Promo Codes for Gugu Guts:
– DKL1111 for RM11 extra discount on the 11.11 bundle (from now until 21 November)
– DKL10 for 10% off on non-promo purchases
If you go to Figara11's website to check out their prebiotic drink called Gugu Guts, you'll find a whole long and detailed list of its benefits. And we mean LONG, like from improving bowel regularity and digestion, enhancing the immune system, inducing better sleep, reducing cholesterol level, and so much more.
This prebiotic emulsion is made up of figs and 10 other superfruits such as goji berries, cranberries, pomegranates, citrus fruits, and other berries.The fresh fig fruits are handpicked from a farm in Karak, Pahang. Yeap, the figs are locally grown by our own Malaysian founders! Only fruits at their optimal stage of ripeness are harvested and they're GMO and pesticide-free.
The result? Really fresh, sweet, and yummy juice that's packed with antioxidants, good bacteria, vitamins and nutrients. Which means you shouldn't be drinking this like any other bottled juice. All you need is 2 tablespoons per serving, twice a day, and after opening the bottle is best consumed in 2 weeks (no artificial preservatives).
Gugu Guts is sold at RM149 per bottle (it's a good quality, thick, frosted bottle). Unopened, the contents can last up to 2 years.
*There's a promo bundle for 3 bottles at RM360 (you save RM87). Use our promo code DKL1111 for an additional RM11 off (available until 21 November)! You also get a box of grade A figs (worth RM20) for free, limited to Klang Valley. If you just want to try one bottle for starters, use DKL10 for 10% discount!*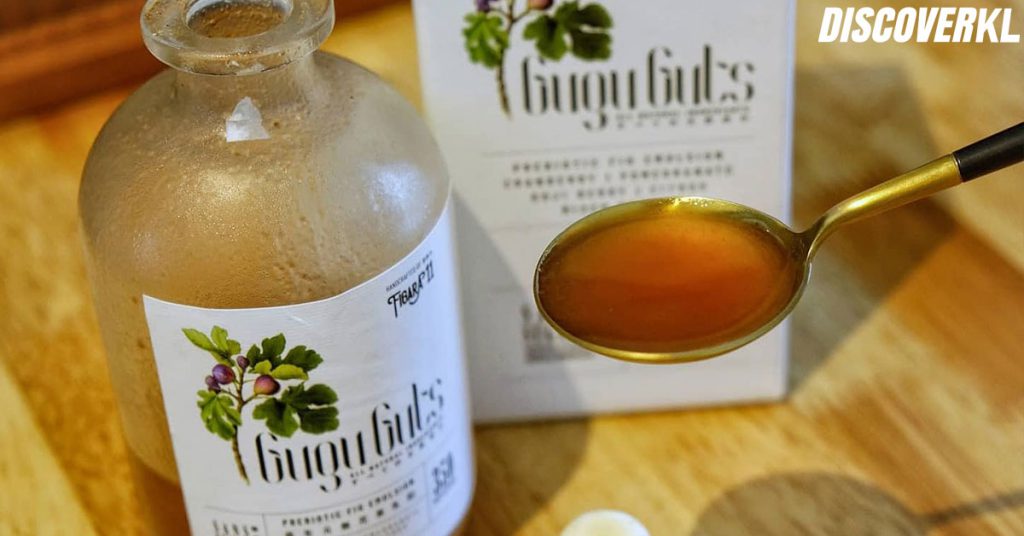 We tasted it for ourselves and we gotta say, if every health supplement tasted like this, we'd be eating them a lot more frequently. This is REALLY tasty, in fact we look forward to having it every morning and night, and there needs to be self-control to not take more than just 2 tablespoons.
We were given a small warning that because it is rich in fibre, those with sensitive stomachs might get some bloating. But even Sarah's sensitive system had no issues whatsoever.
Ideally this should be a long-term supplement, if you can't buy a bottle every 2 weeks, perhaps consider making it a monthly cycle. Reason being in order to see some lasting effects, especially to build a strong immune system and reduce inflammation, there should be a more consistent intake of the necessary nutrients.
Gugu Guts by Figara11
Website: https://figara11.com/product/gugu-guts/