Located in TTDI, Meatology by Chef Yenni Law has a proud history that spans 16 years.
Some dishes below are on Beepit for takeaway, the rest are best enjoyed in the restaurant itself.
Escargot (RM26.80): There are 2 elements in a good escargot dish—how well it's cooked and the sauce.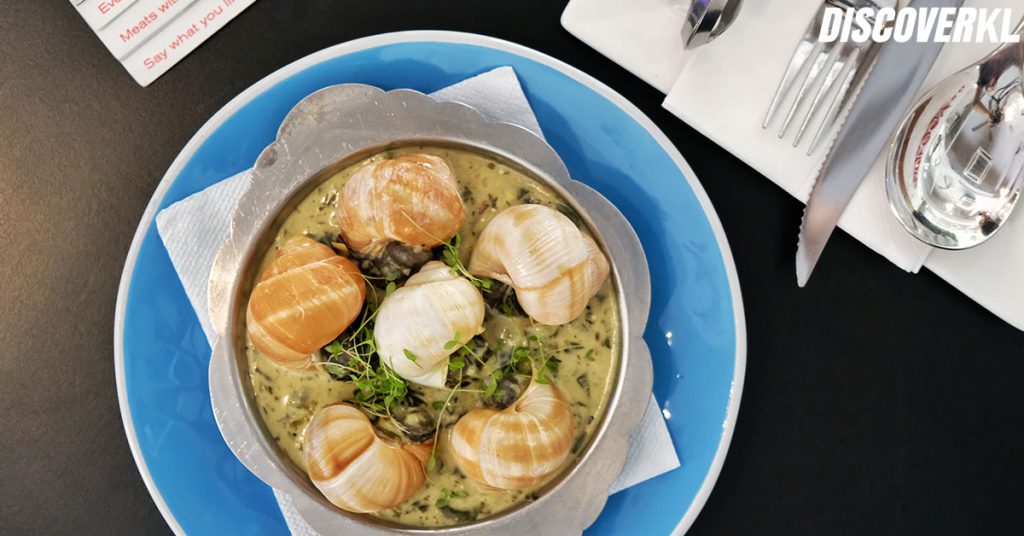 Here both are on point, Sarah rates this dish a 10 on the Lickability Scale (as in, yes she will gladly lick this plate clean). The sauce is just the right thickness, cheesy, with chunky bits of minced garlic.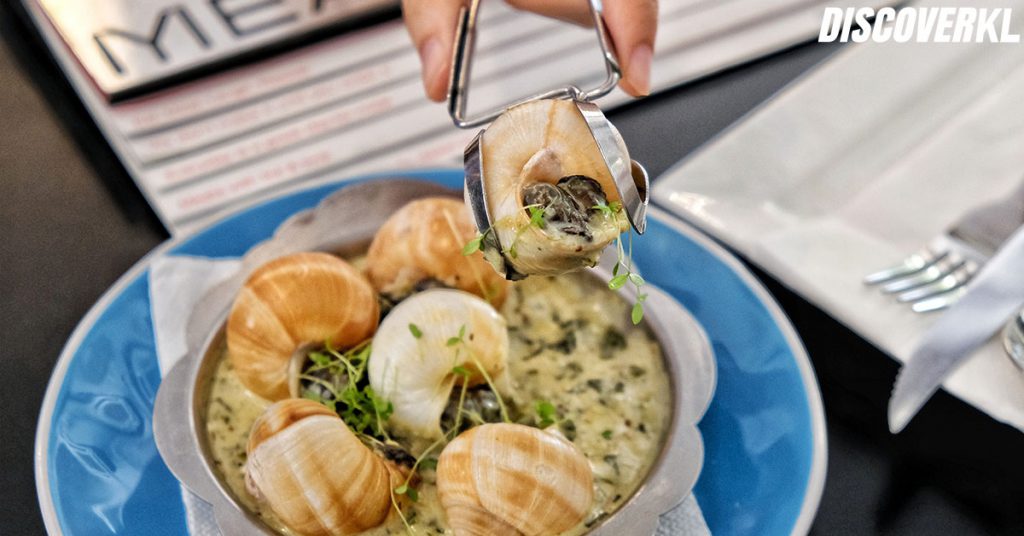 Spinach adds texture to the sauce, so it's not a one-dimensional gooey mess. The escargots are cooked perfectly with a tender chewy consistency. There's also blue cheese, which explains the intensity of the flavour.
Char siew yoke (RM39): Developed this year, the char siew yoke is a combo of char siew and siew yoke. It's crunchy, crispy, with some fats, and a good kick of five-spice coupled with a good char.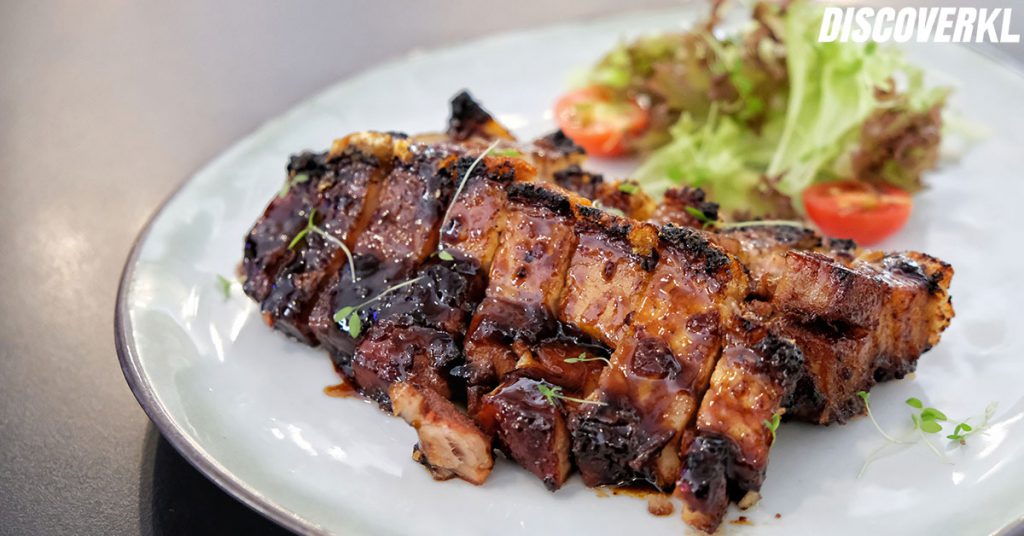 It's not as sweet as the typical char siew, but comes with the signature crunch of a good siew yoke. The end bits are more lean and tougher to bite. Chef Yenni explained that some like the crispiness, some like fatty layers, some like lean parts more, so this dish has everything for everyone's preference.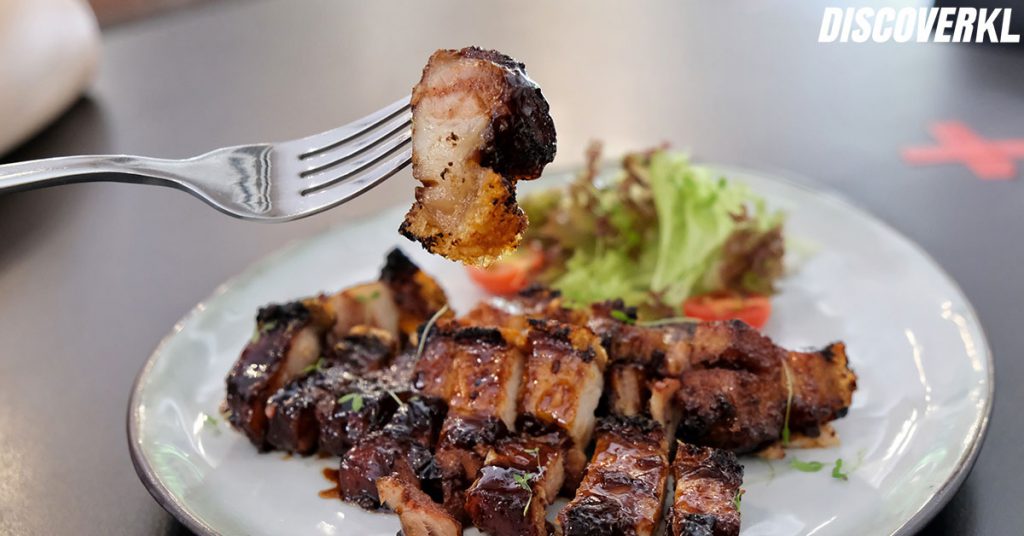 We let it sit by while testing other dishes, and when we tried it again, it was STILL delightfully crunchy, so it should stand the tapao test pretty well.
Nasi Lemak Sedap Gila Barbie (RM17.80): Part of their lunch menu, this nasi lemak is served with a babi hutan curry.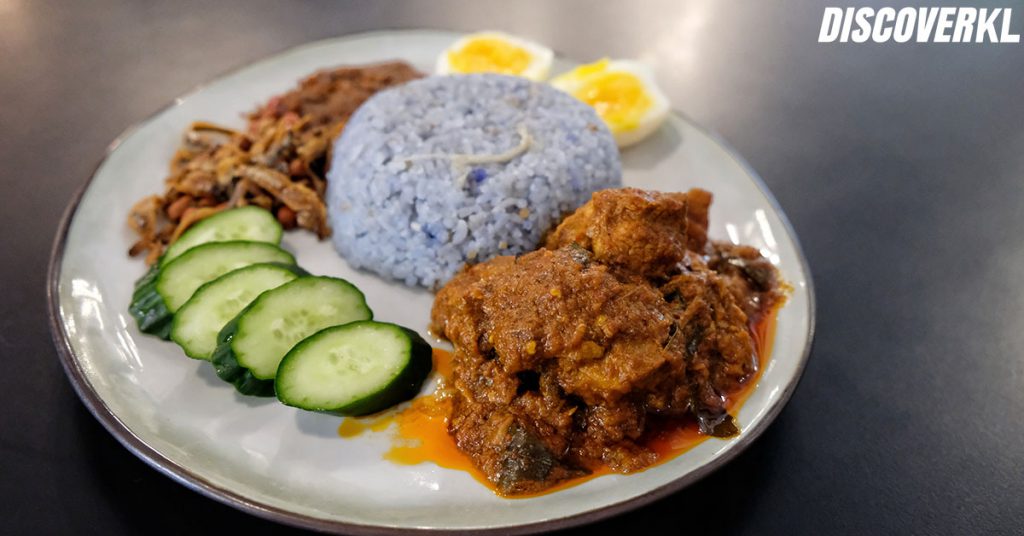 The sambal and curry sauce are spicy with a good kick, rice is fragrant. Considering that this is wild boar, the meat is surprisingly very tender. We'd happily order this again with this price. The sauce would go well with flatbread too!
Award-winning duck breast (RM48.80): We aren't surprised that this dish has won an award, it's GOOD. The duck meat is juicy, the crispy skin well-seasoned and flavoured, the duck fat rendered so well and even the mushrooms it was sitting on tastes better thanks to the duck flavours.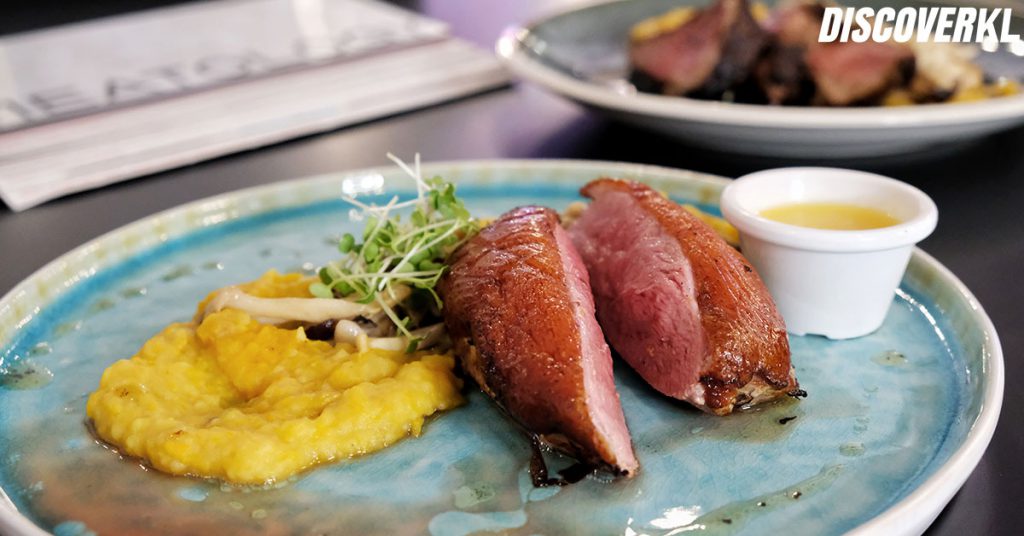 What makes it complete is the trinity citrus sauce. Oh my, having the duck meat coated in the light, juicy, refreshing sauce is a whole new level of enjoyment. This is our #1 must-order dish here.
Rump wagyu marble score 9 (RM135): This is one of Meatology's signature dishes, one of the fun parts about ordering it is that you get to watch it flambéd at your table.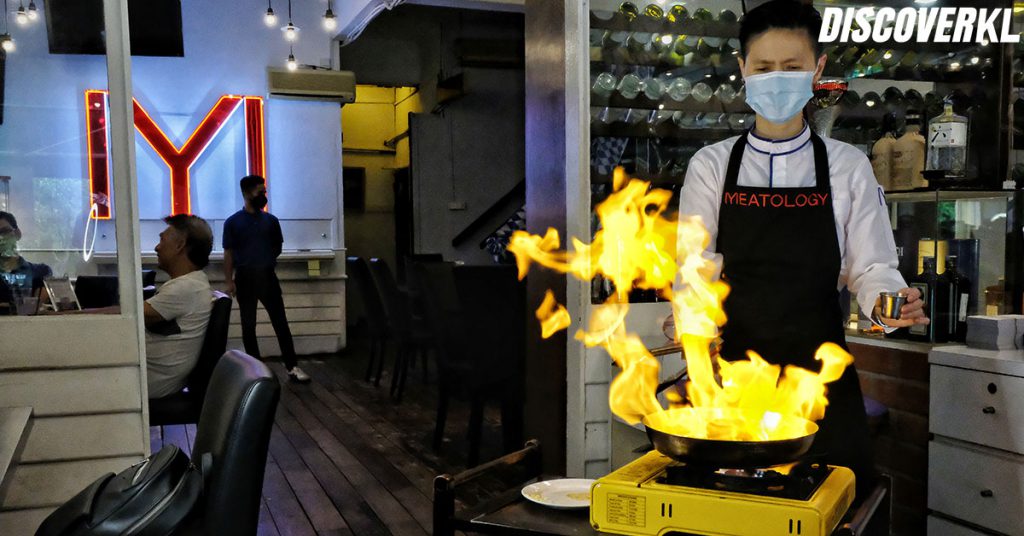 You will still be able to taste the brandy it was flambéd with, which some people might not enjoy. The meat itself is very tender but the ends are a wee bit dry.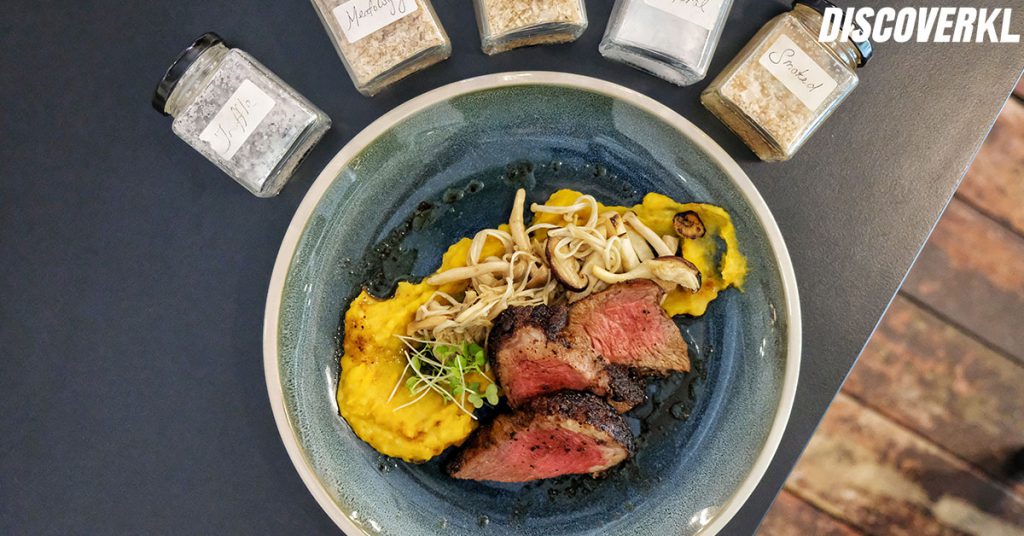 There're also house-mixed salts that you can accompany the steak with which is a great addition to top up flavour and variety of tastes.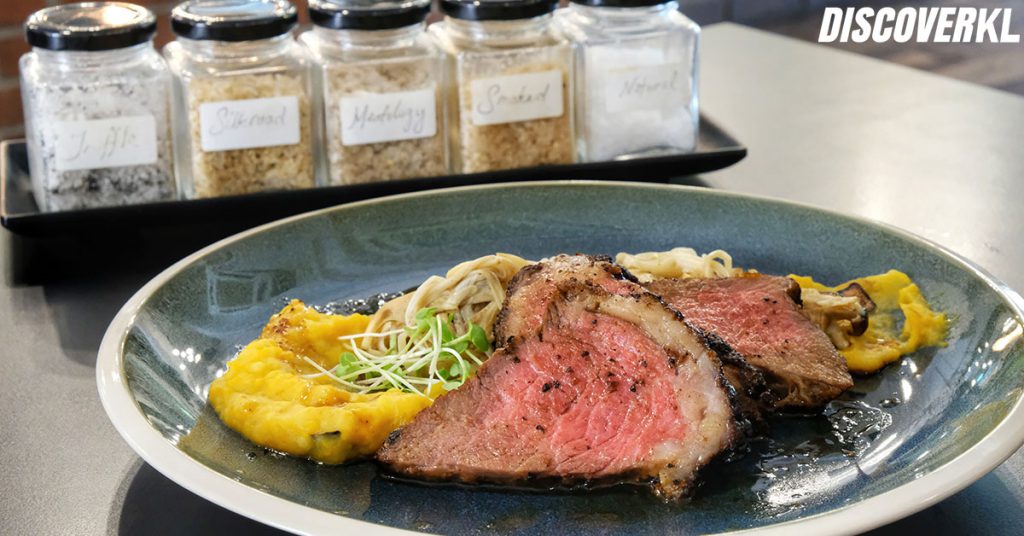 The Meatology blend is made of bak kut teh spices and is meant to be garlicky, the Silk Road has Himalayan hints with its cumin and cardamom. Chef Yenni's favourite and the unsurprisingly most popular is the Truffle, but we also thought the Smoked salt was one of the best pairings with the meat.
Meatology ribs (RM48.80): Another fun dish that also gets flambéd upon serving, the meat is fall-off-the-bone tender.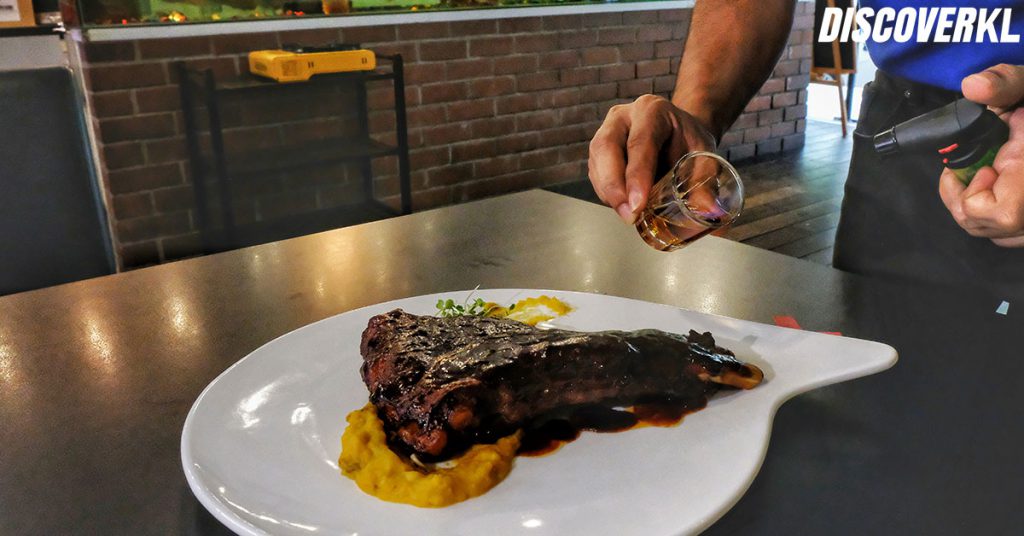 The BBQ sauce is delicious, with a hickory smokey taste. Because we aren't really brandy fans, we suspect it might be even better without the flambé, it really is tasty on its own!
Real rum and raisins pie (RM18.80): As you can see from the photo, we were actually too busy watching the next dish being prepared and we let this melt a little, oops!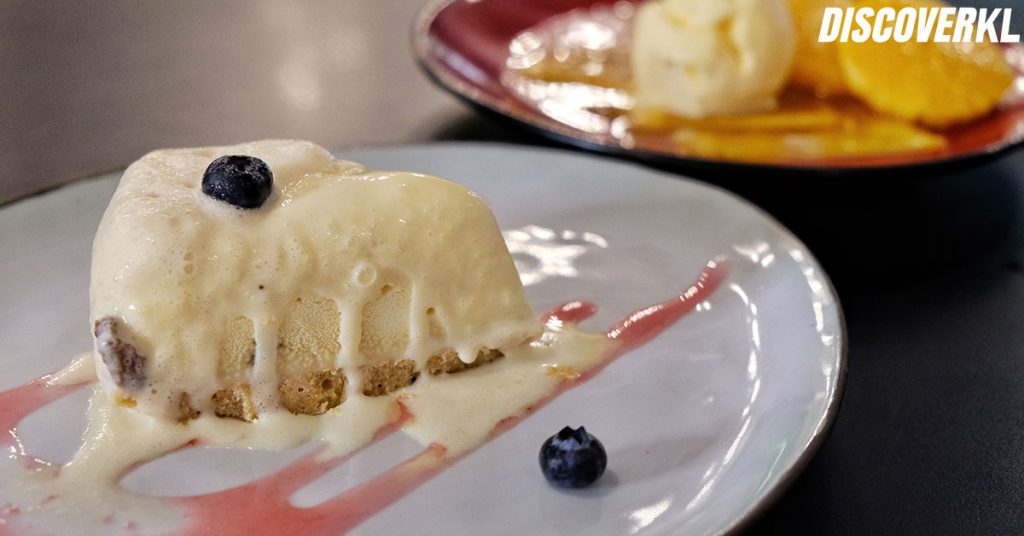 The raisins are boozy and delicious within the creamy ice cream; this paired very well with the salty tart base. A should-order if you're a rum and raisin fan.
Suzette on fire (RM23.80): You might be able to guess from the name, but this is another dish that is lit up.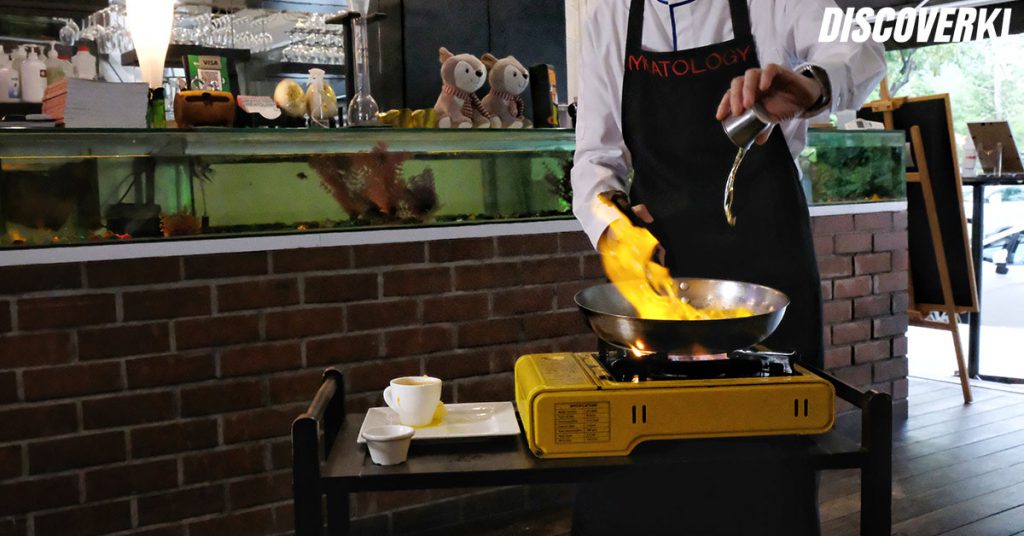 While prepping this dish in front of us Chef Yenni told us "Crêpes Suzette without the flambé is just orange pancakes", and eating the large warm chunks of orange cooked in Grand Marnier together with the cold ice cream, we can't disagree.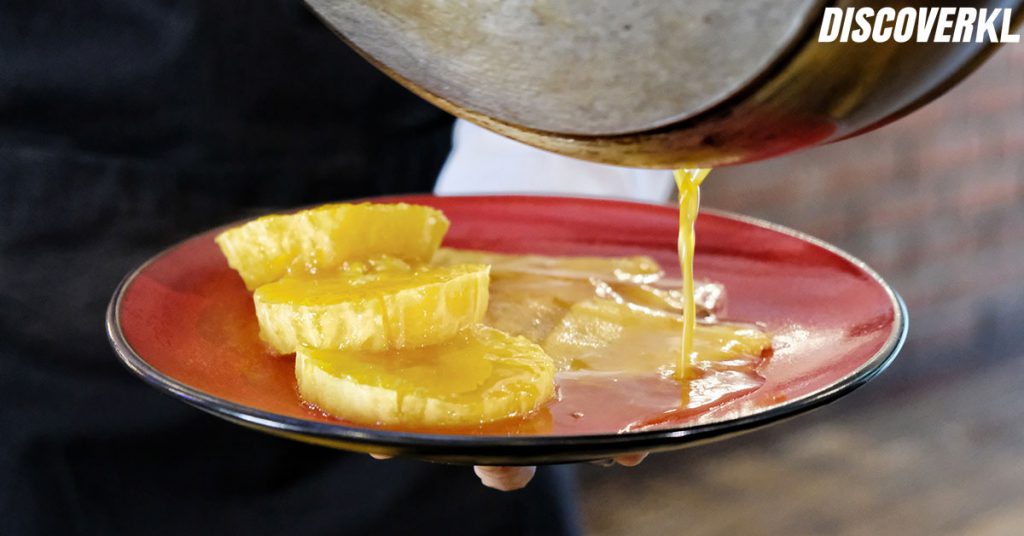 Crêpes Suzette shouldn't be served any other way except like this, it isn't just for the theatrics, it is DELICIOUS.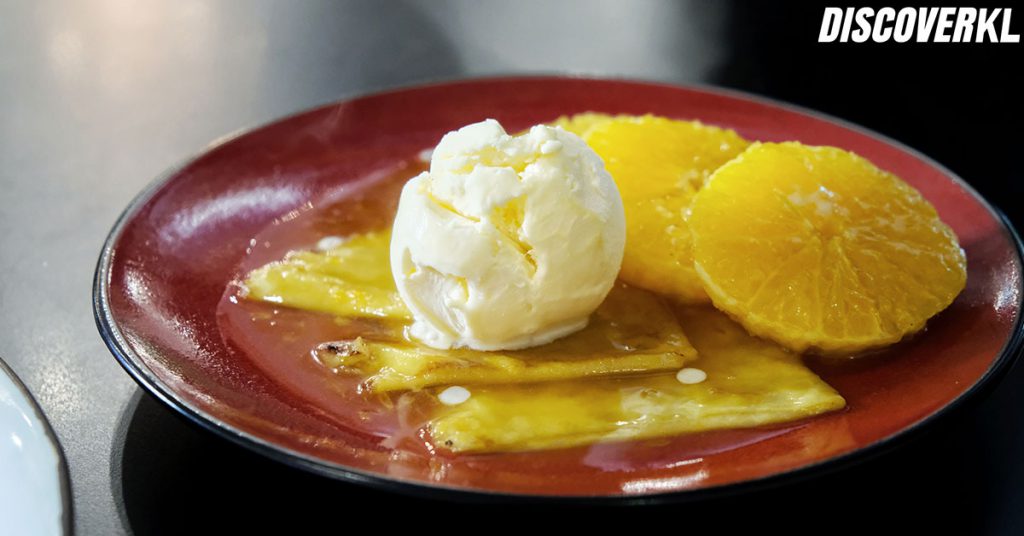 Although some of the best parts of the Meatology experience are having the dishes in-house flamed up before your eyes, out of the dishes we tried, they should still be tasty with a takeaway. So if you'd prefer to #stayhome during this season, go for the nasi lemak sedap gila barbie, char siew yoke, duck breast, and ribs!
Meatology by Chef Yenni Law
Address: 16, Lorong Rahim Kajai 14, Taman Tun Dr Ismail, 60000 Kuala Lumpur, Wilayah Persekutuan Kuala Lumpur
Takeaway or Pickup: https://meatology.beepit.com/