When a business sends you a product with the instructions "spread the 'weird' to your followers", you likely know you're in for an experience. The Spicy Mi Boba (RM15.90 for 3) is the Frankenstein child that came out of a collaboration between Tealive and Mamee.
Let's just say, we were super sceptical when we received this delivery.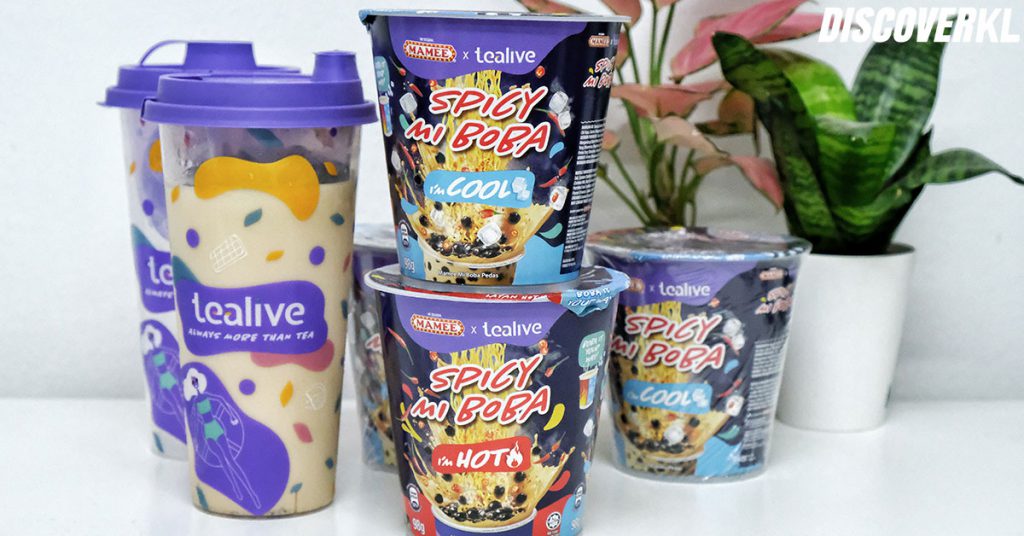 When we tore one open to try, seeing the prepacked pearls nestled among the flavouring packets was not reassuring—it was on some levels, pretty horrifying.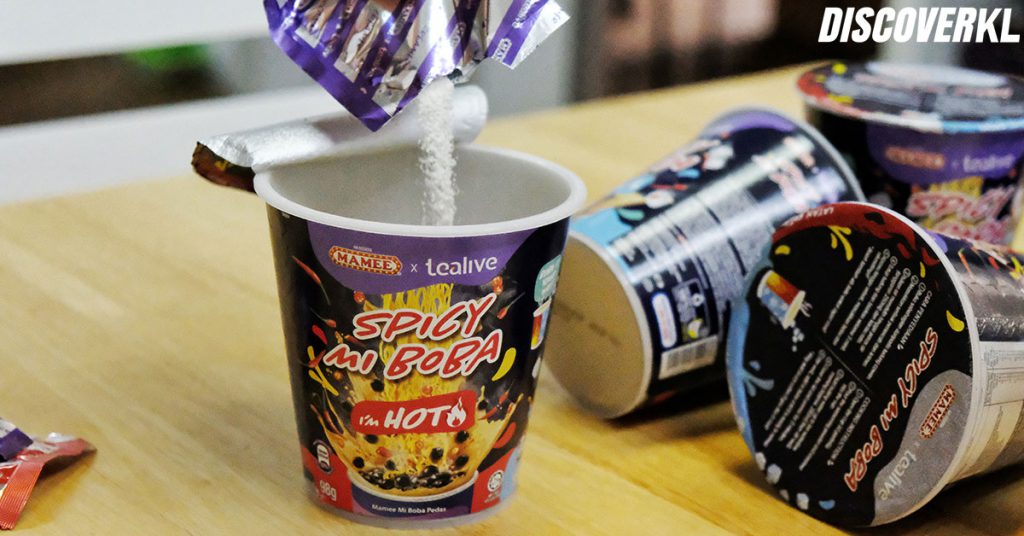 As we made it, the sweet scent of milk tea with the visual of the instant noodles swimming in the pastel brown liquid was not what we had in mind for a good meal.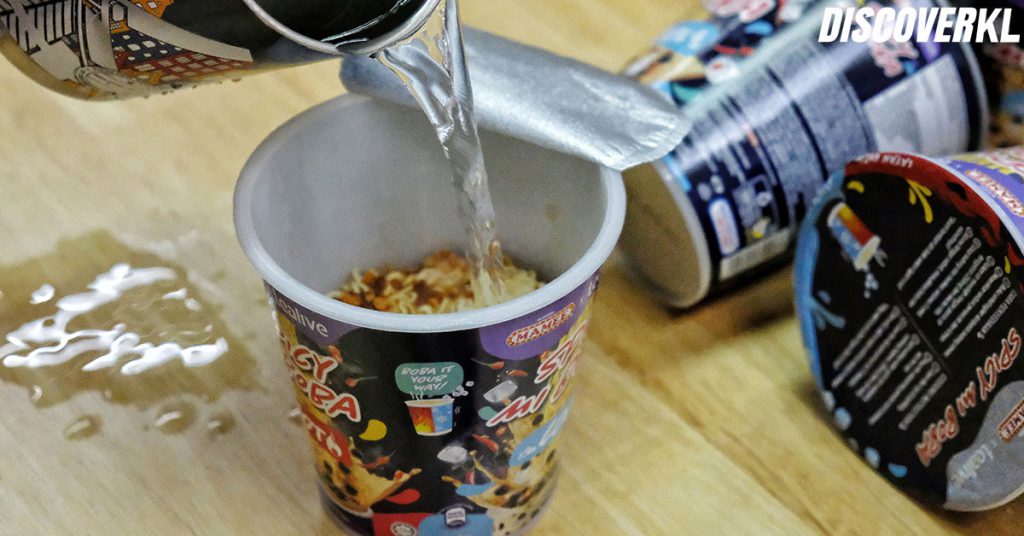 After emptying the pearls on top, we braced ourselves for a try.
Guys. You should try this combo, IF you like being confused when eating. The familiar instant noodle texture, coupled with a sweet tea broth that also has a spicy kick, we just didn't know what to make of it. To be fair, we got many others in the office to give it a go, and it was unfortunately a NOPE from everyone who tried it :/
And Venxhin has had boba tea hotpot before, so we've been pretty adventurous in the past and this verdict isn't due to the lack of open mindedness. We were also suggested to try it cold, and we dutifully committed all the way by pouring a cupful of ice in.
Actually oddly enough, this did kinda improve it to us, in that it diluted the soup and also the cold temperature numbed our senses a little to the odd mix of flavours haha.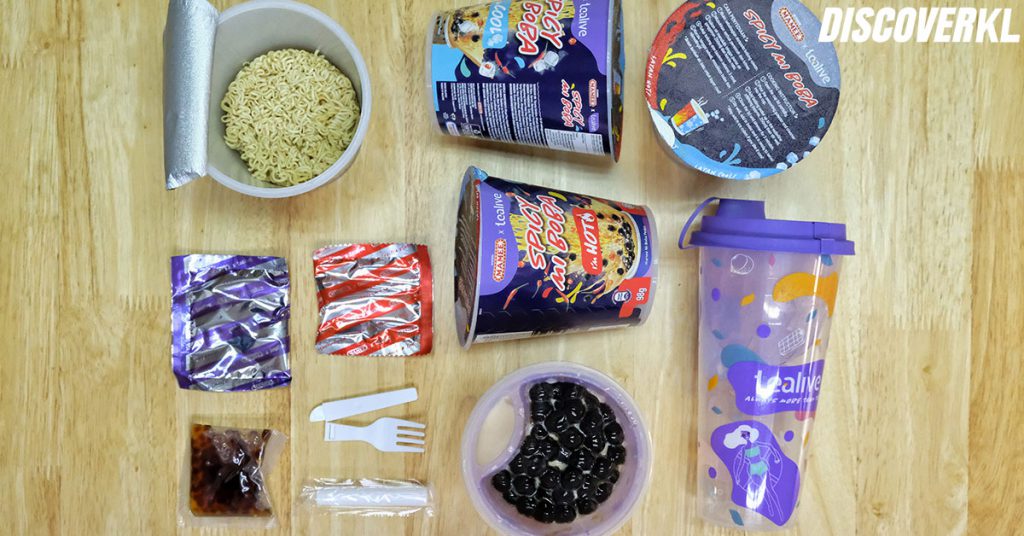 Look, at the end of the day, we like our bubble tea as bubble tea, and our instant noodles as instant noodles. Don't get us wrong, we're still Tealive fans (Tealive Thursdays FTW) and we do appreciate brands coming together to make fun collaborations. After all, what's wrong with a little experimenting?
Although this wasn't a match made in heaven for our tastebuds, it was certainly a very interesting bonding experience to eat it together ?
The limited edition Spicy Mi Boba is available on the onlive Tealive store or at participating Tealive outlets.