Awfully Chocolate is a Singaporean brand that started in 1998, selling only 1 product: chocolate cake. Now their mooncakes are available in Malaysia by contacting 011-3634 2778 on WhatsApp or buying them on the spot at their booth in Pavilion KL.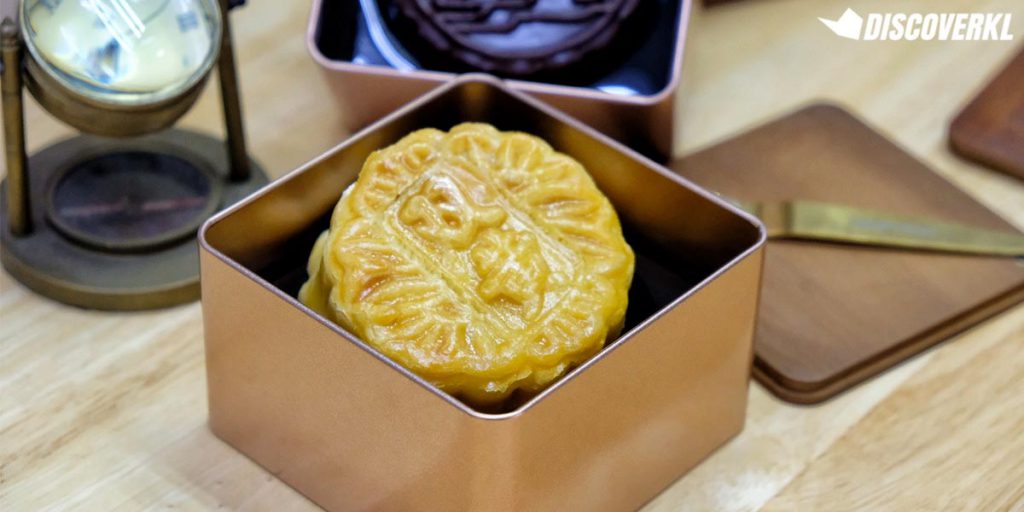 They ran out of their signature truffle mooncakes, but sent us their baked mooncakes instead (RM248).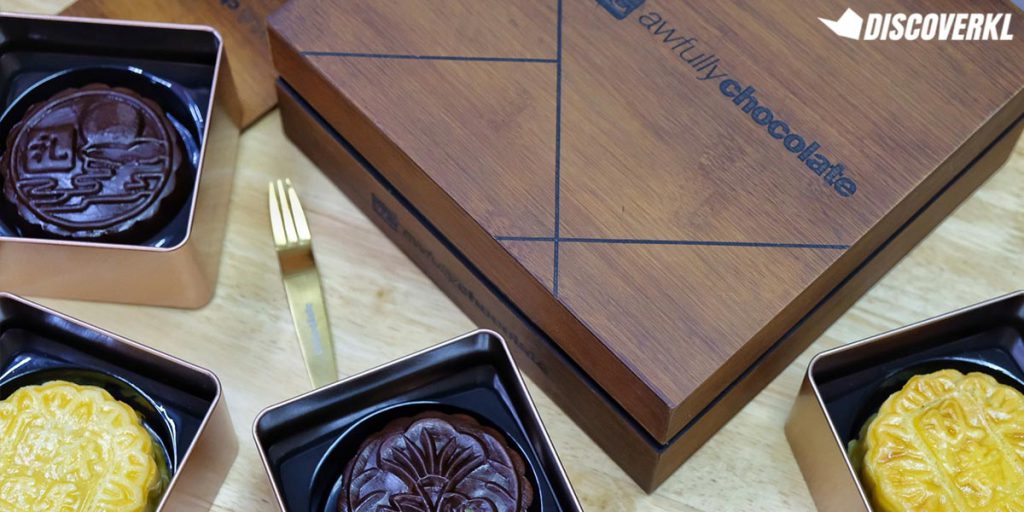 First thing we noticed was the wooden box that the mooncakes came in. It's so beautiful it might even be worth ordering the mooncakes just to get the box. It's solid, has a beautiful colour, has 4 smaller copper toned metal boxes with wooden covers (where each mooncake is stored), and golden small forks that stuck under the wooden lid with magnets. Gorgeous. We did have some trouble opening the smaller boxes, they were pretty tight the first time around.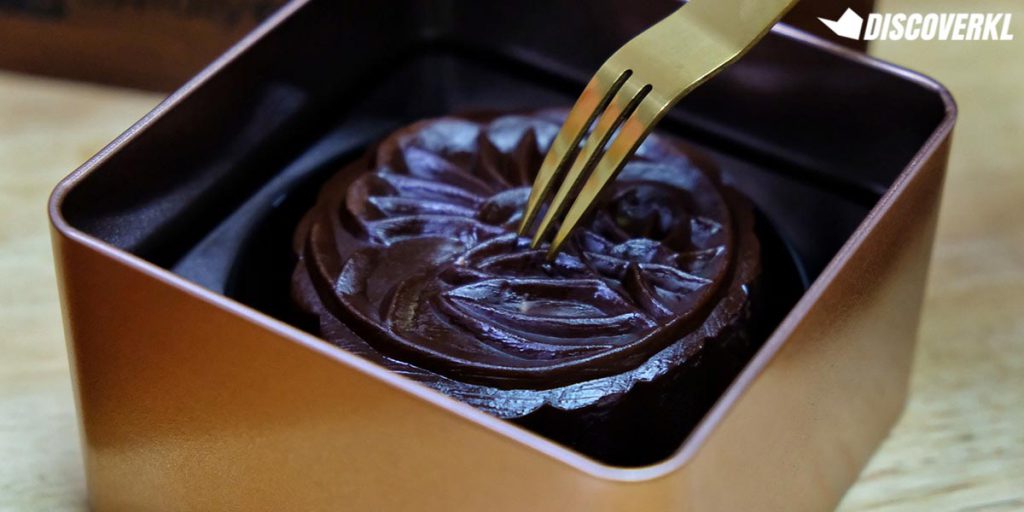 Visually, the mooncakes are also very attractive. The cocoa skin ones in particular have a beautiful glossy finish.
Six Treasures In White Lotus: We underestimated this one and ended up pleasantly surprised. Our usual complaint for this type of seed-based mooncake is that it's usually just stuffed full of melon seeds and nuts, and just too much to chew on. But this one came with a very nice balance of seeds and nuts to lotus filling, and we appreciated the cranberries, which added a zing of freshness as we ate. This was actually the mooncake of the batch that we could see ourselves eating the most of, it was THAT easy on the palate.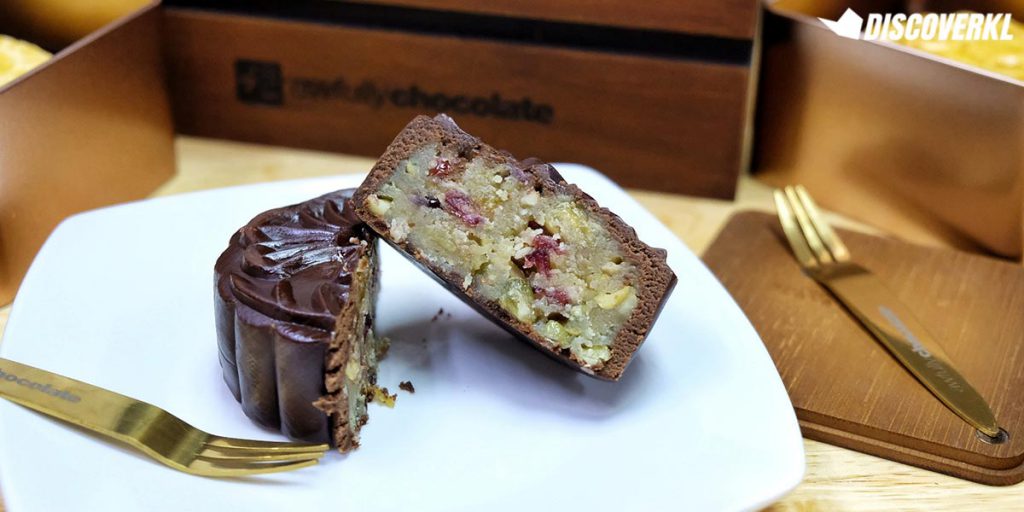 Shanghai Golden Custard Single Yolk: We usually associate Shanghai mooncakes with the dome shaped variants, instead of these moulded varieties from Awfully Chocolate. This one felt a little bit underbaked, and the skin was not as flaky as we would have liked. The custard filling was creamy and fragrant, but the egg yolk was a bit dried out and lacked flavour.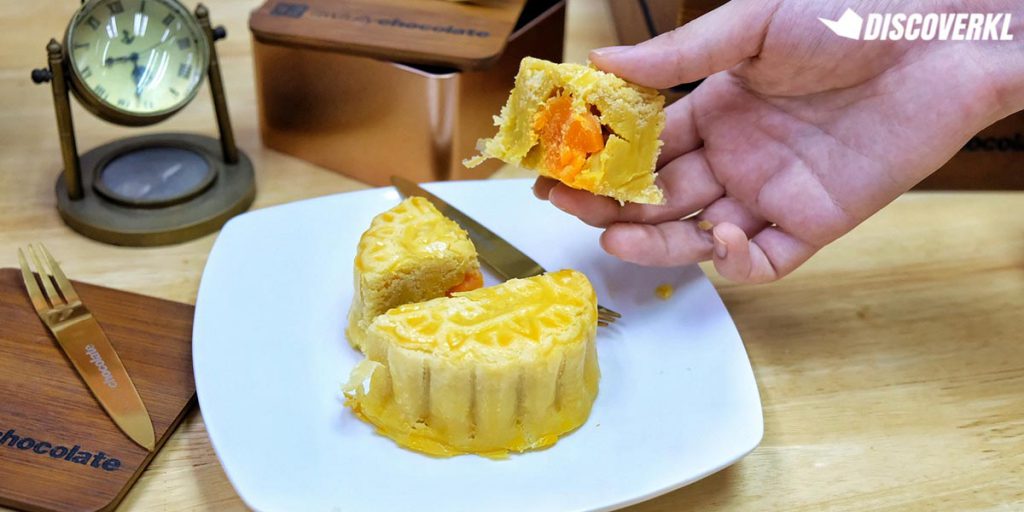 Shanghai White Lotus Double Yolk: We were big fans of this! Mainly because of the lotus filling that was creamy, so easy to eat and didn't feel overly processed or sweet. The skin of this one was slightly better than the Custard version, but the egg yolks were still a tad bit dry.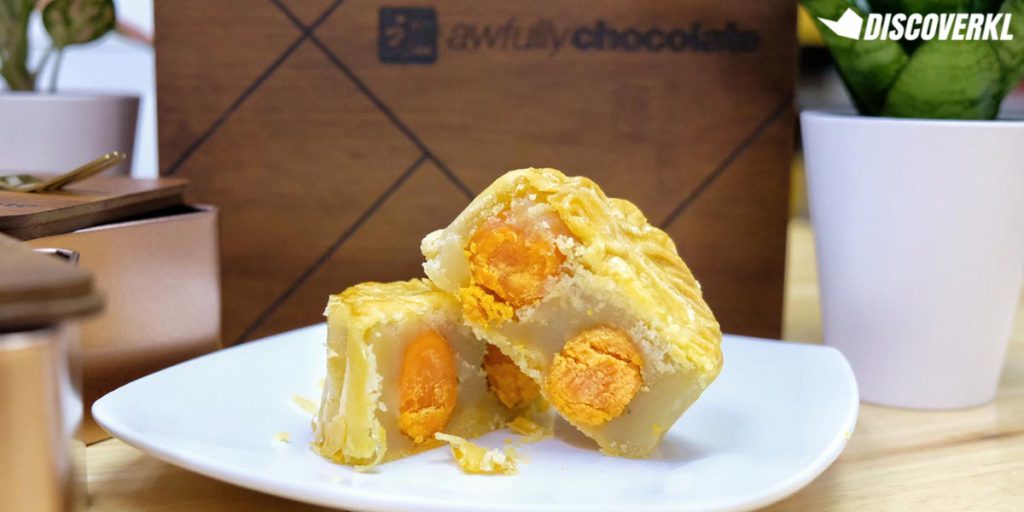 Dark Chocolate Brownie: We saved the Dark Chocolate Brownie for last, and that may have been a mistake because we were rather full by the time we got to it. The brownie filling itself was fudgey and had a good dose of chocolate, as expected from this brand. However the mooncake skin itself lacked flavour and more texture; right now, we can only describe it as pasty.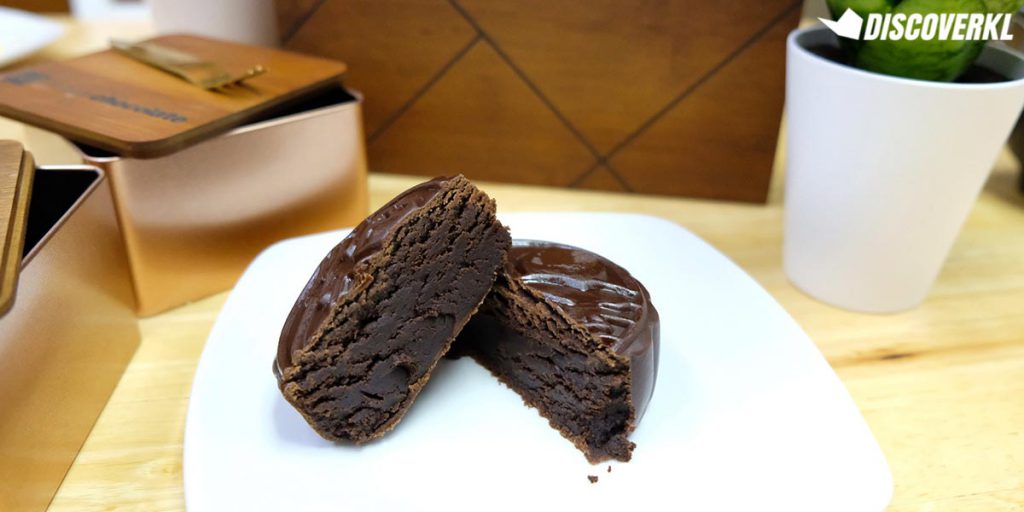 In terms of taste, all the mooncakes had really good fillings. The lotus paste ones in particular really shone, and we think the mix seed mooncake will be a favourite among older folk.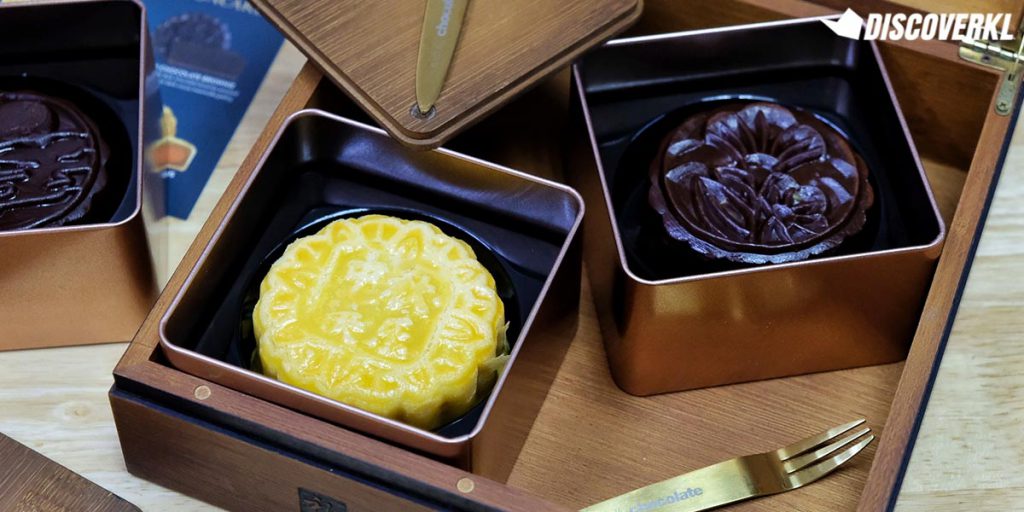 Thanks to the polished and functional design of the packaging, we imagine it'll be a gift you'd bring to impress. Whether it may be for clients, in-laws or relatives. We were let down a bit by the skins, so we hope that's something they'll improve for future batches. But overall pretty solid taste and presentation!
Awfully Chocolate
WhatsApp: 011-3634 2778