Rating: 8/10
Price: RM108.10/set (early bird price till 15th September), RM127.20/set (normal), 20% discount for min 20 boxes
Will we order again: Yes, for specific ones
This is Creme De La Creme's petits gateaux with their own artisanal ice cream. Each design is inspired by a mooncake festival element, namely the traditional mooncake, the moon rabbit, and Hamtaro (we don't think is part of the lunar legend but we forgive cos it's too cute).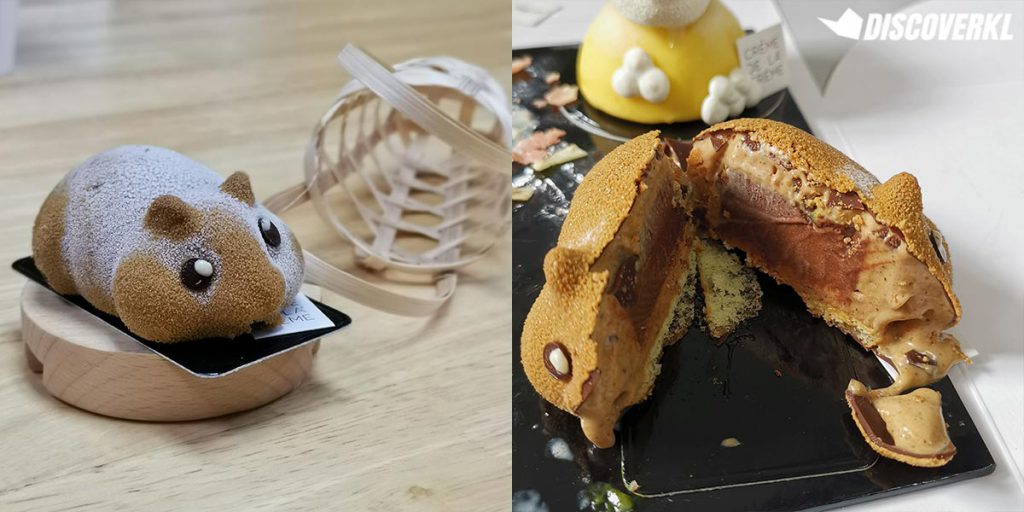 Hamtaro: Watching this adorable thing defrost is endearing, but we couldn't wait to split it to half. Flavour-wise it's the most predictable—it's a chocolate shell with dark chocolate within. But there's also roasted almond ice cream which adds a bit more scent and aftertaste to the choc richness.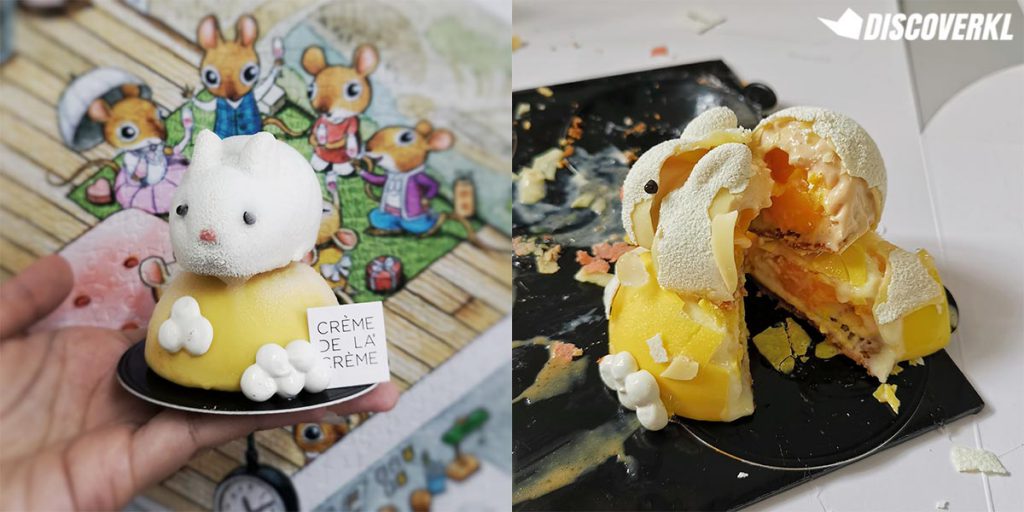 Moon Rabbit: Anytime someone puts "French" as a descriptor, we're going to expect more from the taste, and the French earl grey was both strong and fragrant enough to satisfy the hardcore earl grey fans in us. Adding passion fruit means there's that enjoyable sourness that made it stand out from the other 3. Our only complaint? We wish it was bigger so we could have a lot more of everything.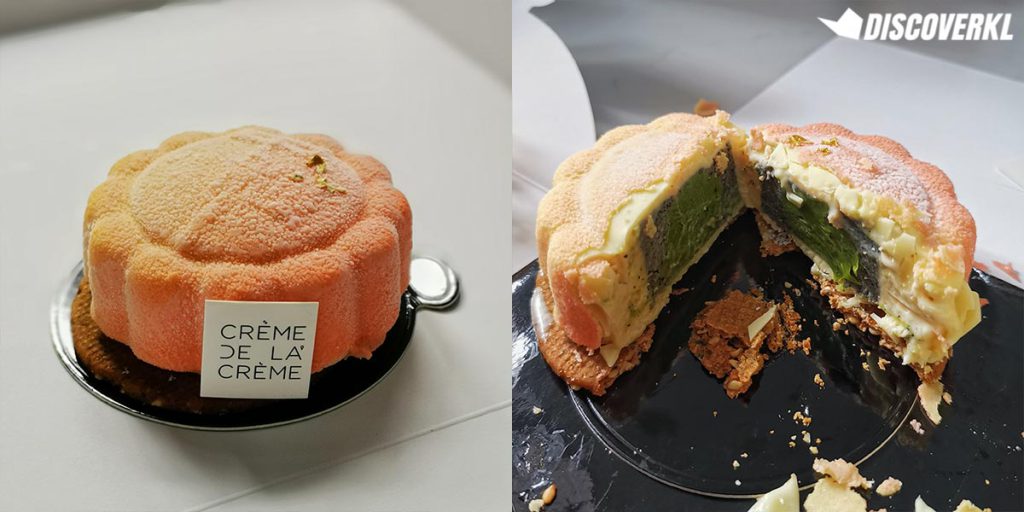 The Apollo: It's named The Apollo because CDLC promised "a gastronomic experience no less historic than the moon-landing". Were we tempted to portion guard and grab more than our designated share while eating this? Yes. Did we scrape finish every last bit? Also yes. It has sweet elements from the choc shell and genmai ice cream, savoury notes from the nori cracker and black sesame, and a slight hint of bitterness from the matcha ganache. With the crispy cracker, cold ice cream, and thin chocolate shell, this was treat on both the flavour and texture fronts.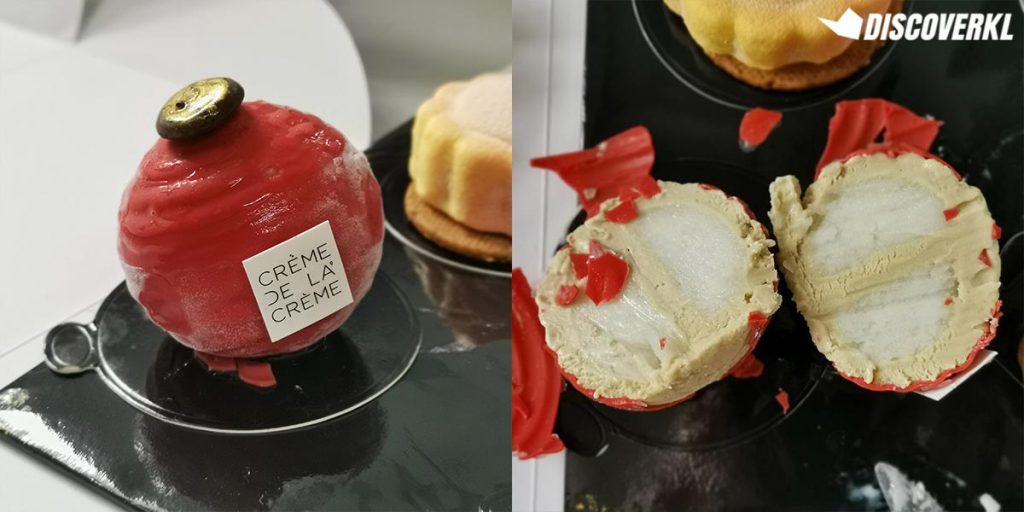 Red Lantern: The flavours of oolong tea and longan just works. The longan sorbet even had bits of fruit which again adds texture and ups the brownie points. Unfortunately, this one had a thicker chocolate shell compared to the others, which resulted in sweet white chocolate overpowering the other flavours in an otherwise great pairing.
Overall thoughts: Desserts shouldn't be one dimensional like just a mouthful of chocolate, texturally the same throughout, or overly sweet. A balance of flavours and textures is what makes a good complex dessert. So we were impressed with CDLC's skills to not just match the right flavours in their own ice cream, but also to add textural details that add to the eating experience.
We also appreciate that the chocolate shell that encases each petit gateaux (except the Red Lantern) is thin and easy to crack through. So the chocolate dip layer didn't overpower the rest of the flavours within, and didn't leave choc bits stuck in our teeth.
Crème De La Crème
Beepit: https://cdlc.beepit.com/
Facebook: https://www.facebook.com/mycdlc/
Instagram: https://www.instagram.com/mycdlc/
Feature Image Credit: Crème De La Crème