They may be a relatively new kid on the block—having existed for less than a year—but we all know how word on good food spreads quickly.
Within the short span of a few months, Rata has managed to garner its own loyal following, which mostly comprises of hungry Subang-ites.
Helmed by Chef Vic, this restaurant is a culmination of the knowledge and skills he learnt from doing his fair share of rounds in restaurants and hotels, and he spent just shy of a decade doing that.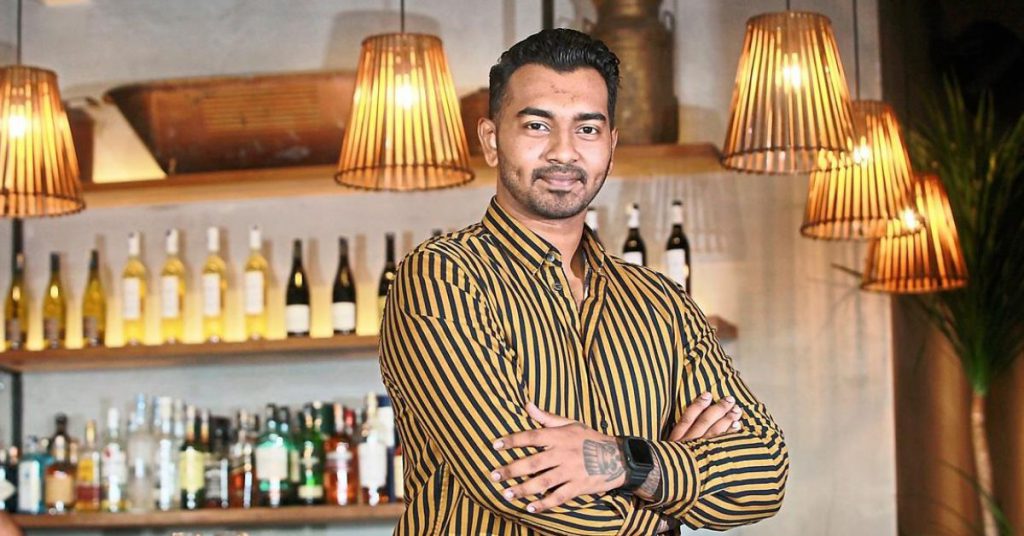 Rata serves up modern Malaysian cuisine with an emphasis on using mostly locally-produced products. In fact, their name alludes to this.
"Rata stands for Tanah Rata, Cameron Highlands. Reason being, as Malaysians, we would like to support our local producers to encourage a better growth and support system in the industry," Chef Vic shared with DiscoverKL.
When asked what Rata's staple dish is, Chef Vic initially excitedly shared over 6 dishes that every KL-ite should try at his establishment.
We narrowed it down to Rata's bestselling pizza: the lamb ragout and mango chutney pizza.
Chef Vic noted that initially, it was supposed to be just a lamb ragout pizza with plenty of lamb and spices but somehow, the flavours just didn't sit well with the team and they felt like it was missing a key ingredient.
Chef Vic had created some mango chutney for use in another dish but with a spark of inspiration, he combined the two and that's how the lamb ragout and mango chutney pizza came to be.
In order to create this dish, first, the team will lay out a freshly-kneaded dough made with strong bread flour, on a counter surface.
"The most important part is to get the pizza dough right," Chef Vic said.
On the round bed of flattened dough, they pour on Rata's in-house pizza sauce, a generous amount of mozzarella cheese, 100g of slow-cooked lamb ragout, sautéed local wild mushrooms, tomato confit and dollops of mango chutney.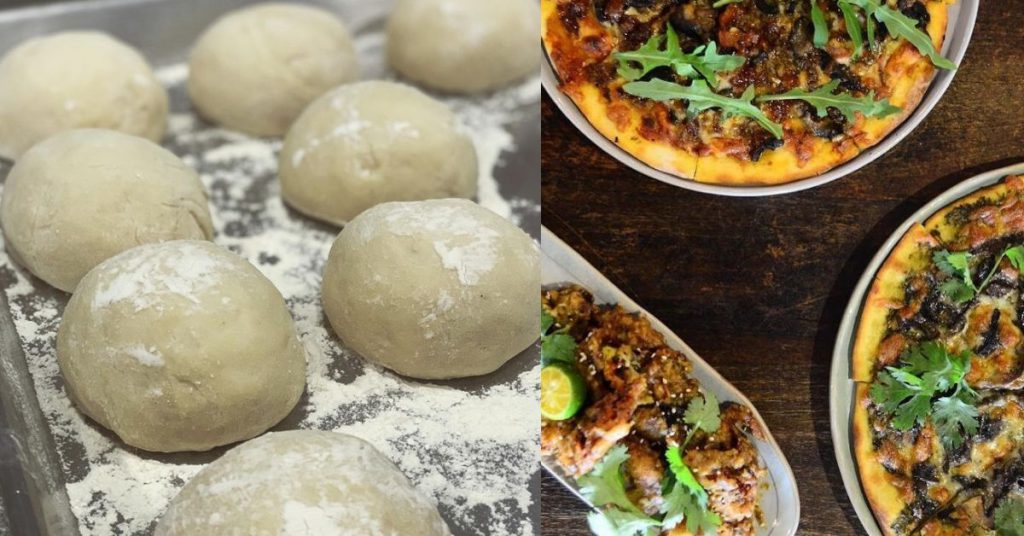 It is then cooked in a commercial pizza oven at 300 degrees.
The secret to their pizza's "elastic", chewy texture is the yeast used. "We use good quality yeast and let it proof longer than usual to get it as "elastic" as possible," the chef noted.
As for the sauces (basil tomato sauce and mango chutney), they're both made using 100% locally-sourced ingredients and the team makes them in small batches in order to serve freshly-made sauces to customers as often as possible.
The lamb used in the pizza has been freshly minced and further braised with plenty of herbs in the tomato sauce.
The resulting dish is a pizza with a "not-too-thin" crust, topped with hearty ingredients. It's good to share amongst 4 pax, so that's roughly 2 slices each, granted that you don't bicker with your peers for their share.
At the restaurant, pizzas are only available in full 8 slices and the team sells anywhere between 200-250 whole pizzas per month—and that's just this flavour alone.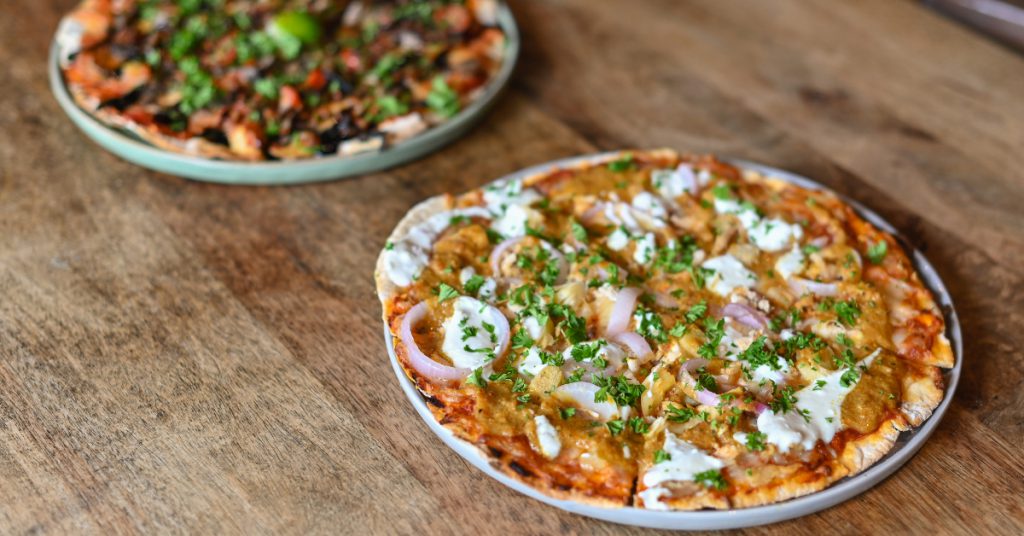 If you're looking to get a taste of this pizza (maybe just a slice or two), you can do so for the next couple of consecutive Thursdays-Sundays at Tiffin Food Court (TFC) where Rata will be.
They will also be previewing 3 new dishes curated exclusively for the event.
Sold at RM5 per slice, there will be an allocation of 40 pizzas (200 slices) per day of event and you won't have to worry about cold pizzas because they are constantly kept warm through the food warmers which will be stationed at the event.
According to Chef Vic, what makes this particular pizza a bestseller amongst guests is the fact that it tastes unique and authentic and it's made using fresh ingredients. "We are very generous with the toppings and our flavours are well-balanced," he added.
If you happen to drop by during the later part of the day and the team has run out of the lamb ragout and mango chutney pizza, Chef Vic suggests coming back the next day or he might even offer you vouchers to dine at Rata.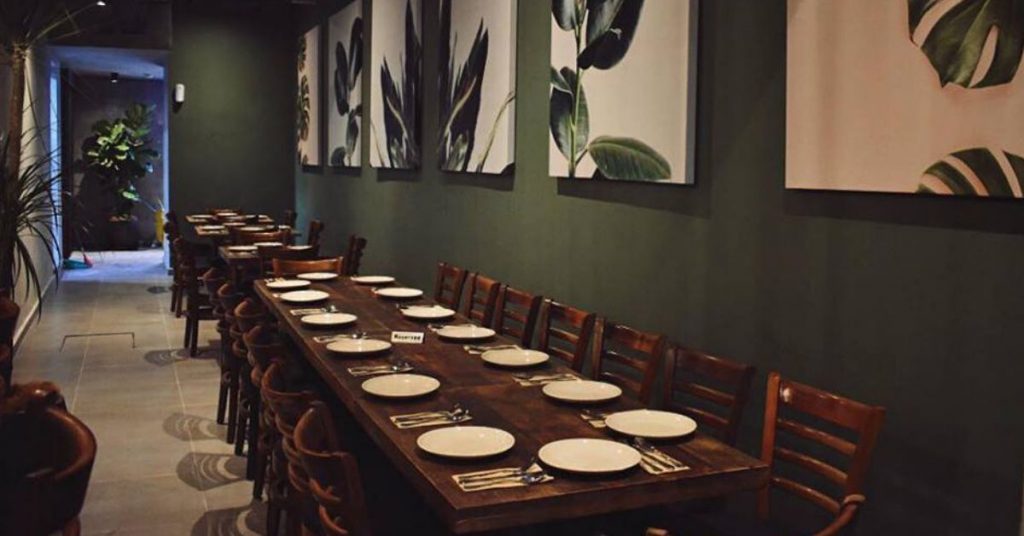 Should it be your first time trying Rata's pizza at TFC and you happen to fall in love with it, you can always head back to Rata SS15 and order up one to share—or have all to yourself, no one's judging. 😛
Rata
Hours: 12pm-12am, daily
Address: 25, SS15/5A, UEP Subang Jaya
Website: Rata
Tel: 012-424 1194
All Image Credit: Rata