Silky smooth bowls of tau fu fah coupled with a syrup base that's not too sweet.
A texture that most tau fu fah vendors can only dream of, Dáo's version is easily one of the best I've tried as a writer with DiscoverKL, and yes, we do try plenty of food in our line of work so that's high praises for them, but not without reason.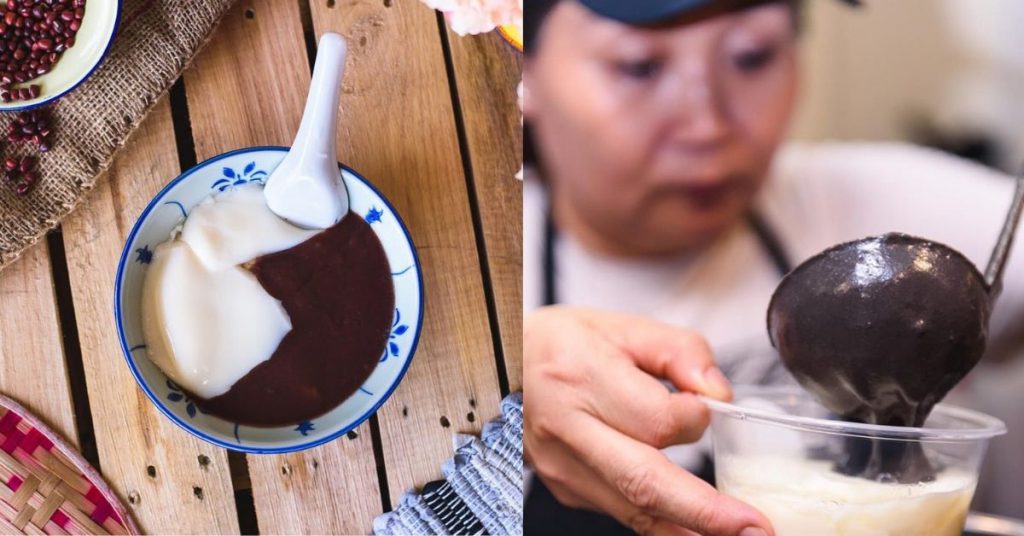 When it comes to tau fu fah, I personally feel that their bowls are on par with the likes of Funny Mount
ain—the one KL-ites would willingly take day trips down to Ipoh for.
For the uninitiated, here's a little backstory about Dáo which is nestled in the busy shoplots of SS15.
It's hard not to at least peek into the cafe whenever you pass by.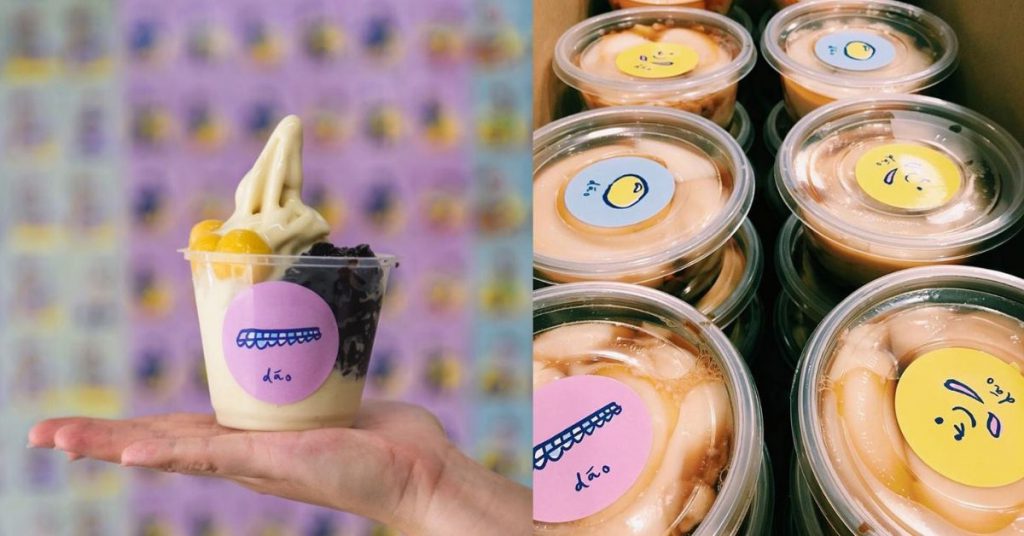 With 1,800 Happy Family cards plastered on their walls, unintentionally producing a rainbow-striped backdrop, it's no doubt a millennial magnet and it doesn't lose its charm, now even after 1 year of operations.
The 26-year-old family recipe originated from Mr Lau himself whose own stall in Bercham, Ipoh is known as Woong Kee Bean Curd.
Back in Subang, some of the Perak stall's classics can be found in Dáo but under a different branding and for an entirely different target market.
Run by his 3 children (the Lau siblings), what makes Dáo unique is the fact that it borrows nostalgic elements of the past (with the decor including classic white Good Morning handkerchiefs and the Lau siblings' own bicycle which is used as a prop) and manages to make it feel current.
Still, at its core, what remains the same for both the Bercham stall and this city-based cafe is the labour of love poured into the making of the soybean dishes.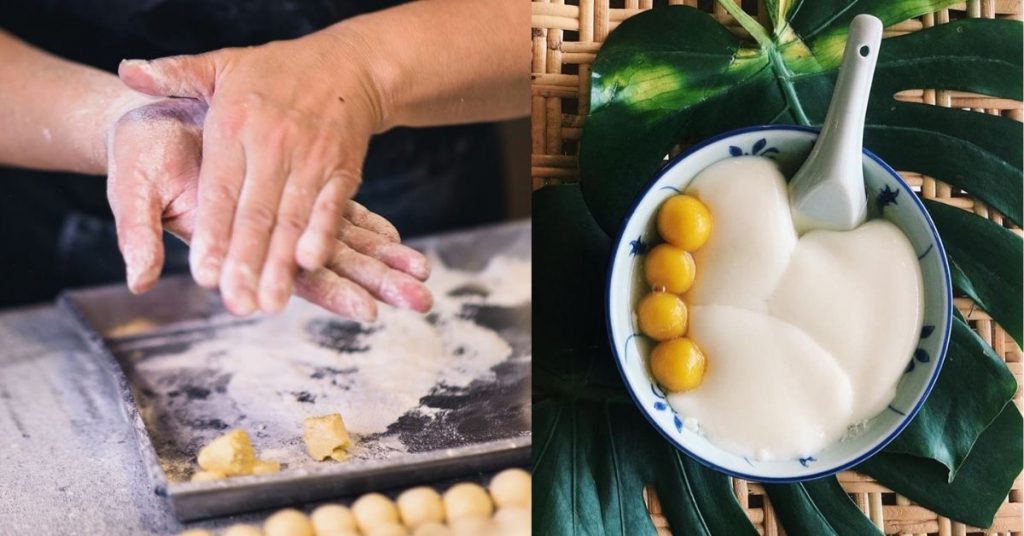 Dáo uses Canadian soybeans which are sourced locally through some wholesalers.
These soybeans are soaked for at least 4 hours before they are grinded and that's what gives it the silky smooth consistency.
"For tau fu fah, we will put a coagulant to coagulate it. It can last longer than soya bean because all of our products have no preservatives in them. It can last till the night but if you want to eat it the next day, you'll have to put it in the fridge first," the team shared.
They also apply a stringent quality control procedure and ensure that all staff members have an attention to detail in order to not just attain, but also maintain the consistency of their tau fu fahs.
In order to ensure freshness, everything sold at Dáo is prepared from scratch daily and that includes their tau fu fah, soymilk, red bean paste, black sesame paste, tong yuen (glutinous rice balls) and even down to the syrups used.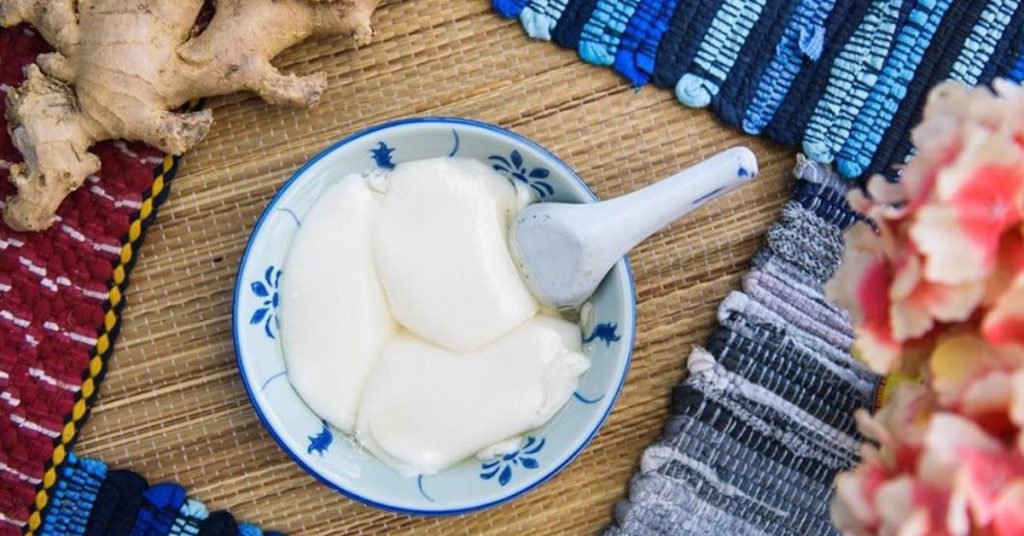 On average, Dáo prepares 500 bowls daily and out of that, 400+ are sold. On a good day, all tau fu fah bowls are sold off but if they're not, any remaining tau fu fahs are discarded and the team starts fresh again the next morning.
Bowls are sold at RM3.50 each which is a pretty good deal considering how they are a hipster cafe and their counterparts easily hike up prices to double and even triple of what they are currently selling at.
That, coupled with a pleasant ambiance and yummy bowls of tau fu fah is what keeps patrons walking through Dáo's doors daily.
And now, they'll have the option of walking through a different set of doors in Damansara Jaya.
Dáo has recently introduced their second branch and it's just a stone's throw away from Atria Shopping Gallery.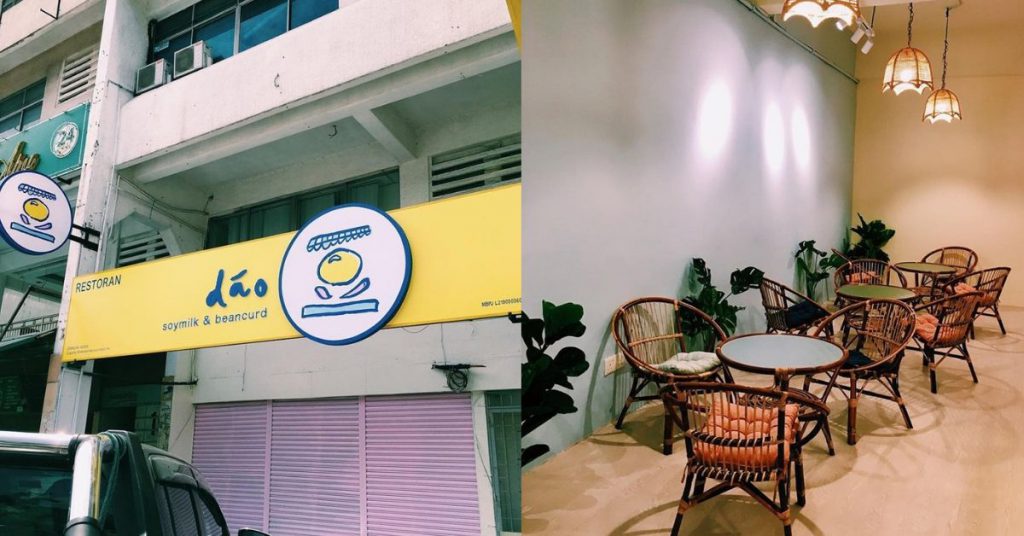 Along with that, they have also launched their soy soft serve which has been receiving a round of good feedback from their customers.
If you're keen to give Dáo's offerings a go, visit them at any of their 2 outlets in Klang Valley. More details below:
Dáo
Address:
21, Jalan SS22/19, 47400, Damansara Jaya (200m from Inside Scoop Damansara Jaya)
20 Ground Floor, Jalan SS15/4B, Subang Jaya
Website: Dáo
Tel: 018-572 3418

All Image Credit: Dáo