A good flavourful pot of curry is arguably one of those things that requires a level of skill, practice and patience to make.
Sure, a beginner cook might encounter a stroke of luck and wind up with a spectacular curry paste the first time around but more often than not, it requires an understanding of ingredients and flavours to whip up a mean curry.
Skills aside, it's usually also a lengthy process to create curry and you'll have to be patient when making one from scratch. I would know, having watched my mom create curries at home and smelling the aroma wafting through the air but knowing that I'll only be able to enjoy it at least an hour later.
While ready-made curry pastes are readily available at supermarkets and at times, even pasars, the main concern would be the additives included which allow it to "tahan longer" and "taste better".
In fact, a quick online search on some curry paste brands available at local grocery stores and I found that most contained additives I'm not familiar with and would probably even pronounce wrongly.
What makes local curry paste brand, AYA REAL FOOD, unique is the lack of additives in theirs.
"Crafted from time-honoured recipes that use all-natural ingredients, our products contain no MSG, no preservatives and no artificial colours," the team shared.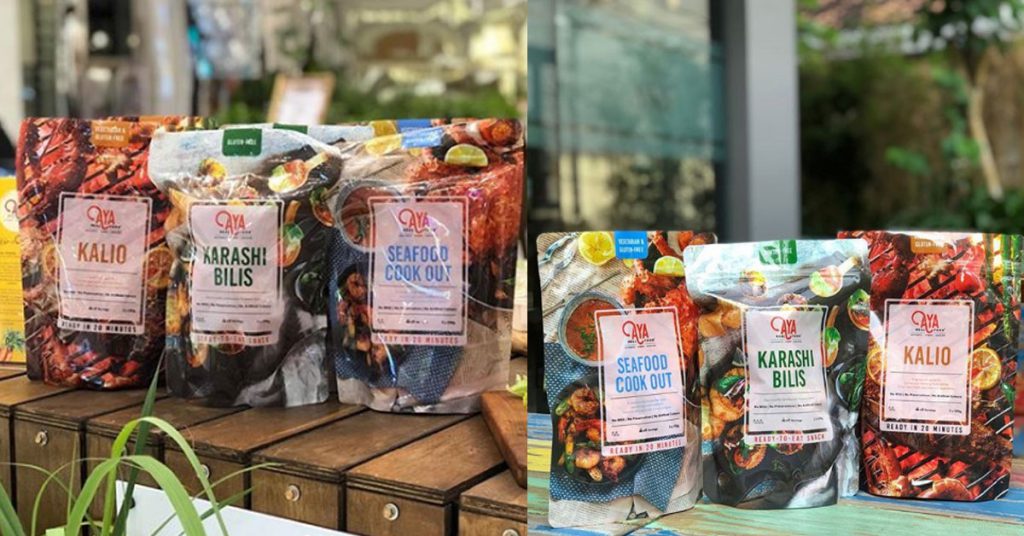 The founder of AYA REAL FOOD shared on their website, "Like any other parent, I want only the best for my daughter and it begins from ensuring she gets the right and adequate nutrition. Healthy eating feeds healthy bodies which, in turn, develop healthy minds."
In the same vein, AYA REAL FOOD's products are incredibly useful, especially for working parents who would probably not have the luxury of time to whip up curries from scratch. And even if stay-at-home parents are able to free up time to cook up a curry, it's nice to have less time-consuming options to choose from too.
"Packed full of authentic flavours, they are made to be easy to use–because I know time is a luxury for parents–so that you can prepare delicious, nutritious meals for your whole family in a matter of minutes. AYA is homecooking made easy," the team shared.
Besides curry, AYA REAL FOOD also sells ready-made cooking pastes and ready-to-eat snacks.
Currently, there are 3 flavours available under the brand and it takes only 20 minutes of cooking for the flavours to mingle with your protein or carb of choice.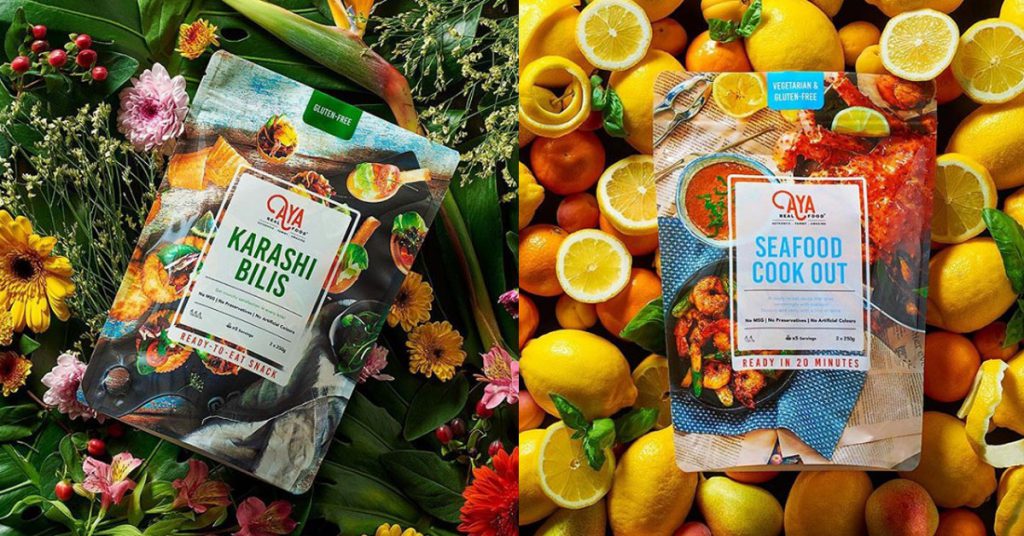 Kalio: It's a spicy curry sauce which is suitable for rendang-style dishes and the flavours are reminiscent of Padang cuisine. This sauce can be prepared with meat, seafood or vegetables. Ingredients include oil, onion, garlic, ginger, turmeric, chili, lemongrass, lime leaves, pepper, coconut milk, candlenuts, salt and sugar.
Karashi Bilis: If you enjoy a bit of crunch, you'll like this ready-to-eat snack made from all-natural ingredients and seasonings (no cooking is required). It can be used as a salad, canape or pasta topping or even served over hot steamed rice. Ingredients include anchovies, oil, chili, fried shallots, anchovy powder and sugar.
Seafood Cook Out: This sauce is suitable as a topping for cooked seafood, as a dip or marinade or even to be added to your stir-fry cookings. It is said to be savoury, zesty and comes with a hint of spice. Ingredients include garlic, onion, butter, lime powder, chili flakes, English herbs, salt and pepper.
These sauces and pastes are priced at RM38.80-RM39.80 each (excluding delivery fees if purchased online).
AYA REAL FOOD's products can also be found occasionally at local bazaars and they are stocked exclusively at Atlas Grocer and Jaya Grocer (Starling, Intermark, The Gardens).
AYA REAL FOOD
Instagram: AYA REAL FOOD
All Image Credit: AYA REAL FOOD