It's common knowledge that matcha is a superfood and it's often added into food to both boost its nutritional benefits as well as to add either a sweet aromatic flavour or a slight bitter umami taste, depending on the richness and grade of the matcha used.
If you're a fan of green tea flavoured desserts, you would have likely heard of the name Niko Neko Matcha.
What's unique about this local brand of matcha powder is their emphasis on quality. Their matcha green tea is sourced from a tea farm in Kyoto, Japan and delivers a series of health benefits, as mentioned on their website.
Niko Neko Matcha offers several different grades of matcha powder which are used for different purposes, with the Yuri Matcha being the more commonly used ingredient for desserts.
Here are 9 spots around Klang Valley to hunt down Niko Neko Matcha-infused desserts:
1. Niko Neko Matcha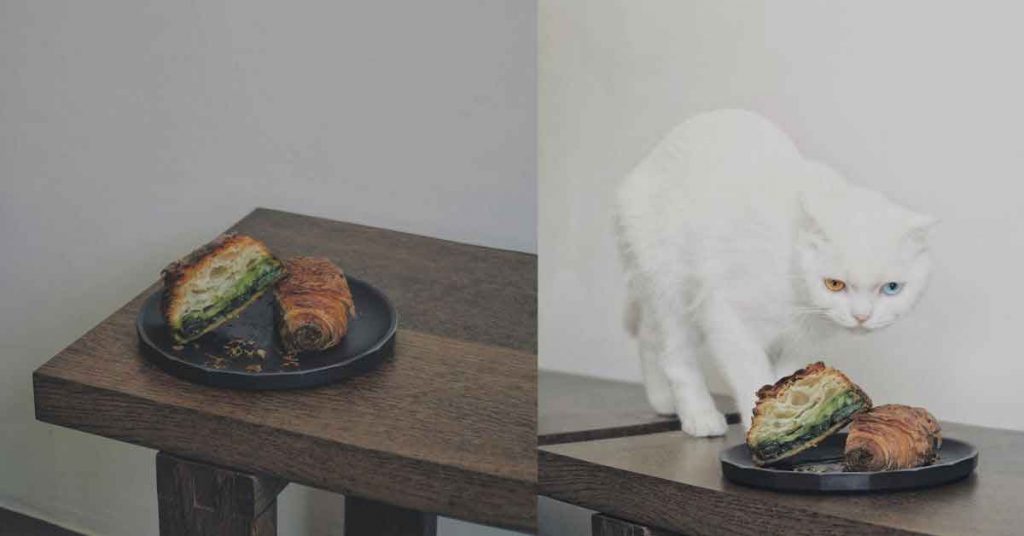 Of course, no Niko Neko Matcha listicle would be complete without the OG themselves. Niko Neko Matcha's minimalist cafe is where you can enjoy an abundance of matcha-infused desserts.
Of course, you'd find the usuals: pastries and buns infused with creamy matcha goodness. But if you happen to pay their Bangsar outlet a visit, the signature Crunch Cubes are worth a try, perhaps simply because a limited number of them are produced daily.
The Crunch Cubes are described as a combination of Royce Chocolate and Ferrero Rocher and it comes in 3 different tea flavours: Yuri Matcha, Tsubaki Houjicha and Mokuren Genmaicha.
Niko Neko Matcha
Hours: Tuesdays-Sundays: 12pm-7pm, Closed on Mondays
Address: 82A, Lorong Maarof, Bangsar Park, Kuala Lumpur
Website: Niko Neko Matcha
Tel: 011-2355 5405
2. Rinse KL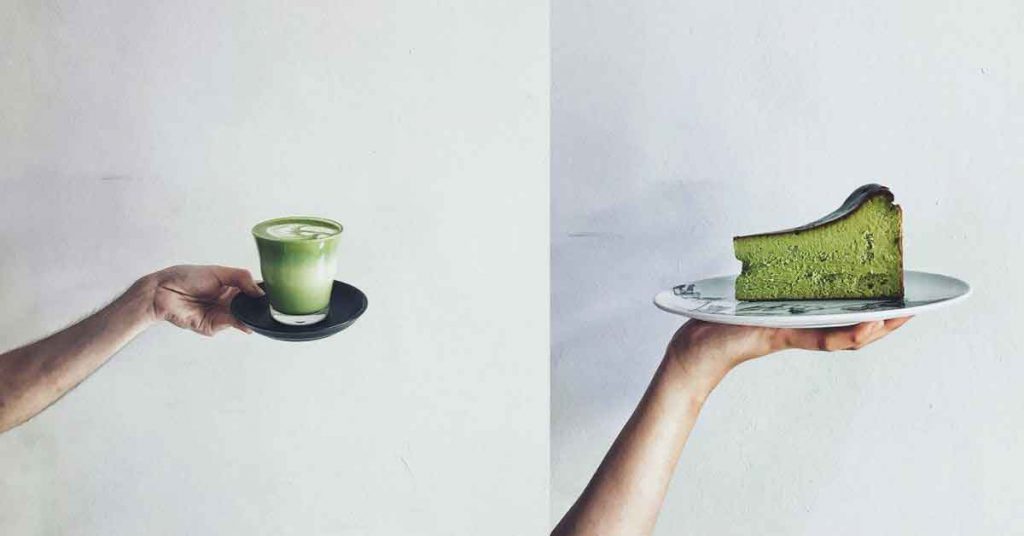 Nothing beats a glorious thicc slice of burnt cheesecake and as of November 2018, Rinse KL has got theirs infused with Niko Neko Matcha. Besides burnt cheesecakes, Niko Neko Matcha can be enjoyed through Rinse's matcha lattes as well.
Rinse KL
Hours: Tuesdays-Sundays: 11am-10pm, Closed on Mondays
Address: 15 Jalan Damar 15/1 Bandar Sri Damansara, Petaling Jaya
Website: Rinse KL
Tel: 012-307 6648
3. Wizards At Tribeca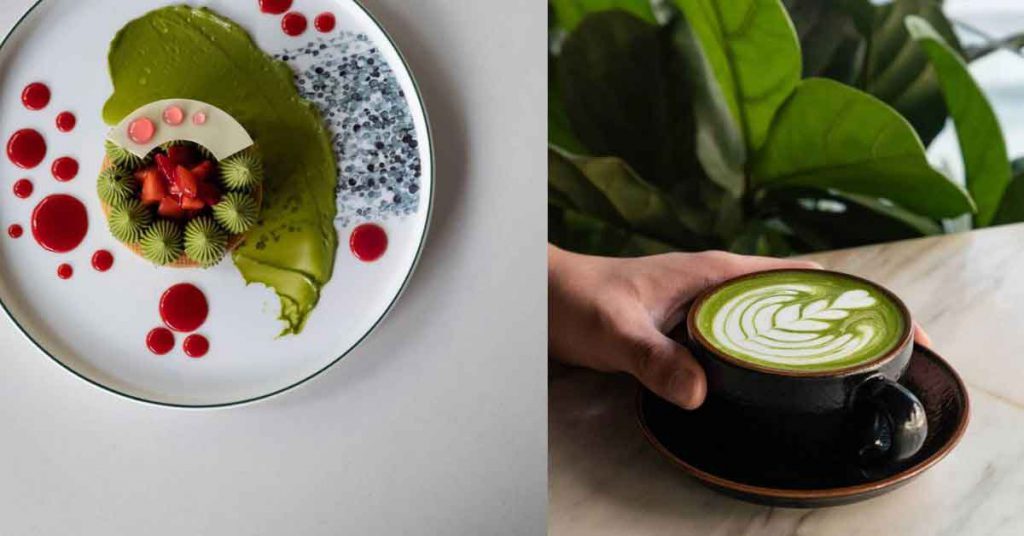 It's interesting to see how different establishments incorporate the same matcha powder in their desserts and Wizards At Tribeca takes it one step further with a plated dessert worthy of a fine dining restaurant. It's a matcha mousse with fresh strawberries and sablé, made with Yuri matcha. Savour this one slowly to make it last.
Wizards At Tribeca
Hours: 10am-10pm, daily
Address: Ground Floor, Residensi Tribeca, Jalan Imbi
Website: Wizards At Tribeca
Tel: 03-2715 5308
4. Littlepeople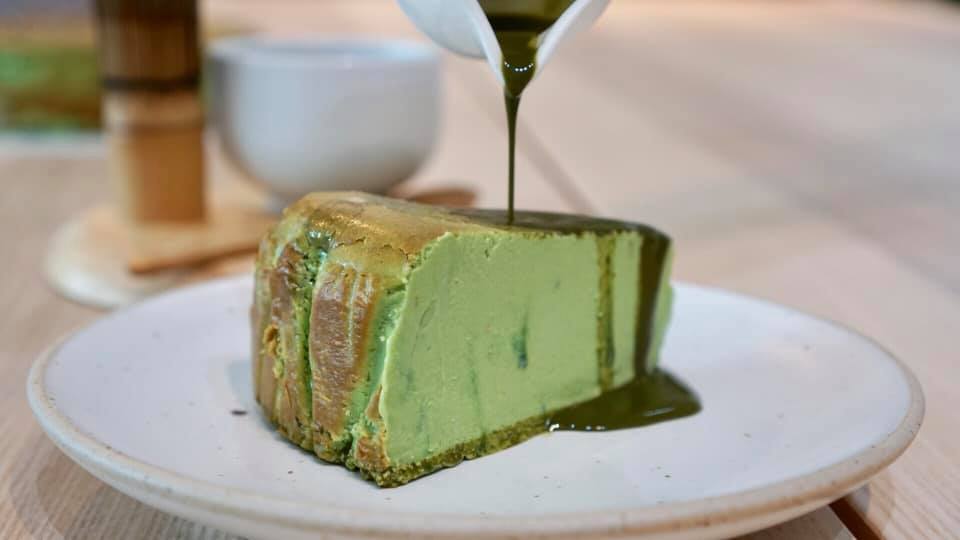 Littlepeople shared with DiscoverKL that their cheesecakes are created fresh daily and each cake is slow-baked for an hour to maintain the smooth and creamy texture of the cake.
"Our burnt cheese is creamy inside with a soft sponge texture outside, that's why customers won't feel jelak, especially for the elderly," the team noted.
For their Matcha Burnt Cheesecake, the team uses the Yuri Matcha for its pronounced aroma and subtle umami flavour. As for their Hojicha Burnt Cheesecake, the Tsubaki Houjicha is used for the signature rich smokey aroma accompanied by a nutty taste, with a hint of caramel.
Littlepeople
Hours: Wednesdays-Mondays: 10am-11pm, Closed on Tuesdays
Address: G-01, Avantas Residences, Jalan Klang Lama, Taman Shanghai, 58100 Kuala Lumpur
Website: Littlepeople
Tel: 03-7971 9209
5. The Tokyo Restaurant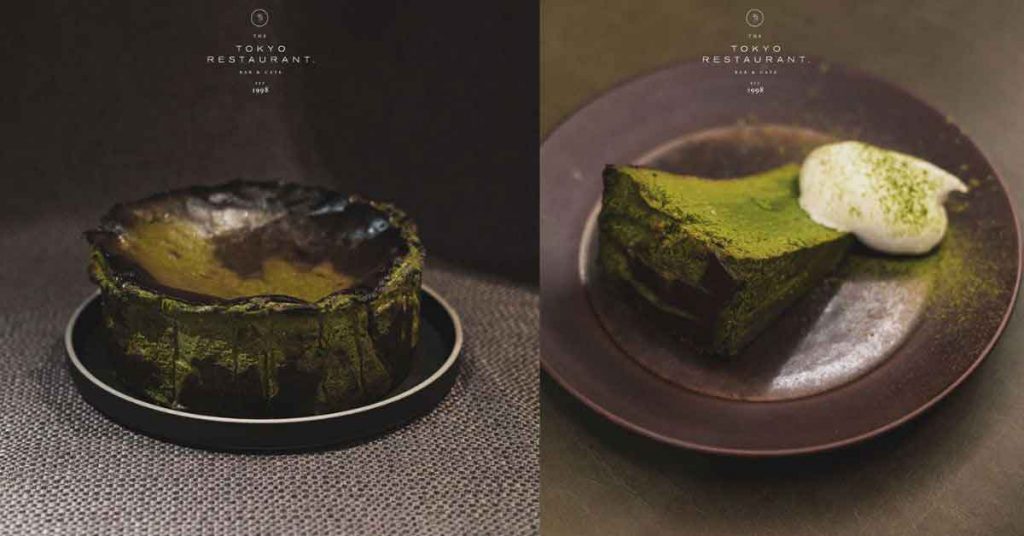 The Tokyo Restaurant needs little to no introduction, especially for fans of burnt cheesecakes. Served with a dollop of cream on the side, The Tokyo Restaurant is famed for their original burnt cheesecake, and now, they've elevated the experience by incorporating matcha into their green tea burnt cheesecake.
The Tokyo Restaurant
Hours: 11am-11pm, daily
Address: 4F Lot 10 Shopping Center 50 Jalan Sultan IsmailKuala Lumpur
Website: The Tokyo Restaurant
Tel: 03-2119 2622
6. Strangers At 47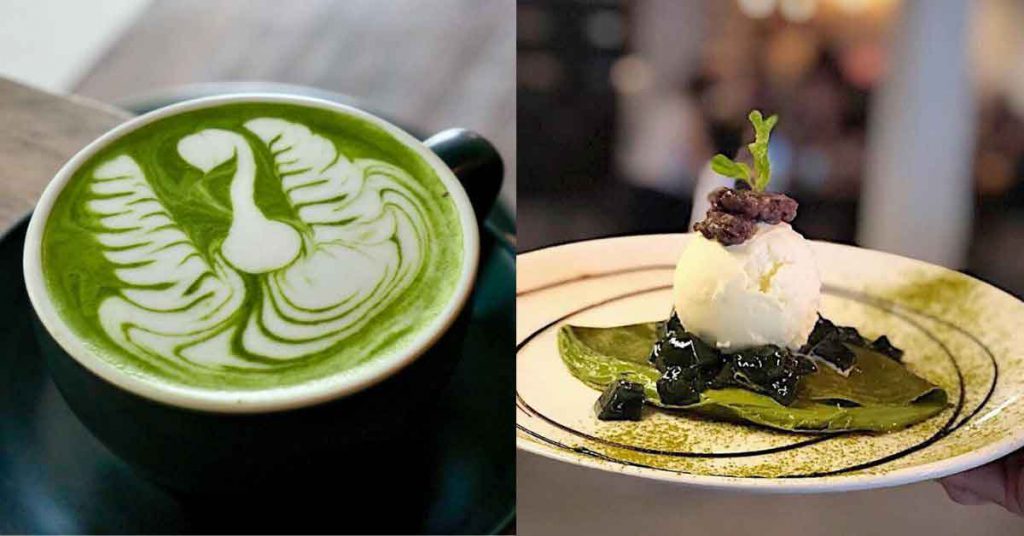 Strangers At 47 is the name to remember when it comes to crepes. Paper thin crepes are matched with sweet and savoury condiments that are hearty and comforting. Having tried their savoury crepes before, I can attest to the fact that they are definitely filling.
Being a huge fan of matcha, perhaps next time I will return for their matcha crepe which is served with a generous serving of ice cream, red beans, and unique homemade matcha jelly.
Strangers At 47
Hours: Wednesdays-Mondays: 9am-10.30pm, Closed on Tuesdays
Address: 47, Jalan 17/45,Petaling Jaya
Website: Strangers At 47
Tel: 03-7498 1034
7. The Hyacinth Cafe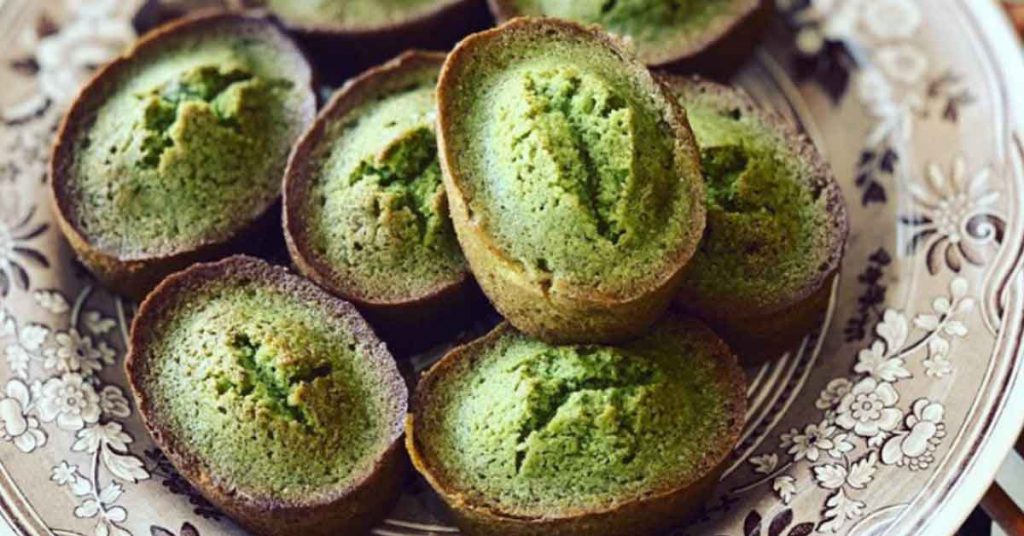 Desserts need not be crazy indulgent to be truly enjoyable. The Hyacinth Cafe offers matcha financiers which are small tea cakes meant to be enjoyed with tea or coffee. These tiny cakes look like a cross between a madeleine and a kueh bahulu and past guests have raved about how the dish is a 10/10.
The Hyacinth Cafe
Hours: Mondays-Saturdays: 11am-7pm, Closed on Sundays
Address: G-3A [email protected], 2 Jalan Kolam Air, Desa MelawatiKuala Lumpur
Website: The Hyacinth Cafe
Tel: 019-394 5608
8. Cake Jalan Tiung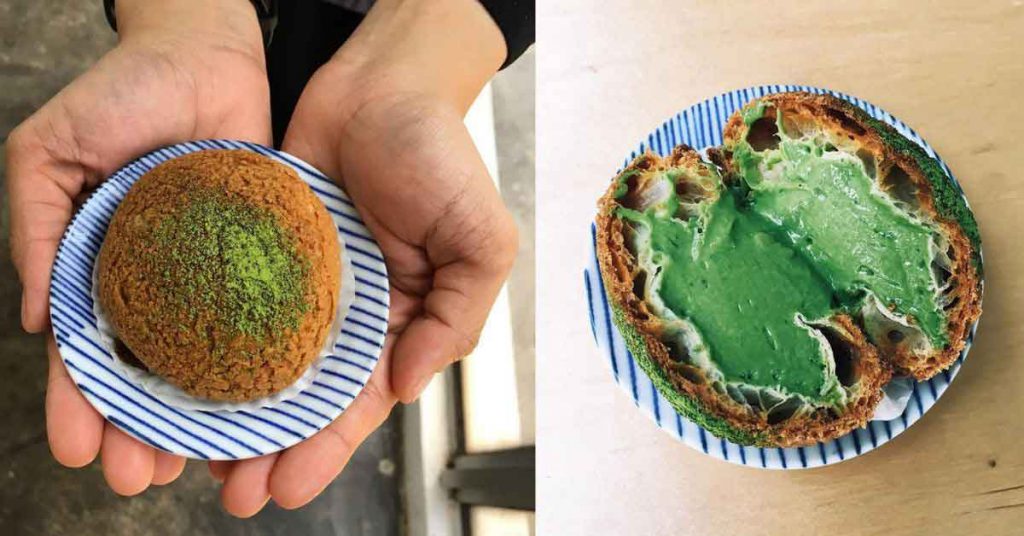 Cake Jalan Tiung's Midorisaurus is a seasonal delight that we wish would be permanently offered on the menu. It's a super I cream puff, except this time, the cream has been infused with Niko Neko Matcha to cut through the richness of the dessert.
The cream puff is only available on Wednesdays and the weekends at Cake Jalan Tiung in Seksyen 9. Do call ahead to ensure that the cream puffs are still available as they sell out quickly.
Cake Jalan Tiung
Hours: Wednesdays-Sundays: 12pm-7pm, Closed on Tuesdays
Address: 31M Jln Tg Ampuan Zabedah J 9/J Seksyen 9
Website: Cake Jalan Tiung
Tel: 012-878 7258
BONUS
9. Wander Tudung People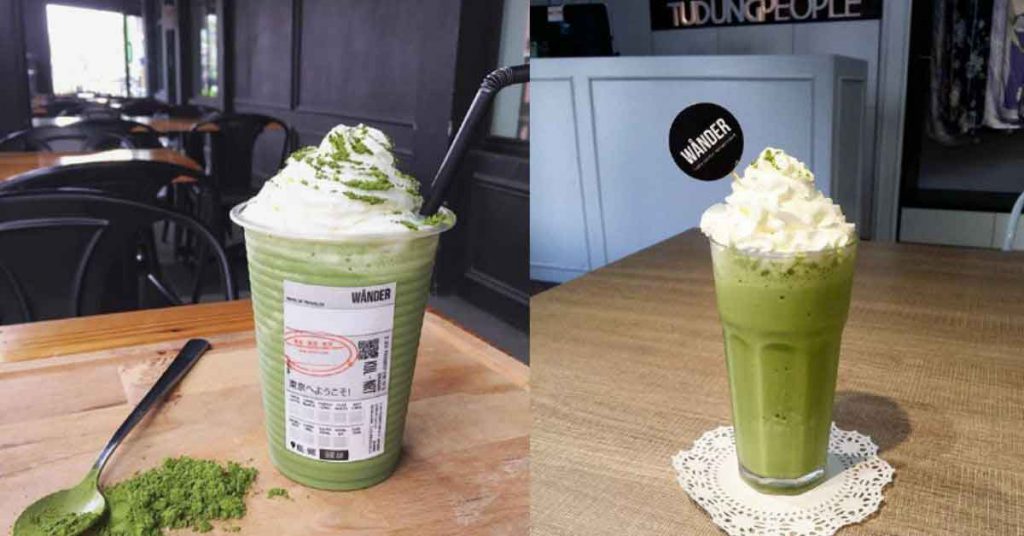 While some might not consider a matcha frappe a dessert, it probably is one at Wander Tudung People, what with it being served with a thick layer of whipping cream. Made with Niko Neko Matcha's Yuri matcha powder, this is one of Wander Tudung People's most popular offerings.
Wander Tudung People
Hours: Tuesdays-Sundays: 11am-8pm, Closed on Mondays
Address: 6-45-01, Jalan Medan Pusat Bandar 8A, Bangi Sentral, Bandar Baru Bangi
Website: Wander Tudung People
Tel: 011-1120 2155
Feature Image Credit: Wizards At Tribeca, Strangers At 47