Let's face it. Nobody really knows why people would queue the length of 3 shop lots just for a beverage with chewy tapioca balls in it. What's more, it's also along a street with easily 5 different bubble milk tea shops that basically sells almost the same thing.
Or do they not?
Brown sugar bubble milk tea contains 4 main ingredients, namely brown sugar, tapioca pearls, milk and tea. The tapioca pearls are typically cooked with brown sugar (also known as molasses) to absorb the smokey caramel flavour.
In bubble milk drinks, certain brands would add variants of cream to create a heavier and fuller beverage that would otherwise taste like well, milk and mini glutinous rice balls.
As for the tea, it varies between each franchise on their options of black, white, oolong, green tea and more.
But I was personally still not convinced that there would be such stark differences between these many brown sugar bubble milk tea options to warrant a village queuing for some and none for the rest.
Hence, I decided to hit up Bubble Tea Street in SS15 to try 9 of them.
Note: Gong Cha and Te Amo were dropped from the list as they ran out of brown sugar pearls.
We standardised the drink flavour to level the playing field and each bubble tea store received the following order:
Brown Sugar Pearl Milk Tea
Normal Sugar
Little Ice/No Ice/Served Warm
Here's how they ranked:
#9 Moge Tee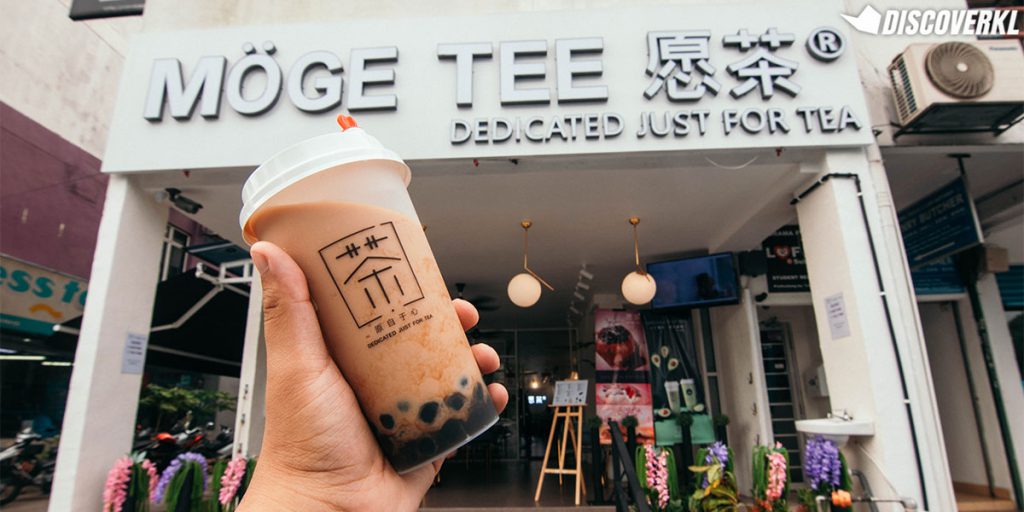 On first look, the colour of this drink already sets itself apart with its reddish tint. Among the 9 I tried, I would dare say this is by far the lightest tasting brown sugar pearl milk tea.
It tasted like skimmed milk was poured into steeped tea, which is great for those who dislike their drinks milky, such as my colleague who is lactose intolerant.
The pearls were no different from a regular tapioca pearl consistency but with this drink being the most expensive of the lot, I would say there has to be a better balance of milk to tea ratio.
Order this if you prefer your milk tea to be more tea than milk. Alternatively, order their signature Cheese Fruit Tea instead.
Hours: 12am-1am, daily
Address: No.34, Ground Floor, Jalan SS15/4D, 47500 Subang Jaya, Selangor
Website: Moge Tee
Tel: 03-5611 6615
#8 Mui Tea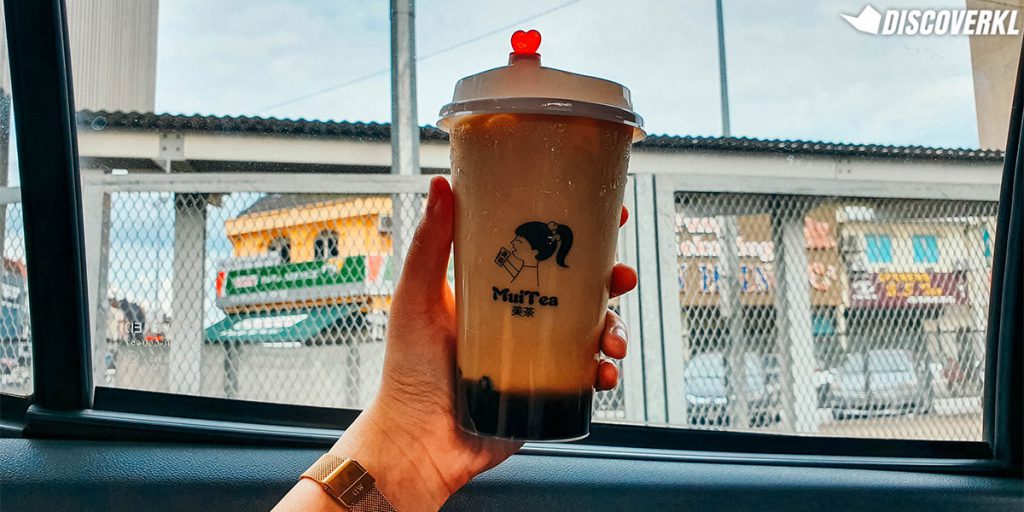 Located in a quieter part of SS15, the shop seemed rather serene and peaceful from the outside during their off peak period. However, obtaining this drink still came with a rather long wait as the tearistas made themselves scarce upon receiving the single order.
The pearls were chewy with extreme levels of brown sugar flavours to it. As the milk tea was rather diluted on its own, the pearls gave a brown sugar explosion with every bite.
Order this if you are all about the brown sugar and enjoy the taste of it—you're also likely the sort who would order a milk tea with full sugar.
Hours: Mondays-Thursdays: 11am-12am; Fridays-Saturdays: 11am-2am; Sundays: 11am-12am
Address: No.18, Jalan SS 15/4b, Ss 15, 47500 Subang Jaya, Selangor
Website: Mui Tea
Tel: 012-397 9987
#7 Cha Wan Jia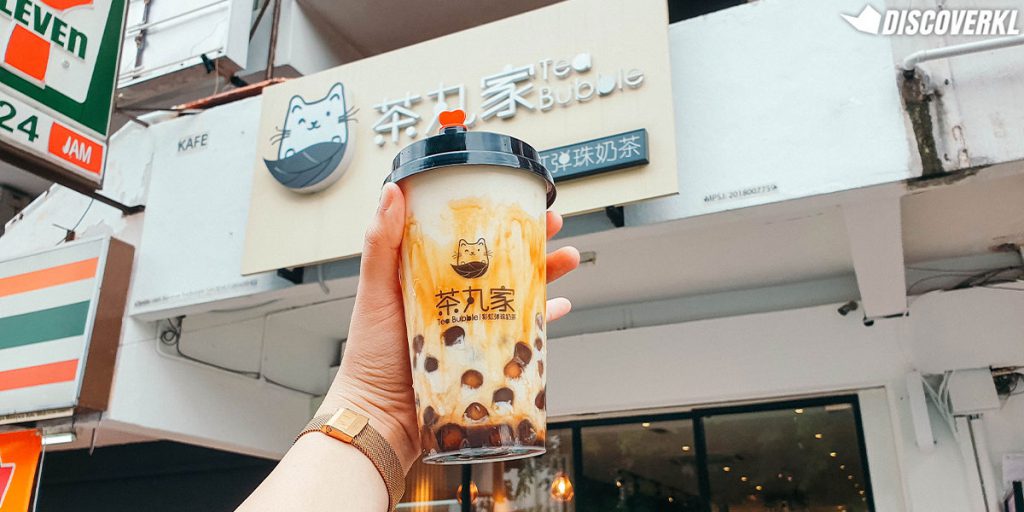 According to their website, it has taken them 10 years to perfect their 8mm pearls that are handmade with naturally-sourced ingredients. While most would call bull on commercialised products with such claims, what we liked was the usage of golden pearls in their bubble teas.
Golden brown with an outer layer of transparency, these large pearls were unfortunately too gooey and goopy for my liking. They were basically like tiny balls of tang yuen in milk tea.
Honestly, even with the brown sugar streaks running down the side of the cup, it tasted inferior to the rest, especially considering the price.
The drink itself had a foamy consistency with a high concentration of milk powdery taste to it. While it would likely fill you up, I'd personally get sick of it after a few sips.
Order this if you are into handmade pearls and need a milky drink to fill you up. Alternatively, order yourself a Mango Jasmine Rainbow Pearl Green Tea (RM10.90) instead. It's really thirst-quenching and has bits of fresh fruits and fruit pearls in it.
Hours: Saturdays-Wednesdays: 11.30am-12am; Thursdays-Fridays: 1130am-1am
Address: 34, Jalan SS 15/8, Ss 15, 47500 Subang Jaya, Selangor
Website: Cha Wan Jia
Tel: 03-5870 3916
#6 Tealive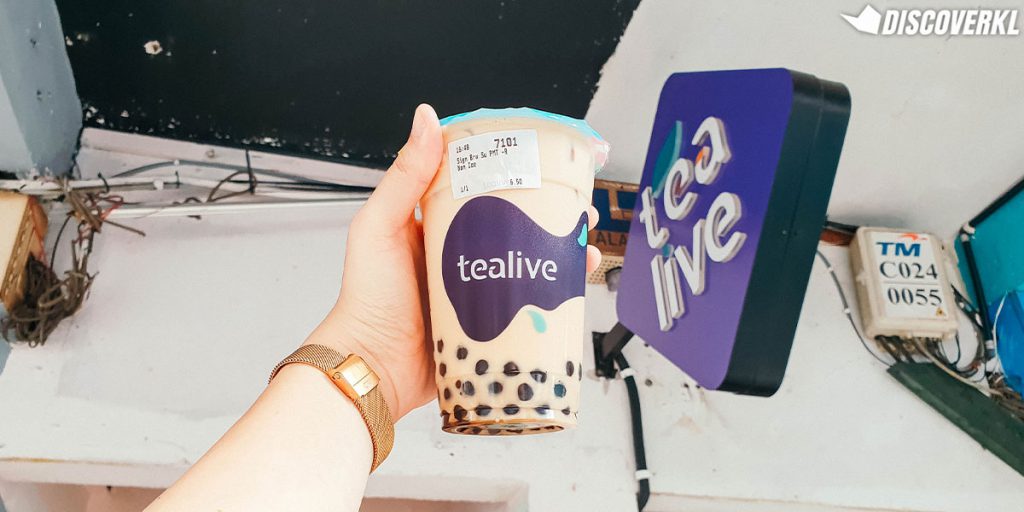 The OG and one of the pioneers in Brown Sugar Milk Tea in Klang Valley. This was the tea that I started my review with as it's a pretty standard baseline for a brown sugar milk tea and one that most Malaysians should be familiar with. Also, it's my usual order.
For RM6.50, this drink gets it done. The pearls are chewier and definitely not the softest. But the milk and tea ratio is pretty balanced. No fancy pansy brown sugar streaks either, but they make up for it by being very accessible—Tealive is literally available everywhere now.
However, they do occasionally mess up your order with the sugar and ice ratios, as seen in the picture. I've personally experienced the blunder at other Tealive outlets too.
Order this if you just need to kick a bubble milk tea craving to the curb.
Hours: Mondays-Thursdays: 10am-10pm; Fridays: 10am-10.30pm; Saturdays: 12pm-10.30pm; Sundays: 12pm-10pm
Address: 45, First Floor, Jalan SS 15/8a, Ss 15, 47500 Subang Jaya, Selangor
Website: Tealive
Tel: 03-6144 5581
#5 OneZo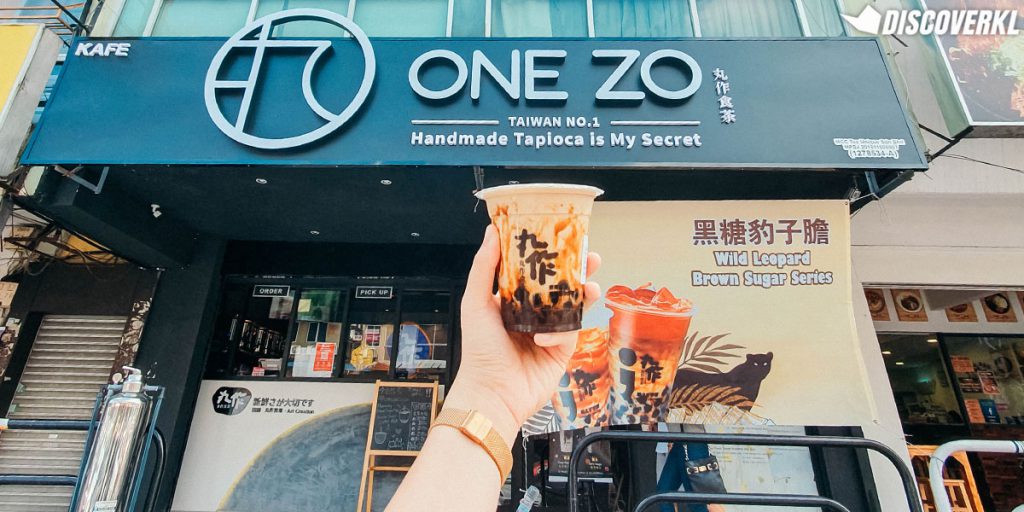 You might have heard of this particular bubble tea shop selling Pokeball pearls a few months back. With their personal mission to change up the traditionally-made brown sugar pearls, OneZo's pearls are all handmade.
Hence, if you've ordered a drink here before, you'd have heard them strongly advising you to enjoy it as soon as possible. Failure to heed the advice results in a cup of hard pearls rather than their original soft and chewy ones.
Pearl-blems aside, the milk tea wasn't anything too special to note. It was quite similar to the generic bubble milk tea brands you would find for a slightly lower price.
Order this if you are looking into getting different types of fresh handmade pearls such as sweet potato, caramel, cactus and seasonal offerings like their Pokemon pearls. Plus, their drinks are offered in smaller servings too.
Hours: 11am-1am, daily
Address: 70-G, Jalan SS 15/4, Ss 15, 47500 Subang Jaya, Selangor
Website: OneZo
Tel: 014-319 9328
#4 Daboba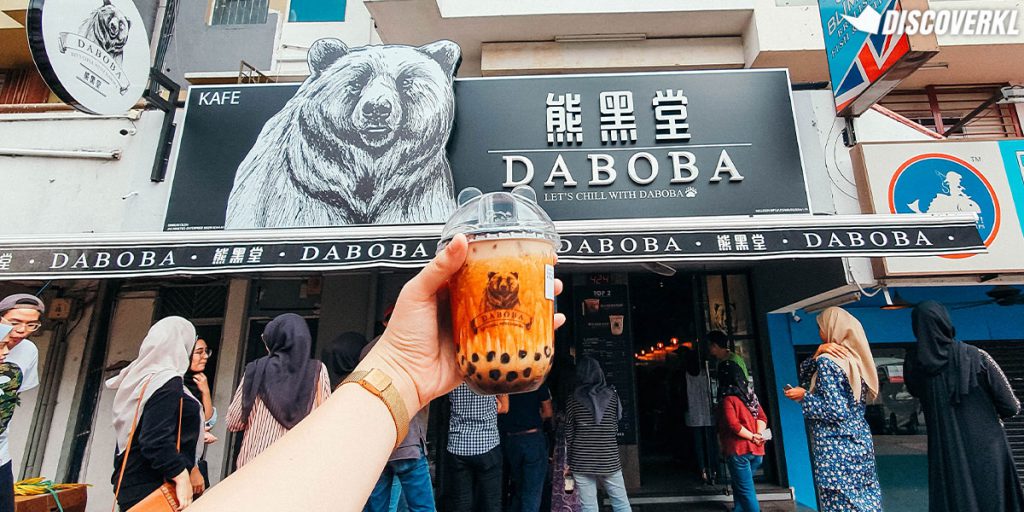 Hate me if you will, but Daboba was a let down. Having had to queue up for at least 15 minutes and wait another 15 minutes, you could say that it gave me false heightened expectations.
Perhaps the wait could be attributed to the fact that most of the customers ordered brown sugar milk tea with an additional layer of torched cheese, which meant that each staff had to spend a longer amount of time preparing each drink.
Nevertheless, the large chewy pearls were fine but the milk was thin and the tea was light. In hindsight, perhaps their brown sugar milk with extra torched cheese would make for a better order.
Order this if you are ordering in bulk and driving through rocky roads. Their cups are sealed with an adorable bear-shaped cover, so there'd be less of a chance for tea spillage!
Hours: 12.30pm-12.30am, daily
Address: 25, Jalan SS15/4, SS15, 47500 Subang Jaya, Selangor
Website: Daboba
Tel: 011-3662 2438
#3 Xing Fu Tang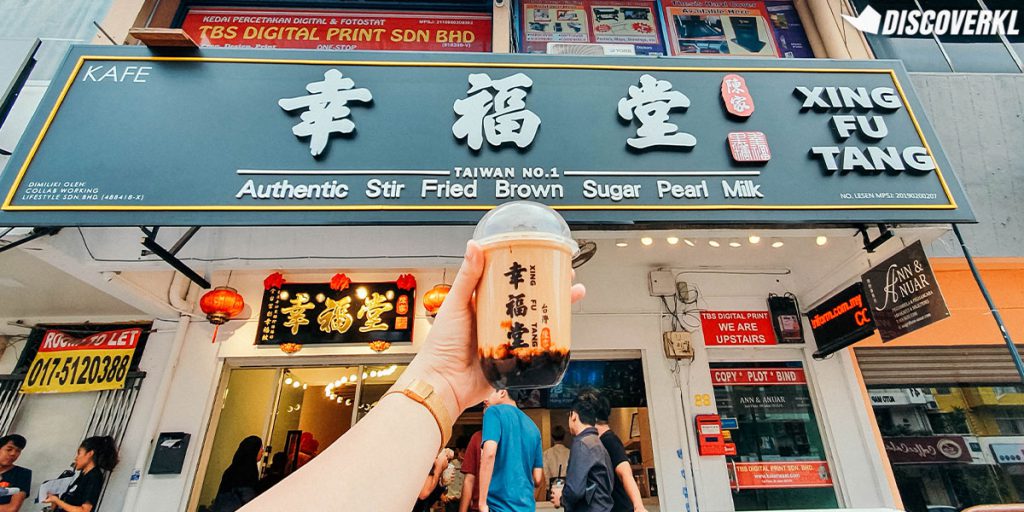 Famously known for the brown sugar milk drink, they also offer a version of the drink with tea. Priced on the higher end of the spectrum, I'd say it's worth the wait as there's some specialty to it.
Their pearl frying wok in front of the store serves more purpose than just being a gimmick. In comparison to all the other brown sugar pearls, the frying does give the drink a distinct charred taste thanks to theirs being stir fried.
Although the tea was on the lighter side, I think the pearls differentiated them from the rest of the crowd. This drink was ordered warm hence the lack of brown sugar streaks.
But hey, that's alright because it was like drinking a comforting cup of warm milk tea with pillowy soft pearls.
Order this if you like the taste of extra roasted milk tea.
Hours: 12pm-1am, daily
Address: 88G, Jalan SS 15/4, Ss 15, 47500 Subang Jaya, Selangor
Website: Xing Fu Tang
Tel: 011-3113 6545
#2 The Black Whale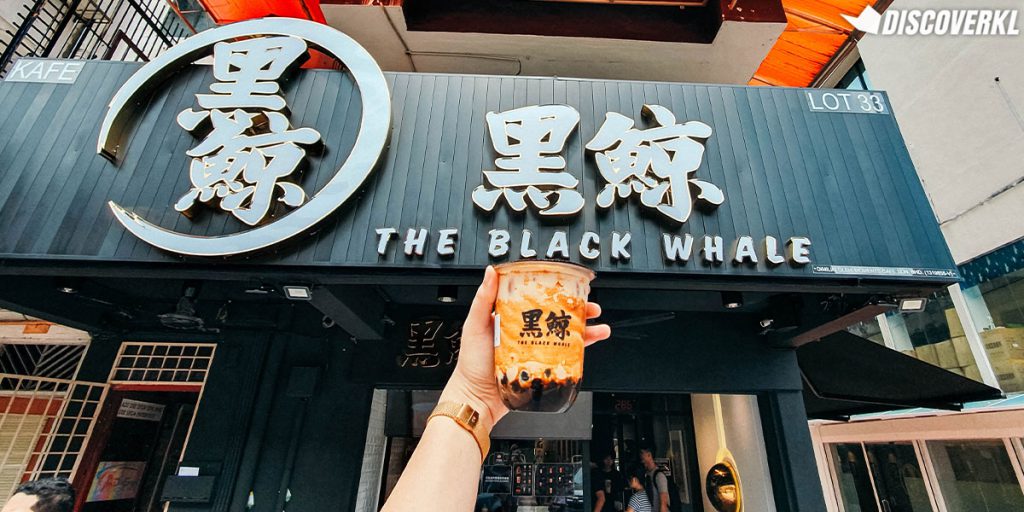 Being one of the newer kids on the block (having recently opened on June 8th), The Black Whale is definitely a must-try. Located in the SS15 bubble tea street, there was a short queue when we ordered at 2.30pm on a Thursday.
The tapioca pearls are on the slightly smaller side, and the overall drink had a kao three-layered roasted milk tea taste to it. Imagine Chatime but with richer and silkier milk. Even though it had to be ordered with a little bit of ice (they wouldn't let me order it without), the taste of the drink remained pretty rich even after the ice has melted.
Ordering might take slightly longer here but trust me, their cashier is very thorough in making sure you order the best version of the drink. Plus, you can customise your sugar levels here.
Sip this if you like to try new hype trends and for a pretty premium tasting brown sugar pearl milk tea priced in the mid ranges.
Hours: 12pm-1am, daily
Address: No. 33, Jalan SS 15/4, Ss 15, 47500 Subang Jaya, Selangor
Website: The Black Whale
Tel: 019-770 9090
#1 Shifen Station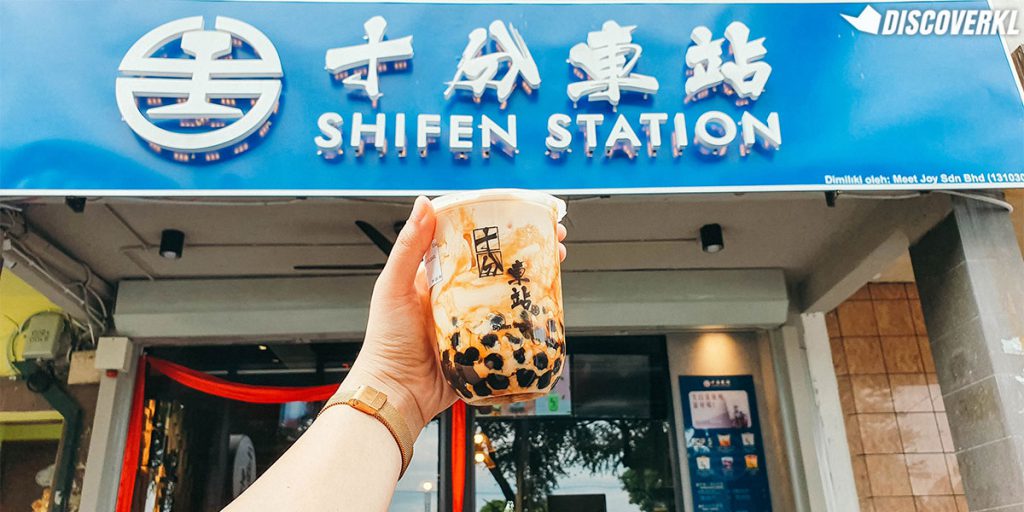 Personally, this was my fave but it's interchangeable with No. 2 which is equally as good too. The pearls were not too soft that it felt goopy, and still had a little chew to it. Plus, the fragrance of their tea really stood out from the rest with hints of Earl Grey in it.
Their brown sugar was not too sweet nor was it overpowered by the taste of caramel. The thickness of the milk gives the drink a nice texture too.
With the price being in the middle range and no ungodly sea of people to battle, I'd say this would be one I'd most likely return for.
Sip this if you like Earl Grey Milk Tea.
Hours: 11am-1am, daily
Address: 80, Jalan SS 15/4d, Ss 15, SS15, 47500 Kuala Lumpur, Selangor
Website: Shifen Station
Tel: 03-5886 0580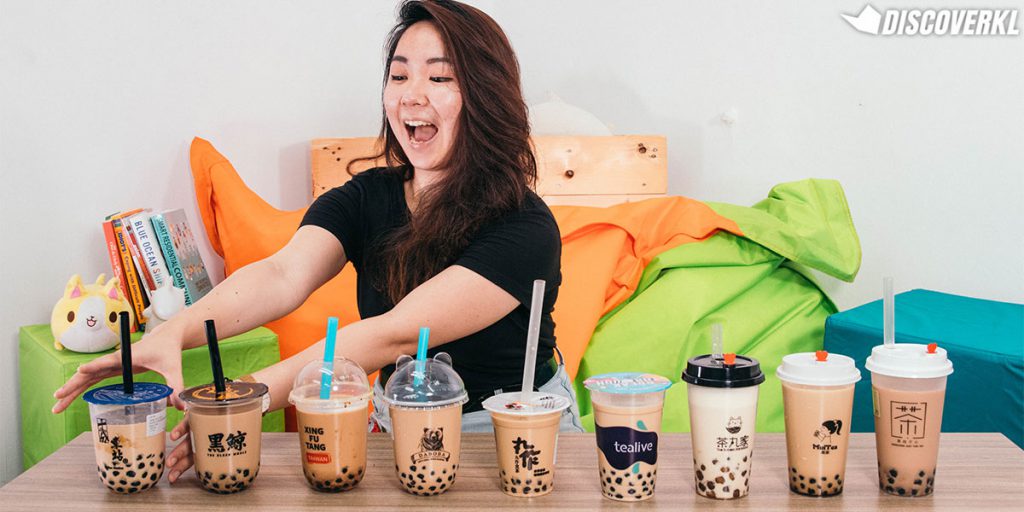 At the end of the day, I'm glad to be able to say that I now see a difference between these bubble tea brands and the reasons some have cult followings.
If you ask me, I'd return for Shifen Station and The Black Whale for my brown sugar pearl milk tea fix.
And if you're sick of brown sugar milk tea, they have plenty of other flavour options to try. Fruit tea boba, anyone?