​To each their own, but fine dining has earned itself a reputation for being morsels of food served on a plate which is five sizes too large. Or, the portion is just nice for one bite.
In hindsight, perhaps that's fair because you've got to dress up to the nines in typically form-fitting outfits and that, sometimes, doesn't give you much room for food.
While the fine dining experience is unique in its own right, one local eatery is turning the tables on the location in which the meals are served.
At PaL Dining, guests are served with food of fine dining quality in a much more relaxed and casual atmosphere.
Chef Patrick Lim of PaL Dining hosts fine dining experiences in the comfort of his family home in Subang Jaya.
Patrick is a Le Cordon Bleu Sydney graduate who won the Jeunes Chefs Rotisseurs Competition Malaysia in 2018 and the DUX Award in Certificate III and Certificate IV in Le Cordon Bleu (which is akin to a top student award).
With 8 years of experience under his belt, Chef Patrick has worked in a Japanese restaurant in Brisbane, a few cafes and restaurants in Sydney as well as served as the main line cook in the popular PJ-based DC restaurant.
According to his website, Patrick noted that he has even cooked for the Prime Minister of Australia in Brisbane and even for Angelina Jolie and Brad Pitt's kids in Sydney.
Hence, since March 2019, PaL Dining has been on a mission to show diners that "delicious and stunning-looking restaurant dishes can be made from the confines of a home kitchen too".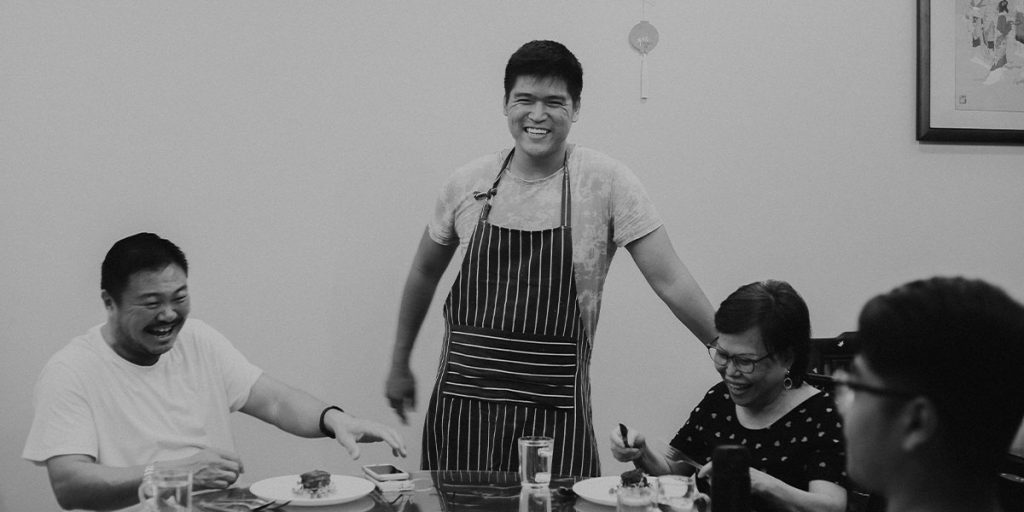 Patrick shared that the name "PaL" is a combination of the first two letters of his name with the first letter of his surname. It coincidentally spells out the word "pal", which is what he would like to treat his guests as when they dine at his place.
Yes, but why would one seek a culinary experience in a stranger's home?
"It makes the cuisine and dining experience different from eating in a restaurant. It is definitely cosier as people feel familiar with the environment," explained Patrick.
And we couldn't agree more.
Sometimes we don't try out new experiences due to the fear of the unknown. By creating a dining experience in his home, guests are greeted by the familiarity of visiting a friends' home, with good conversations over good food.
You won't have to pretend to be someone you're not either, or dress up to the nines. Just come as you are.
At this dining experience, rather than being greeted by a hearty plate of fried rice and steamed fish (regular dishes at a home-based dinner), you'll get some rather fancy delights at a friendly price, similar to a supper club experience.
Dictionary Time: A supper club is a traditional dining establishment that also functions as a social club which generally presents themselves as having a high-class image, even if the price is affordable to all.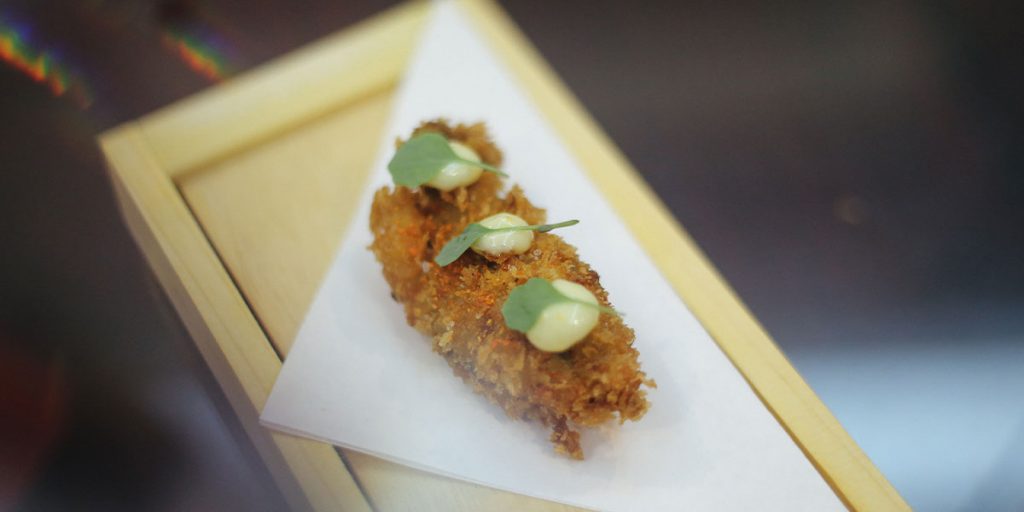 Sourcing his ingredients locally, Chef Patrick takes pride in his specialty: seafood. He shared, "I love working with seafood and I love fishing and spending time at the beach, which does help."
This could also be why he chose Japanese cuisine or food as one he could eat for the rest of his life, reason being, he loves the flavours and how the dishes are all about respecting the nature, freshness and source of the ingredient itself.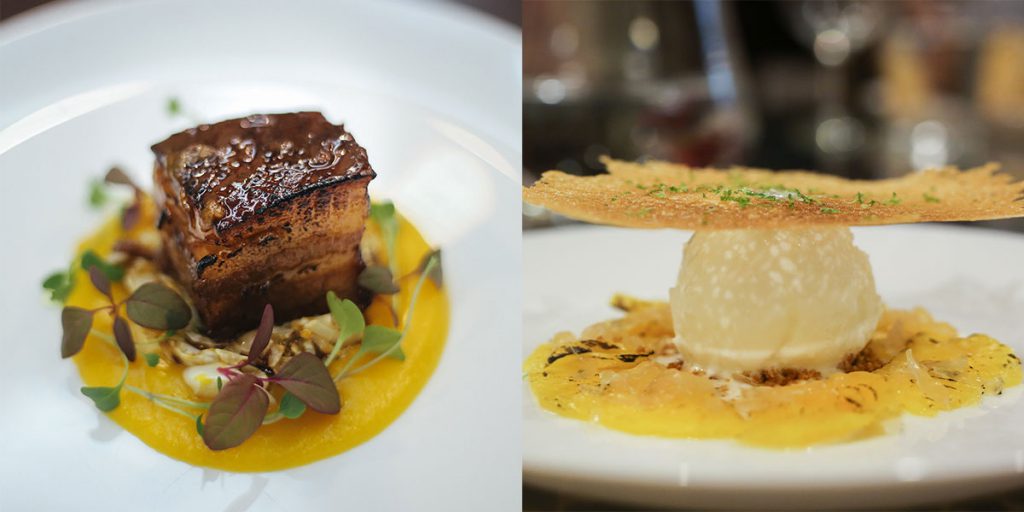 Chef Patrick draws inspiration from various avenues, such as social media, ex-colleagues, friends from the industry and his personal notebook of recipes. He then creates menus that are priced between RM50-RM200 depending on the ingredients used and number of courses served.
While we have yet to sample his bespoke gastronomical creations, they are a work of art on their own. Balanced on a ball of delight, laid on a bed of tangled crispness or surrounded with a rich moat of creaminess, every aspect of the creation has been created with a purpose in mind.
Best part of all, we heard that you won't be leaving the table hungry.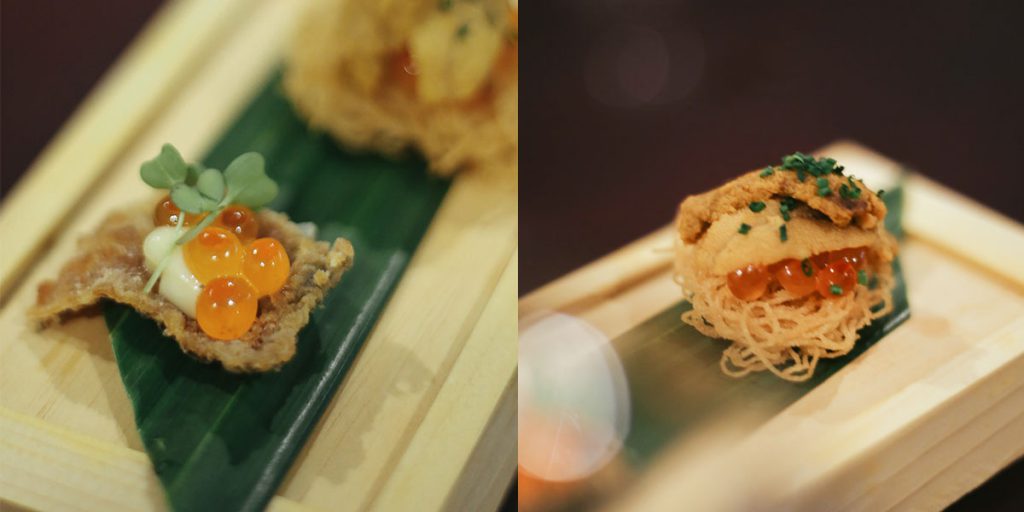 Everything served is made from scratch, using premium ingredients which really gives you a bang for your buck. Not many of us would source for fresh uni or salmon roe on our own, much less know the best methods of preparation.
Hence, dining here provides you the fuss-free experience to enjoy such delicacies at a rather economically-friendly price too.
At the moment, Patrick aims to host a session once or twice a month over the weekends, for 6 pax at a time. This is to ensure that the quality of his dishes and the atmosphere of the space is maintained.
As this is hosted in a private space, do note that reservations are required prior to partaking in this experience.
Follow Patrick on Instagram to get details on the latest dates available and the upcoming cuisine type served.
PaL Dining
Address: SS17 Subang Jaya, Selangor, Malaysia.
Website: PaL Dining
Tel: 012 480 1066
All Image Credits: @annicelyn