For DD, it's never too early (or late) for alcohol, and I can't help but concur.
DD is one of the founders for the aptly-named alcoholic sorbet brand, Twenty One Above.
Labelled as a "cocktail-on-the-go", Twenty One Above specialises in sorbets with a kick but don't underestimate the colourful popsicles, or as DD puts it, "adult push pops".
They pack a boozy punch with an alcoholic content of up to 10%. To put this into perspective, that's more than a can of beer.
As someone who's only recently begun enjoying her share of alcohol, I can definitely see the appeal of Twenty One Above's alcoholic sorbets.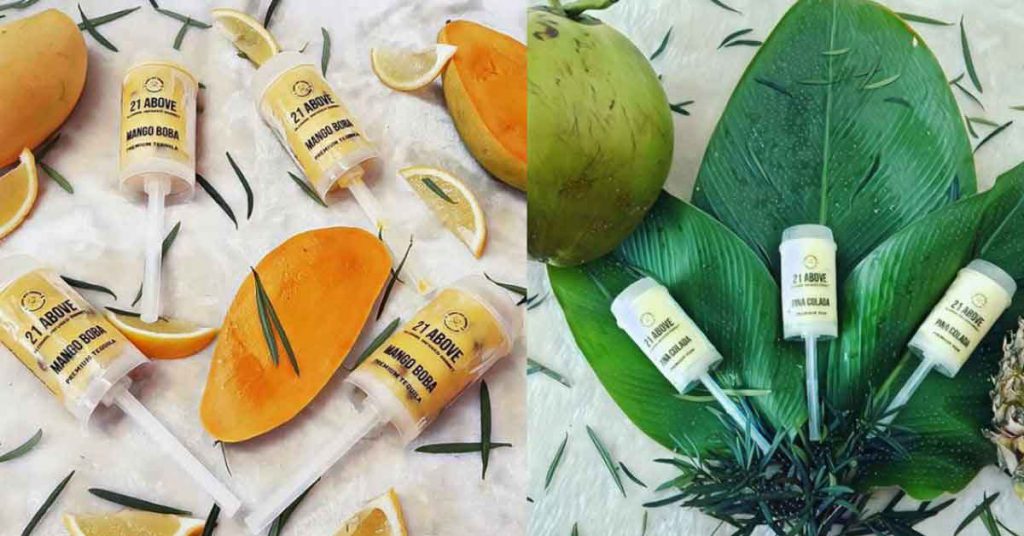 They're a fun, sweeter alternative and for beginners, it's a good introductory treat. But with all alcohols and alcoholic treats, they're of course, to be enjoyed responsibly.
In fact, according to DD, you will get tipsy after having a couple. The Pina Colada flavour is even said to be stronger than a shot.
"There's a reason we're called 21 Above," DD noted.
Priced at RM11.50 each, flavours include Strawberry Enigma (premium vodka), Mango Boba (premium tequila) and Pina Colada (premium rum).
DD noted that the alcoholic sorbets taste fresh, vibrant and delicious. They are made up of fruits whipped into a sorbet and premium liquors are added into the mix.
The ratio of alcohol to sorbet is 3:1 and they contain no artificial flavouring or colouring, are dairy-free and contain considerably lower calories too when compared to regular ice creams.
To ensure that each alcoholic sorbet has a boozy kick, DD said that quality control is key.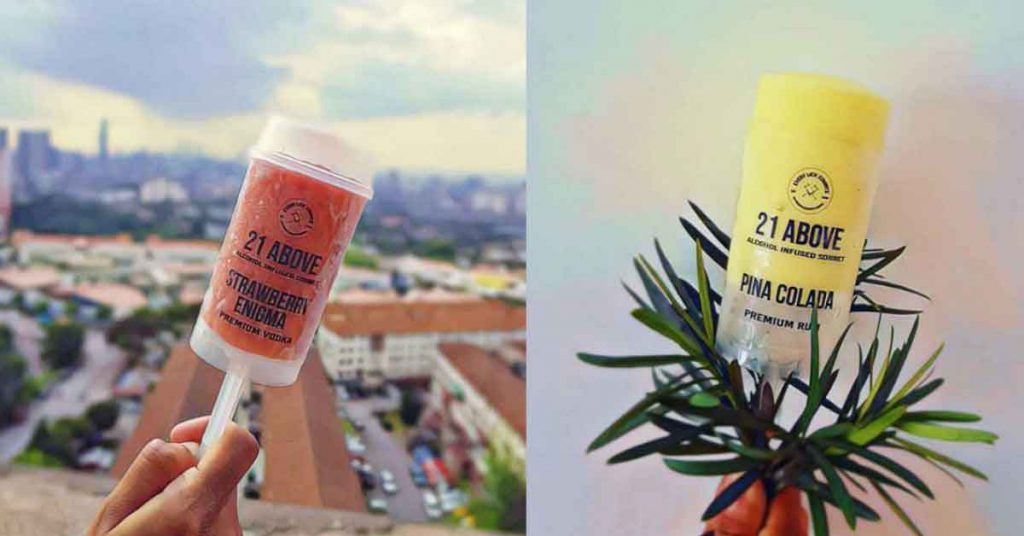 "We make sure that each and every popsicle has the adequate amount of booze in it as they are all handmade with love and lots of premium liquor," DD added.
DD was candid about the R&D process for these seemingly easy-to-make alcoholic sorbets. The team shared that it was loads of trial and error episodes with the ice cream maker.
"It was slightly tricky as alcohols' freezing temperature is lower so we had to figure out the secret blend of ingredients to stabilise it in order to freeze (a process which is currently being patented as we speak)," DD shared.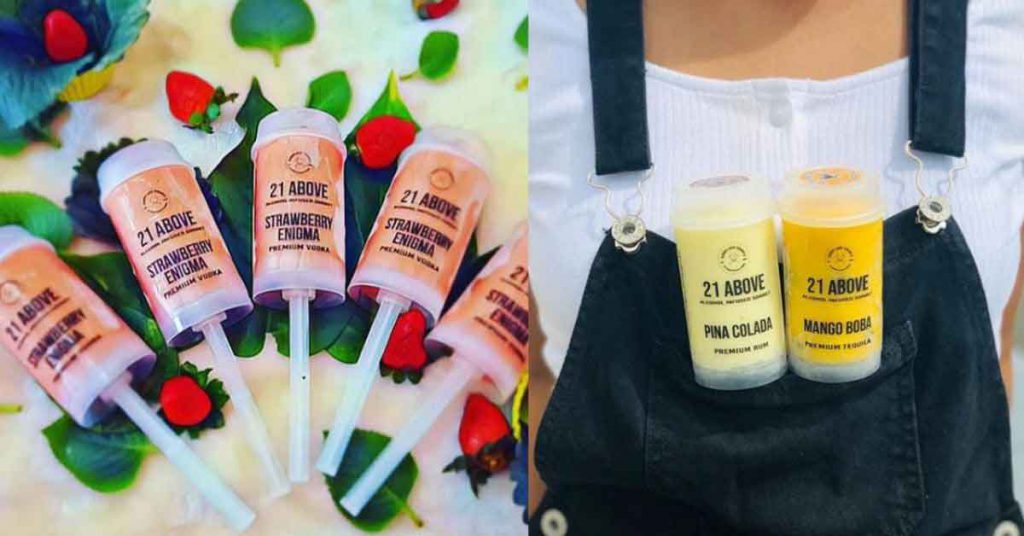 The founder divulged that new flavours are currently being developed due to overwhelming response and hinted that there will be alcoholic treats for wine and beer lovers soon.
Twenty One Above will be debuting their sorbet popsicles in a few bars and restaurants in KL beginning this month but they are currently available for delivery in and around the Klang Valley area.
Alcoholic ice creams and sorbets aren't a new thing in KL with an abundance or ice cream parlours serving them nowadays. Still, rarely do they pack quite a boozy punch, but rather, act as flavour accents: think raisins and rum which is considerably mild.
With Twenty One Above, they will likely gain a more adult following from those who prefer on-the-go boozy treats that have more of a kick to them.
Twenty One Above
Website: Twenty One Above
Tel (WhatsApp line): 016 6464775
Feature Image Credit: Instagram user @prasadchandran, Twenty One Above