Scratch off world maps aren't a new idea entirely and a quick search on Lazada will produce hundreds of results with varying price points. There's bound to be one that matches a price you're comfortable with paying.
But a personalised world map is a unique touch that one Malaysian e-store has added to theirs.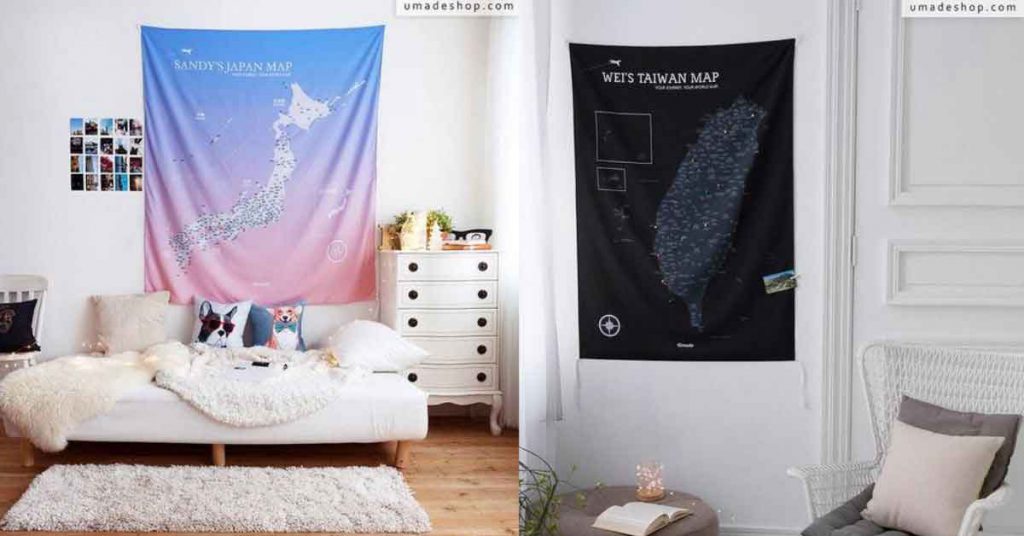 As travelling is a highly personal thing (some prefer the occasional yearly trip to a further destination whilst others prefer spending months backpacking across Southeast Asia), these world maps make for a nice travel accessory to have.
Called the UMap, these world maps by UMade Malaysia allow you to customise it whichever way you like. Some unique map headlines we noticed while browsing the site include "Gary's Footprints" and "To Travel Is To Live" but most would opt to include their name in the world map to make it uniquely theirs.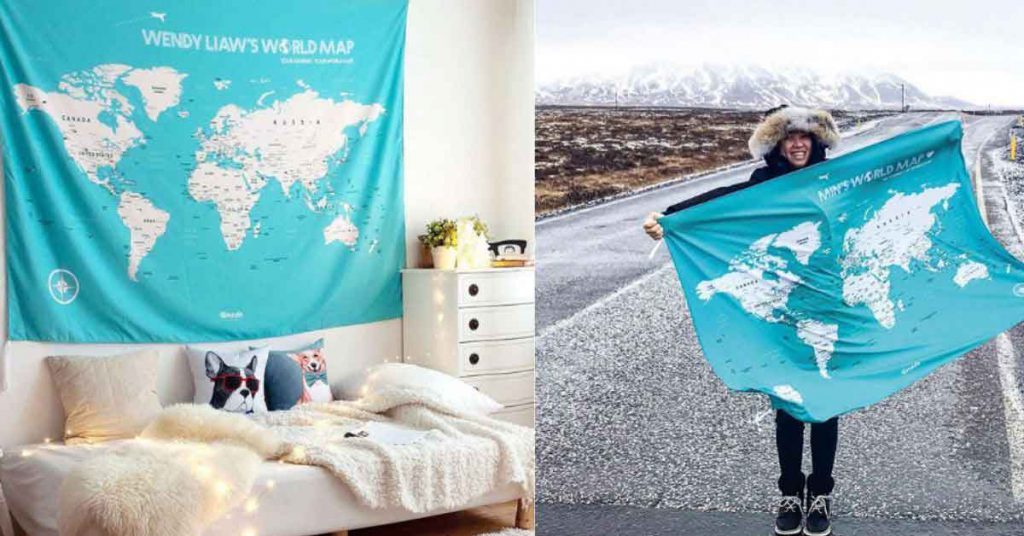 Doubling as a wall decor, these maps are made of a durable fabric quality and that's already a step up from the usual paper maps available for purchase which might crease or tear.
As the map is made of a lightweight material, you won't have to worry about weathering or tearing. You'll get to wash your map and iron it out too.
Highly portable, you can even fold up your UMap and bring it along with you on your travels as a picture prop.
Prices start from RM159 and the map comes in 7 different colours: Baby Blue, Navy Blue, Rose Quartz, Bluish Gray, Space Gray and Lake Green.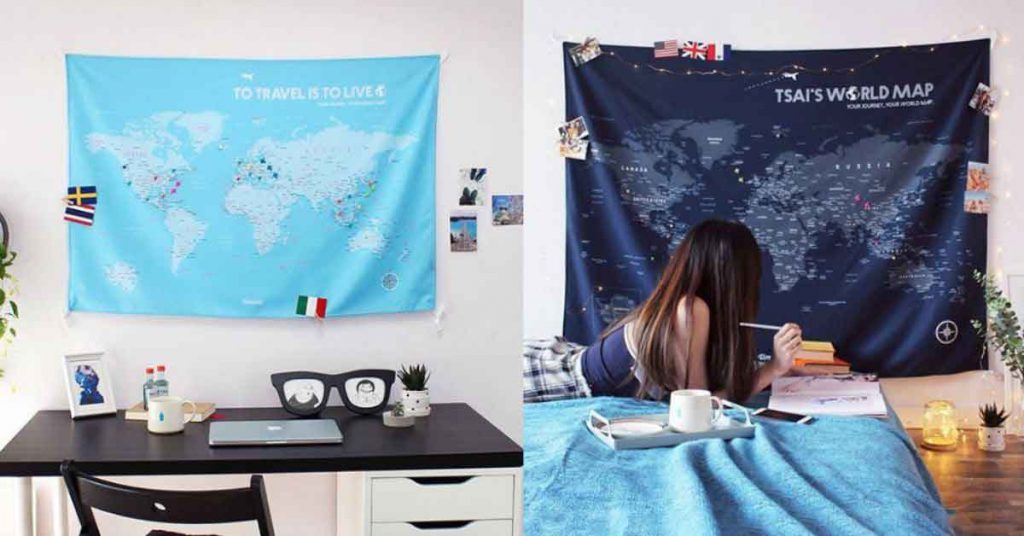 These world maps also come in 3 different sizes: 75cm x 100cm, 112cm x 150cm and 150cm x 200cm. Opt for a smaller map if you're placing it above your study table or perhaps go for a large-sized map if you're planning to cover a feature wall in your living room.
Each UMap comes with 25 different pins so you'll get to mark the countries you've visited. If you're fortunate enough to have seen more than 25 countries, you can purchase separate pins (there are unique ones shaped like airplanes) from the e-store too.
Alternatively, UMade creates country maps for places like Japan, U.S.A. and Taiwan as well as the team understands that some travellers might prefer longer trips to explore the country and its states as a whole.
Besides world and country maps, UMade also sells accessories such as string lighting and tapestries for those who prefer fabric materials for their home decor.
The tapestries in particular are washable home decors that can be easily moved from room to room so you can update different feature walls in your home every now and then.
To browse through UMade's products, click here.
All Image Credit: UMade Malaysia