As we were seated by the bakery, we could see the dishes being prepped from the open kitchen area and naturally, we were salivating.
"I'm hungry already," I told my colleague, Evelyn and she nodded in agreement as the smell of freshly-baked polo buns wafted through the air.
We were at the launch of The Macanese Table, an event by Fat Tea Macanese Food, in partnership with the Macao Government Tourism Office.
Being the only authentic Macanese restaurant in KL, it comes as no surprise that Fat Tea Macanese Food is the chosen spot for the occasion.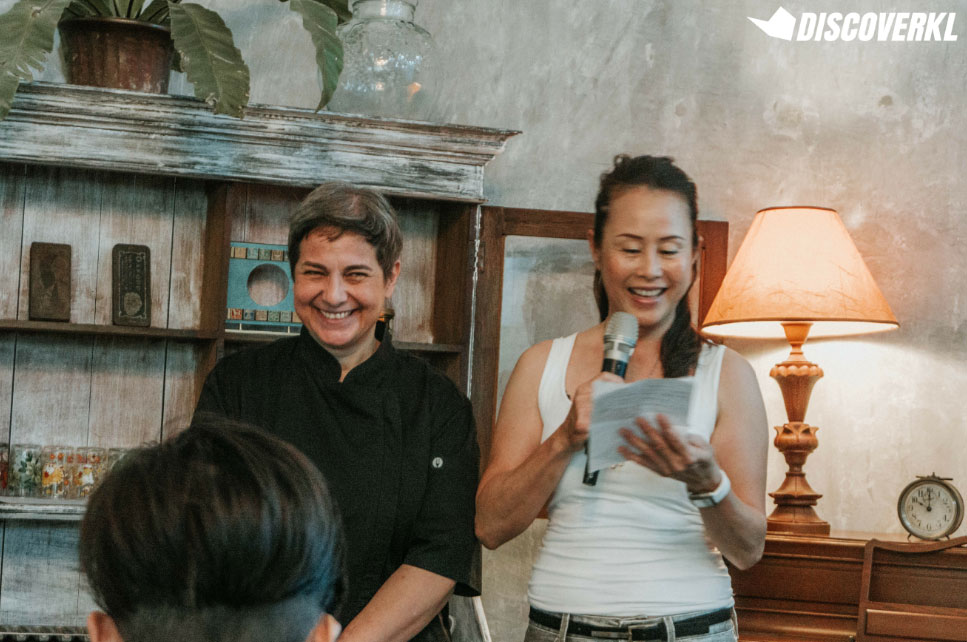 Amidst the waiting, we managed to pull Chef Susana aside to learn about how this homey space came to be.
Despite her European-esque features, Chef Susana noted that she comes from a Macanese lineage. "I'm a true blue Macanese, 7 generations," she shared. "I look a bit more Portuguese because my dad went to study in Portugal and met a 100% pure Portuguese lady," she added.
Being born in Macao, the chef is fluent in Cantonese as well, throwing a few Cantonese words every now and then into the conversation, all while having a slight Australian accent—she ran her own cafe in Sydney for 17 years. She now calls KL home and has done so for the past 8 years.
Having met business partner, June, through a mutual friend, Chef Susana used her background in Macanese food and culture, as well as June's experience of being a restaurateur to form their Macanese restaurant.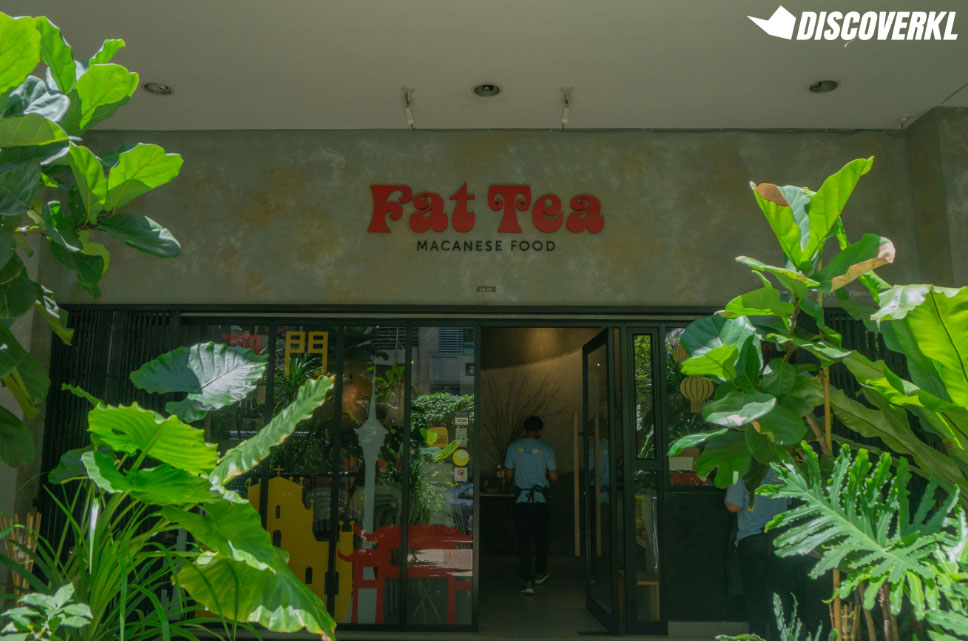 However, despite being nicknamed "chef" at the eatery she works at, Chef Susana made it clear that she's not a qualified chef, just a passionate cook.
"Both my parents are great cooks. My mom was a dessert queen and my dad used to cook every chance he could. We wanted this restaurant to be an authentic take of what I could remember of Macanese food. With my experience with food, running a cafe, cooking at home and helping my parents in the kitchen since little, it just comes natural," Chef Susana shared.
Chef Susana also draws influence for her dishes from her great great grandmother who is from Malacca. "Macanese cuisine has very similar spices as Malaccan cuisine," she said.
Our team managed to sample portioned-sizes of 9 dishes that day.
For the event, dishes were served communal-style, a la '90s cartoon Madeline.
1. Rissole & Nuts Pork Chop Salad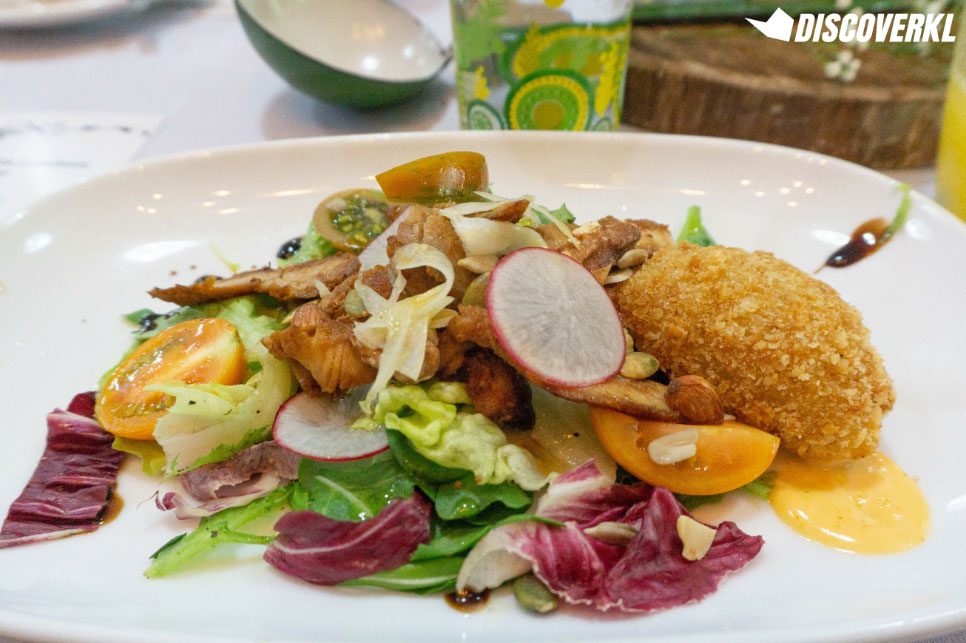 The salad is a refreshing starter and frankly, being a fan of vegetables, I would've consumed every last leaf even if it were just a plate of greens. However, Fat Tea Macanese Food's version is a hearty bed of tomatoes, nuts and pork chop slices. No complaints with this dish and its citrus-y flavours.
2. Polo Pork Belly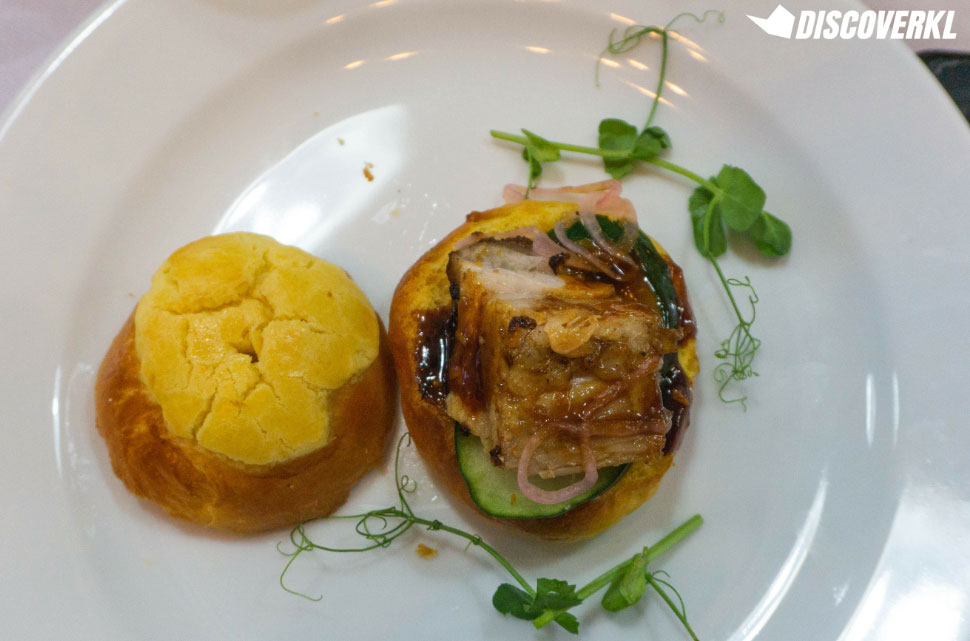 We tucked into the Pork Belly with Polo Bun next. We were told that the delicious sweet-savoury crumbly texture is actually made from pineapple and this dish is popular in Hong Kong and Macao.
Coupled with the marshmallow texture of the fatty pork belly, it was an extremely indulgent dish and don't let the size fool you because this is one filling dish.
3. Char Siew Bun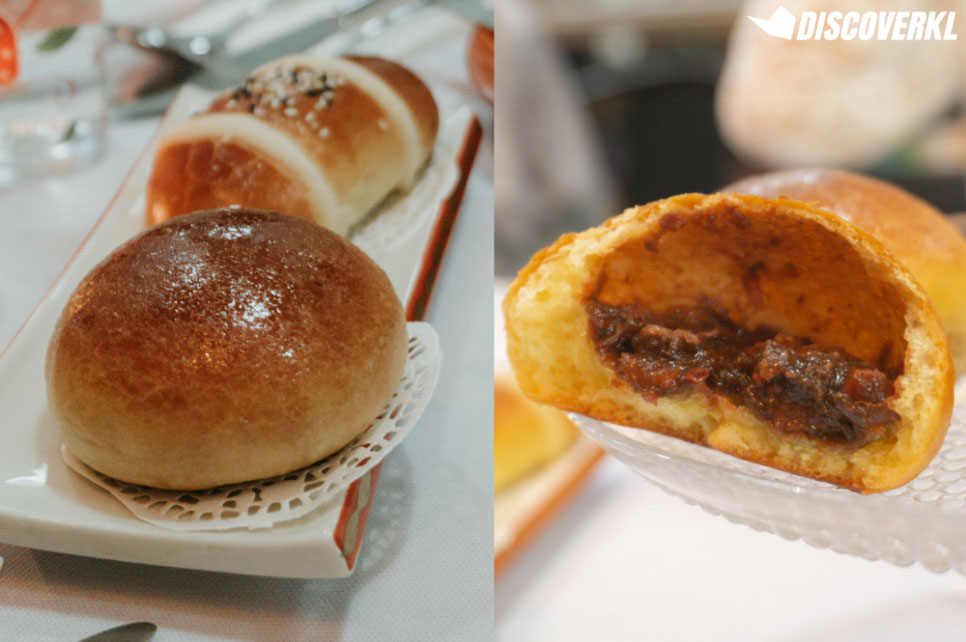 We had buns next. The Char Siew Bun, like its name suggests, is a bun filled with char siew meat. The sticky bun has a light exterior which isn't too floury. In fact, the size is mostly due to the airiness of the bun (photo for reference) Also, the ratio of bun to char siew meat is fair.
4. Mini Cocktail Bun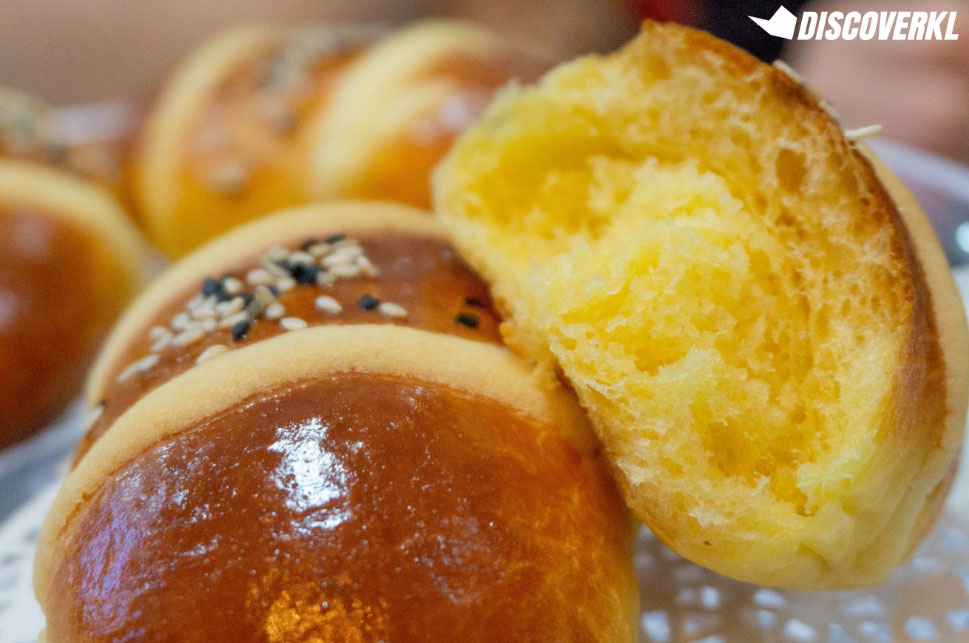 The Mini Cocktail Bun frankly does not look like much so I was pleasantly surprised by its slightly flaky exterior that is buttery and absolutely divine. It also has a nice shredded coconut filling.
5. Portuguese Meat Loaf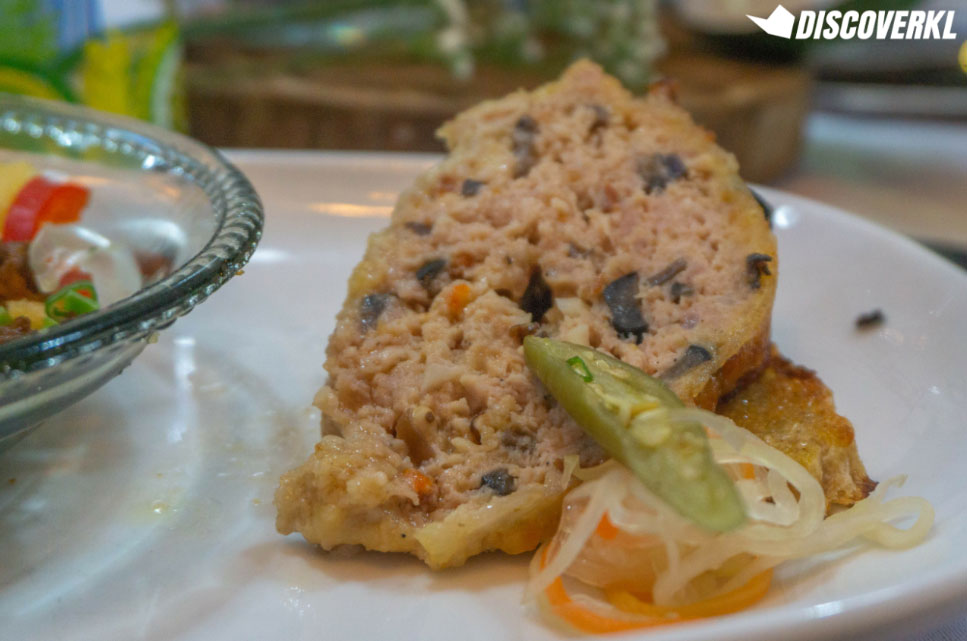 Fat Tea Macanese Food's version of the Portuguese Meat Loaf is an extremely rich dish and is filled with pine nuts. It is served with a side of pickled radish that Evelyn and I found to be a little too spicy for our liking. The culprit could very well be the green chili it is served with, so proceed with caution.
6. Minchi Rice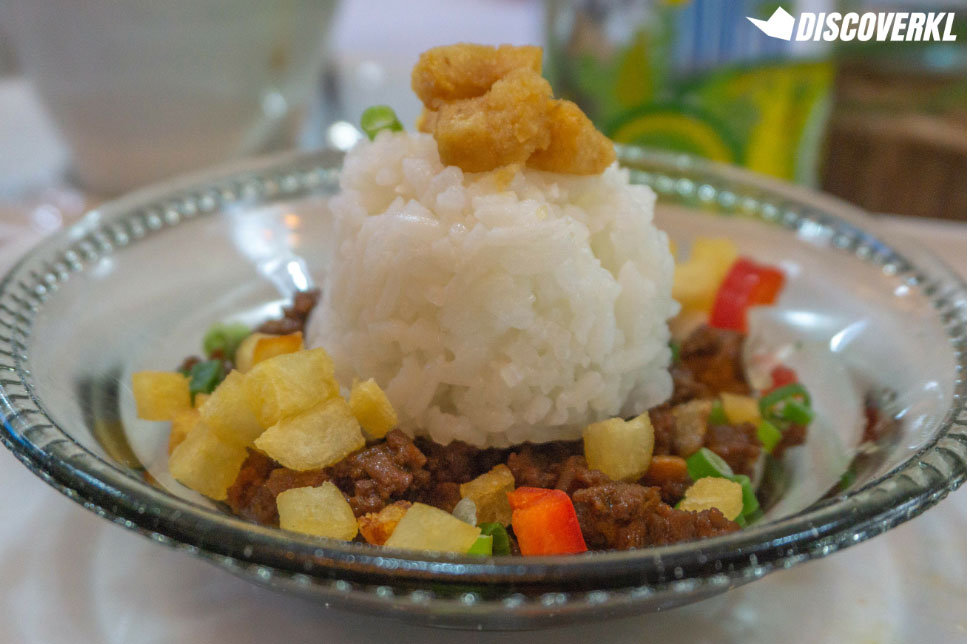 Chef Susana noted that the Minchi Rice is a Macanese comfort dish, much like how the Nasi Lemak is a comfort dish for most Malaysians. However, this dish did not leave a lasting impression on us. We did enjoy the pork lard it is served with though.
"Everywhere you go, you have to adapt to the local taste and ingredients. In Macao, it's unheard of to serve it with pork lard. Malaysians love it though, so that's how we made it more local. It's just little things to adapt to the local palate," Chef Susana said.
7. Piri Piri Chicken, Portuguese Rib With Rocket Salad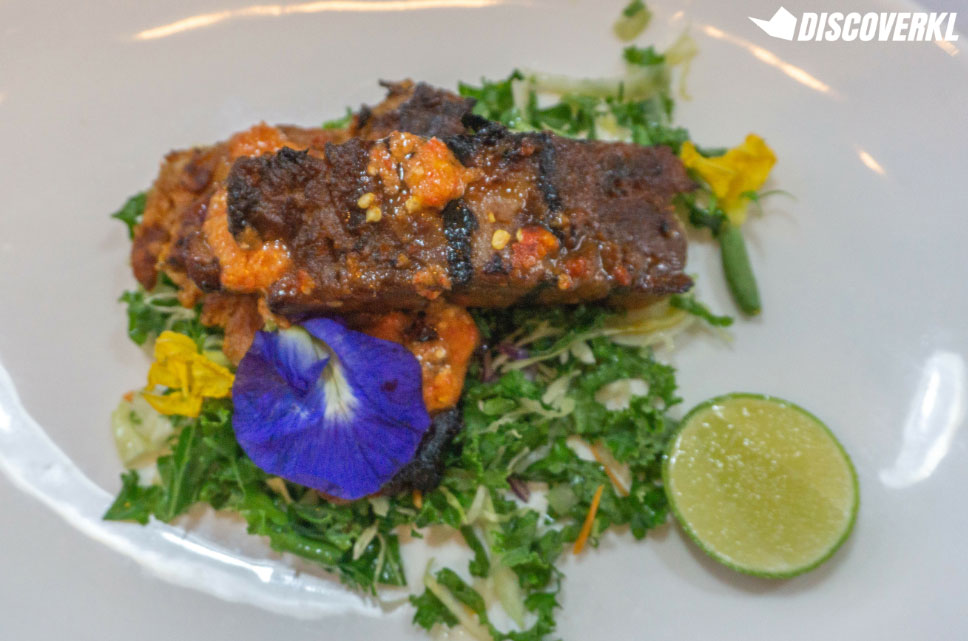 We were served with a Piri Piri Chicken, Portuguese Rib with Rocket Salad dish next. Though the meat was tender and the rocket salad was fresh (albeit being slightly spicy), the dish was frankly not one of Fat Tea Macanese Food's best. As flavourful as the dish is, it fell flat in comparison to the rest that we had.
8. Portuguese Tart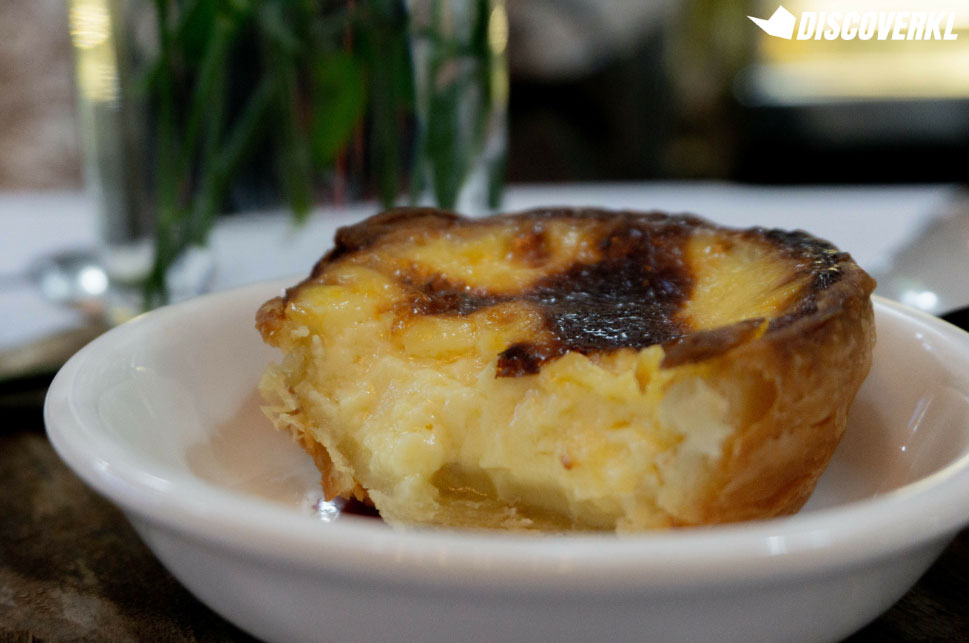 Desserts were served next and this time, they hit a high note for us. The Portuguese Tart had a nice flaky base and the filling had a strong citrus taste (courtesy of an orange and lemon zest).
"June, who is also the art director for Fat Tea Macanese Food, came up with the recipe for the egg tart and the baos you had today. I'm the cook, she's the baker," Chef Susana noted.
9. Serradura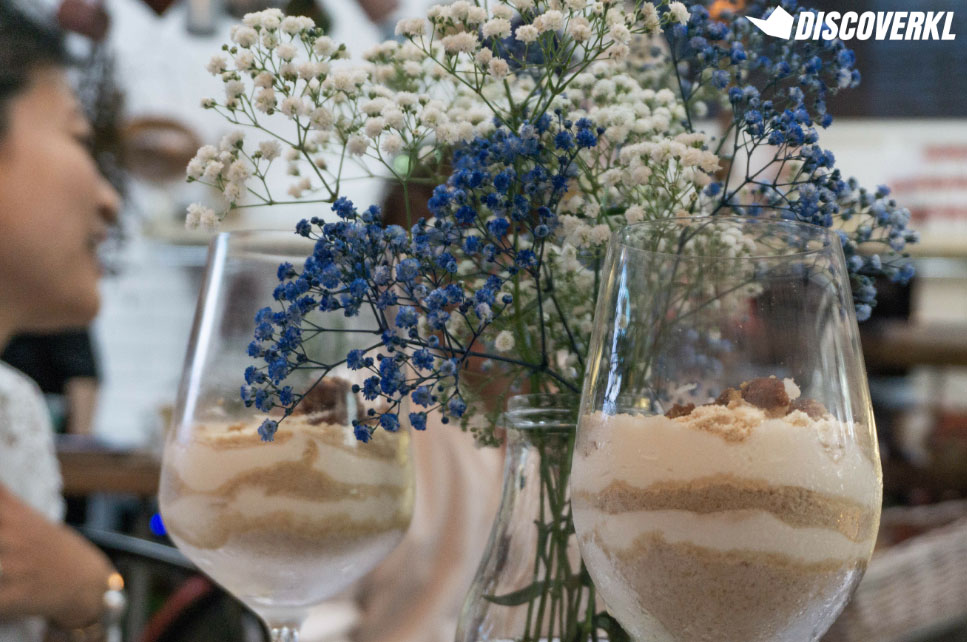 We ended The Macanese Table experience with a Serradura. This is a must for all Macanese food lovers. It has a creamy texture reminiscent of mousse. We also loved the sawdust texture of the dish and the added caramelised nuts on the top. Served in a wine glass, the Serradura is all kinds of classy.
From June 4th-28th (Tuesdays-Fridays, dinners only), guests at Fat Tea Macanese Food can enjoy some of these dishes for a set price of RM42++. Dishes included are:
Fat Tea's Macao Pork Chop Slider
Minchi Rice
Serradura
Coffee and Macao Nai Cha (which we unfortunately did not have the chance to sample)
There will also be a weekly lucky draw on June 12, 19 and 28 that will allow guests to stand a chance to win a trip to Macao, through a lucky draw.
Fat Tea Macanese Food
Hours: Tuesdays-Sundays: 11am-3pm, 5.30pm-10pm
Address: LG05, Emerald Plaza North, Jalan PJU 8/3A, Damansara Perdana, Petaling Jaya
Website: Fat Tea Macanese Food
Tel: 03-7733 1868