"You want some more?" Low Chin Kuan, the co-founder of Namelaka Patisserie asked, amused, when he noticed how my colleague John was scraping up the very last bits of dessert from his plate.
It's not uncommon for Chin Kuan to watch his guests enjoying his desserts thoroughly so much so that they even want to immortalise them forever on IG.
Sometimes, they take up to 30 minutes just to snap the perfect picture.  
Such is the appeal of Namelaka, which currently serves up realistic-looking fruit desserts which are prepared fresh daily.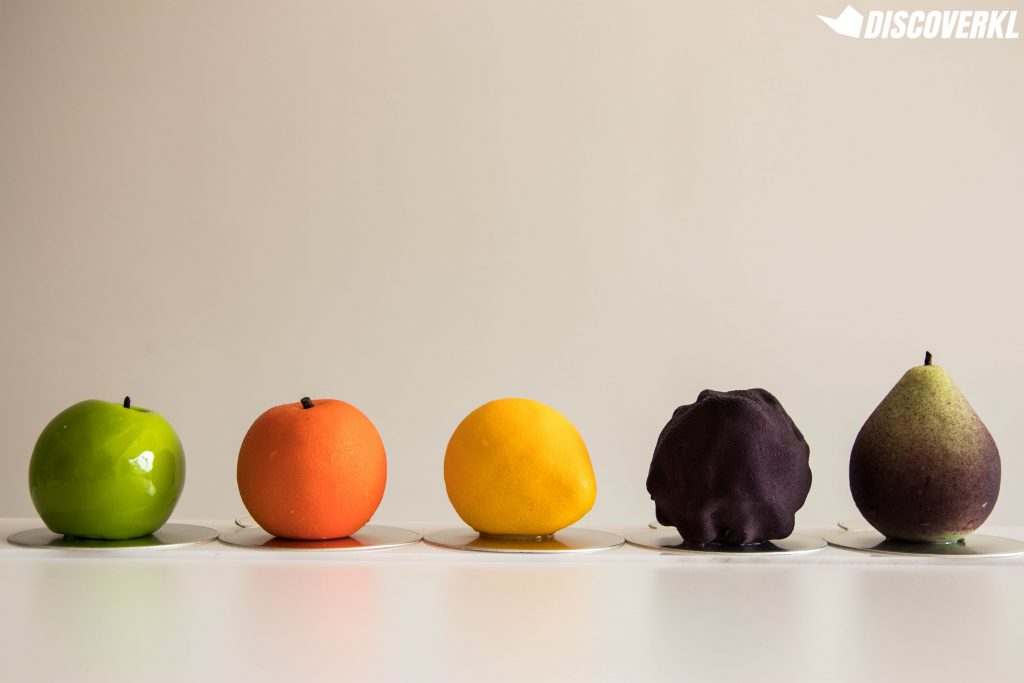 Chin Kuan learnt his technical skills from French chef Cédric Grolet during a 5-day masterclass in Bangkok.   
After completing the masterclass, Chin Kuan who owns his own IT company, spent time perfecting his skills.
He knew that he did not want to pursue traditional cakes because he personally does not enjoy them and it's a saturated market.  
"Desserts do not have to be square, round or rectangular. It doesn't have to be a fixed shape," Chin Kuan shared and that's why the desserts you find at Namelaka are anything but cookie-cutter cakes.  
Apple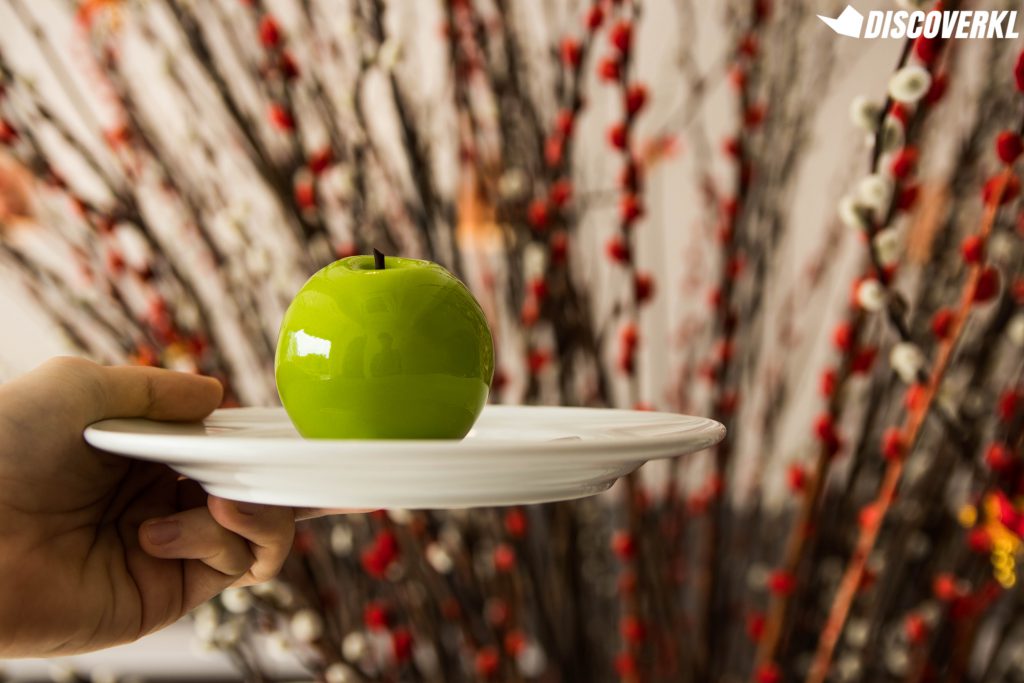 The green apple has a perfect glossy finish that reflects the light. Slicing open, a river of apple chunks and cream comes flowing through.  
It has a slight tartness upon first bite but as you progress, you'll find the natural sweetness from the apple bits coming through.
Chin Kuan noted how he did not want his desserts to be sickly sweet. "If we just add a lot of sugar into the desserts, the sugar will overtake the flavours," he said.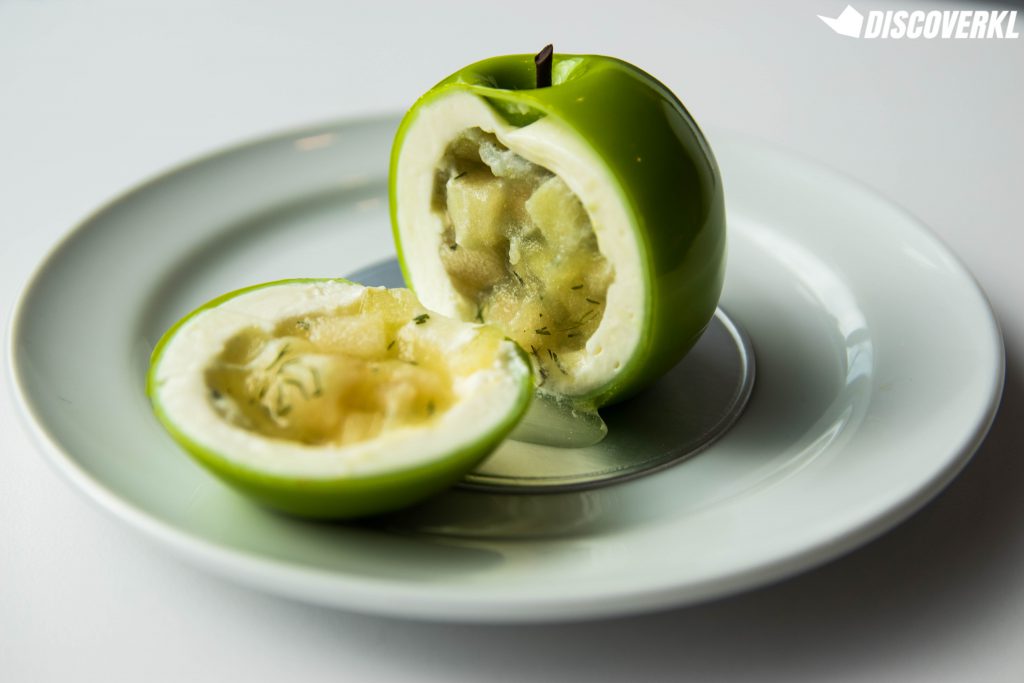 "We want you to taste the original taste. If we serve you a lemon dessert, we want you to be able to taste the lemon, not something that's sweet," he continued.
Try this if you enjoy slight tartness in your dessert experience. The crunch factor from the apple is a plus.
Passionfruit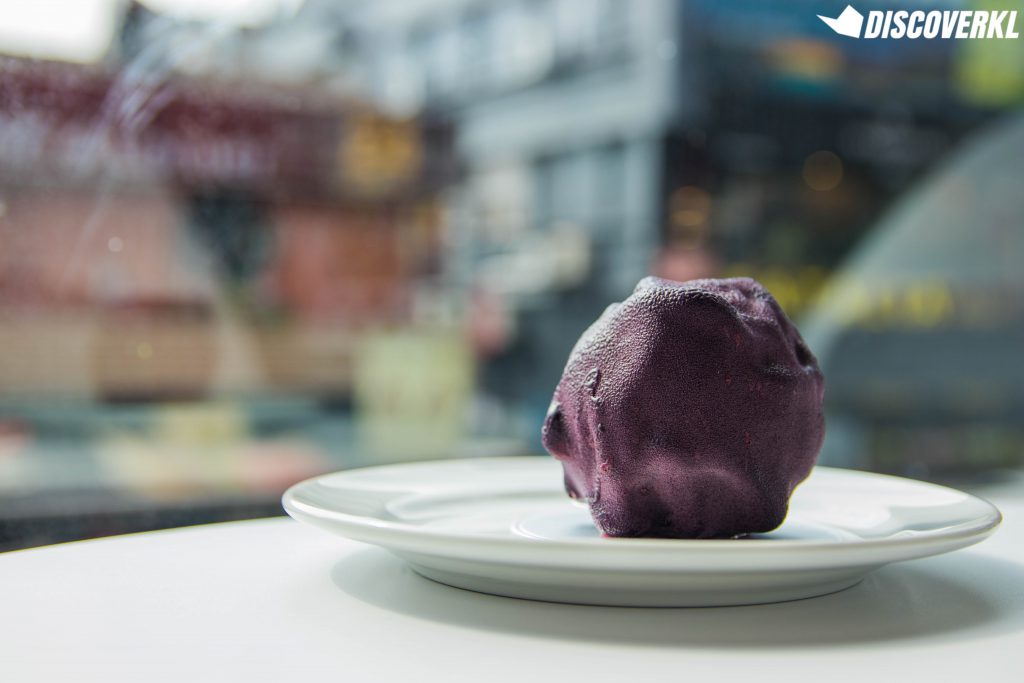 The passionfruit served at Namelaka mimics an actual passionfruit which is already ripe, hence its wrinkled skin.
Now this one's definitely full-on tartness. If you're one for tangy desserts, this will hit the spot.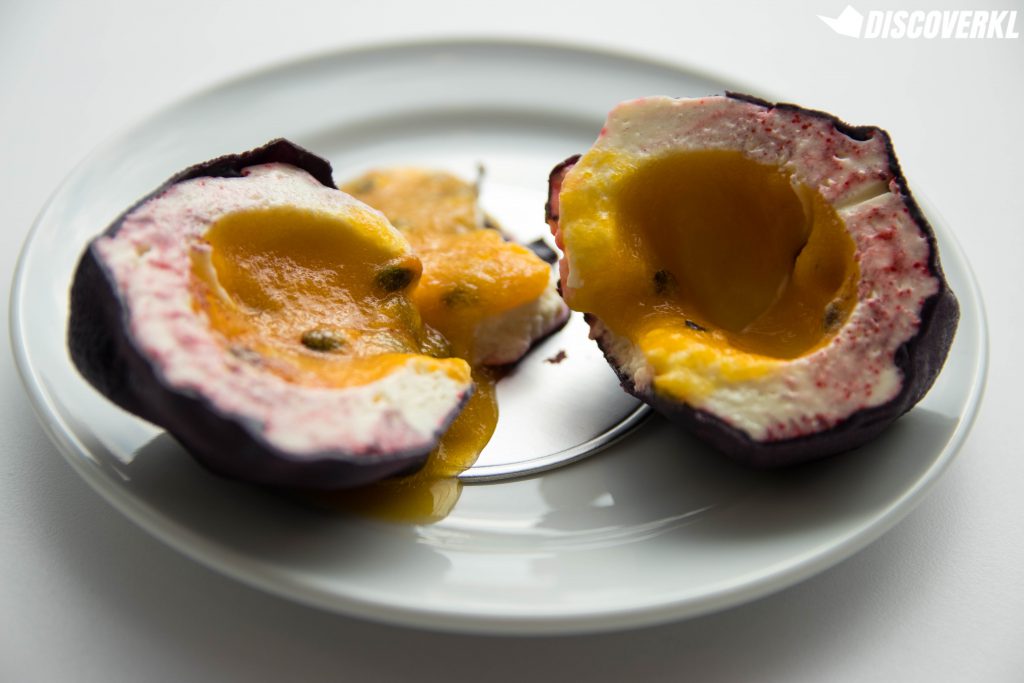 It has actual passionfruit seeds within the dessert and biting into them, we enjoyed pleasant bursts of tanginess.
Fun fact: During the first few weeks of Namelaka's business, Chin Kuan made an observation of how most of his female customers went for the tangy desserts at Namelaka Patisserie like the lemon and passionfruit while men preferred the sweeter treats like the apple, pear and mandarin orange.
Pear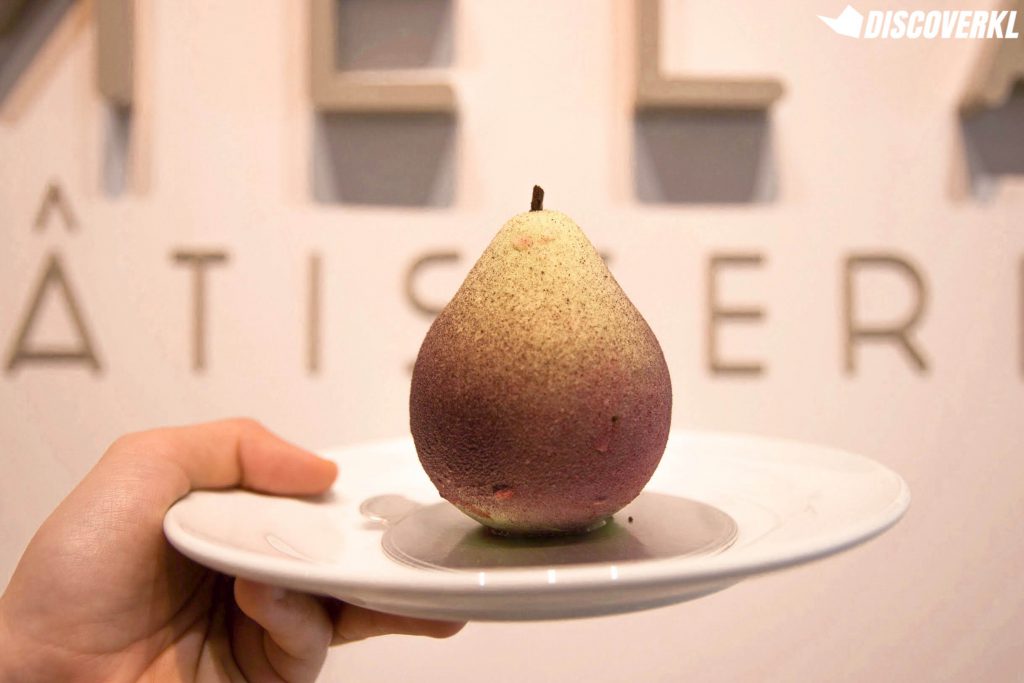 The pear is a 3-step process in the making. It's first dipped into green chocolate, then it's spray gunned with a line of yellow, and finally, a line of purple-red. This is done in order to mimic a semi-ripe pear which has a purplish shade.
It's a meticulous process that Chin Kuan and his team takes pride in.
"We could purchase a mould to create these fruit desserts but no, we insist that everything should be hand-crafted," he said.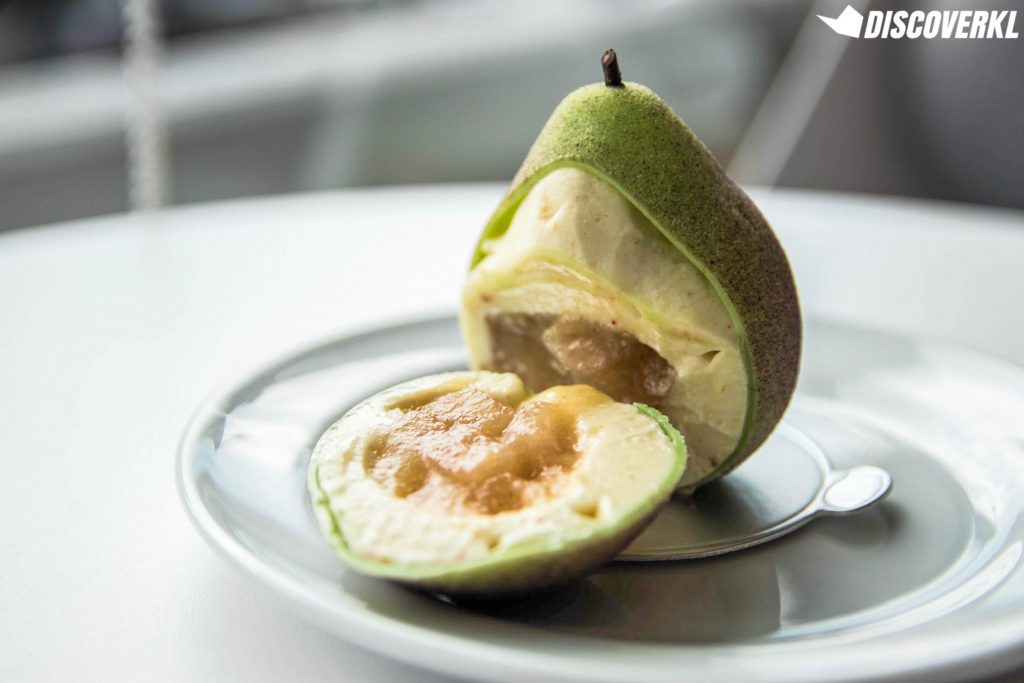 To him, the dessert experience is sacred and to be fair, it's not something that most Malaysians would enjoy every single day.
"We want you to notice the little details and we put in a lot of effort for that."
The resulting pear is a creamy, effortless texture commonly associated with a ripe pear.
Go for this if you've got a sweet tooth. This is personally, what we found to be sweetest dessert at Namelaka.  
Mandarin Orange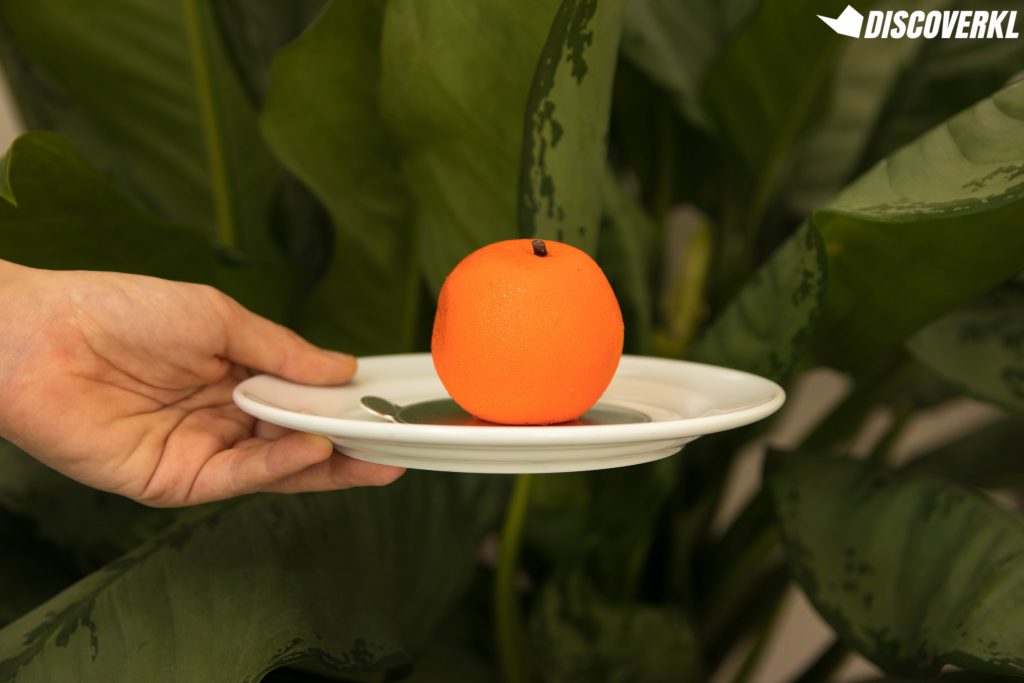 While we were at Namelaka Patisserie, we managed to try one of their CNY additions: the Mandarin Orange.
Chin Kuan shared that during the R&D process for this dessert, he purchased all of the Mandarin Oranges from the market.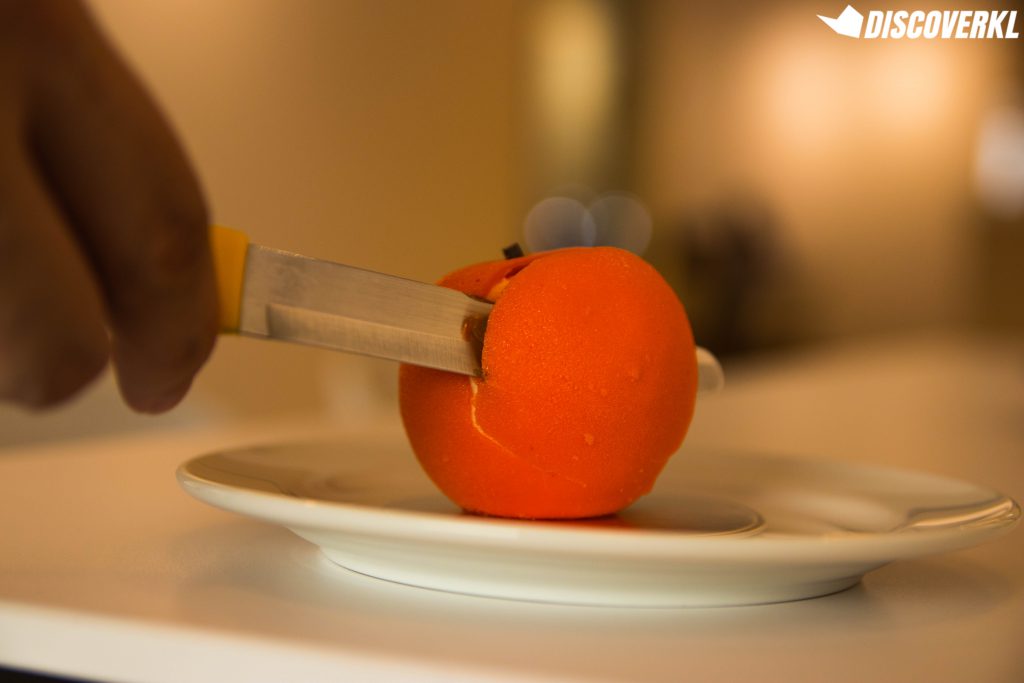 Such was his dedication.
He finally settled for a sweet, citrus-sy mandarin orange which has a slight peppery aftertaste.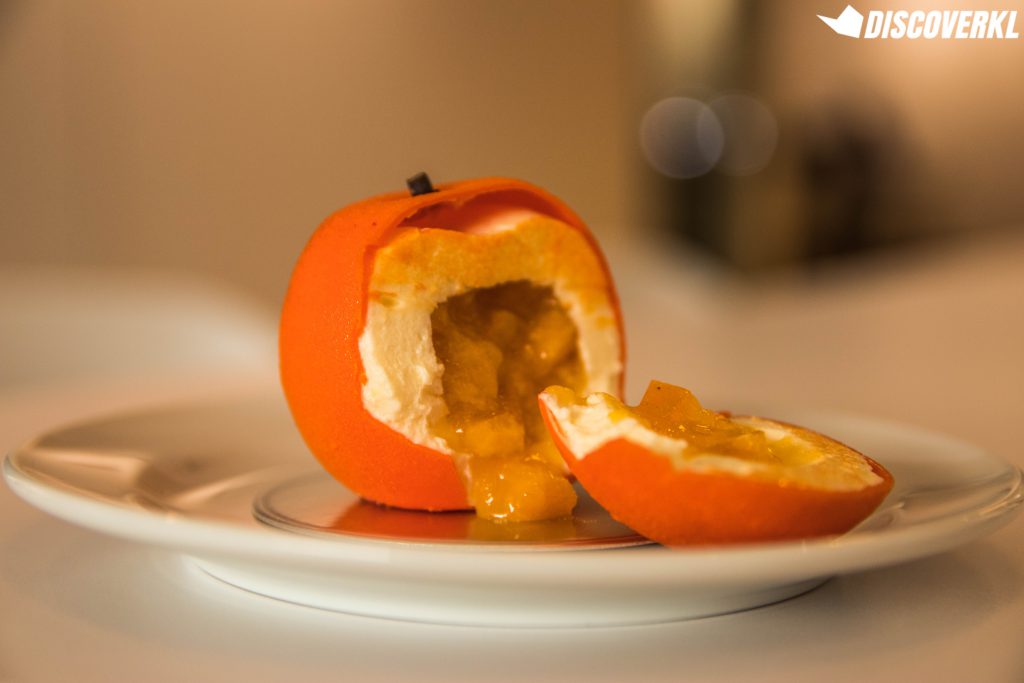 As all of the fruit desserts at Namaleka are infused with herbs or spices, a pinch of Szechuan pepper is added into the Mandarin Orange, giving this a nice peppery kick that you'll taste with certain types of Mandarin Oranges.
It's a shame that this was only available during CNY as it would be a nice addition to the menu. 
Lemon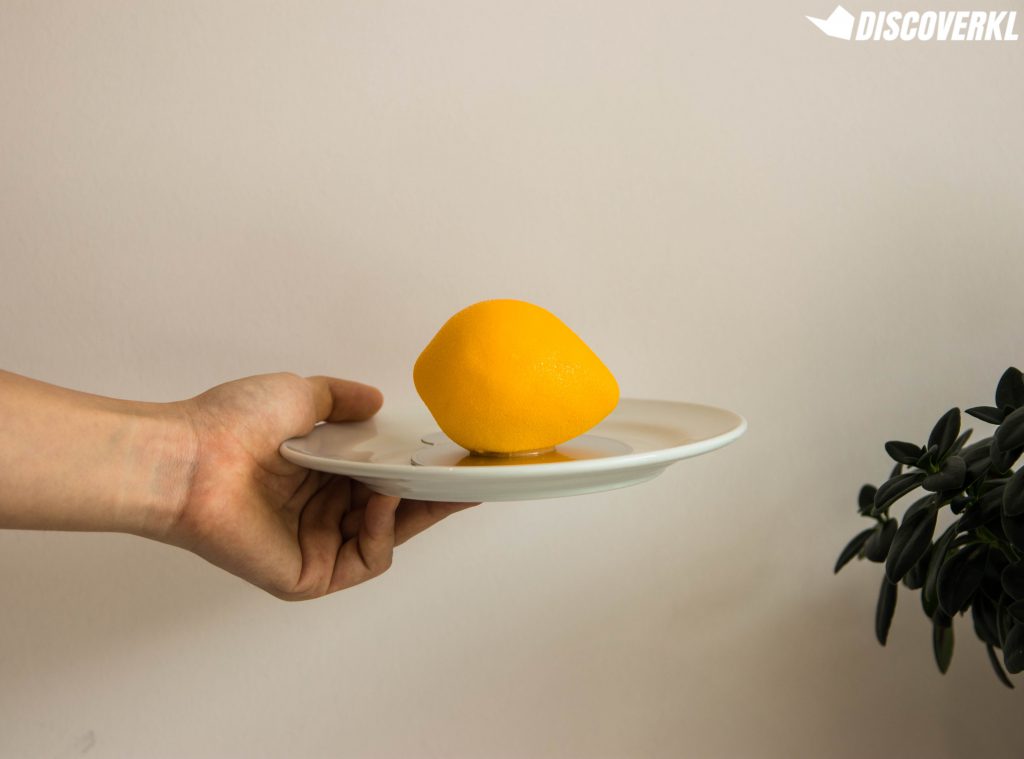 If there's one dessert to try at Namelaka, might we suggest the lemon.
This seemingly simple dessert takes the team an average of 2 days to create.
South African lemons are used and they are hand squeezed one by one.
On the first day, the lemon is poached for 8 hours to remove its bitterness and to render it soft. Lemon segments are removed and the juice is used to make agar agar. The agar agar is then blended to create a gel.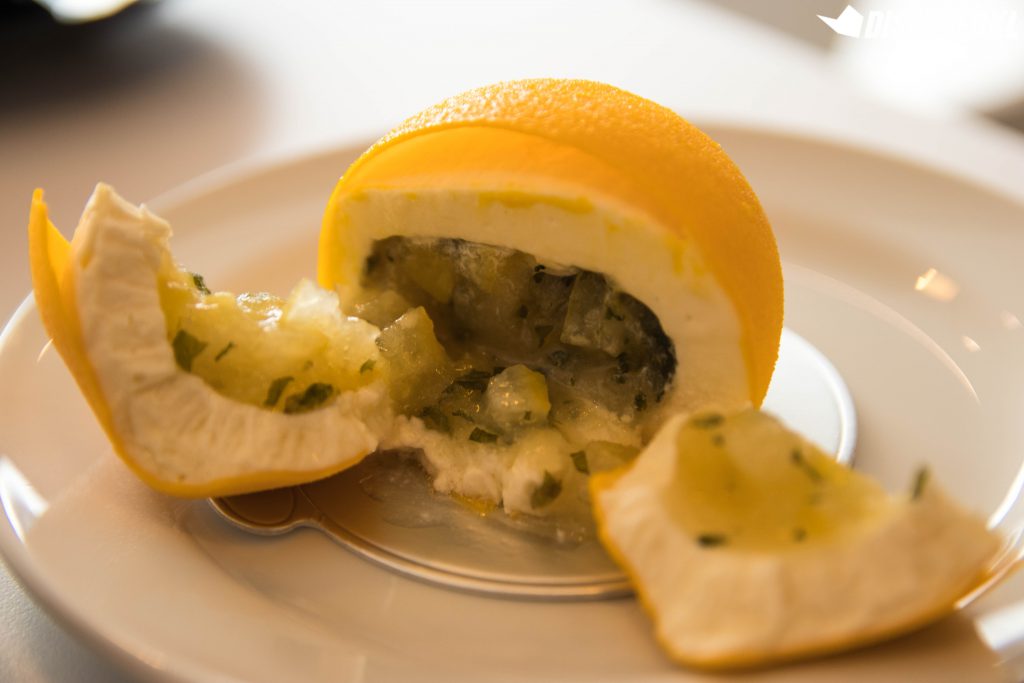 As for the skin, it took Chin Kuan more than a month to master the technique.  
"Chocolate is placed in a spray gun to create this texture, it's quite a new concept in Malaysia," he said.
The resulting dessert is an extremely tart one that I personally enjoyed, but it's definitely not for everyone. It tastes just as an actual lemon should.
What's Next For Namelaka?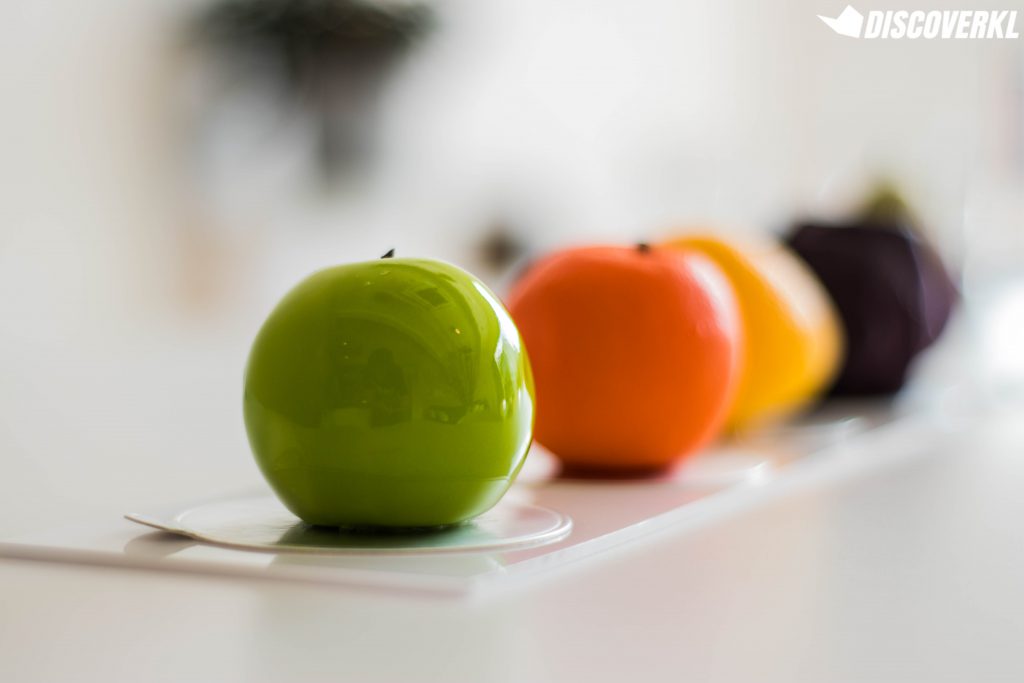 An upcoming series we can look forward to with Namelaka Patisserie is their nut series.
And after that, a local fruits series with the likes of cempedak, banana and perhaps even mangosteen (because Chin Kuan has yet to try any good mangosteen desserts).
But one thing's for sure: namelaka will be at the core of it all.
"People always ask if I'm from Malacca," Chin Kuan laughed. But the patisserie is actually named after the namelaka technique which is a method used to create the cream in the dessert. Invented by a chocolate company, it comprises of white chocolate, cream and fish gelatin.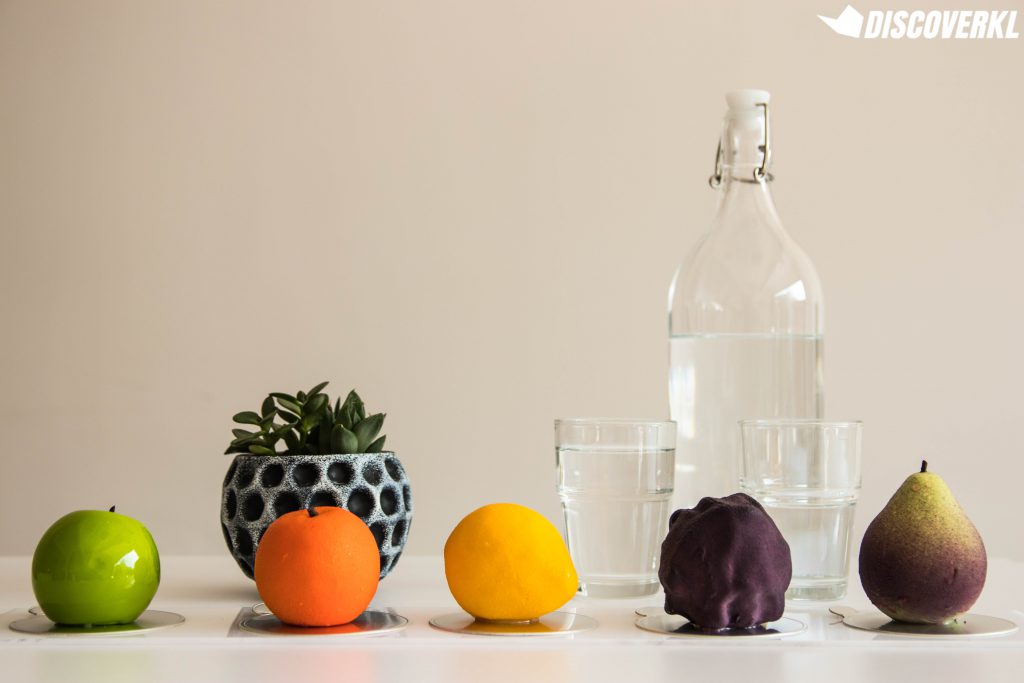 As of now, Namelaka Patisserie uses an average of 350 fruits per week which to him, is still a slim figure as ideally, their main goal would be to serve 8-10 desserts daily and have a change of menu every day.
As Chin Kuan puts it, cafes should be constantly evolving. "A dessert bar shouldn't serve you the same piece of cake for a year."
And by the sound of it, Namelaka is set for just that. 
Namelaka
Hours: Sundays-Tuesdays, Thursdays: 11.30am-8pm, Fridays-Saturdays: 11.30am-10pm, (Closed on Wednesdays).
Address: No 34-1, Jalan Telawi 2, Bangsar Baru, Kuala Lumpur
Website: Namelaka
Tel: 03-2201 3241