For a restaurant to garner and maintain a 4.9/5 star rating, it had better be damn good.
Recently, we chanced upon the Facebook page of S.M.S. Steamboat, a Sri Petaling steamboat restaurant.
And lo and behold, it's got the highly sought after 4.9 star rating.
To put this into perspective, we Googled the top 3 best restaurants in KL and they each have a rating of anywhere between 3.9-4.2 stars.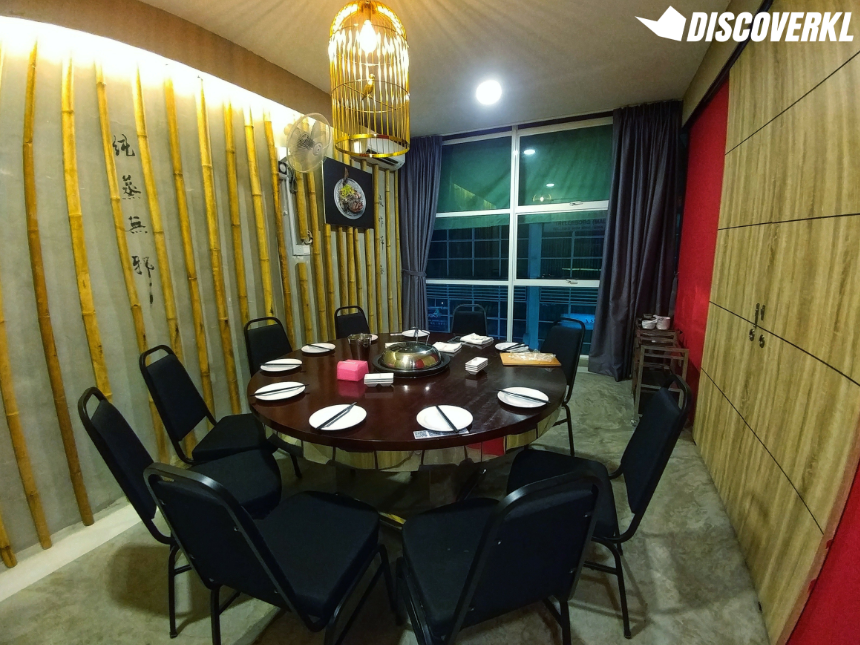 It would be understandable if the Sri Petaling restaurant had just a handful of reviews but it has a whopping 500+ glowing reviews in total across the years.
I did a little digging and after scouring through the written reviews, 3 things became apparent to me.
S.M.S. Steamboat Restaurant (which stands for Steam Master Steamboat) is well-loved for its:
1. Top notch service

2. Healthy meals made with fresh ingredients

3. Comfortable ambiance
Even before we begun enjoying our meal, we noticed how the staff members took the time to meticulously arrange the ingredients.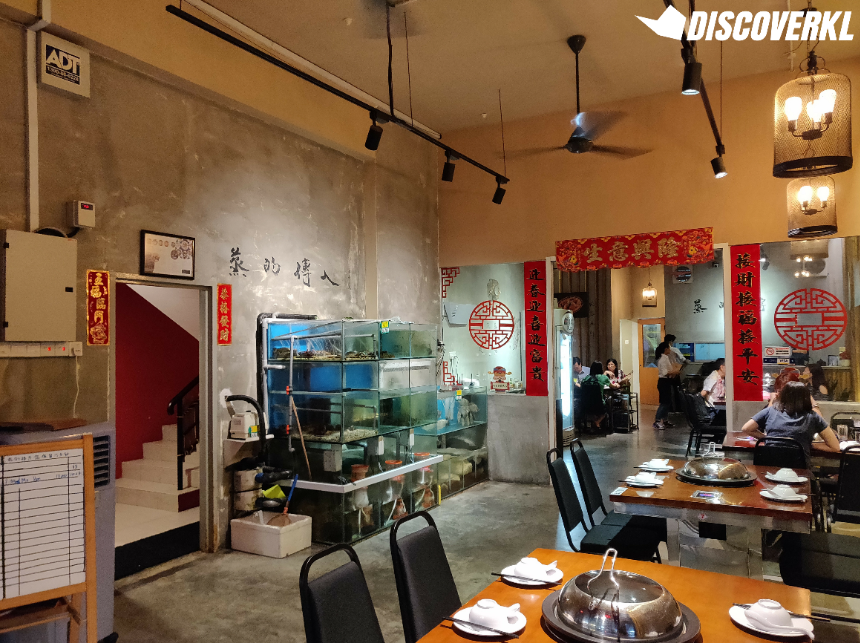 This is definitely not common practice in a steamboat restaurant where presentation takes a backseat and all ingredients are dumped into a large pot sitting above an induction cooker.
On top of that, you need not even lift a finger when you're here.
The attentive staff members made it possible for us to just sit back and watch as they prepped our meal for us.
Unlike a regular steamboat meal where ingredients are dipped into a steaming hot broth, they are first placed on a steamer sheet and lowered into a high pressure cooker.
This concept originated from China and is particularly popular in the Guangdong area.
Zian of S.M.S. Steamboat shared that they are the first to bring this concept into local shores.
Our team went with the 12-set meal (priced at RM318), which comes with live mud crab, shell scallops, bamboo clams, live jade perch slices, live prawns, live clams, abalone slices, Bentong taufu poks, a mixed vegetable platter, scallop porridge, seafood tofu and crab meatballs.
Note: We also tried several other dishes which are not inclusive of the 12-set meal by S.M.S. 
Rice is first steamed in the high pressure cooker with some green vegetables and pumpkin and it honestly does not look like much. Nothing appealing there, or so we thought. But more on that later.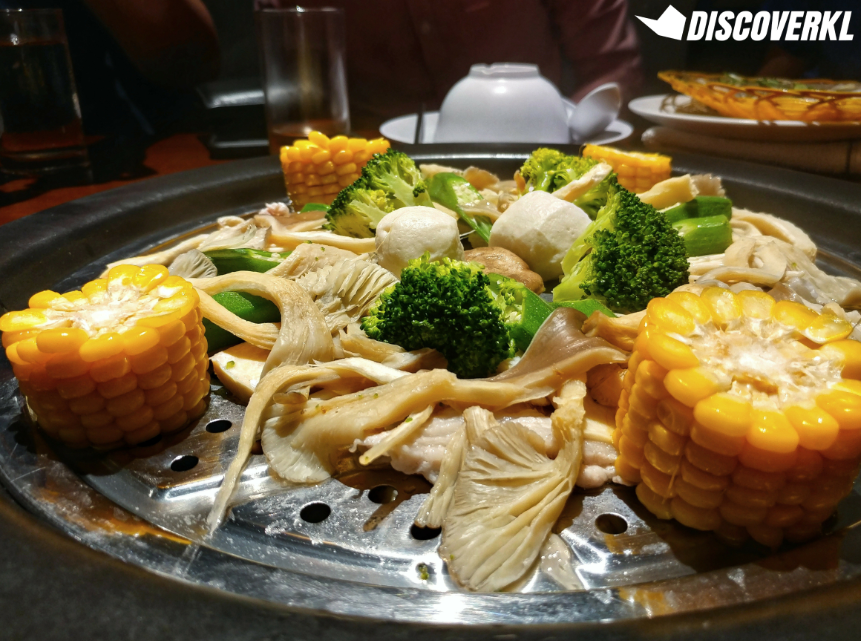 A steamer sheet is then placed above the cooker. And on the metal platter sits an array of heartier vegetables like corn, broccoli and mushrooms. As the vegetables were cooking away, we smilingly basked in the sweet smelling aroma of nostalgia. It's like walking into the kitchen on a lazy Saturday afternoon while Mom cooks some vegetable (sans seasonings) for lunch. Thankfully the wait wasn't long. Within minutes, we had nice juicy vegetables to feast on.
Zian noted that all produce (vegetables included) are replenished daily and that's the secret to the freshness that's frequently raved about in the review section of S.M.S.' Facebook page.
Next up, we had the Bentong taufu pok and chicken (kampong chicken is used). The taufu poks were sponge-like and paired well with the juicy kampong chicken. It has a delightful herby flavour and feels very wholesome. The taufu poks also absorbed the flavours oozing out from the chicken.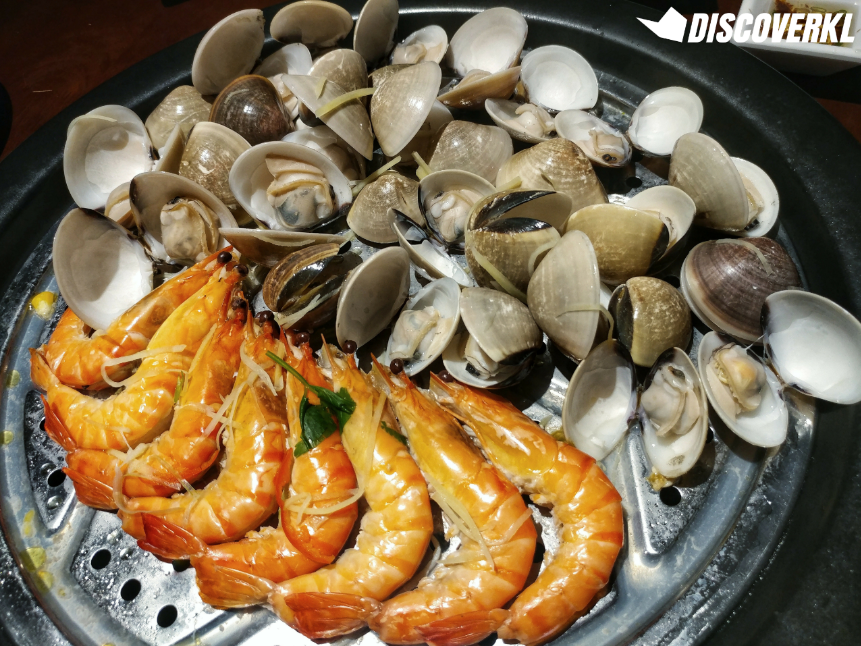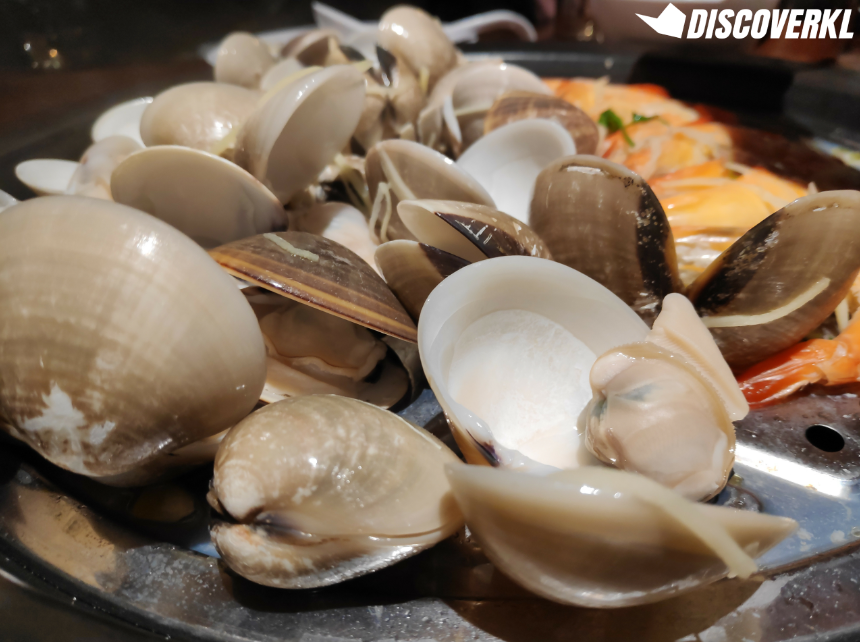 It was a flurry of seafood dishes after. Prawns, clams, crab and fish to be exact. And for each, the freshness is unmatched. Each had a tofu-soft flesh that was effortless and our only complaint was perhaps not having enough of it. The next time we're here, seafood is a must-order!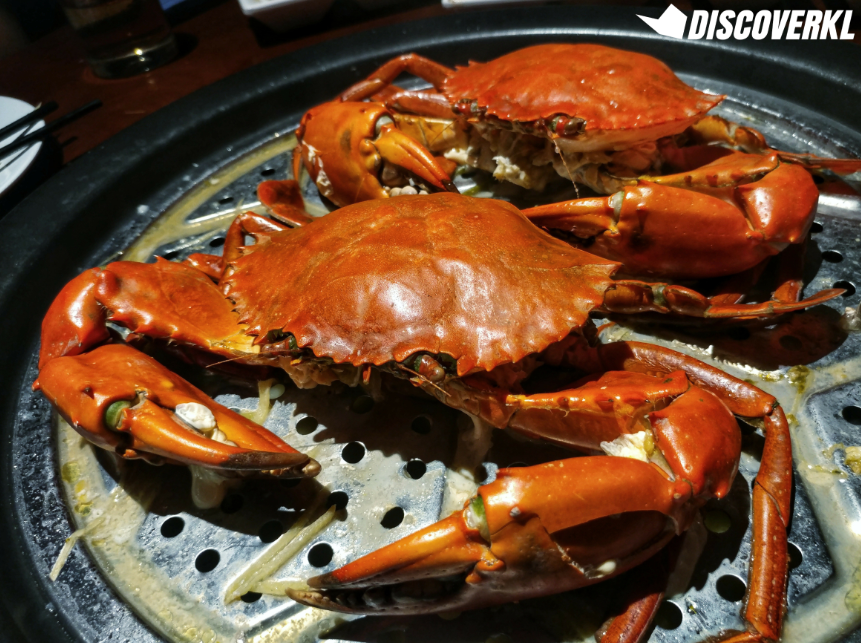 Where we experimented with S.M.S.' homemade sauces in the earlier dishes (perhaps an ingrained habit where a sauceless meal is a crime – boss, tambah cili hijau), we completely did away with it for the seafood dishes.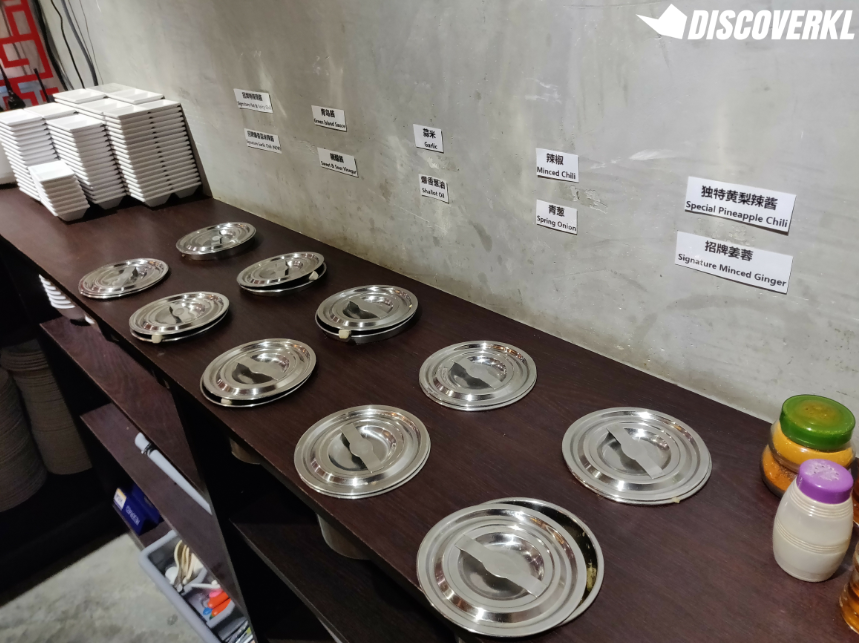 Tip: If you prefer herby flavours or a spicy kick with your seafood, go ahead and dip it into any one of SMS' homemade dressings of pineapple chilli, ginger paste and more.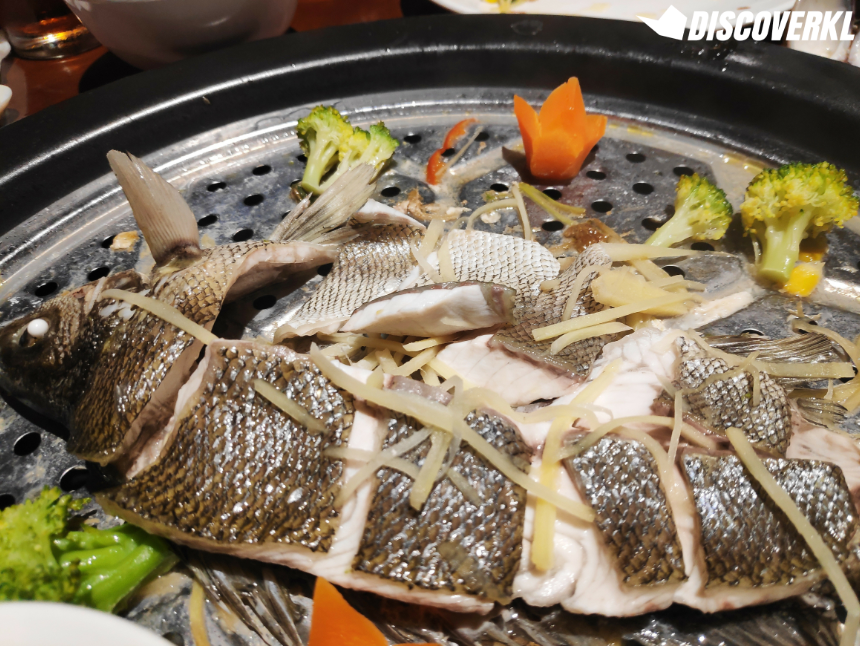 Finally, we come to the end of our meal.
The uncooked rice we saw earlier has now been thoroughly cooked and bathed in the "juices" of the vegetables, proteins and fragrant spices and herbs like spring onions and ginger.
The secret here is the steamer sheet.
When the ingredients were steaming away, its flavours gradually seep through the tiny holes on the steamer sheet and into the large pot beneath, containing the rice, pumpkin and green vegetables.
Over time, the rice soaks up all these delicious flavours and it becomes a flavour-packed porridge that you honestly will not find elsewhere.
I personally loathe porridge and am a firm believer of how it's for the sick, but I actually found S.M.S.' porridge to be palatable.
My colleagues, on the other hand, who enjoy porridge, raved about the simple yet highly nutritious dish and spoke of how it summed up the experience at S.M.S. nicely.
I can definitely see the appeal of it. Warm and hearty, it's like a bow tying the ends nicely to a perfect evening.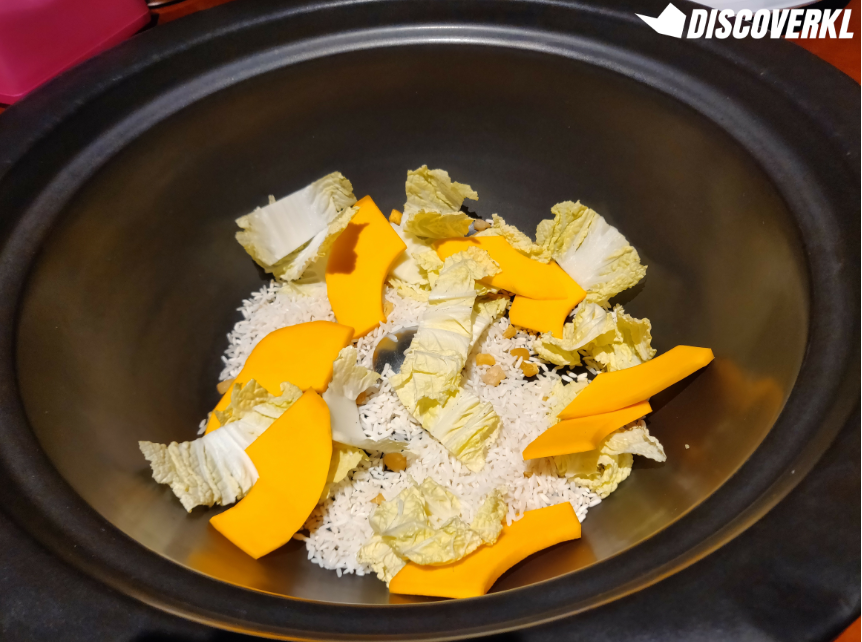 And it's cool how each individual's porridge experience will differ depending on the dishes they order. Order more vegetables and you'll have a very light-tasting porridge. More meat and you'll have a savoury, hearty porridge. It's almost like your very own personalised porridge experience.
Now that's something you won't get at any other steamboat restaurant.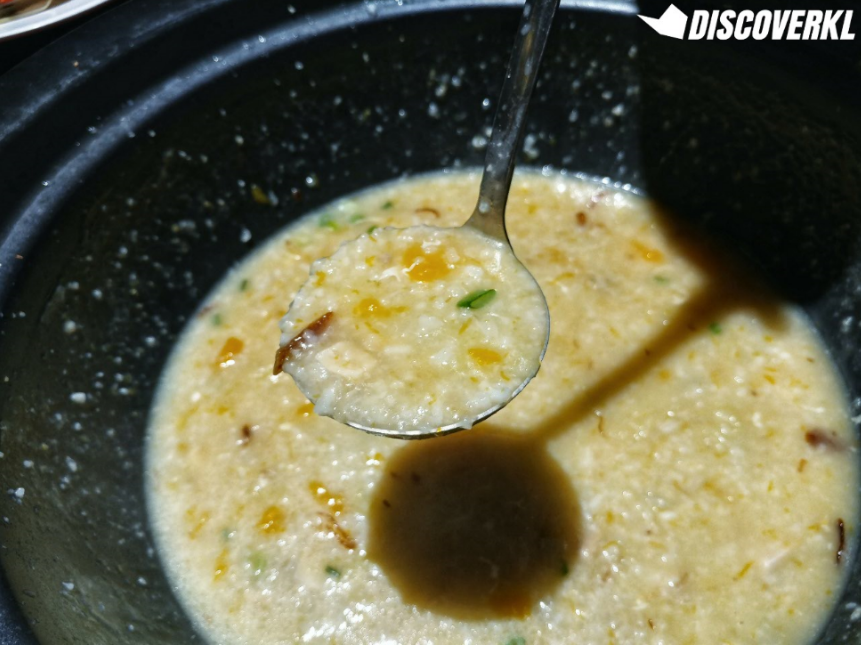 S.M.S. Steamboat stood out for us because, in an area packed with a plethora of other steamboat options, it manages to remain a favourite.
The team is planning to expand with another outlet sometime in August but the destination has yet to be determined.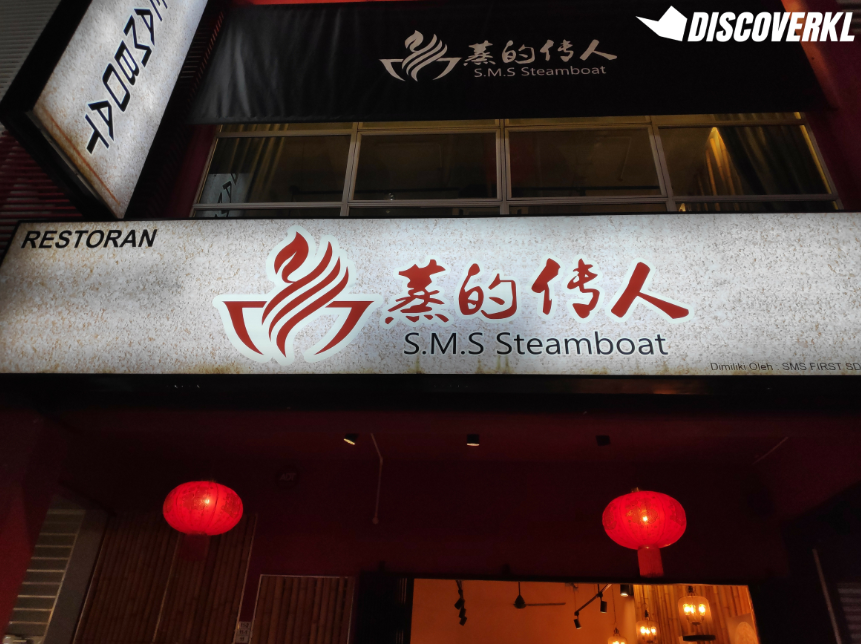 The only challenge then would be to see if they are able to maintain this level of service at their future outlet(s).
Humans are generally particular and picky when it comes to the subject of food—and rightfully so.
Dusty floors, slow service and less than amazing dishes can easily knock points off a high 4 rating.
So kudos to the S.M.S. steamboat team for maintaining this near perfect score of 5—Asian parents be proud.

S.M.S. Steamboat Restaurant
Hours: Mondays, Wednesdays-Fridays: 4pm-12am, Saturdays-Sundays: 12pm-12am, (Closed on Tuesdays).
Address: 11, Jalan Radin Bagus 6, Sri Petaling, Kuala Lumpur
Website: S.M.S. Steamboat Restaurant
Tel: 03-9054 1380
For special occasions like company dinners, private meetings and gatherings, opt to book the VIP room. All you need is a minimum spend of RM450 to enjoy your meal here. Alternatively, you can also book out the entire 1st floor for an event. A minimum of 60 pax is required to book the space but it can comfortably fit 100. 
S.M.S. Restaurant is a non-halal restaurant.