Editor's Note: This article has been updated as of February 22, 10.50am. 
Domestic animals have evolved over the years to look cuter and be our best friends rather than to hunt and kill everything in sight. With their fluffy paws and boopable snoots, they are now forging bonds between humans faster than ever.
However, there are the unfortunate few who would sneeze their heads off when surrounded by too many of these adorable fur babies. For those who aren't (thankfully), here's the ultimate list of pet-friendly cafes, restaurants and bars where you won't find any "haiwan dilarang" sign in sight.
1. Fēst x Grain.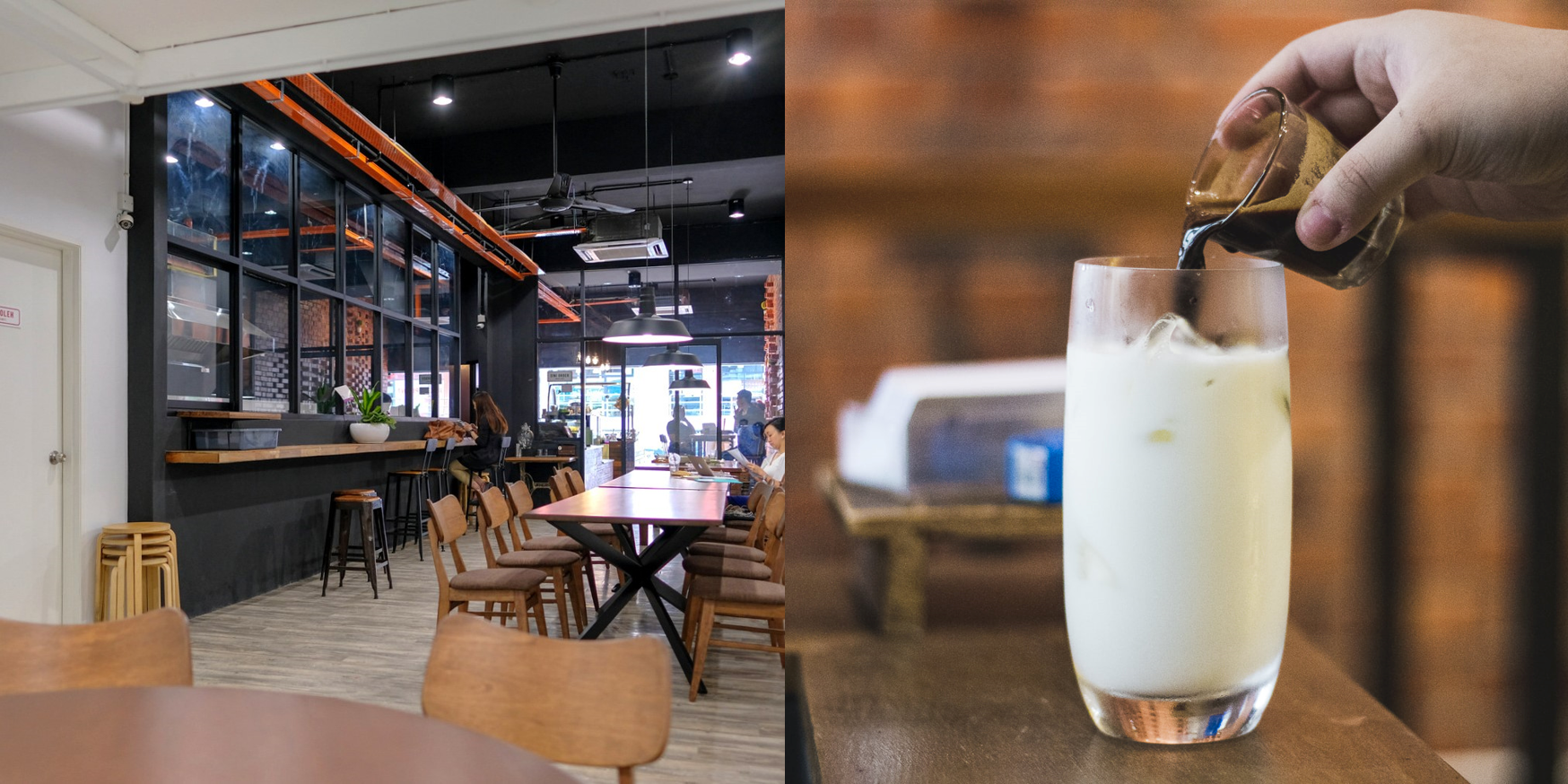 Rise and shine with your first coffee and enjoy your breakfast at Fēst! Located in Damansara Perdana, their newly-renovated space features long tables for large groups, round table for smaller groups and bar seating for individuals or pairs. Being a pet-friendly cafe, Fēst allows patrons to pop by after a morning stroll with their dogs for a coffee or breakfast at the outdoor seating. Alternatively, you could pick up a dirty chai latte to sip on while walking your furry best friend!
Hours: Mondays-Thursdays, 8am-6pm; Fridays-Saturdays, 8am-10pm (Closed on Sundays)
Address: 17-1, Jalan PJU 8/5D, Damansara Perdana, Petaling Jaya, Malaysia
Website: Fēst
Tel: 03-7932 1523
Pup Points: Outdoor pet-friendly seating
2. Yellow Brick Road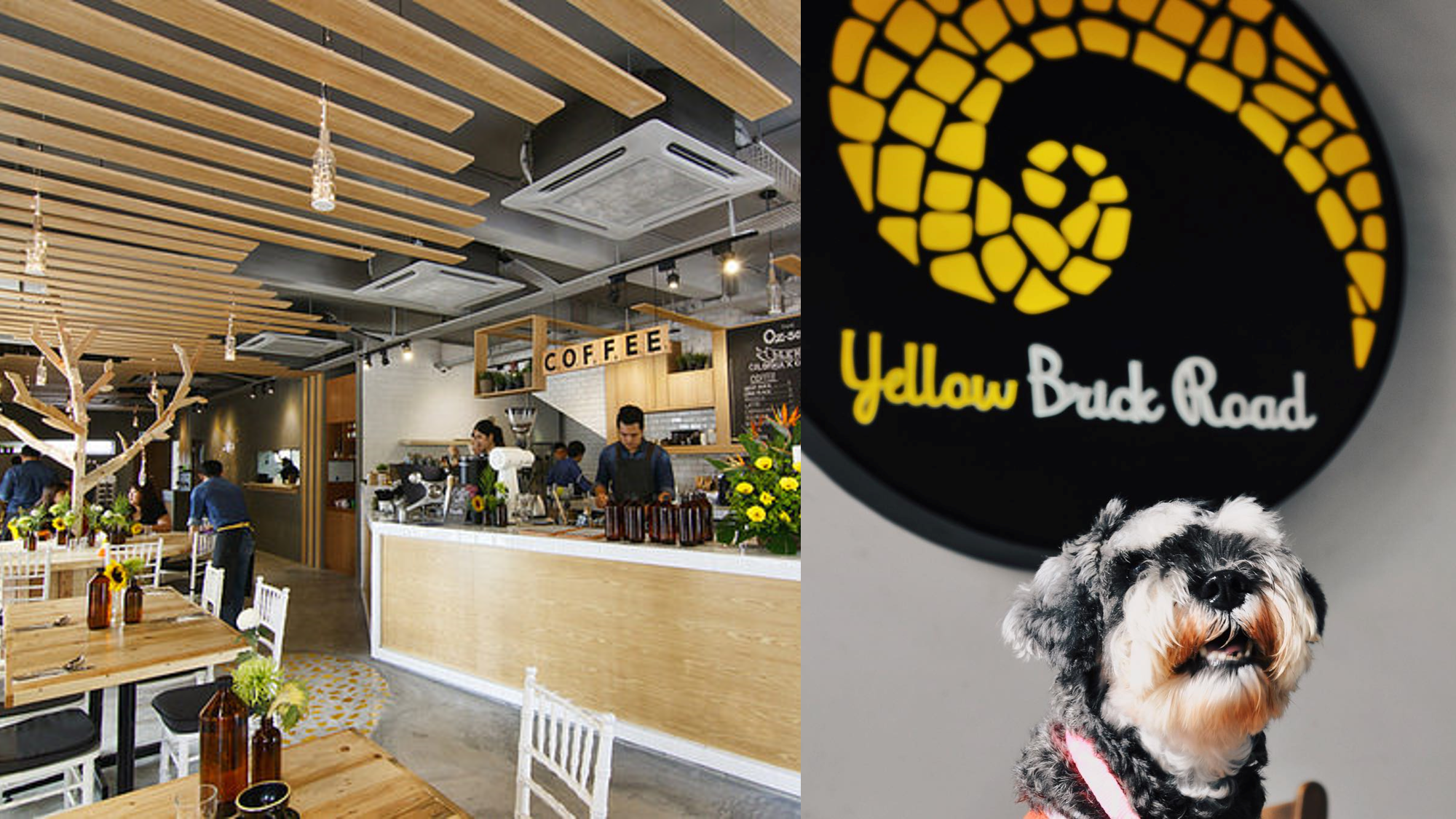 Take a stroll down the yellow brick road and good things you will find. From their extensive brunch, desserts and drinks menu, Yellow Brick Road will surely have something for everyone. Although they may get a bit busy during peak hours, we heard there is a gem of a waitstaff named Eousef who will be there to greet and serve you will all smiles and happiness. Now now, we know we promised that this is a place for your fur friends too and they are indeed pet-friendly. With a beautiful outdoor alfresco area, you can now hang with your best friends and fur friends while sipping on a refreshing glass of Cold Brew Coffee GnT.
Hours: Fridays-Wednesdays: 9am-10pm, (Closed on Thursdays).
Address: 8-7, Jalan Batai, Kuala Lumpur, Malaysia
Website: Yellow Brick Road
Tel: 03-2856 0903
Pup Points: Outdoor pet-friendly seating
3. The Red Bean Bag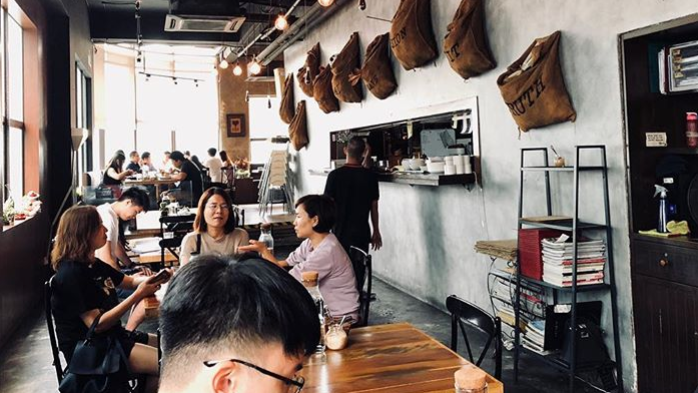 Need somewhere more quiet and chill? Then head to The Red Bean Bag instead. It is Yellow Brick Road's more sombre older sister (but that need not be a negative thing). Expect an extremely cosy interior with dark furnishings, a total contrast from The Yellow Brick Road. Being an Australian-inspired cafe, their brunch menus are to die for, especially their eggs benedict dishes. Family members of different ages and kinds, yes, kinds aka your fur friends are very much welcome! We think you'll totally dig this place because the indoor seating features a lush greenery view. Meanwhile, the pet-friendly alfresco area is shaded and breezy. Food, coffee, good vibes and pets? What more could we ask for?
Hours: Mondays-Thursdays, 10am-6pm; Fridays, 10am-10pm; Saturdays, 9.30am-10pm; Sundays, 9am-10pm
Address: Lot A4-1-8, Solaris Dutamas, Jalan Dutamas 1, Kuala Lumpur
Website: The Red Bean Bag
Tel: 03-6207 9732
Pup Points: Outdoor pet-friendly seating
4. The Hound Cafe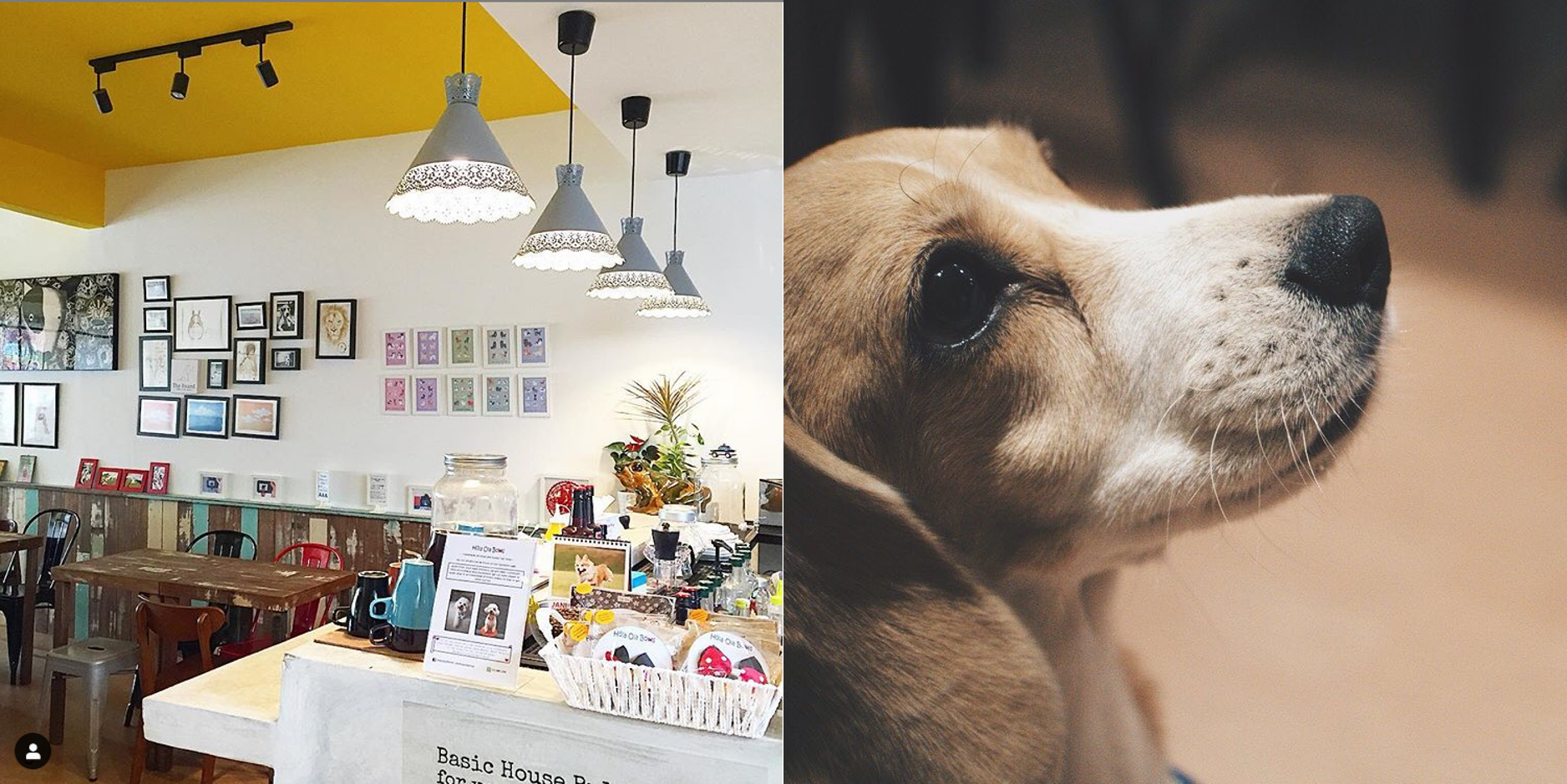 No, a Game of Thrones character did not open up a quirky cafe above a Chinese traditional medicine shop that allows adorable mutts to dine with their starving humans. But The Hound Cafe does have an in-house Beagle named Cookie who will greet patrons with its infectious enthusiasm. This could be a nice place to chill with your pet on a lazy, rainy afternoon with their cozy vibes and in-house lotus root soup to make you feel at home. Alternatively, have a sinful buttermilk chicken pasta if you're feeling naughty.
Hours: Tuesdays-Wednesdays, 12pm-10pm; Fridays-Sundays, 11am-11pm, (Closed on Mondays and Thursdays)
Address: 44A, Jalan Hujan Emas 4,, Taman OUG, 58200 Kuala Lumpur, Wilayah Persekutuan Kuala Lumpur
Website: The Hound Cafe
Tel: 03-28583644
Pup Points: Indoor pet-friendly seating, water and pet potties provided upon request
5. Bow Wow Cafe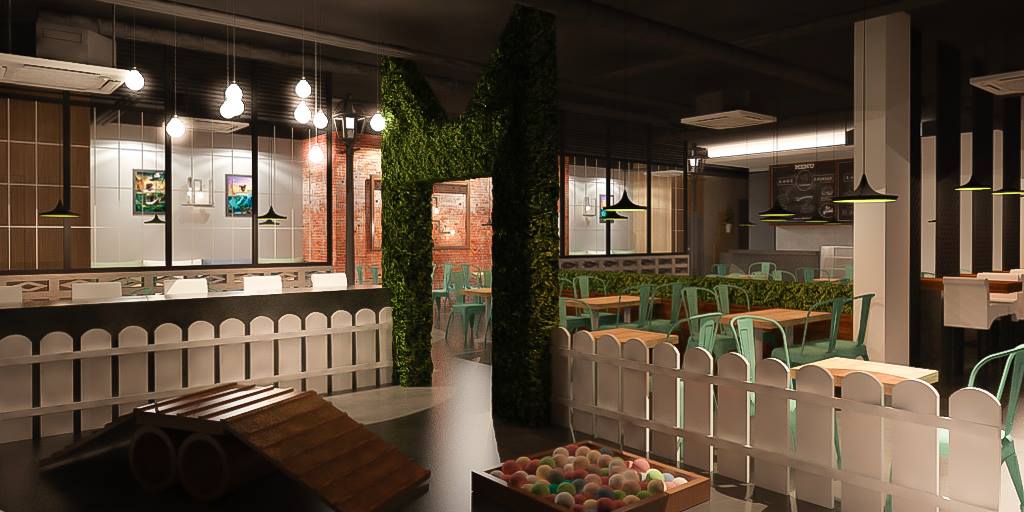 Fur baby mommies and daddies rejoice for Bow Wow Cafe is probably going to be your favorite cafe now! Not only do they have play areas set up for dogs, products in adorable dog designs, a food menu for dogs and also water bowls, they serve kick-ass ILLY Coffee, pastries and 3D Cakes too. You can even enjoy a full meal here with their Western Fusion menu while your little ones run around on their own. To keep all furry and non-furry patrons happy, Bow Wow Cafe has house rules such as requiring female dogs going through their time of the month to wear a pet pampers.
Hours: Tuesdays-Fridays, 12pm-10pm; Saturdays-Sundays, 11am-12am (Closed on Mondays)
Address: 1F-06, Kompleks Kenari, Jalan Kenari 19, Bandar Puchong Jaya, Puchong, Selangor
Website: Bow Wow Cafe
Tel: 03-8074 8162
Pup Points: Indoor pet-friendly seating, doggy products, snacks, water bowls, play pen area
6. Blue Cow Cafe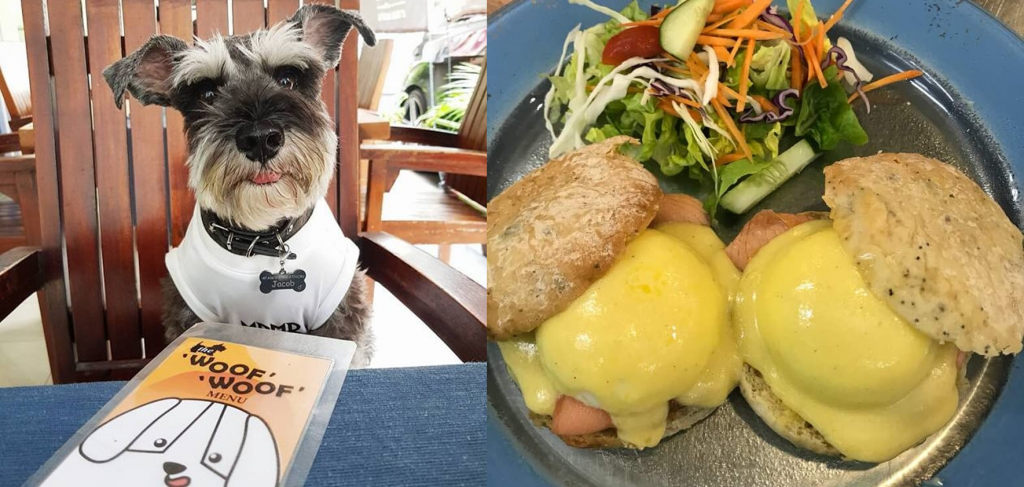 Moooving on, we have Blue Cow Cafe located at Hartamas Shopping Centre as a perfect shopping break. Specialising in Western dining, we heard that their Guinness Ribs and Bacon Cheese Toasties are a real hit here. But the real catch here is that they have a special menu for your fur kids too. Small animals are allowed on the balcony and even at your table during off-peak hours. With a full-fledged deli in the premise and special treats (including peanut butter ones) for your pup, Blue Cow Cafe will unwittingly win your heart.
Hours: Thursdays-Tuesdays: 8am-10pm. (Closed on Wednesdays)
Address: N-1-4, Hartamas Shopping Centre @ Plaza Damas, 60, Jalan Sri Hartamas 1, Taman Sri Hartamas, 50480 Kuala Lumpur.
Website: Blue Cow Cafe
Tel: 03-6201 3206
Pup Points: Outdoor/indoor pet-friendly seating, a whole "Woof Woof" Menu for them doggos fur'real!
7. Kalamazoo Restaurant and Cafe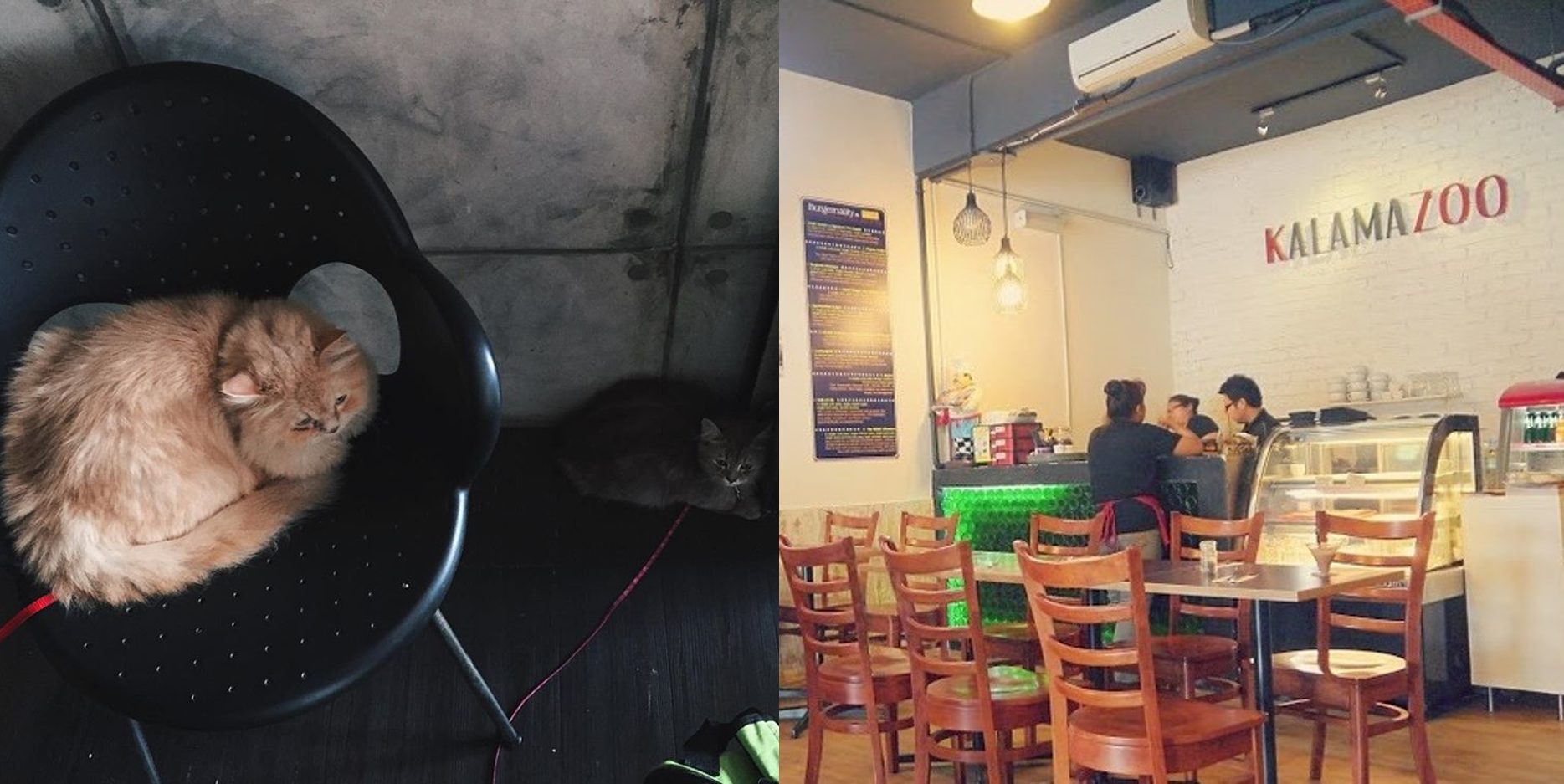 If you're looking to fulfill your barbecued ribs or juicy pork chop fix, you must give Kalamazoo a try, together with your pet. While you work away at the juicy pork shoulder chops with sweet pineapple chutney, grilled sweet peppers and classic coleslaw or the curry-crusted roasted chicken breast, your fur child might whine and beg for a bite. Fret not, simply ask the staff for dog-friendly chicken breasts and hard-boiled eggs as a healthy treat for them too! But of course, do check with the staff on the availability of these dog-friendly treats beforehand.
Hours: Wednesdays-Mondays: 11am-9.30pm, (Closed on Tuesdays)
Address: A-G-36, Jalan PJU 1/43, Aman Suria Damansara, Petaling Jaya, Malaysia
Website: Kalamazoo Restaurant and Cafe
Tel: 03-7805 1436
Pup Points: Indoor pet-friendly seating, chicken breasts and hard boiled egg treats (subject to availability)
8. Meatology Restaurant And Bar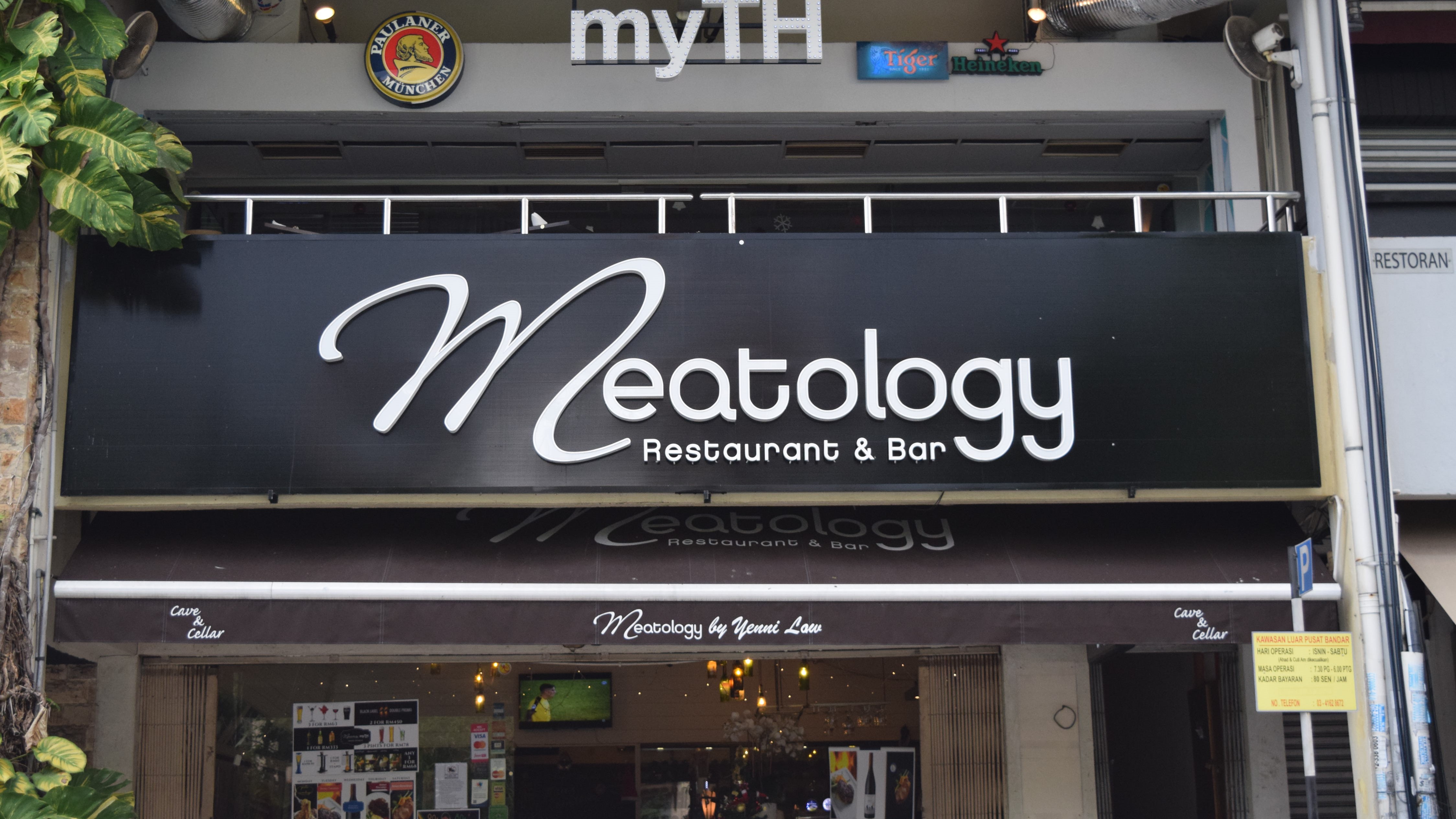 The story of how Meatology came to become pet-friendly is one worth sharing. Once, a customer walked in with 2 adorable Schnauzers and asked Chef Yenni Law's permission to dine with her furkids. Chef Yenni Law, (who is a Gourmand Award Winner) immediately said yes and from then on, Meatology has always been pet-friendly. Trust us, this will be a place you would love to wine and dine in as they are also connected to the bar upstairs. Myth will provide you with delicious cocktails to go with your roast rack of lamb, spicy pork ribs or duck breast confit and foie gras. Doggie meals are also available upon request!
Hours: Mondays-Thursdays: 3pm–1am, Fridays & Saturdays: 3pm–2 am, Sundays: 3pm–1 am; (Closed on Tuesdays). 
Address: 16 Lorong Rahim Kijai 14, Taman Tun Dr. Ismail, 60000 Kuala Lumpur.
Website: Meatology KL
Tel: 03-7727 4426
Pup Points: Indoor pet-friendly seating area, and FREE dog treats upon request
9. MEI by Fat Spoon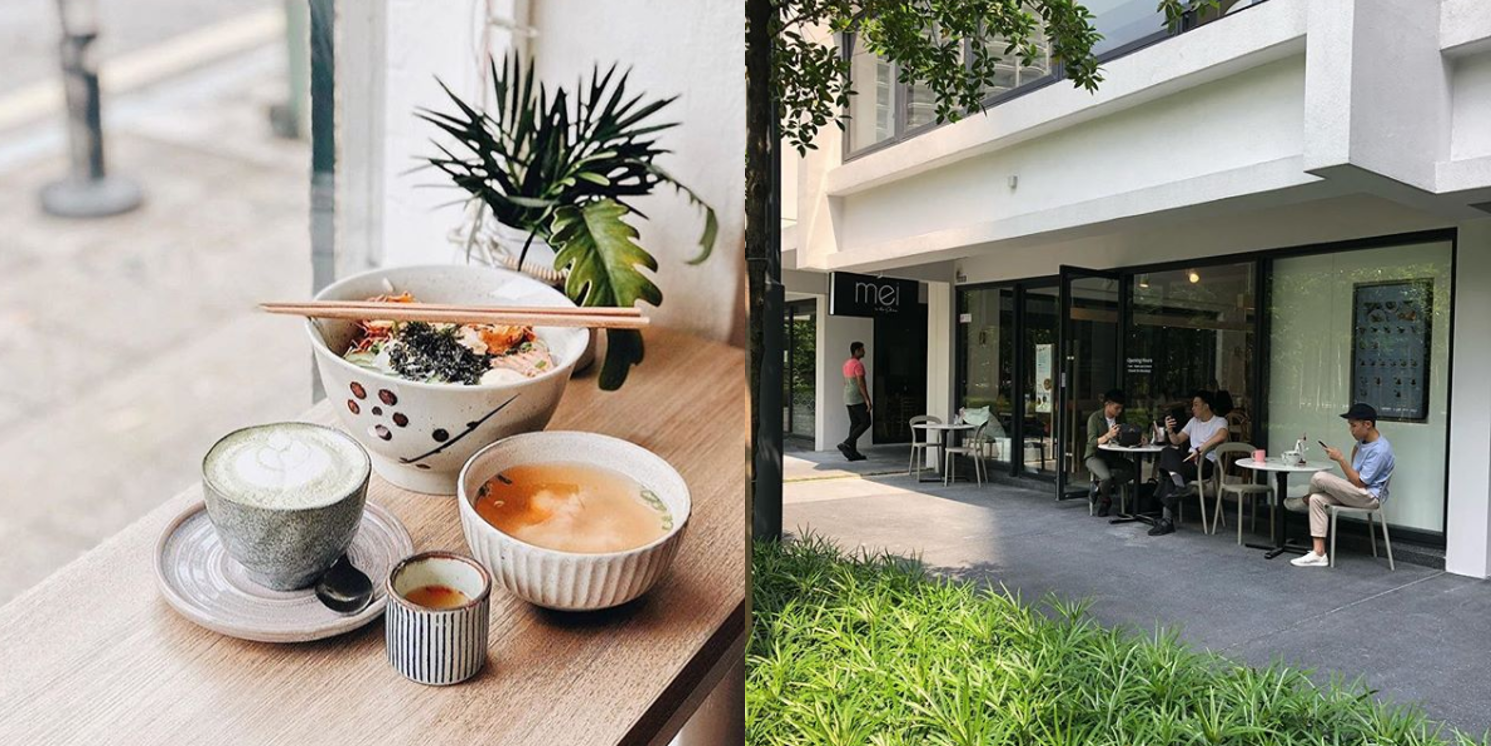 Where are all my soul sistas at? Let's head to MEI by Fat Spoon for some Japanese inspired comfort food! The name MEI means beautiful in Mandarin and is a reflection of the space they created – a clean white canvas to allow their food to speak volumes for itself, while bringing comfort with every mouthful. It also represents the beautiful and blossoming relationships they hope to foster among their customers, partners and ever-growing team. Their food plating and interiors are seriously Instagrammable and you can check them out here! PS: We heard their sharing plate of Salmon Sashimi & Apple Salad is deliciously refreshing and unique. If you're looking for something filling for yourself, they have a really diverse menu of hot or cold Japanese rice bowls (can be upgraded to Quinoa) with a delicious mix of raw fishes and vegetables or braised meats. Their branch at The Hub SS2 allows fur babies to chill outside so if you're worried about grabbing an outdoor seating, you might want to place a reservation.
Hours: Tuesdays-Sundays, 11am-10pm (last orders at 10pm) (Closed on Mondays)
Address: B-G-05 The Hub, 19 Sentral, Jalan Harapan Section 19, 46400 Petaling Jaya
Website: MEI by Fat Spoon
Tel: 0374985174
Pup Points: Outdoor pet-friendly seating
10. Alison Soup House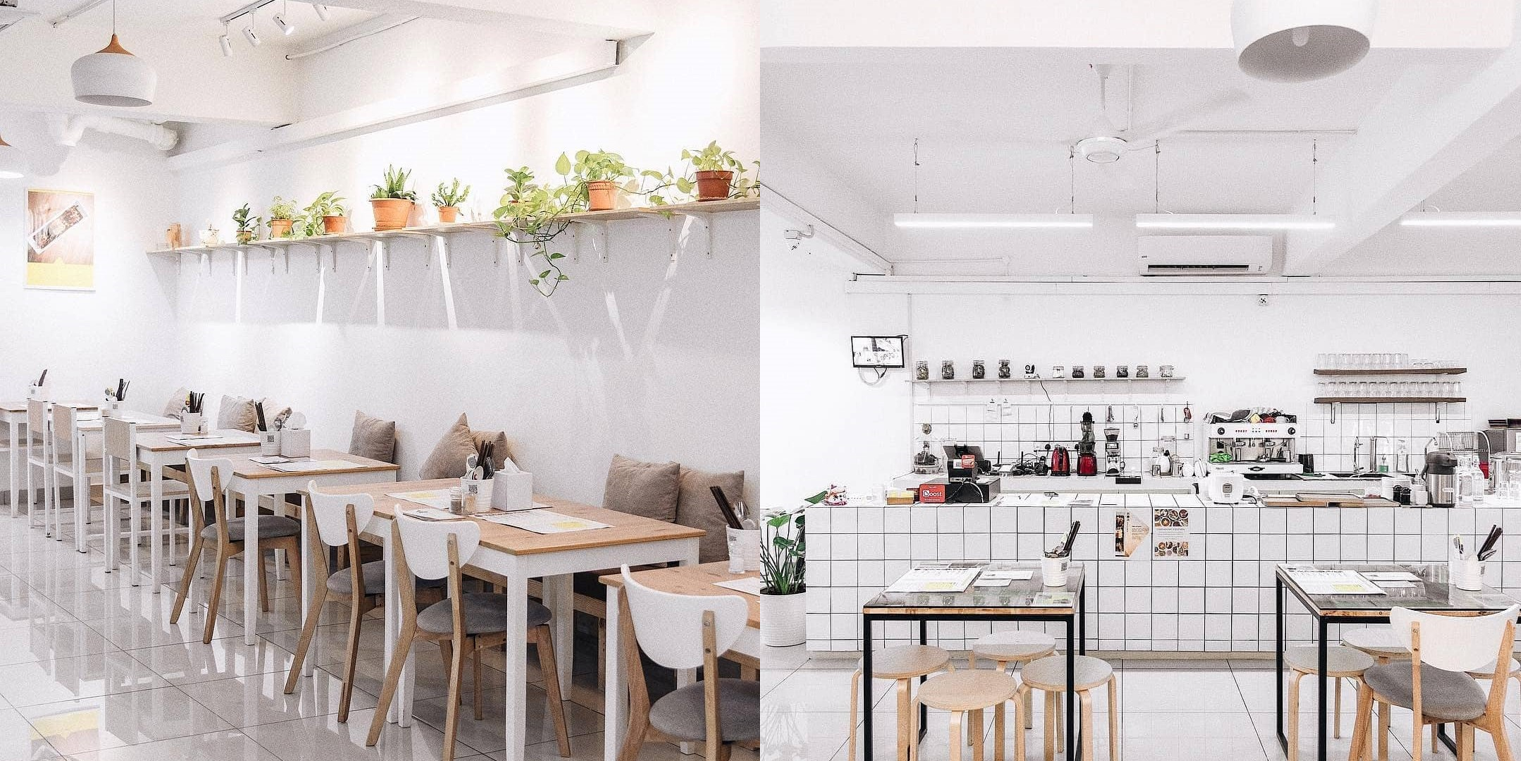 Clean aesthetics, minimalist chic vibes, Alison Soup House has won our hearts. I mean, LOOK AT THOSE WHITE TILES! As happy as they make you feel with their aesthetics, they also serve belly and heartwarming homemade soups such as honey dates ABC (pork, vegetables, tofu, egg, tomato), shiitake mushroom chicken and spicy drunken pork. While the taste of the soup and love put into it is enough to melt even the coldest person, having your furry baby snuggling up to you is sure to create the best experience ever! Serving lunch and dinner, you must try this place for their recipes are passed down over generations.
Hours: Mondays-Saturdays, 11am-3pm; 6-10pm; Sundays, 11am-3.30pm; 6-10pm
Address: 6A Jalan Tun Mohd Fuad 2, Kuala Lumpur, 60000
Website: Alison Soup House
Tel: 03-2385 0060
Pup Points: Outdoor pet-friendly seating
11. Jarrod & Rawlins Damansara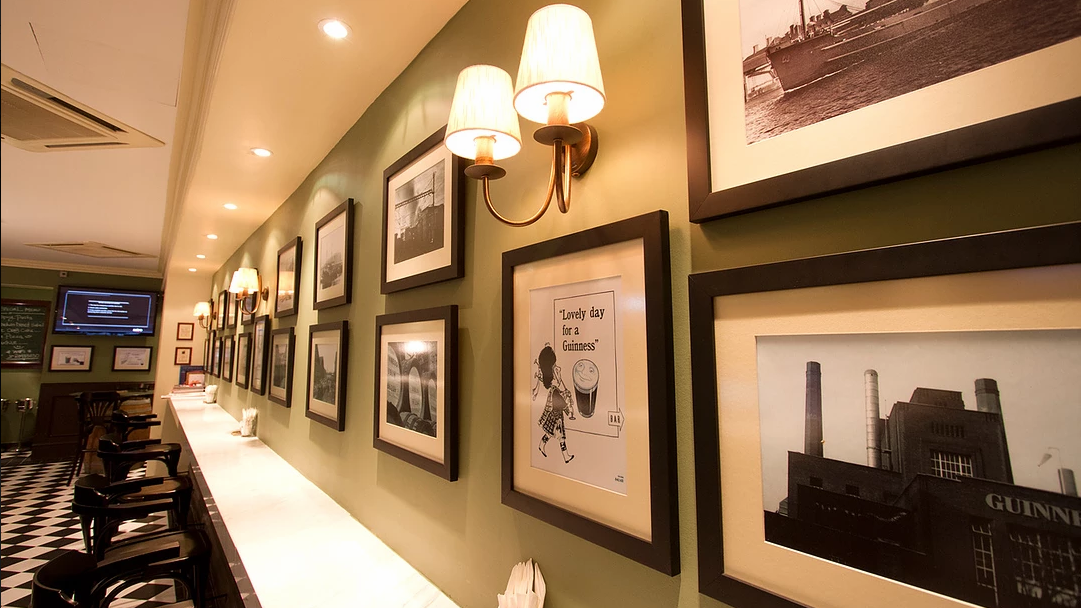 Looking for a post-dinner drink or some authentic English food? Jarrod & Rawlins Damansara has you sorted. With their Western spread of pork platters, wild boar curry and grilled meats, roast (beef, chicken, lamb or pork), pork knuckles, steaks, salads and pasta dishes, there will be something for everyone. Their Sunday Roast Buffet is apparently the best in town too! Dress your best and grab your pet for a classy wine and dine! Pet-friendly seating is located outdoors.
Hours: Mondays-Fridays, 3pm-1am; Saturdays-Sundays, 9am-1am
Address: 32M, Plaza Damansara, Jalan Medan Setia 2, Kuala Lumpur, 50490
Website: Jarrod & Rawlins
Tel: 03-20935830
Pup Points: Outdoor pet-friendly seating
12. Sid's Pub Bukit Tunku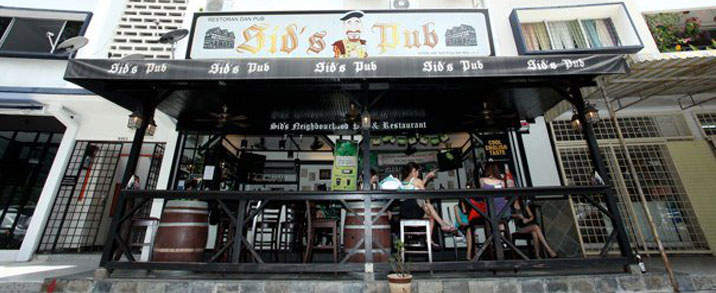 Started by Geoff Siddle, a straight-up, no-nonsense English man, Sid's Pub has been around since 2007 and has branched out to various locations such as Taman Tun Dr Ismail, Bangsar South, Bukit Tunku, and Damansara Heights. It was recommended that the best place to bring your pets is the one in Kenny Hills as it's calmer and has less foot traffic to distract or god forbid trample on your pets. Deliberately created as a small and intimate pub, this neighbourhood British pub serves up hearty British pub grubs perfect for the whole family including the furry ones. Holding on to the spirit of a strong community, Sid's is sure to make anyone feel welcomed. P.S.: They make a mean pork burger with bacon and cheese topping that comes with a side of their signature thick cut golden fries.
Hours: 11am-1am, daily
Address: H2 Taman Tunku, Off Langkat Tunku, Kuala Lumpur
Website: Sid's Pubs
Tel: 03-62052588
Pup Points: Outdoor pet-friendly seating, perfect pub grubs
13. The Bee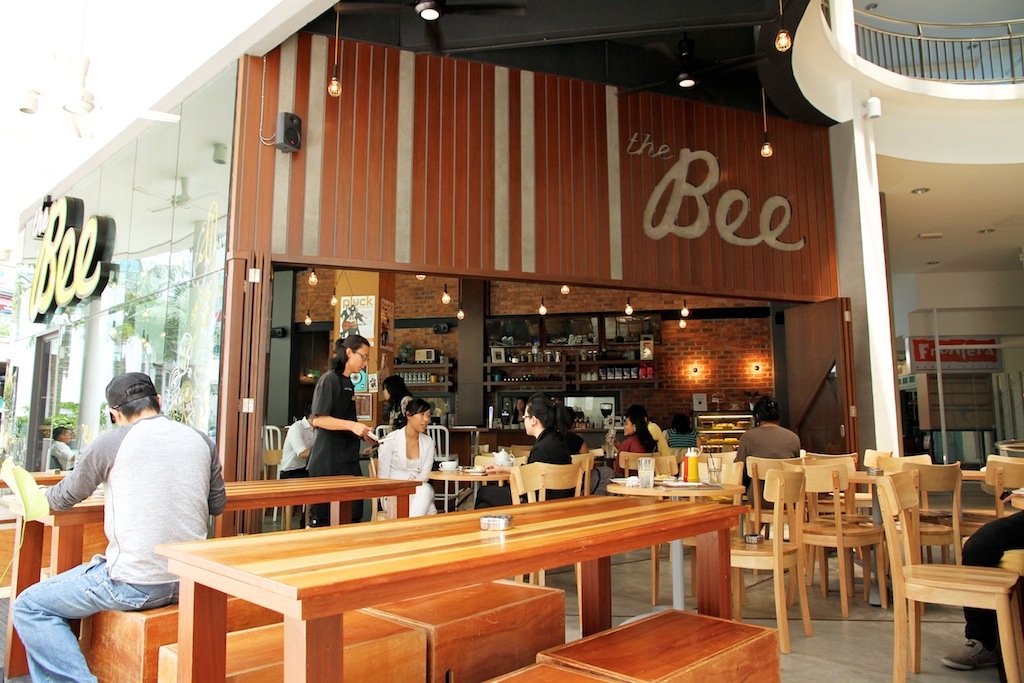 And finally, we have the friendly neighbourhood food and drink hangout spot that occasionally runs pet adoption drives. Spacious, brightly lit, affordable food, it is the purrfect place to chill and hangout with your friends while your fur child is showered with love and attention from them. However, the pet-friendly area is limited to outdoor seating to preserve the comfort of other patrons. P.S.: They are also the home of the RM10/glass-of-Tiger-beer promo. Cheap beer, affordable food, pet-friendly, this is truly the place to bee!
Hours: Tuesdays-Sundays, 3pm-1am (Closed on Mondays)
Address: 36B, Block C, Level G2, Publika, Solaris Dutamas, Jalan Dutamas 1, Kuala Lumpur, Malaysia
Website: TheBeeMY
Tel: 03-6201 8577
Pup Points: Outdoor pet-friendly seating
Feature Image Credit: Yellow Brick Road and Blue Cow