Each new year paves the way for more annual leaves to be wisely used up. Considering how most are granted with a rough estimate of 14 days per year, it makes complete sense to apply for them strategically.
Using the scheduled 2019 public holidays as a guide, here's a rough plan that you can opt for in order to obtain 11 long weekends this year.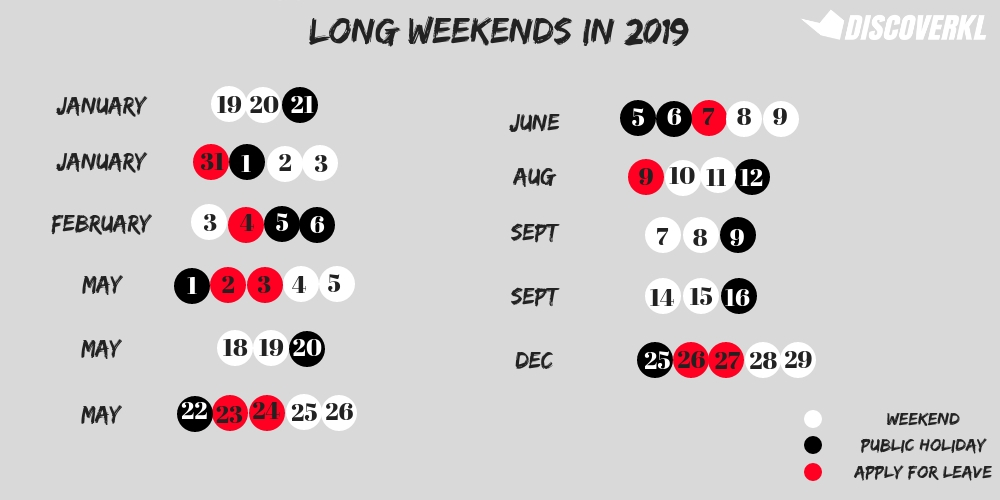 Here's a complete breakdown:
For Thaipusam in January, you won't even need to use up your leave days as you'll already be granted 3 days of break by virtue of Thaipusam falling on a Friday.
Those working in KL can enjoy the Federal Territory holiday. But for an even better deal, why not apply for leave the day before so you can enjoy a luxurious 4-day weekend?
The CNY break in February already grants you 2 days off. But for those who are looking to spend even more time with their family, they can apply for leave on February 4th for 4 days off.
May is the month of extra long weekends if you're wise enough to plan ahead. Taking May 2nd, 3rd, 23rd and 24th off will give you 3 long weekends in total!
The Hari Raya break this year falls on June 5th and 6th, but taking the 7th off will grant you 5 long days of break in total.
In the month of August, Hari Raya Haji falls on the 11th and 12th. Hence, those taking off on the 9th will get 4 days off.
September will have you enjoying 2 long weekends without the need to apply for any leave days at all.
Finally, in December, applying for leave on the 26th and 27th will grant you a long Christmas break to spend time with the family and to reflect on the new year.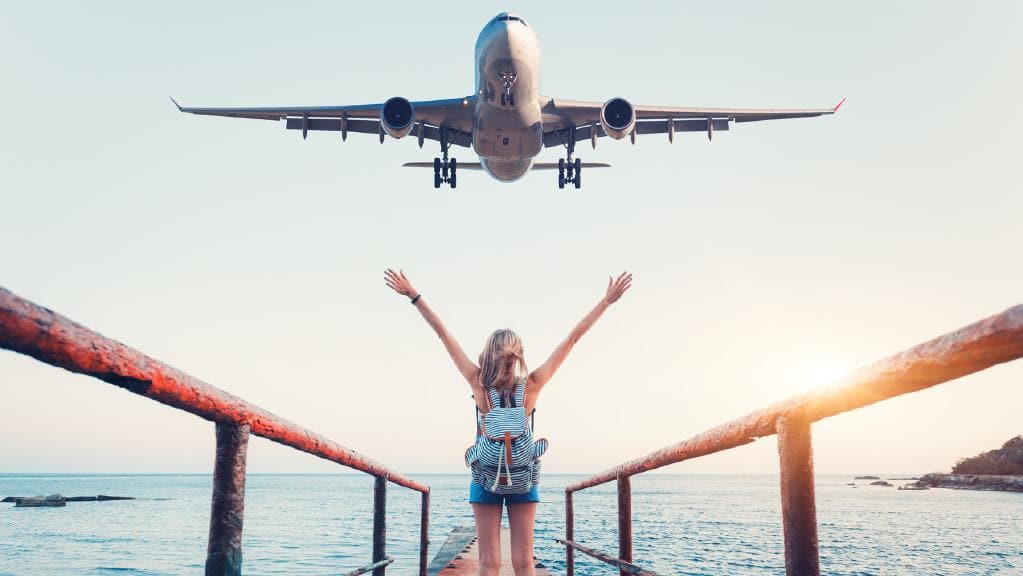 Whether you're planning for a long Christmas break or extra time off during Raya to spend time with your extended family, this guide can help you plan for your annual leave days in advance, and make the most of them.
Feature Image Adapted: Booking.com