Stumbling upon a quaint bright yellow house gave both Rick and Kit – co-founders of new restaurant Joloko the inspiration to open up a restaurant.
And while it might look like an ordinary house from the outside, this African-Caribbean inspired restaurant will transport you to a whole other realm: a tropical paradise.
The name Joloko might not really make much sense at first. However, there's actually a pretty meaningful reason to it.
Kit's love and passion for chillies are beyond anyone's imagination. She grows 18 kinds of it at her balcony garden, and one of them is called Jolokia – better known as a ghost pepper. Hence, the name Joloko was born.
This paradise offers an array of delectable choices of spicy Caribbean-style BBQ from the grill, an extensive beverage list from mezcal and tequila to fermented fruit wines, and much more.
As you venture in, you'd come to find that the old home has been transformed into a cosy tropical-themed hangout spot.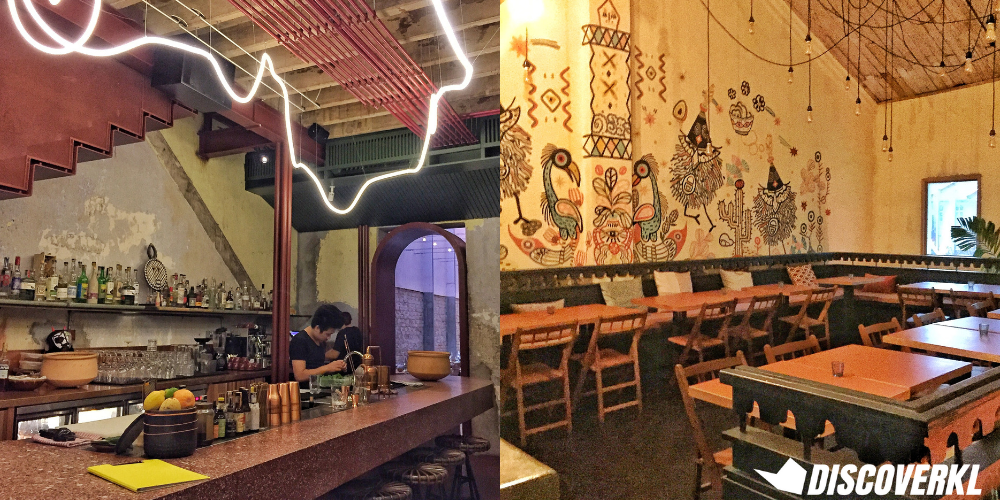 You could also see splashes of murals on almost every wall. These creations are by Apoh Apoh, a talented tattoo artist that both Rick and Kit go to when they get inked.
You might realise that this eclectic showstopper has a similar interior as Chocha Food Store and Botak Liquor, which is located in Petaling Street.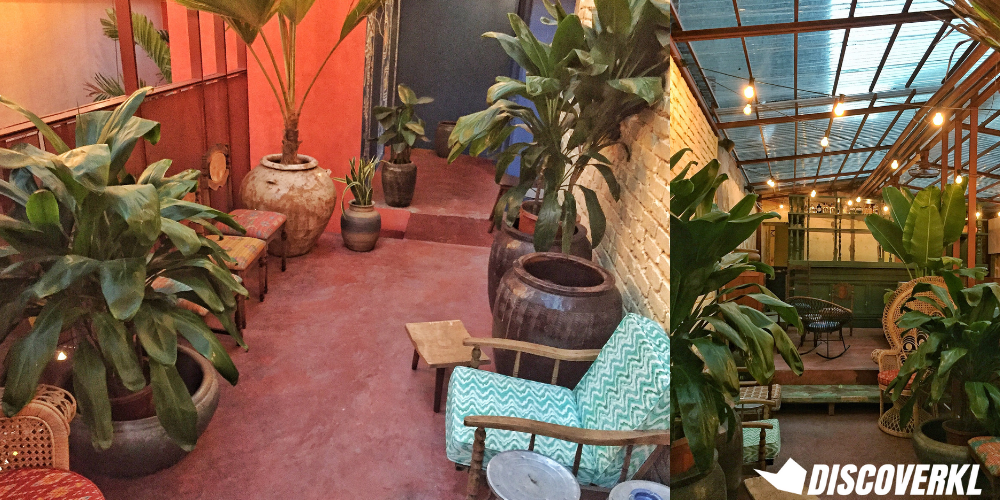 Well, that's because Joloko, Chocha and Botak Liquor are designed by local interior designer and architect, Penny Ng and Shin Chang. Penny and Shin are also owners of Chocha and Botak Liquor and are partners of Joloko as well.
This place is suitable for a casual hang out with your friends and I witnessed at least two birthdays being celebrated that night.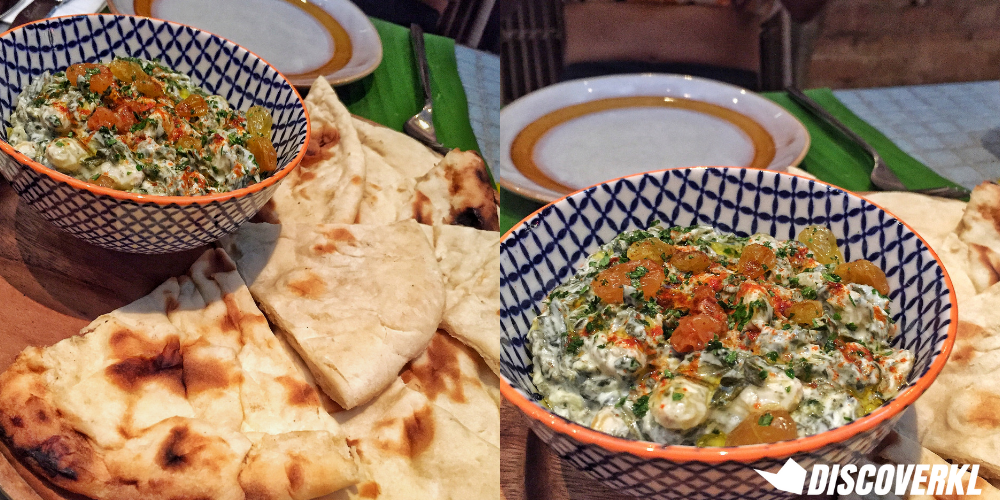 The first dish that I tried was the Spinach and Yoghurt Dip (RM20). The dip was absolutely creamy, giving that punch of mezcal as you dig into it more. A perfect starter before the mains.
Next, I had the Haitian Goat Curry (RM35). You could taste the meat's strong flavours which is accented by the chillies. There's also a subtle hint of complex curry spices towards the end.
Joloko's menu is solely inspired by the Caribbean and is specially crafted by Chef Tim. Hailing all the way from Chicago, he's spent almost 30 years in the industry cooking professionally all around the world. In fact, he has even led the renowned Cheesecake Factory Restaurants in the Middle East.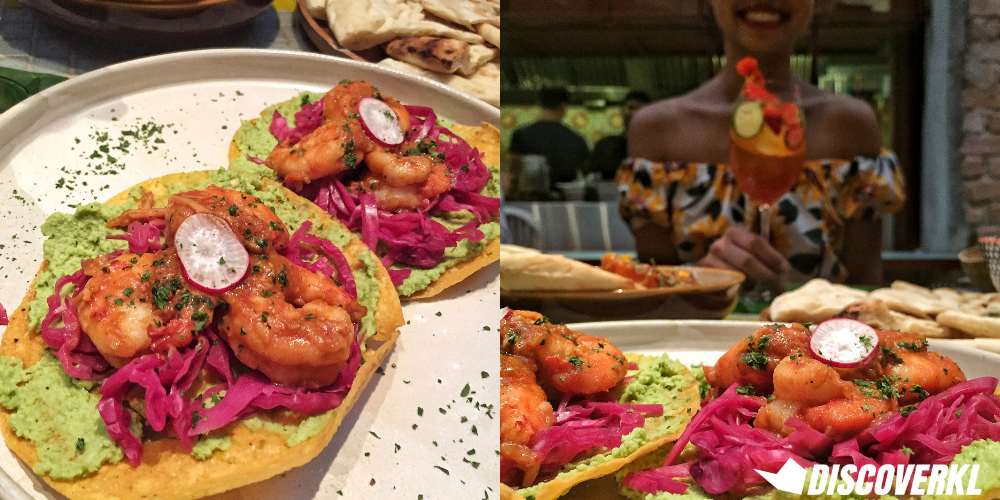 Kit's favourite dish, the Guava Glazed Tiger Prawns Tostadas (RM35) was personally a winner for me. Instead of guacamole, they replaced it with fava beans and this gave the dish a markedly different texture as compared to mushy avocado. As for the crustaceans, it was fresh, tender and cooked to perfection rather than being chewy and overcooked. Overall, a 10/10 for me since I live for Mexican cuisine.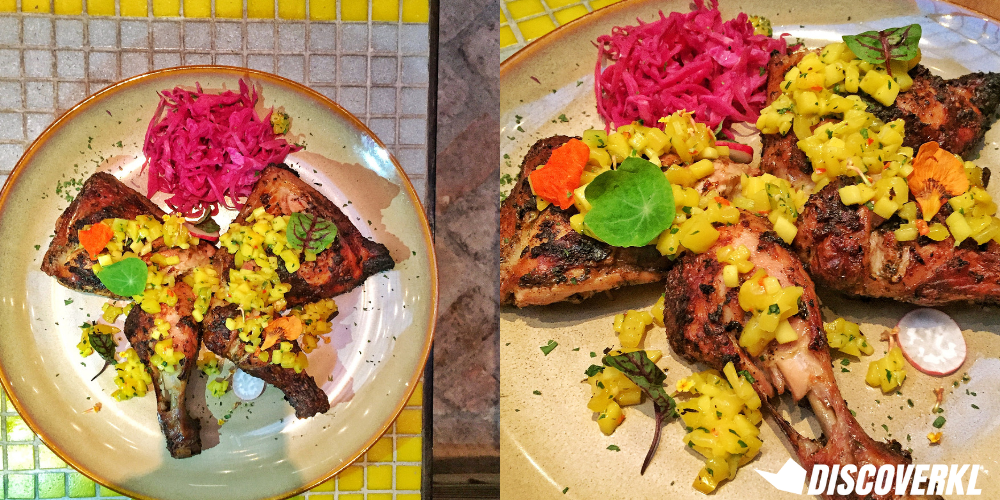 Next, I had the Jamaican Jerk Chicken (RM65). This char-grilled chicken is appropriately seasoned with a great blend of spices that elevates the taste of the meat. As for the toppings, the mango relish and pickled cabbage provided acidity and freshness that works well with the spiciness of the dish.
Also, the Snake Bean Salad with Poppy Seeds and Spelt (RM20) makes for a perfect side, pairing well with the mains, giving you that crunch element.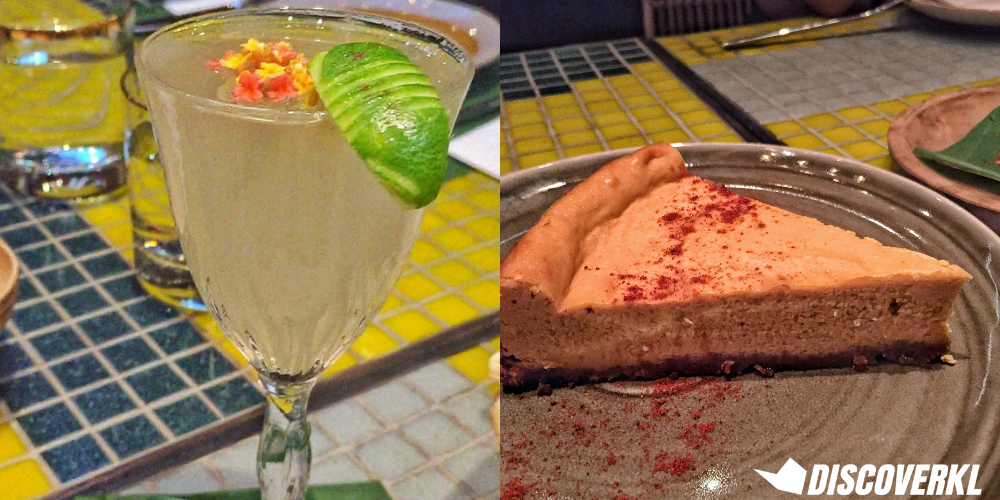 Diving in further, Joloko has a wide selection of alcohol from special cocktails to mezcal.
Margarita-ish (RM38) is a cocktail consisting of tequila ocho, gin, orange curacao, green chilli liqueur, lime, and himalayan salt. This spicy yet refreshing cocktail really hits all of your taste buds at once. It will make for a perfect poolside sipper, especially with that well balance of heat and sweetness.
As a cheesecake enthusiast myself, I can say that the Joloko Chilli Cheesecake (RM20) has made its place on my list of favourite cheesecakes. A spoonful of this decadent dessert sends you straight to cheesecake paradise, and I can't help myself from going for another bite.
This is unlike regular store-bought cakes that makes you feel jelak after a few mouthfuls.
In this case, you can taste the richness of the cheese with a bit of mango and cinnamon notes. It is topped with that kick of spiciness towards the end of this luscious journey.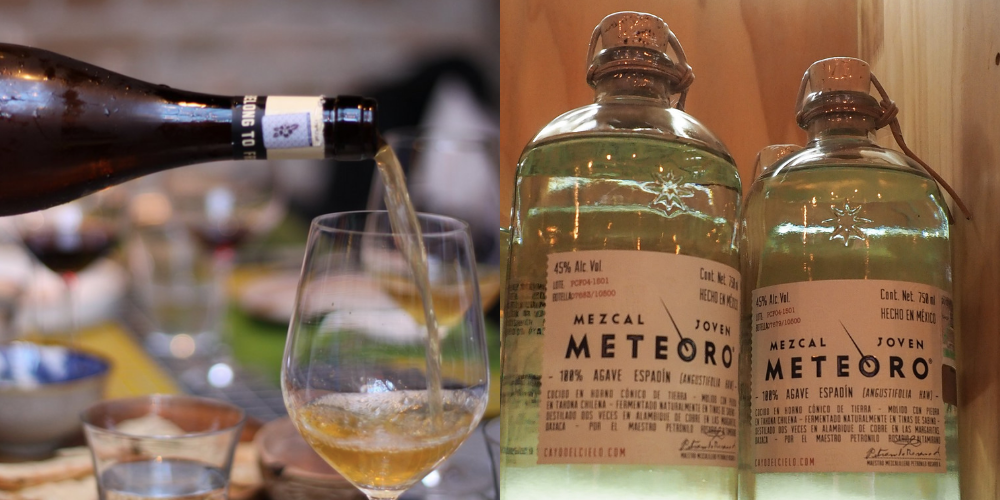 You will find that the mezcal is one of the inspirations that kickstarted Joloko in the first place and is one of the restaurant's signature offerings.
This distilled alcoholic beverage is unique as it's made with agave.
The Meteoro Mezcal is a lot more sophisticated and organic. Rick's mezcal collection includes liquor which has been infused with chicken, iguana and even suckling pig.
Rick loves his mezcal but if that's not your kind of thing, you can try their unique selection of organic and natural wines.
From a good range of Austrian whites such as the Schmelz 'Ried Klaus' Grüner Veltliner 2016 (RM35/glass) to Lucy M, Merlot 2016 (RM46), there's plenty of variations that you could go for. Their Australian orange wine, Unico Zelo 'Esoterico Spices' 2016 (RM38) is made from white grapes fermented with their skins on, giving that beautiful orange shade. It's a little stronger than the white, but pairs perfectly with your meals.
My personal favourite though, would be the Lucy M, Merlot. You are able to taste the fruity notes of the grape, and the alcohol together without either being too overpowering.
Joloko is one of that restaurants where you can find quality food and beverages that doesn't necessarily cost you an arm or a leg. An unpretentious spot that allows you to let loose, and have fun as you dig in to big portions of meals, and one-of-a -kind cocktails.

JOLOKO
Hours: Sundays-Thurdays: 5pm-1am, Fridays-Saturdays: 5pm-2am. (Closed on Mondays).
Address: 43 Jalan Kamunting, Kuala Lumpur
Website: JOLOKO
Tel: 03-2694 1100