It's a work of art on its own and a truly Malaysian one at that.
Stepping into Dáo is akin to stepping into the nostalgic memories circa 1990s.
Millennials born during that era would be familiar with the distinct touches in the space like the iconic Happy Family card wall and fruit tin cans that hold stalks of blooms.
Carmen of Dáo spoke to DiscoverKL on the inspiration of the café's overall ambiance.
According to Carmen, "There are tin can telephones, even a few particularly nostalgia-inducing hand towels, a painstakingly put together wall of Happy Family cards (almost 1,800 of them!) and our favourite mural featuring an old bicycle we once used."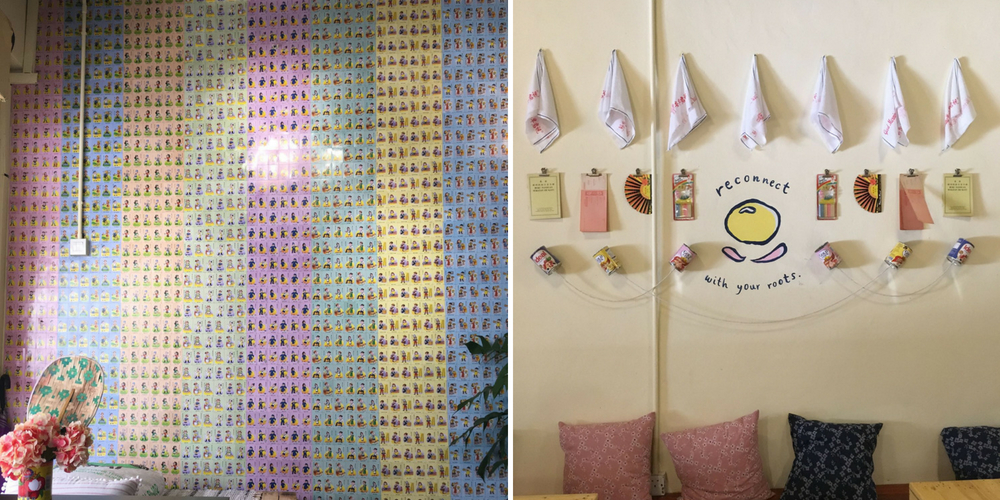 Instead of regular chairs and tables, wooden pallets are used and pillow cases are made using gunny sacks!
Carmen, alongside brother, Joe and sister, Kelly, runs the new tau fu fah café in SS15. They have always wanted it to be a space that ultimately brings comfort and reminds them of the good that a family unit can bring about—hence the unique touches that remind them of home.
The 3 Ipoh-born siblings are of Cantonese descent and they figured that it would be meaningful to have the name of their café be inspired by their mother tongue.
"To put it simply, "dáo" means bean in Cantonese, and it's a nod to our Cantonese descent," Carmen shared.
And it makes complete sense considering how the eatery's main offerings are tau fu fah and soymilk-based products.
Currently, you would find beancurd, soymilk and black bean soymilk among other options at Dáo. Prices range between RM2.80-RM15.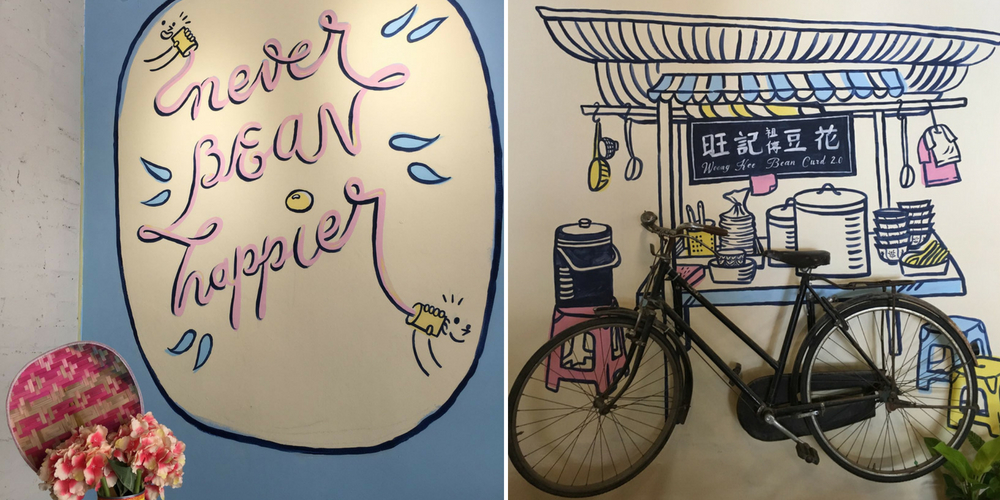 "They are all prepared based on our family recipe. We have been in the industry for over 25 years, thus the recipe we use has been tried, tested, and perfected over a long period of time. I personally believe we have the best version of it available," Carmen told us.
However, if there's only one dish you should try at Dáo, it would be their black bean soymilk. Where traditional black bean soymilk is grey in colour, Dáo's is green!
"We employ a special process in production which allows for the outer skin of the bean to be removed, revealing the bean's green flesh – lending its colour to the final product," Carmen noted.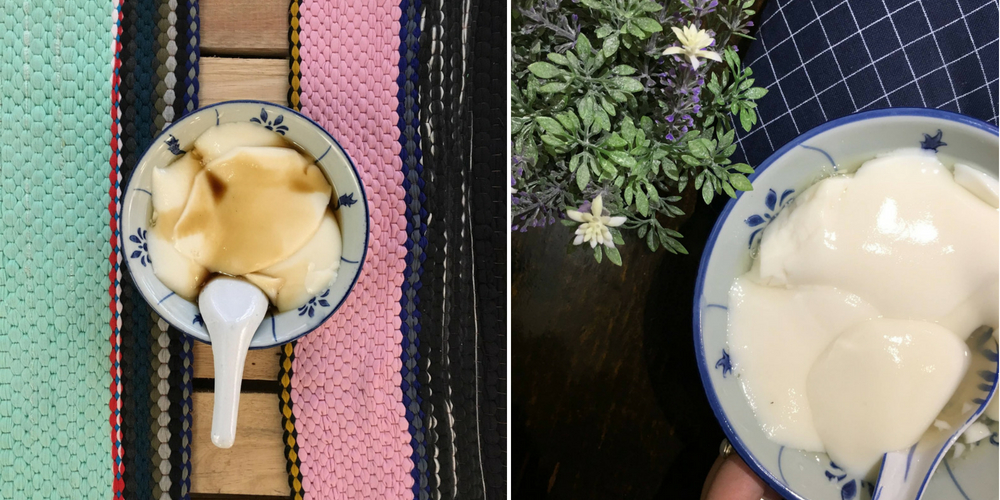 By removing the skin, the purine level of the beans is reduced. Hence, even those who experience high uric acid levels or gout are able to enjoy Dáo's desserts.
And by removing the outer skin of the soybean, the texture of the soymilk becomes smoother, thicker and more flavourful as compared to ordinary soy milk.
Hungry yet? Give Dáo's desserts a go here:
Dáo SS15
Hours: 12pm-10pm, daily
Address: 20 Ground Floor, Jalan SS15/4B, Subang Jaya
Website: Dáo SS15
Tel: 018-572 3418
All Image Credit: Dáo SS15