Steak lovers would have their tummies rumbling as soon as they enter Stiq, a new roadside stall in KL that focuses on presenting steaks and more at affordable prices.
How exactly do they keep prices low?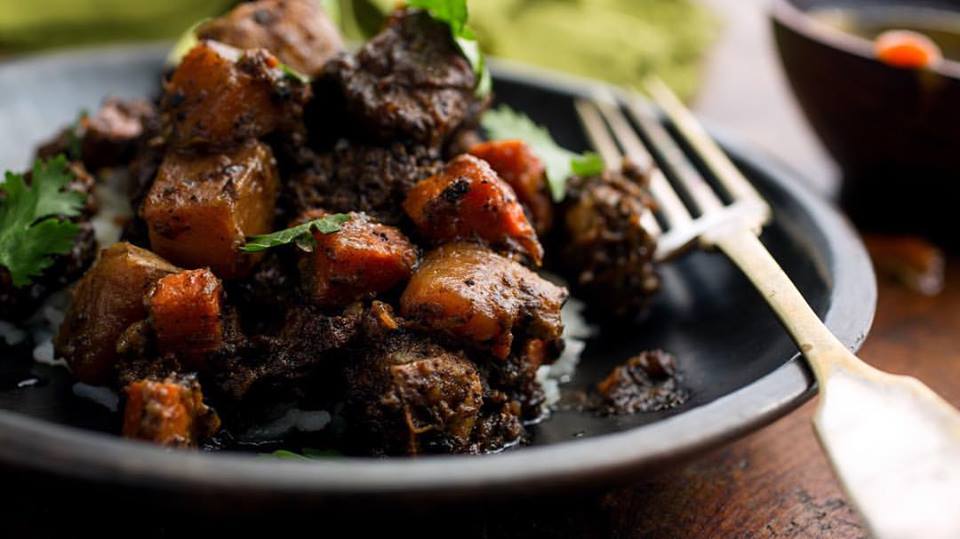 Zul of Stiq shared with DiscoverKL, "We manage to keep our steaks at affordable prices because there is less labour cost as there are no waiters and everything is self service, hence there's no need for service charge."
On top of that, cost is kept low because they are fortunate to rent a place which charges reasonably, doing away with expensive utility bills as well.
With this, although there is less margin for profit, Stiq is able to make up for it in terms of sales volume.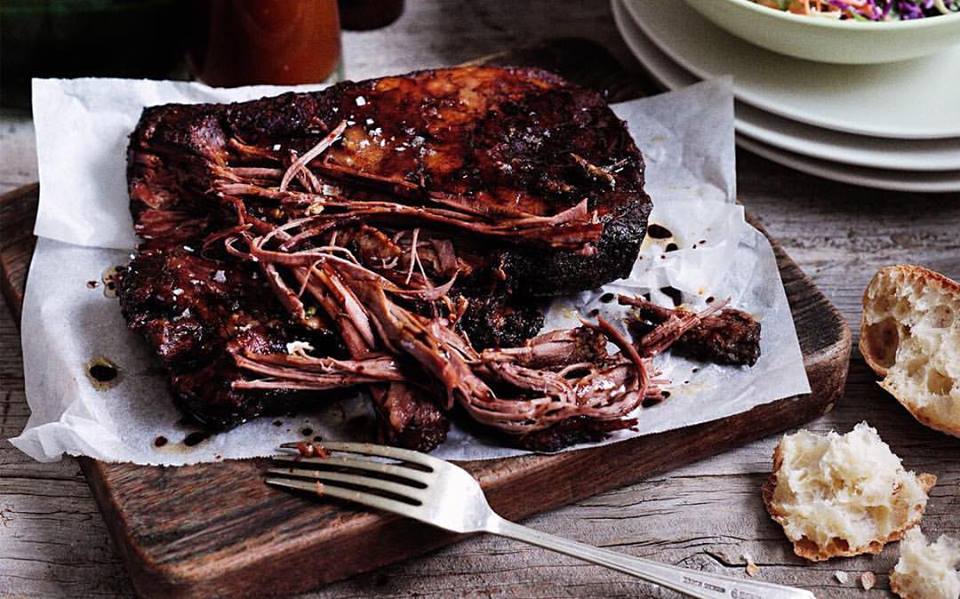 And unlike other steak places in KL, meals here are prepared sous vide-style. Proteins are basically vacuum sealed prior to cooking in a temperature-controlled water bath.
Sous vide is a style of cooking that isn't quite as common in Malaysian restaurants but by opting to give it a go, Stiq manages to bring forth steaks that are tender and good enough on its own, sans sauce.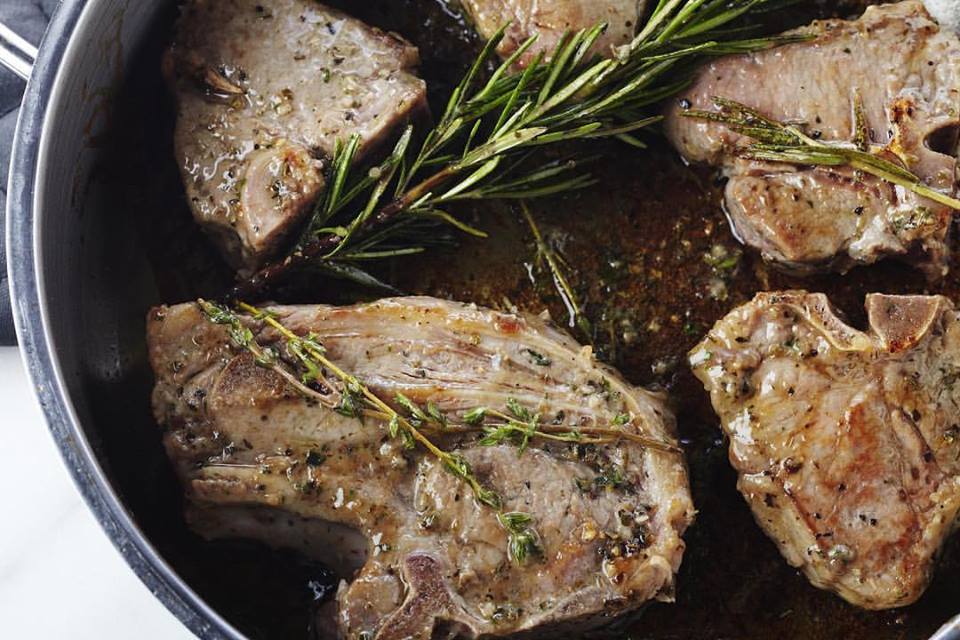 These aren't just our own personal claims, considering how several past guests have raved about Stiq's sous vide steaks too.
After being cooked in a temperature-controlled water bath, the steaks are then further cooked over the flame.
Seeing how Stiq is your average mamak-style eatery, it's amazing what they're offering to guests and the price that accompanies it too. For instance, prices start at RM16 and a lamb shank is only RM40.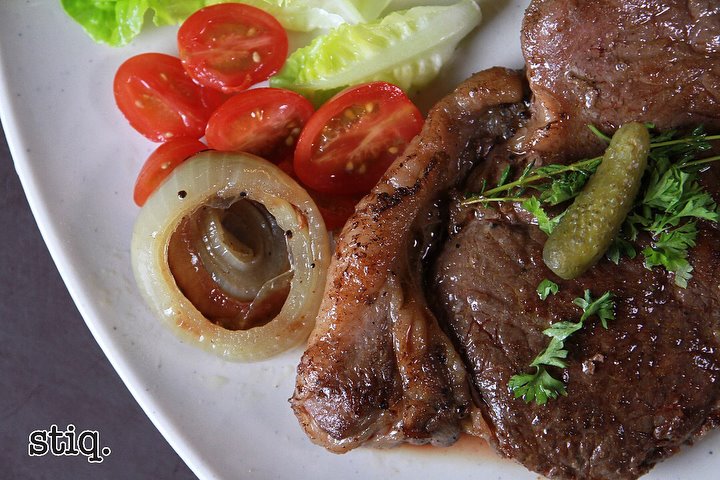 And it's not just servings of protein on its own. It's also paired with potato and green salad as well as a free drink.
If lamb steaks and wagyu steaks are not up your alley, Stiq offers chicken and beef on the menu too.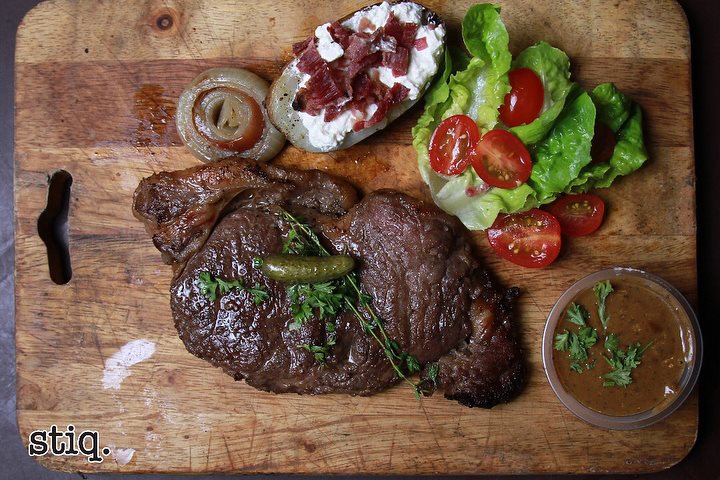 Most of Stiq's meals are prepared with much dedication as they require a long prep time—the lamb shanks are slow cooked for 24 hours and beef bone ribs are slow cooked for 30 hours.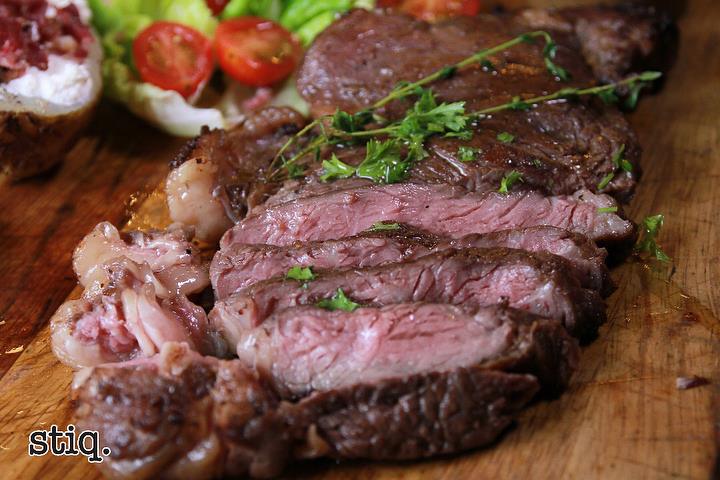 Zul's personal recommendation is the Grass Fed Striploin Sous Vide and the Beef Stiq if you're looking for beef dishes. If you're here for lamb, the Sous Vide Lamb Shank (prepared sous vide for 22 hours) and the Sous Vide Lamb Stiq (prepared sous vide 22 hours) are the ones you should opt for.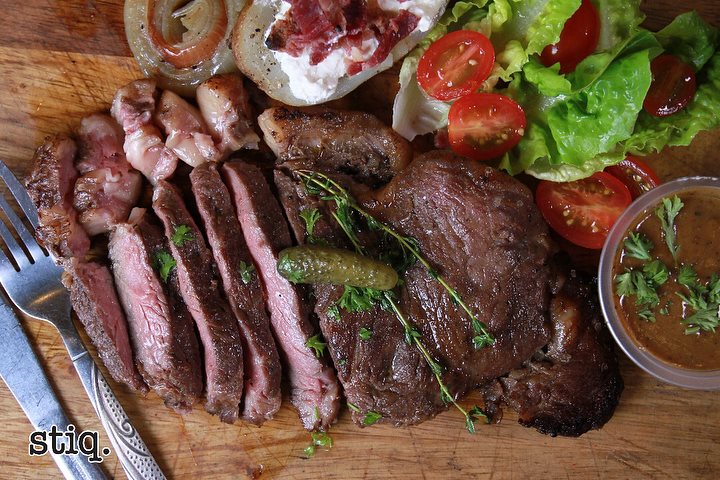 Chicken fans, on the other hand, should give Stiq's version of the Peri Peri Chicken (prepared sous vide for 12 hours) a go.
Stiq
Hours: 6pm-1am, daily
Address: Jalan 4/27a, Wangsa Maju, 53300 Kuala Lumpur, Wilayah Persekutuan Kuala Lumpur
Website: Stiq
Tel: 012-345 2844
All Images: Stiq