"Let nothing come between you" read the little box of cards in my hand.
Noting that it's created by the folks behind Durex—known largely for their condoms—I had to give the creators a mental applause.
That's because, as far as sexual innuendos go, the Durex Real Feels card game's winning—and we haven't even gone through the deck of cards yet.
And yes, you'll find sexual innuendos in every aspect of the game, even down to the rules sheet:
You're urged to unsheath the deck from the specially-designed protector.
Point taken, Durex.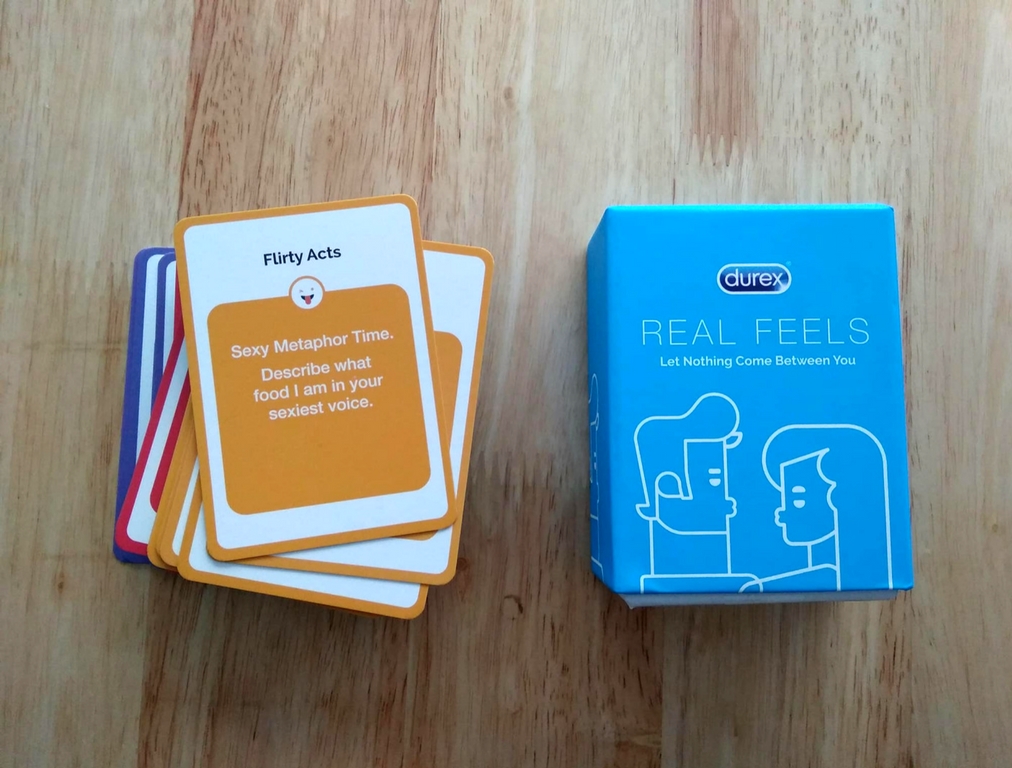 Meant for couples, the game is aimed at getting them to spend more quality time with one another. Essentially it is designed for partners to achieve a deeper, more connected, relationship.
There are 3 categories in the 60-card deck: Flirty Acts, Love Actions and Deep & Meaningful.
Flirty Acts is where players show their confidence and courage by being silly and witty with their partner.
Love Actions is all about putting in the effort to make the right moves to show your love and turn it on for your partner.
Meanwhile, Deep and Meaningful represents the level of connection that is built between 2 partners.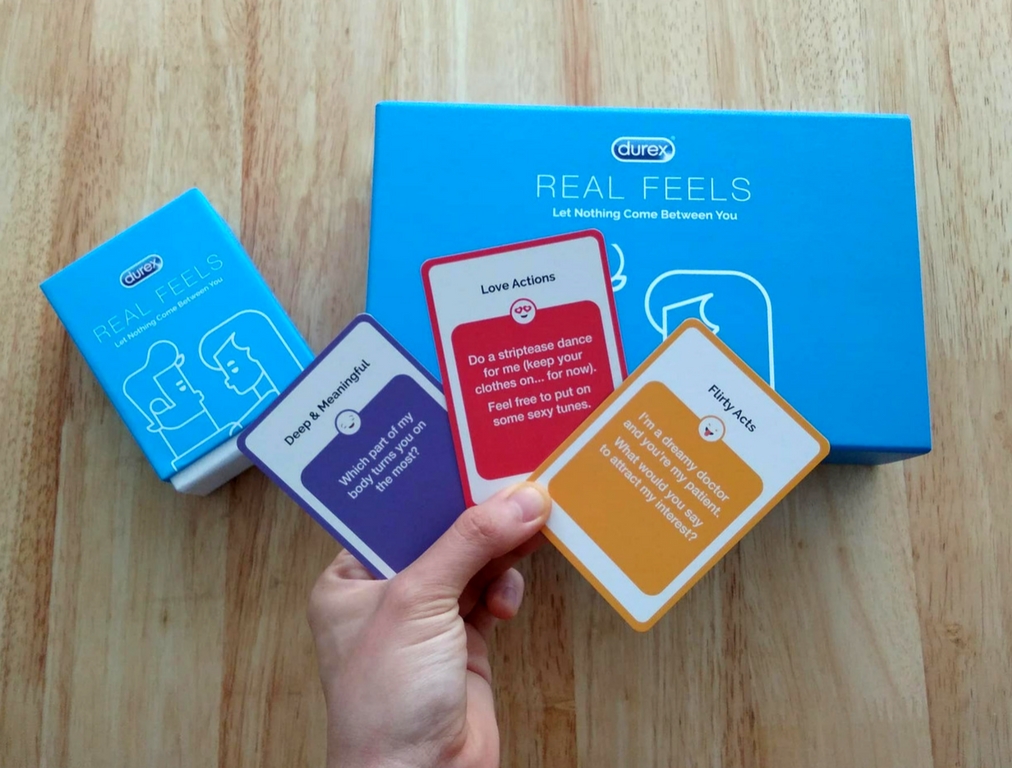 A game for couples, sure. But what happens if we were to play it with our colleagues instead?
The creators of Durex Real Feels encourages play between couples but we can opt to make it a group affair if more friends want to join in the fun.
I decided to put this to the test by roping in 3 of my co-workers to do the deed.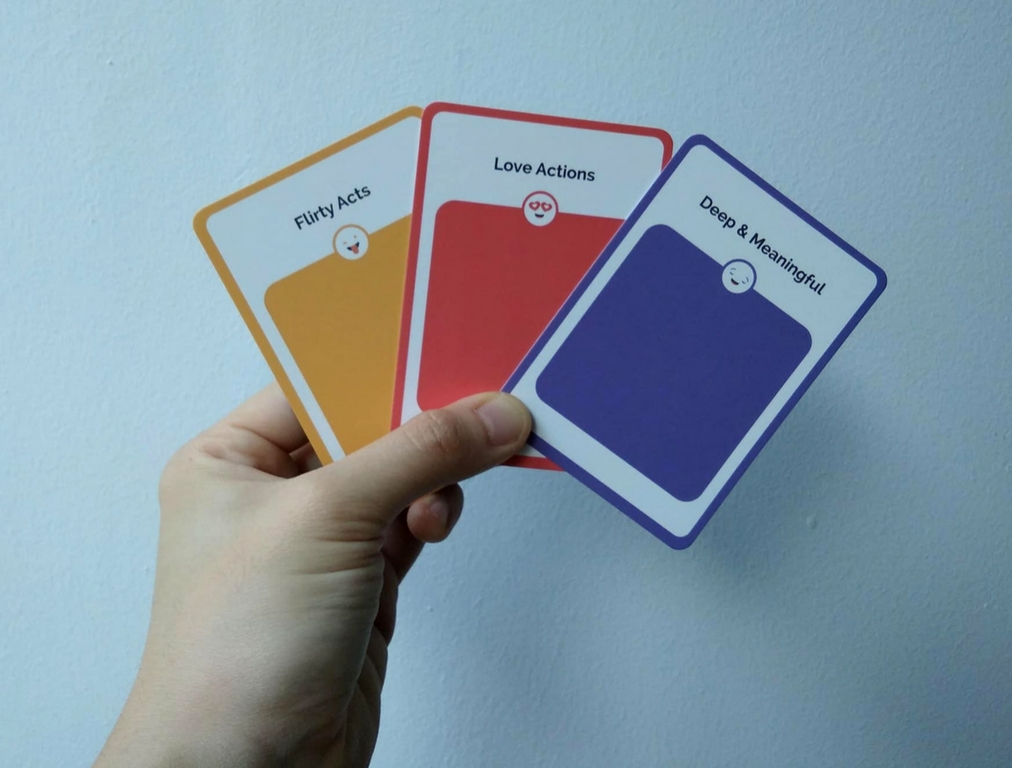 The rules indicate that a player will have to pick a card from the deck and read its category and its task out loud in their sexiest voice.
Needless to say, this is as awkward as it gets—100% wouldn't recommend playing this with your superiors.
But, if you ever find yourself in that situation, just leave your dignity at the door; chances are, you'll enjoy yourself more that way.
Tasks include NSFW ones like "do a striptease dance for me (keep your clothes on…for now)" and more thoughtful, PG-13 ones like "tell me the most vivid memory you remember about us".
The other player must complete the task set by the card holder and if the card holder is left satisfied, the card goes to the satisfaction pile.
The game ends when one player collects 7 cards in their satisfaction pile.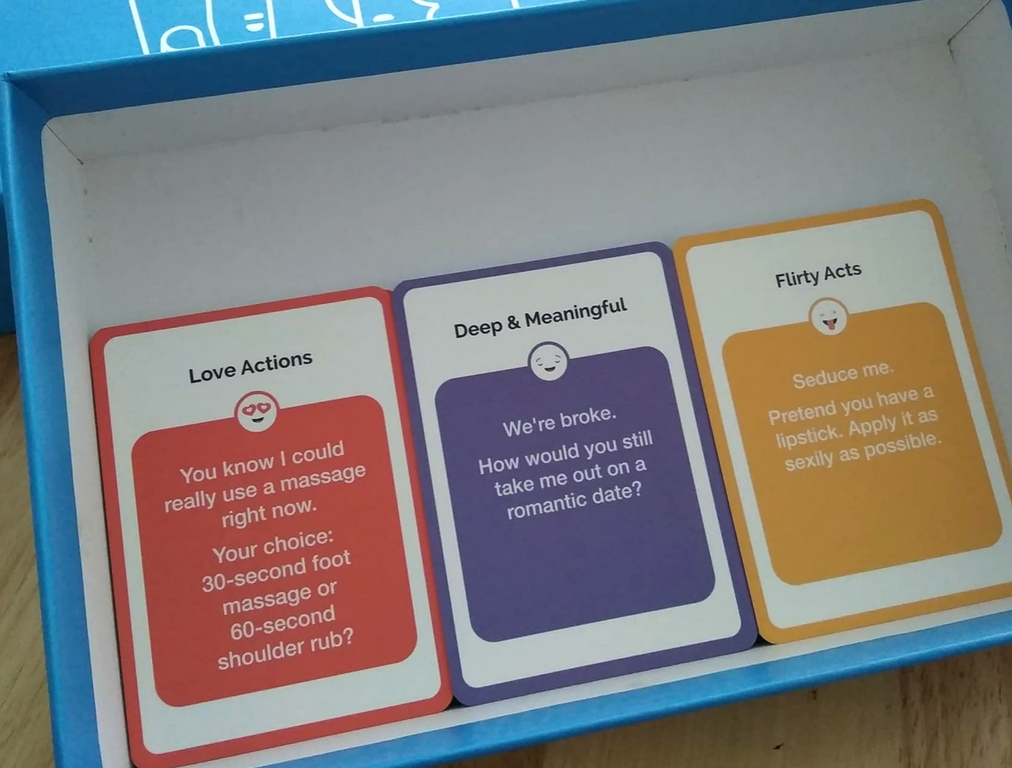 Depending on your group of co-workers, you'd likely get a load of bashful looks, ending up as passes as they proceed to draw a new card (only to find that they are equally as naughty).
And if you end up with jackpot colleagues who are super sporting and down for anything, the game could quickly go down the awkward rabbit hole too.
Either way, you might just leave the game being privy to your colleague's deepest, darkest secrets.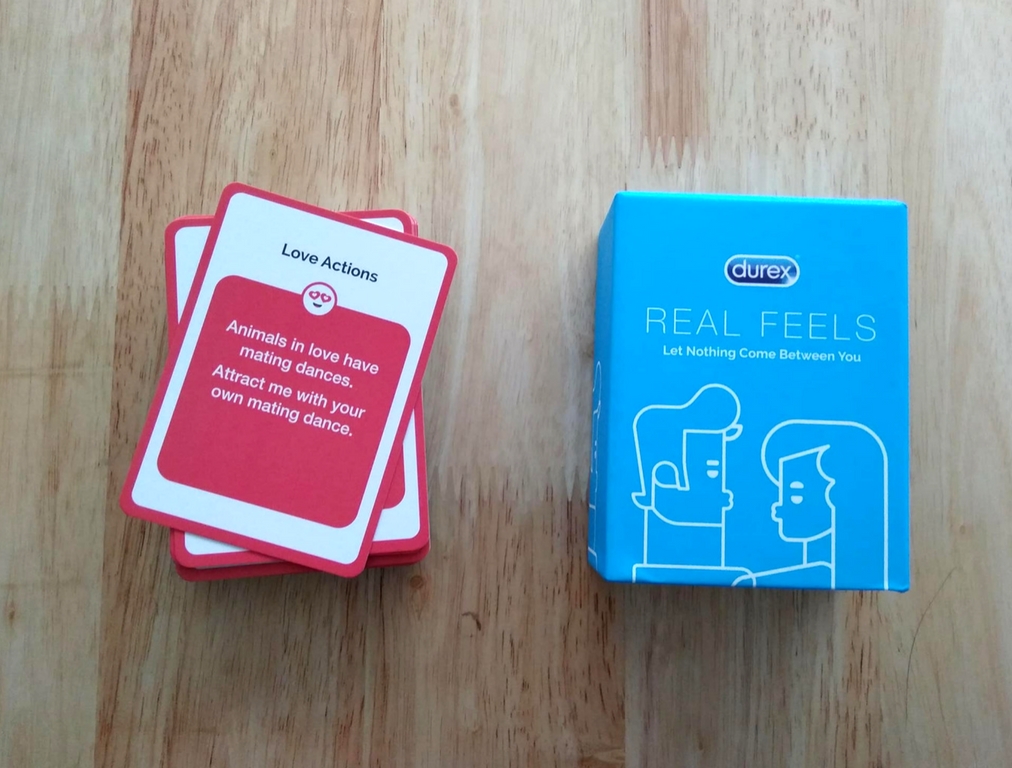 So, is this game really NSFW?
Not exactly. Sure, there are more extreme tasks like "Animals in love have mating dances. Attract me with your own mating dance".
But more often than not, there are oddly hilarious ones like "style my hair in the weirdest way possible. If I like it, I promise to keep it until the end of the game".
It's definitely a slightly quirky bonding exercise and worth considering for your next team building session.
A word of advice though: for those who'd like to keep it more work-friendly, opt to sift through the cards and pull out the ones that might not be suited in your own work environment.
Verdict:
This game's made for: Long-term couples.
Noting that this game is designed for couples, I'd say it's a pretty fun alternative to the traditional movie and makan experience. It's perhaps not first date material but feel free to whip this baby out on your third or fourth date.
This game's not for: Your in-laws and your grandparents.
Yup, don't go there. Even if your grandma curiously asks to play, ask if she could make you a hearty meal instead. This game can be a bucket of fun but probably not with your grandparents. Or your in-laws.
The Durex Real Feels card game is not for sale but you can get it for free when you purchase Durex products. Available exclusively on Lazada, the play cards come free with purchase of Durex condoms. The Durex Real Feels card game is only available whilst stocks last.