#PulangMengundi is a trend that went viral on social media beginning early this week.
It all started when Malaysians received news that the polling date for #GE14 is set for May 9.
The #PulangMengundi trend soon began and it wasn't long before the Twitterverse was filled with interactions between Malaysians who want to return home to vote.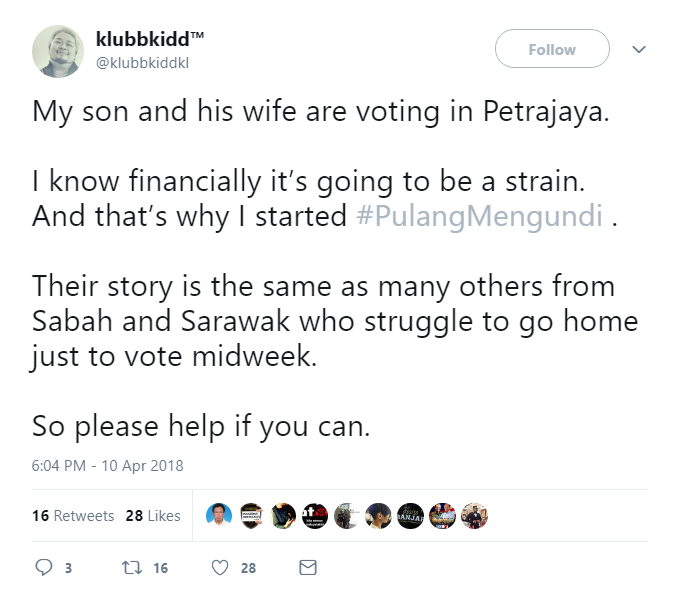 Alongside #PulangMengundi, #CarpoolGE14 was trending as well with people offering help to those who needed transportation aid or cash subsidies for their toll or petrol fare. The hashtag worked both ways: those who needed help as well as those who wanted to offer said help.
Now, there's even a #PulangMengundi website.
Though not run by the same folks behind the original #PulangMengundi trend, it has the same goal and outcome: helping Malaysians have a say for the future of Malaysia.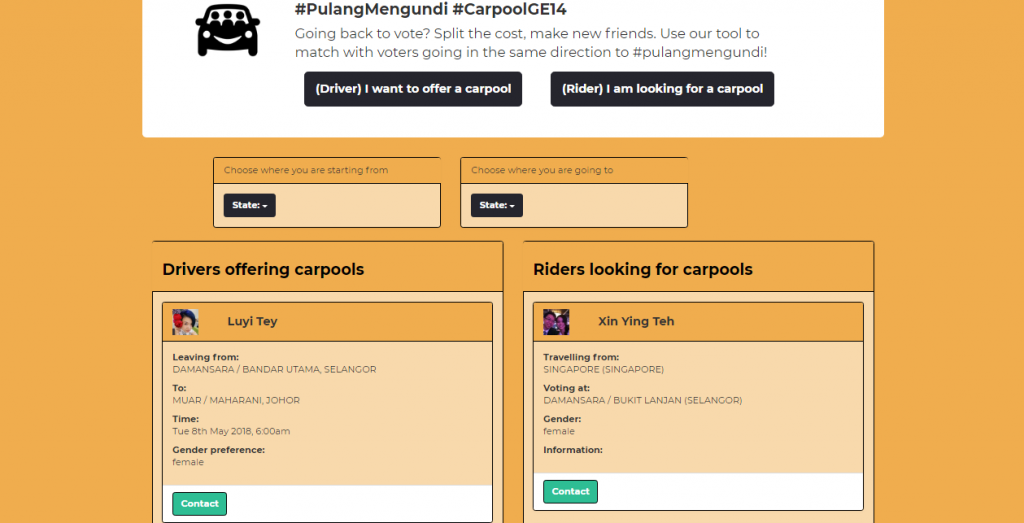 The site is run by a group of young Malaysians who were inspired by the trend and hoped to do their part as well. It's made very clear that they do not collect or disburse any money and merely help to connect Malaysians.
To make the carpooling experience a safe one, users are advised to exchange contact details prior to their journey home—likewise for those who wish to transfer money to those who require travel subsidies.
With the elections less than a month away, Malaysians who require assistance or wish to offer it can opt to do so with the #PulangMengundi website.