When the nasi lemak cake was first introduced to Malaysians, there were 2 sides to it: there were those who were absolutely for it and others who detested it and preferred the nasi lemak in its normal form.
Now, there's a new innovative player in town. First hint: it is made full of cheese. No, it is not a cheesecake – because that wouldn't be very innovative. Second hint: it is a fluffy flatbread from the tandoor.
Yup, you can now celebrate your birthday with a Cheese Naan cake, or celebrate anything, really, because the fact that there is even a Cheese Naan cake in the first place, should be a celebratory cause on its own.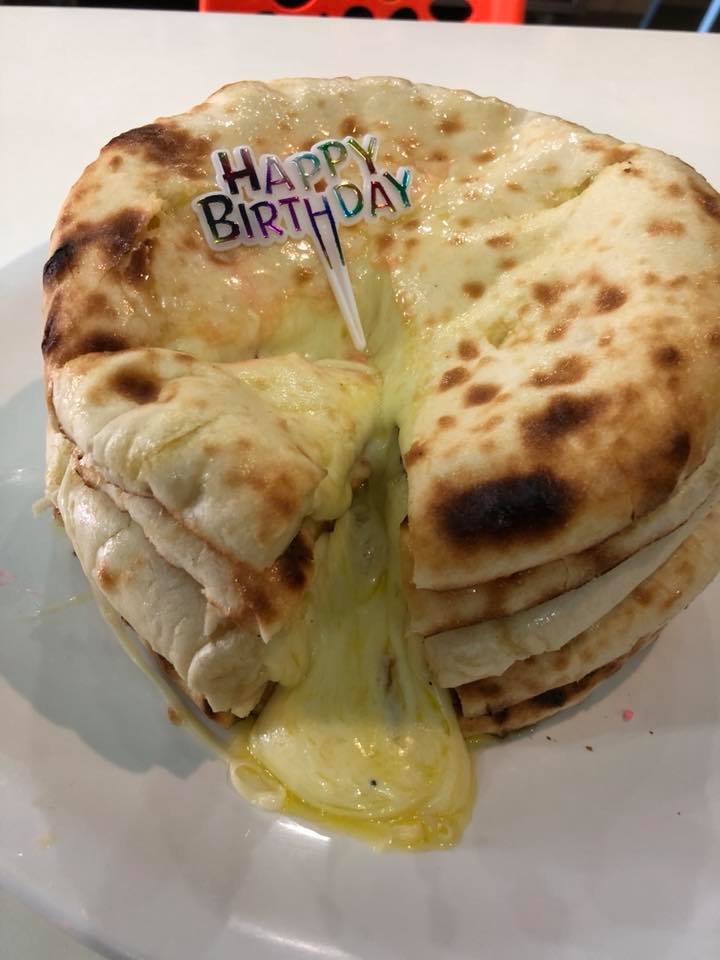 RSMY's naans are renowned for the oozing mozzarella cheese that can fill up one's stomach with just a tiny portion, especially when you mix it in with their special curry dhal.
And as of January 26, they have decided to introduced their stacked pile of cheese naans, effectively multiplying the cheese factor. So, if you figured that their original cheese naan is good enough because of the generous amount of cheese, just imagine the cheesiness of this cake.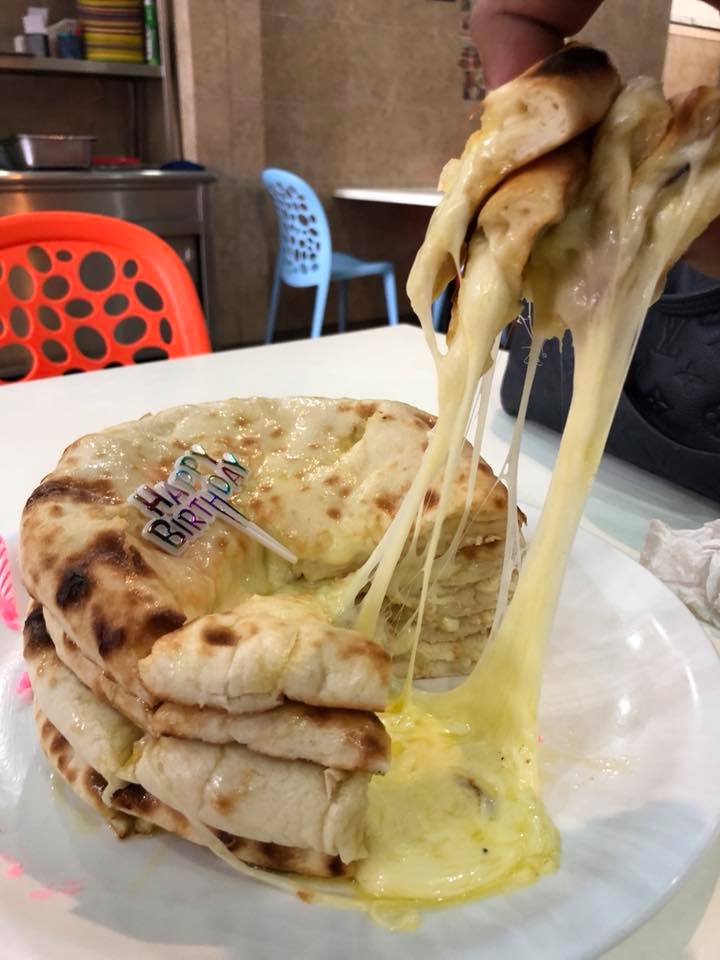 A Cheese Naan cake from RSMY costs RM40, and it's even complemented with a cake topper and candles. Plus, if you're doing some last minute planning for someone's birthday and they're fans of cheese, then there's no need to wait any longer.
RSMY
Hours: Monday-Friday: 3am-2pm, Saturday-Sunday: 12pm-2am.
Address: 76 Crystal Ville, 70 Jalan Danau Niaga 1, Danau Kota, Kuala Lumpur, 53300
Website: RSMY
Tel: 012-334 5548
Featured Image Credit: RSMY Facebook