The Cakescape recently achieved worldwide recognition and instant virality when their uber gross (yet oddly satisfying) cake was featured on 9GAG.
If you've spent hours watching zit popping videos on YouTube, this cake is hands down the perfect one for you. The cake created by The Cakescape features a girl with short dark hair, and 9 large 'zits' positioned all over her 'skin'. If you've always wanted to pop a huge zit, you can do so with 2 of the large 'acne' on the cake which are filled with 'pus'.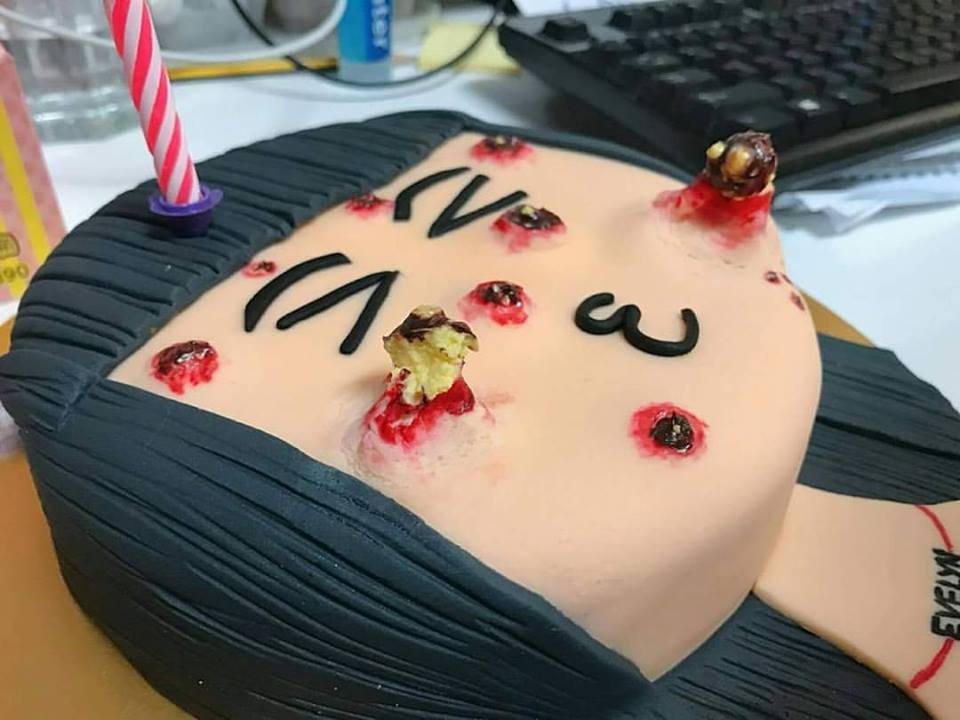 It looks super realistic too! Now, it's got us wondering, who's Evelyn and what sparked the interest to create such a cake? We're not the only ones curious either. Comments started flooding in after the cakery was featured on 9GAG, with some even asking if The Cakescape delivers this unique, one-of-a-kind cake, and its price.
Now, question is, would YOU order this cake? 😛
The Cakescape
Website: The Cakescape
Tel: 017-645 6759
All Image Credit: The Cakescape