When someone thinks of healthy food, they might automatically figure that it's bland or boring. After all, with the plethora of sinful, decadent meals out there, why would one settle for some spiraled zucchini noodles and beetroot salad? Unless of course, the meals are delicious and healthy at the same time. One place that serves good-for-you meals which are also flavourful is Fittie Sense, a new café in Bangsar.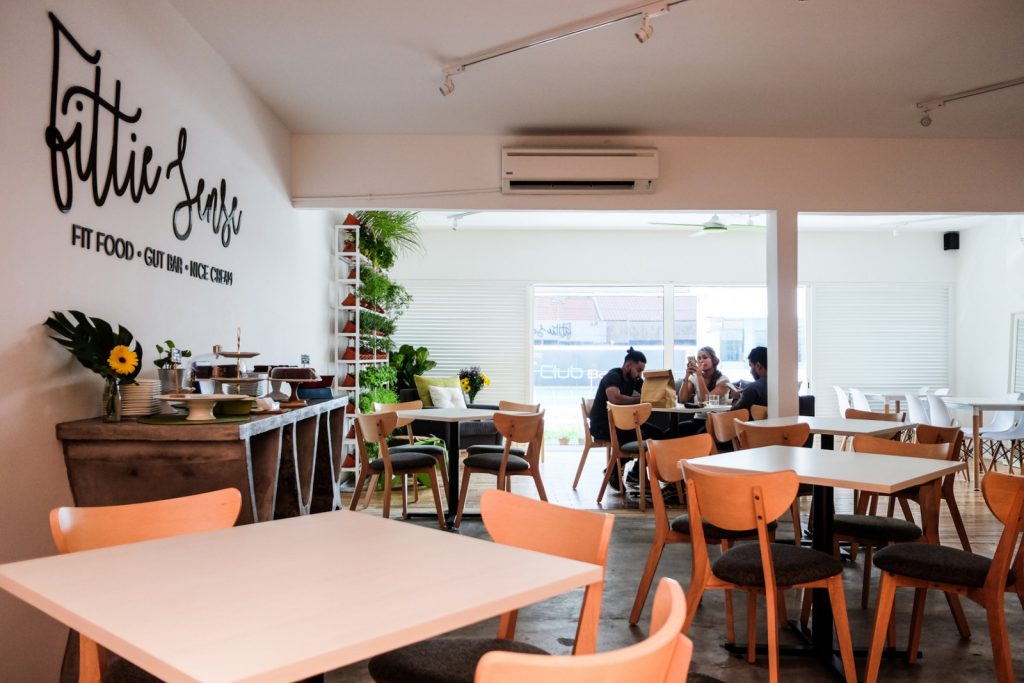 Upon entering, you would find yourself in a predominantly white space filled with serenity and tranquility. Clean eating in a clean, uncluttered white space. That sounds about right. One thing's for sure, you'd be able to eat your meals peacefully here. Fittie Sense has even thrown in some potted plants at the corner of the eatery for good measure.
When it comes to food, Fittie Sense calls them Fit Food and they range between gluten-free, dairy-free, nut-free, paleo-friendly, keto-friendly (high-fat, moderate protein, low-carb diet) or diabetic-friendly meals.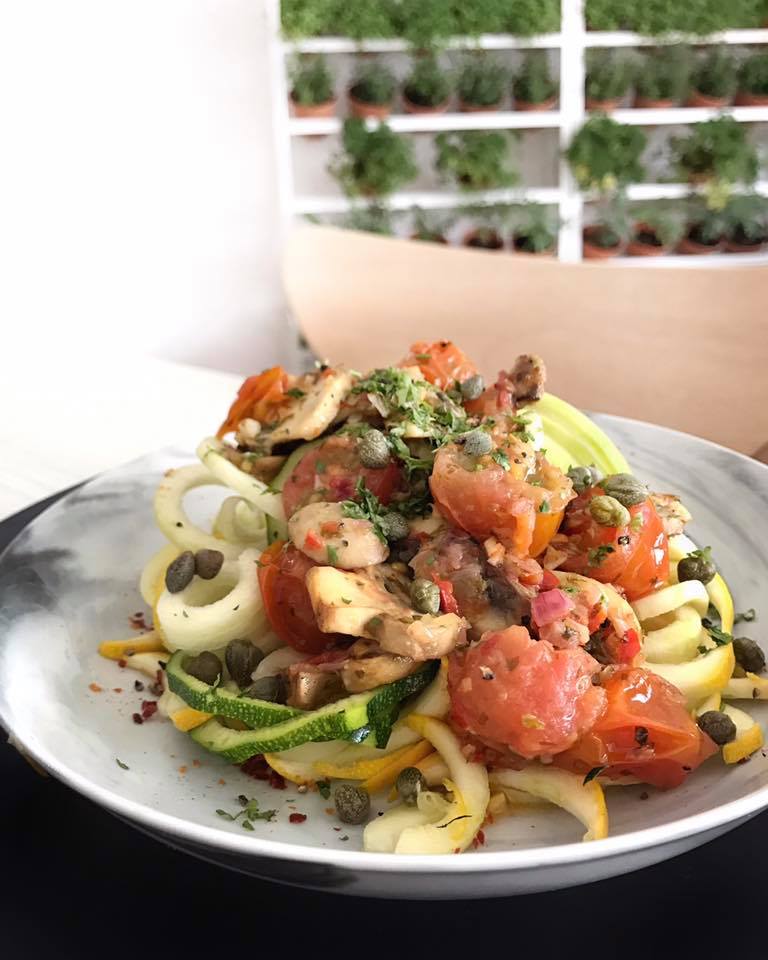 True to their vision, Fittie Sense offers a healthier take on spaghetti. Instead of spaghetti, they use zucchini instead. The Yellow-Spiraled Zucchini with Mushrooms and Tomato Cooked In Aglio Olio Style (RM17) might not be predominantly carbs, but it still tastes amazing. The sauce itself is made out of chilli, garlic, lemon, parsley and capers and with each bite, you will get a burst of spicy and zesty flavours in your mouth.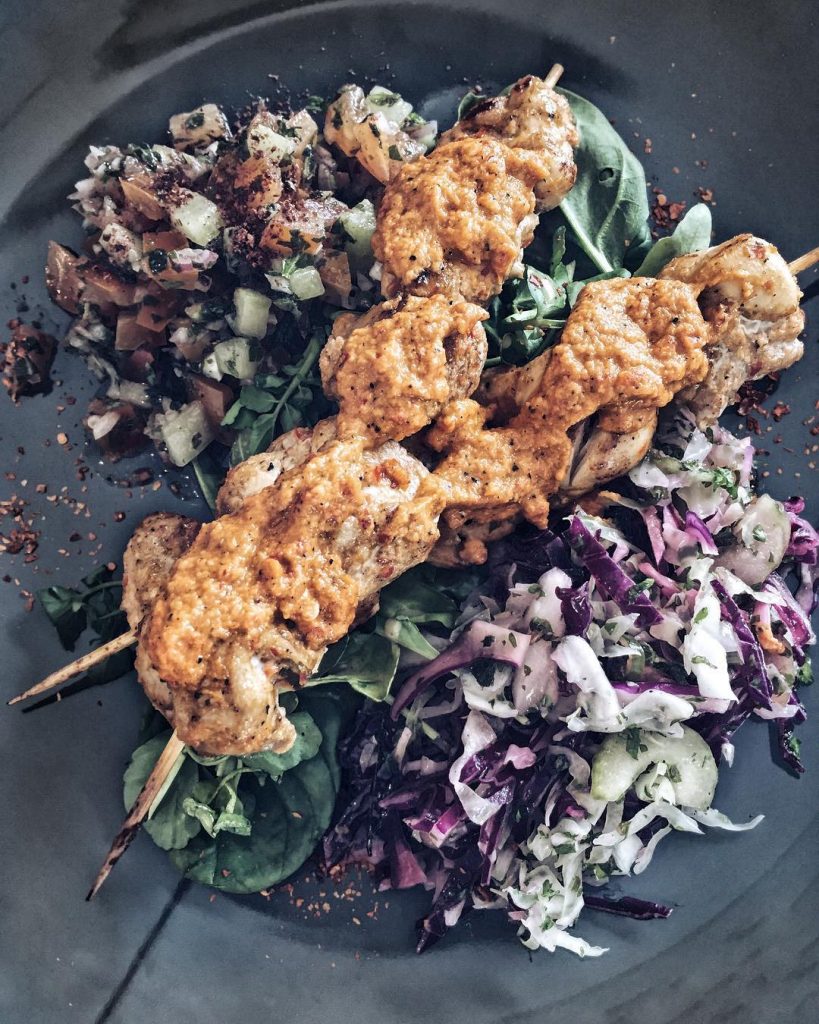 Of course, wholesome meals doesn't mean that it has to be vegan or vegetarian. After all, balance is key right? The Harissa Chicken Kebabs with Lebanese Slaw and Sumac Salsa (RM24) is definitely a good appetiser to start off with. The secret to this dish is the Lebanese slaw and sumac salsa.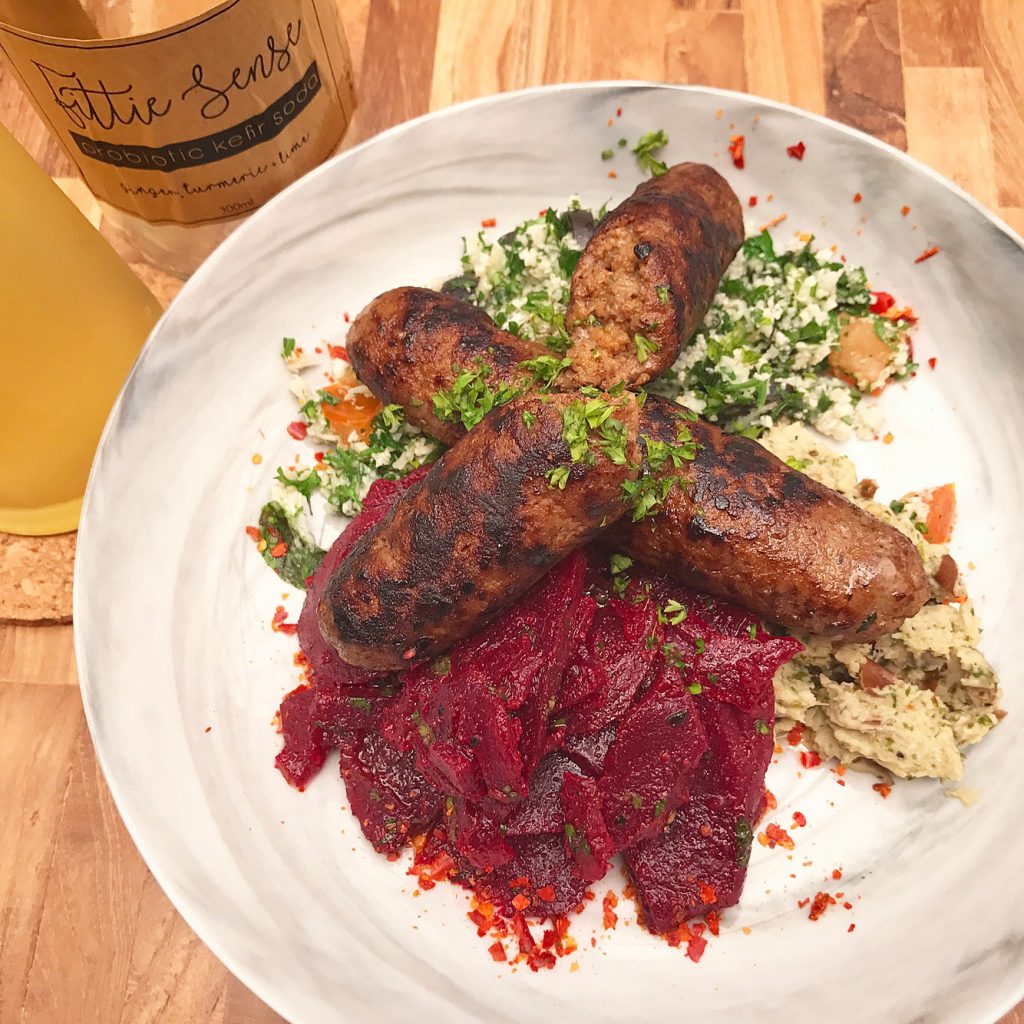 The next dish might make you raise your eyebrows but hear us out. If you enjoy kebab, you should give the Beef Kofte with Baba Ganoush, Marinated Beetroot & Cauliflower Tabbouleh (RM32) a go. If anyone could make beetroot taste good, it'll probably be Fittie Sense. The trick is in marinating the beetroot, giving it a savoury kick to add on to the beetroot's natural flavours.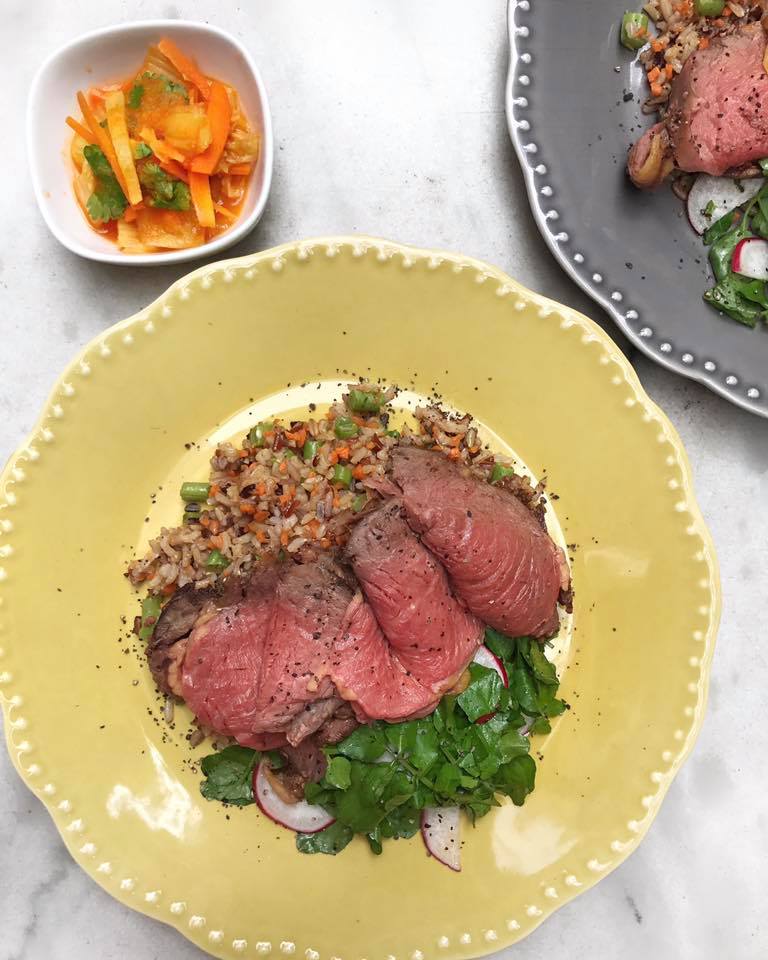 Their Grass-Fed Beef Sirloin, Fittie Kimchi & 10-Grain Rice with Watercress Radish Salad is roasted to pink perfection. The dish comes with multi-whole grains, rice, watercress and radish salad. They also serve an in-house fermented kimchi in this dish. Kimchi is not something you'd regularly find in dishes, especially non-Korean fare, but it's actually good for your gut and has a spicy, tangy kick to it too.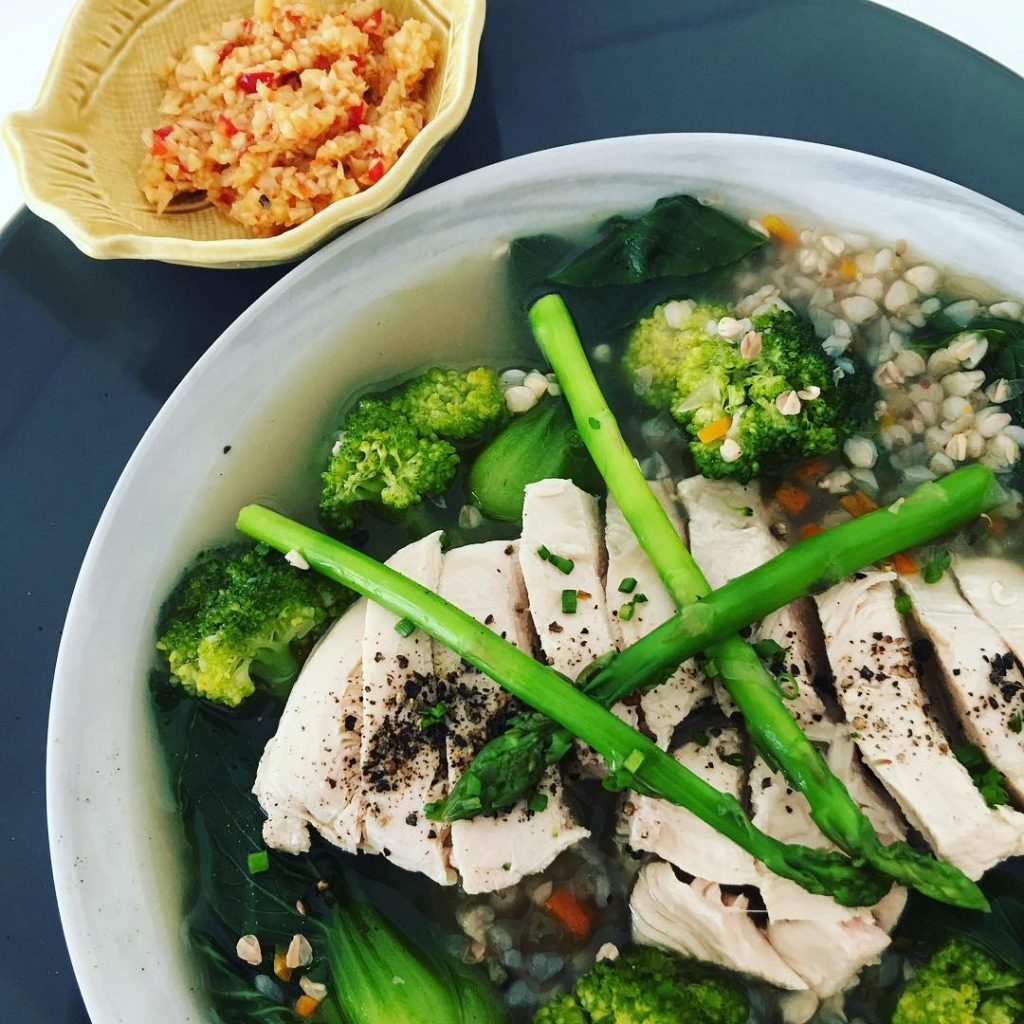 The Poached Chicken Breast with Asparagus and Bok Choy in Buckwheat Congee (RM34) might look simple but the flavours are not. Congee and greens get an upgrade in flavour with the garlic-ginger dressing it comes with. It's good that the vegetables are the crunchy kind too as it adds a bit more texture to the dish.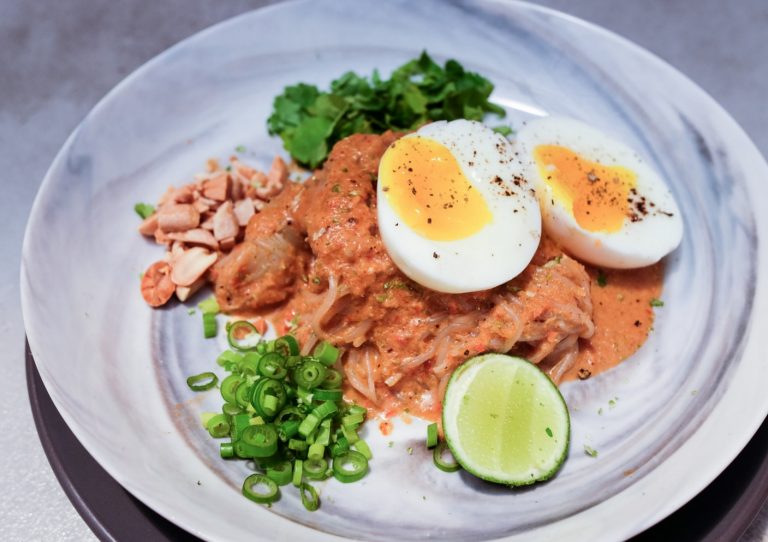 The Red Laksa (RM18) is made out of konjac noodles topped off with soft-boiled eggs. Even though it's a dry version of the traditional laksa, it is still very much one. In fact, just think of it as a plate of deconstructed laksa.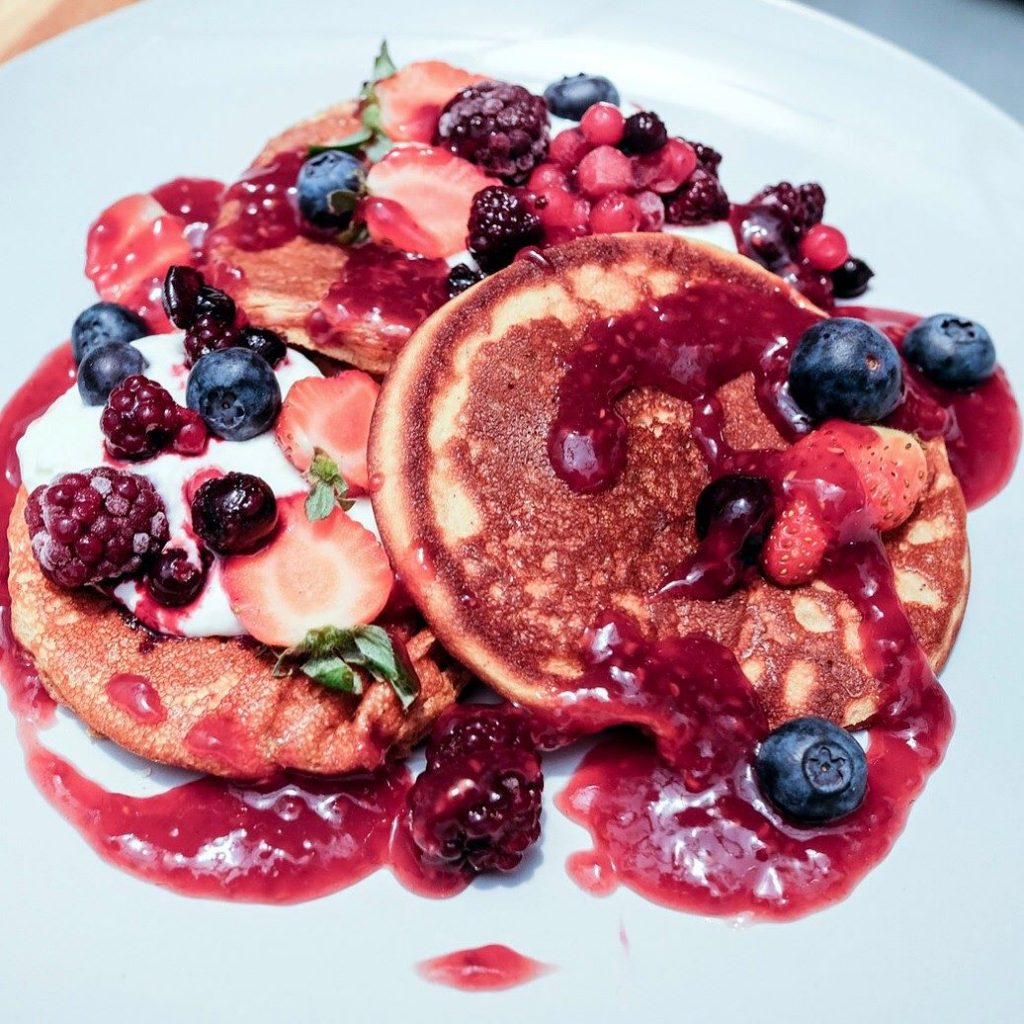 For desserts, the Gram Dal Lentil Pancakes (RM24) is good for 2. The ingredients used in this dish are lentil powder, kefir curd and house-made strawberry jam.
Certainly, leading a healthy lifestyle in Malaysia is pretty tough. There are so many tempting options out there. Hence it's great that Fittie Sense offers healthy fare that is also yummy. It's a good way to introduce nutritious meals to those who don't normally have them too.
Fittie Sense
Hours: Monday-Friday: 11am-10pm, (Closed on Tuesdays), Saturday-Sunday: 8.30am-10pm
Address: 23A, Jalan Telawi 3, Bangsar Baru, Kuala Lumpur
Website: Fittie Sense
Tel:  03-2858 4023
Feature Image Credit: Fittie Sense & Eat Drink KL