The majority of us have stopped drinking milk out of baby bottles since our toddler years. But those who have paid a particular café in PJ a visit, will beg to differ.
Enter Slurp Café in PJ.
Quirky as it is, this eatery has its draw factor. First up, comic fans will fall in love with their decor which draws inspiration from famous comic book characters.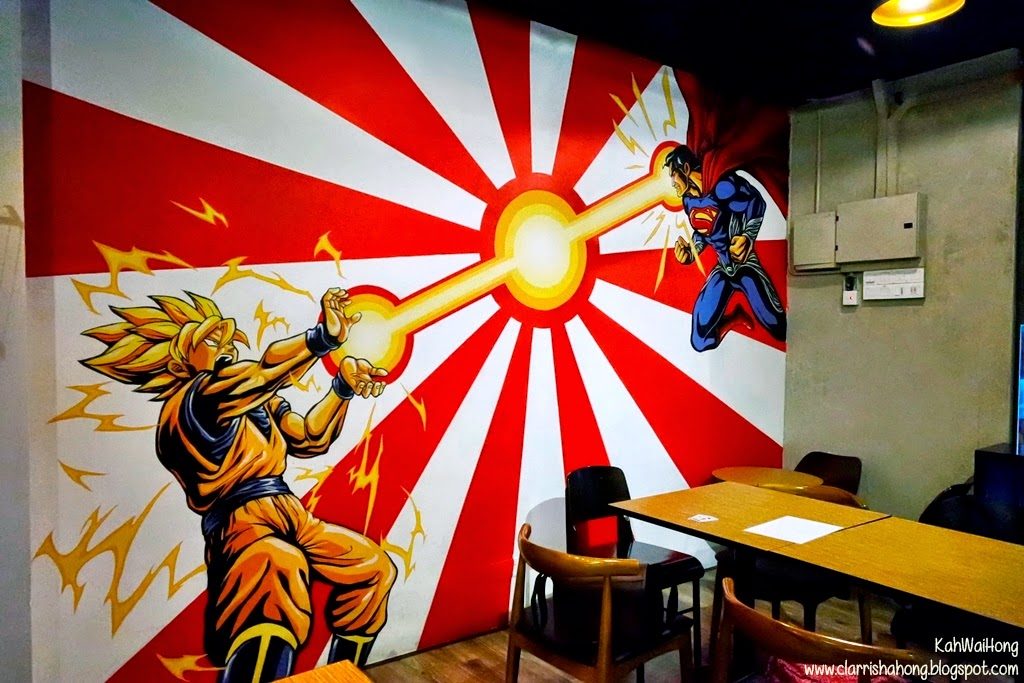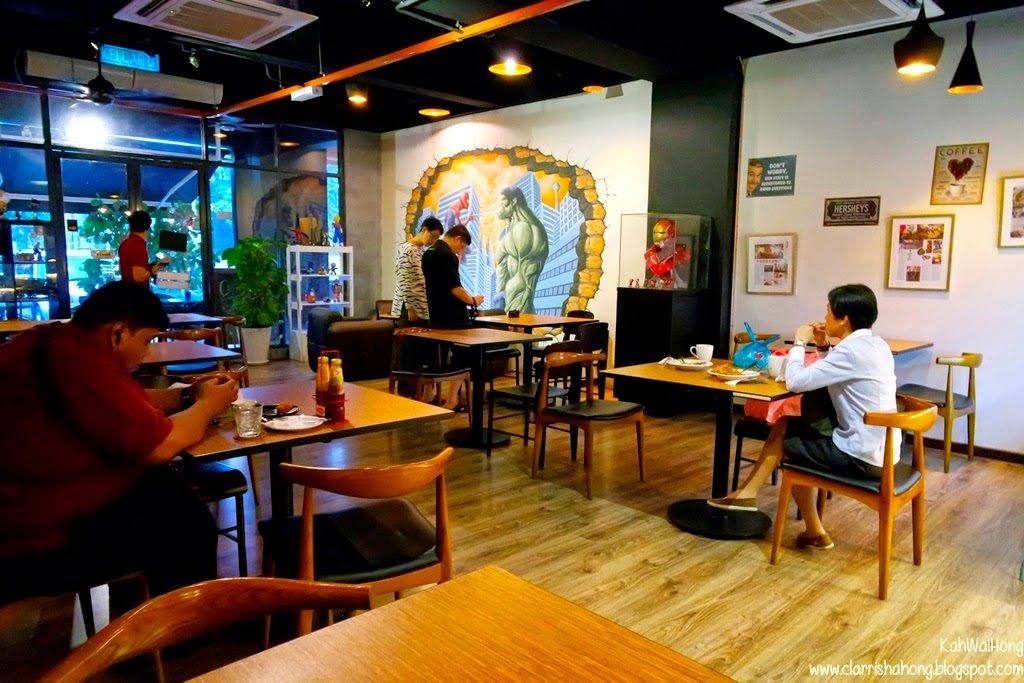 Next up, their cuisine might seem ordinary, with the typical Japanese-Western fare that they offer, but there's a significant twist to it.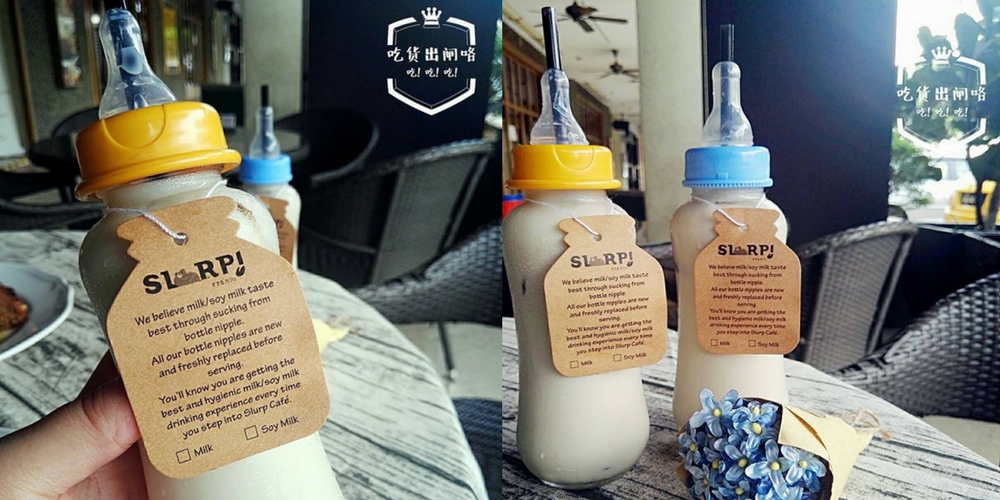 They use baby bottles to serve their milk in, instead of the typical cups. You can either drink the milk as it is or use the straw provided. Each bottle comes with a label stating, "We believe milk/soy milk tastes best through sucking from a bottle nipple. All our bottle nipples are new and freshly replaced before serving. You'll know you are getting the best and a hygienic milk/soy milk drinking experience every time you step into Slurp Café". Each bottle is priced between RM6.90-RM7.90.
On top of the milk bottles, Slurp also offers the signature Japanese meal of omurice.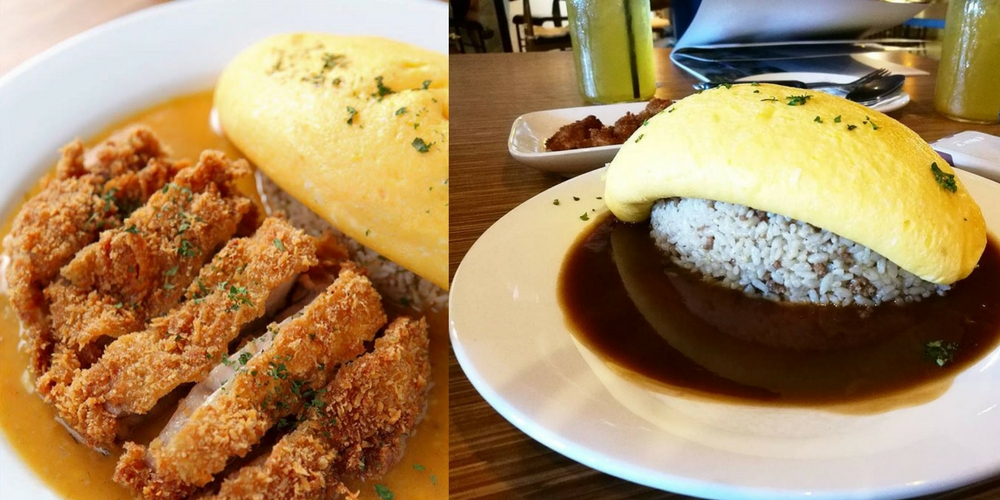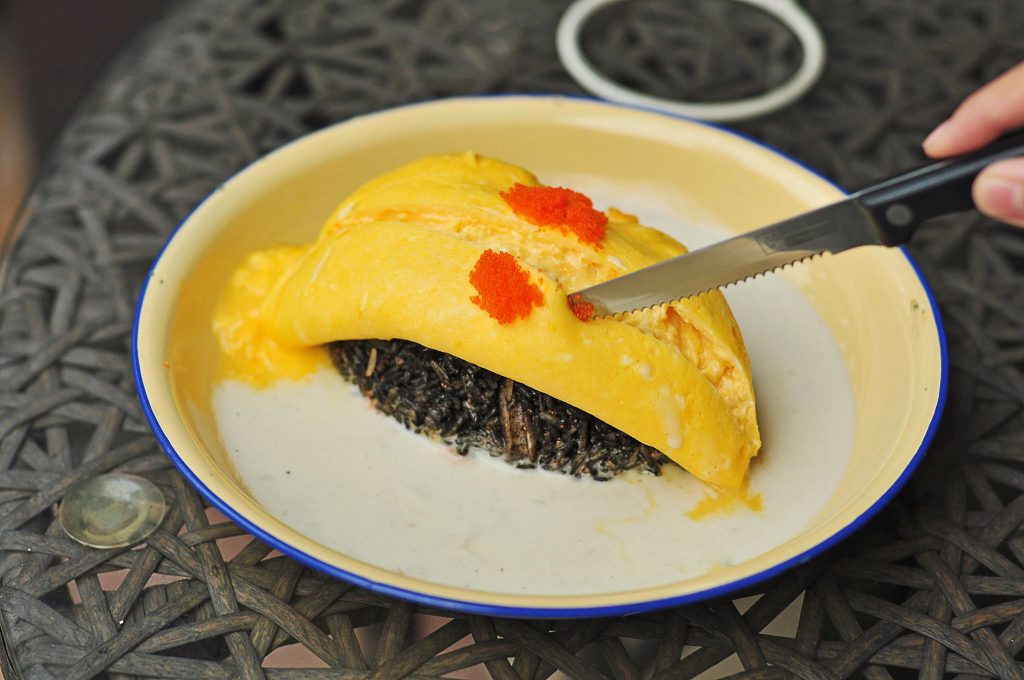 An omurice dish features a half-cooked omelette which is actually trickier to accomplish than it appears. First, one would need the right pan and also the skills to flip an egg to perfection, while still maintaining its semi-cooked texture. Breaking open one of these eggs is the ultimate satisfaction. It is cooked perfectly on the outside but is gooey and runny on the inside. The egg is served on a bed of rice and topped off with Slurp's signature sauce. You can also opt for some sides like a chicken chop. The price for this dish ranges between RM13.90 to RM21.90.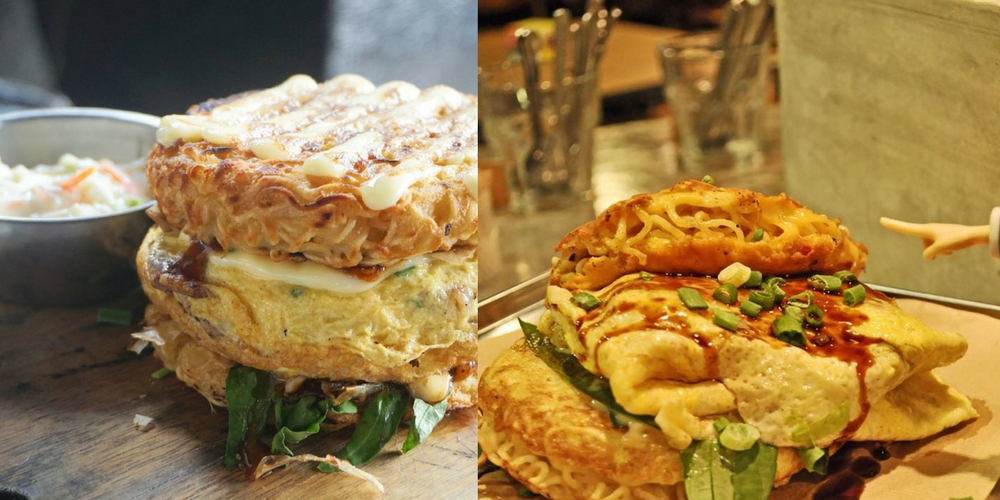 How about a ramen burger if the omurice did not tickle your fancy? The "ramen buns" are shaped perfectly to resemble burger buns, and sandwiched in between the noodles are juicy, tender chicken chops wrapped inside a fried egg.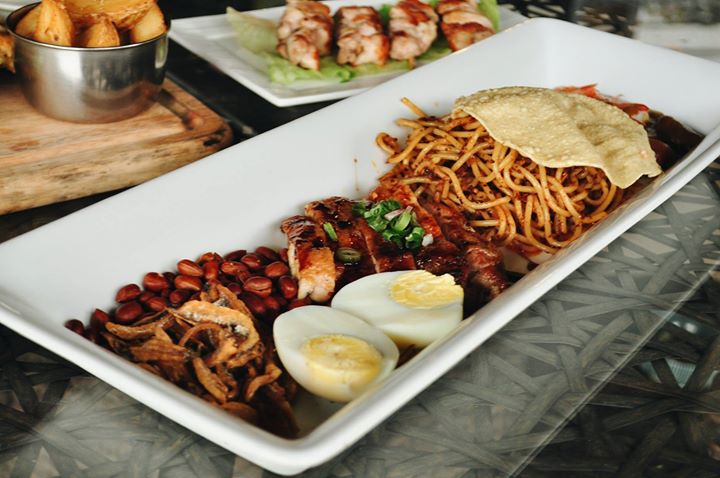 Instead of a typical nasi lemak dish, you can get spaghetti too. It comes with the normal nasi lemak side dishes of half-boiled eggs, peanuts, anchovies and even a papadom. This is all topped off with some spicy sambal.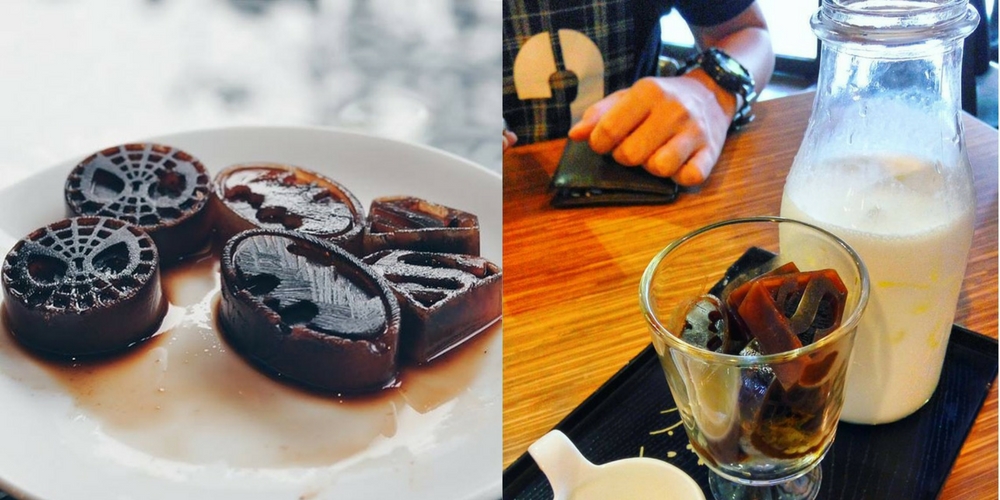 Their ice cubes are also shaped to resemble comic superhero logos. The ice cubes will be served with a glass of warm milk.
It's clear that Slurp doesn't serve the ordinary dishes and they come up with unique ideas to present their meals as well. If you're looking for a cosy spot to tuck into some Japanese-Western cuisine, you can consider this PJ café.
Slurp Café
Hours: 11am-11pm, daily
Address: 3 Two Square, 2, Jalan 19/1, Seksyen 19, 46300 Petaling Jaya
Website: Slurp Cafe
Tel: 03-7497 1367
Feature Image Credit:吃货出闸咯