We don't need to house another app on our phone which is already lagging as it is. However, multi-tasking apps that help to increase our productivity and save time is worth downloading. One such app is the new and improved MyDigi app.
The all-new MyDigi app comes with an enhanced user interface and added features. It has all the great features of the previous MyDigi app, with more exciting ones like Rewards, Badges, Live Chat and many more. Here are 6 things you never knew you could do with the new MyDigi app!
1. The brand new interface makes life a whole lot easier.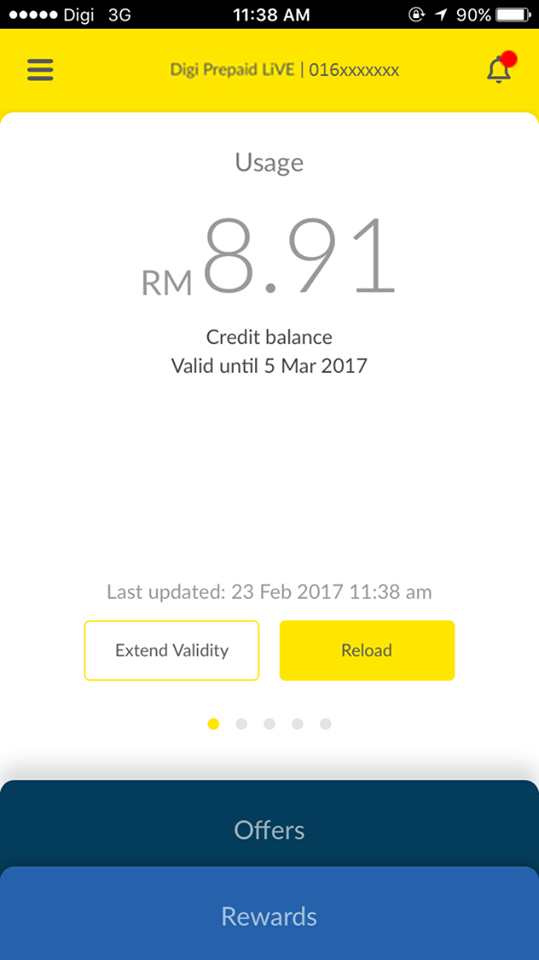 The app comes with a brand new user interface which is designed from Digi customers previous feedback, including Postpaid, Prepaid and Migrant customers. The interface now allows users a full glance of their account usage and access exclusive offers/rewards too.
2. Redeem attractive monthly offers.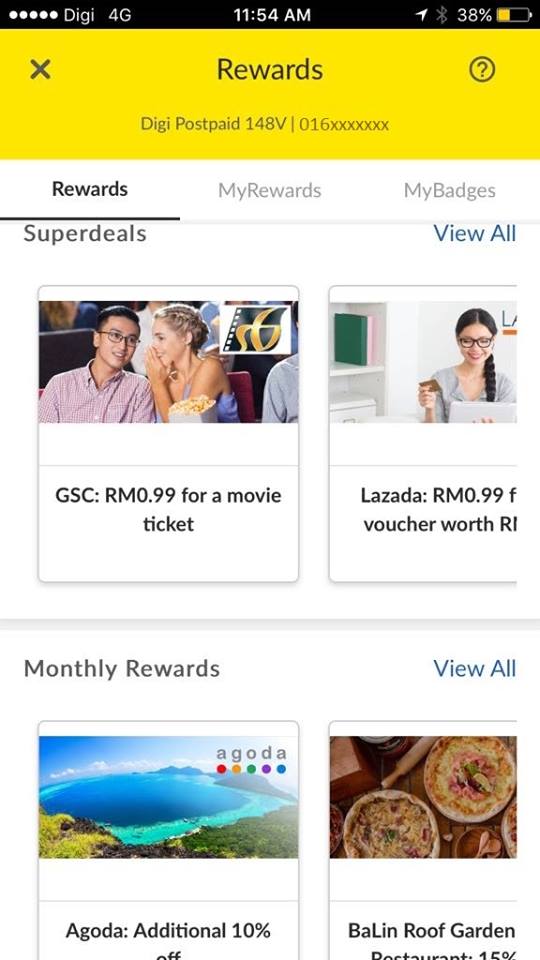 Mention the word "free" and any Malaysian would instantly be interested. The MyDigi app allows users to redeem attractive monthly offers including those in fashion, food and entertainment. Besides that, you can also get rewarded everyday with Superdeals at RM0.99, and the deals include a GSC movie ticket.
3. Add value to your transaction.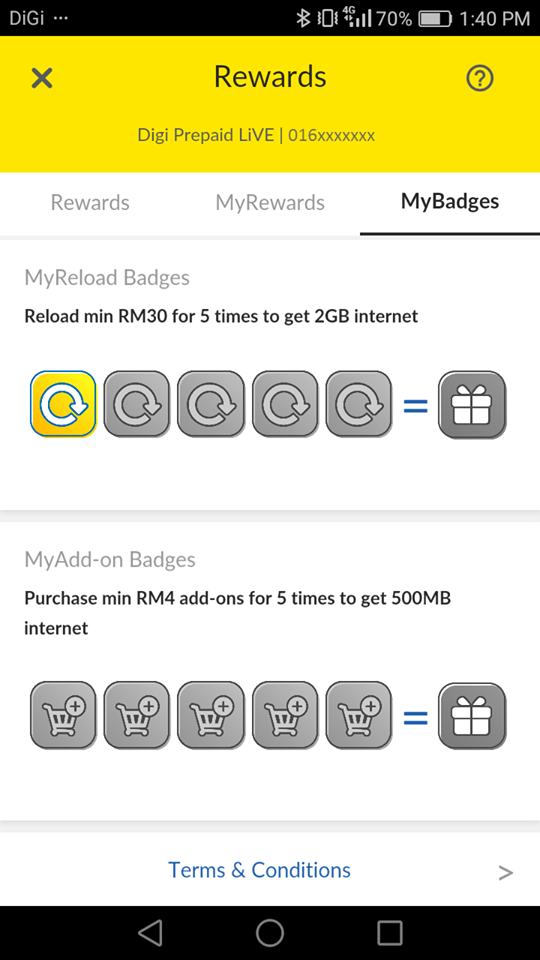 Turn your mobile usage into one which actually rewards you through the gamification-like feature of the new MyDigi app. Just like how games will earn you badges, so will this app.For instance, you can reload a minimum of RM30 for 5 times to unlock a badge for free internet.Considering how you will likely top up that amount anyway, this gives you rewards without any additional spending.
4. Get exclusive deals.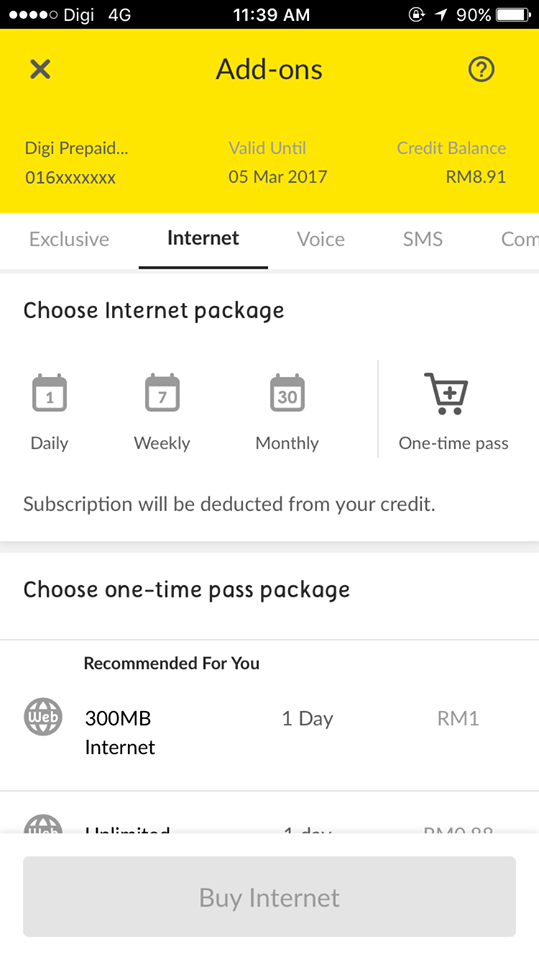 Heavy internet users will appreciate the fact that MyDigi now allows users to get exclusive internet deals at promo prices. You will get 1GB of free mobile data for 3 months upon signing up for the app. That's a total of 3GB for free for a total of 3 months! If you want more, you can purchase the exclusive internet deals. There are several packages to choose from like the daily, weekly, monthly or one-time passes. Some of the options you can opt to purchase is the 1 day 300MB internet for only RM1.
5. Gain a wider range of payment methods.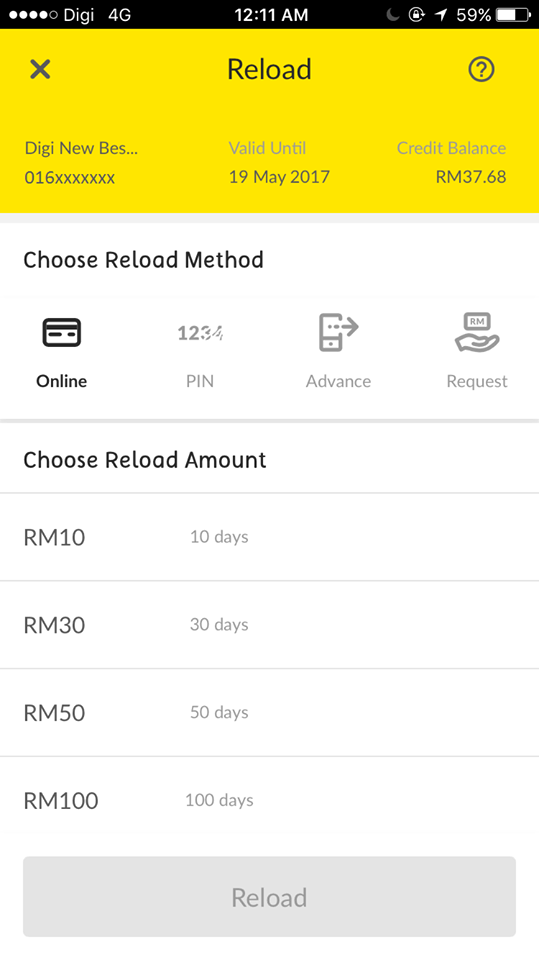 Gain a wider range of payment methods to pay for your mobile billings from bank accounts, credit cards and debit cards. Prepaid users can also do away with the concept of purchasing prepaid cards at convenience stores through the new Reload system. This system enables users to purchase a certain reload amount and pay through any method they personally prefer.
6. An upgraded customer service and support.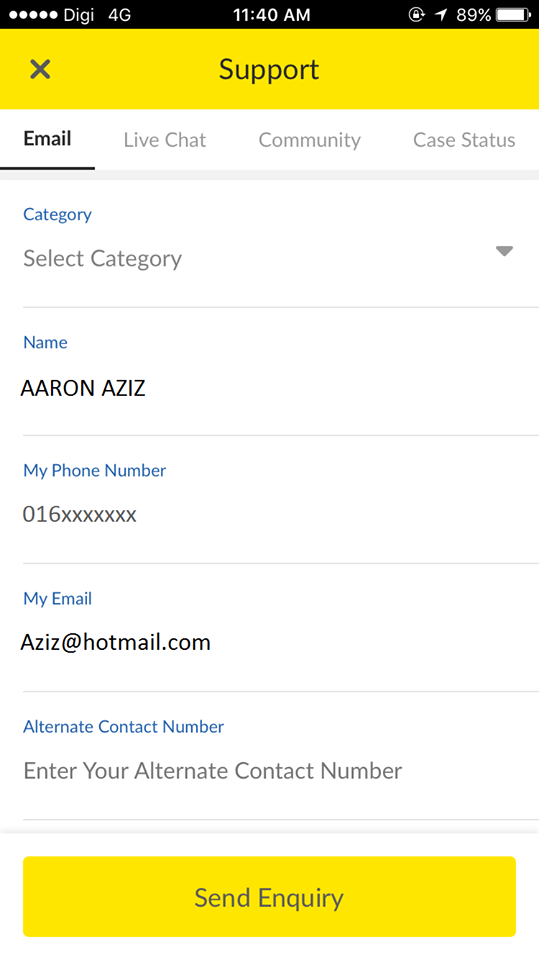 The updated Customer Service and Support now comes with a location-based email support, a live chat function and you can even track your case (Incident Tickets) in real-time. You can file direct feedbacks via the app and your report will be given a legit case number. That way, you'll know that your concerns are taken seriously by the team and you will also have a visual record of your feedbacks. Alternatively, you can chat with a representative through the MyDigi Live Chat function.
Malaysian millennials are always on the lookout for ways that they can simplify their life and save time on mundane tasks. With such an app, mobile users can certainly appreciate functions such as making our mobile billing payment system fast and seamless.
"Adulting" is hard enough, so perhaps through this MyDigi app, we can ensure that at least one aspect of our life is sorted.
Download the MyDigi app on the Google PlayStore or the Apple App Store. For more info on the MyDigi app, click here.
This article is brought to you by Digi.