You would find fast food as part of any Malaysians' diet, whether it's eaten regularly or once in a blue moon. We love our burgers, hotdogs, and pizzas just the same. However it's also nice to treat ourselves to a fine dining experience once in a while. Well, there's a restaurant in Bangsar that combines our love for both fast food and fine dining under one roof. Enter Proof Pizza + Wine.
They serve all types of wood fire-baked pizzas and these artisanal non-halal pizzas can also be paired with their range of wines that you can pick out from the pretty impressive wall of wines. Each pizza comes in 2 size choices of 8-inches or 12-inches wide.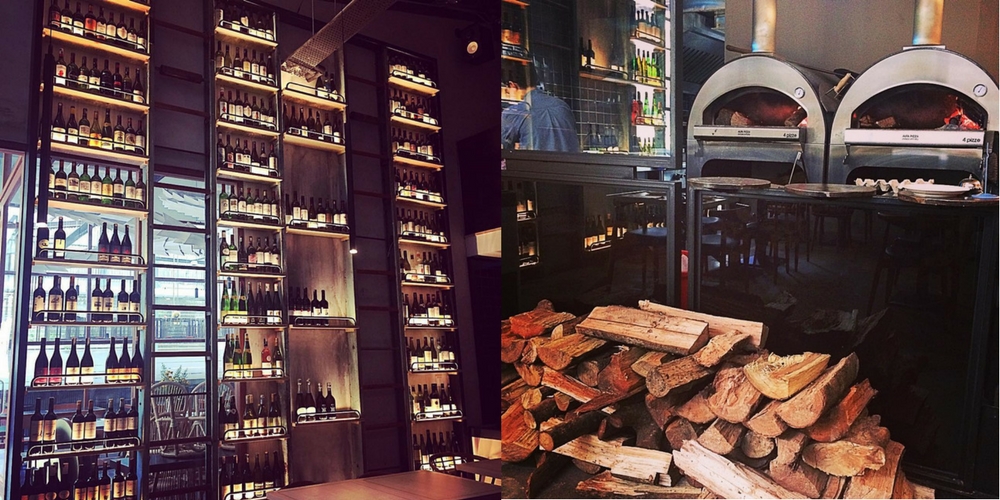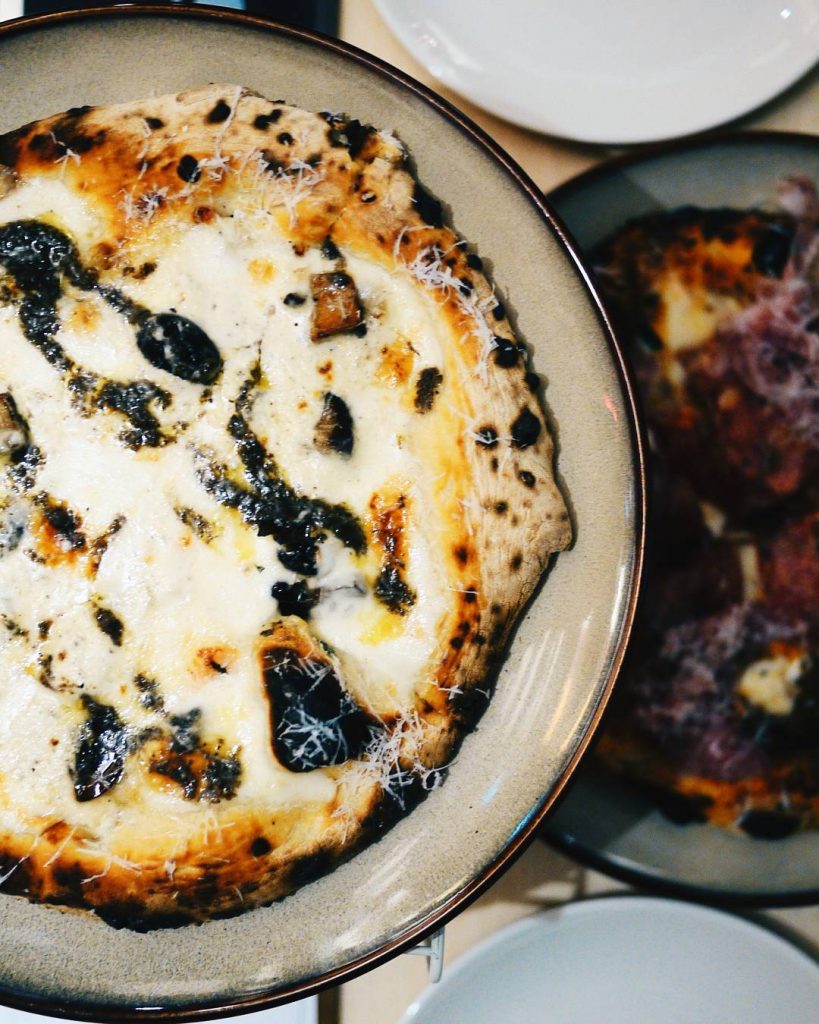 Their signature pizza of Umbria Black Truffle Pizza has a generous amount of black truffles, mushrooms and tallegio (a type of Italian cheese). It's clear why this is one of Proof Pizza + Wine's bestsellers, what with the premium ingredients used and the flavours which are nowhere near ordinary.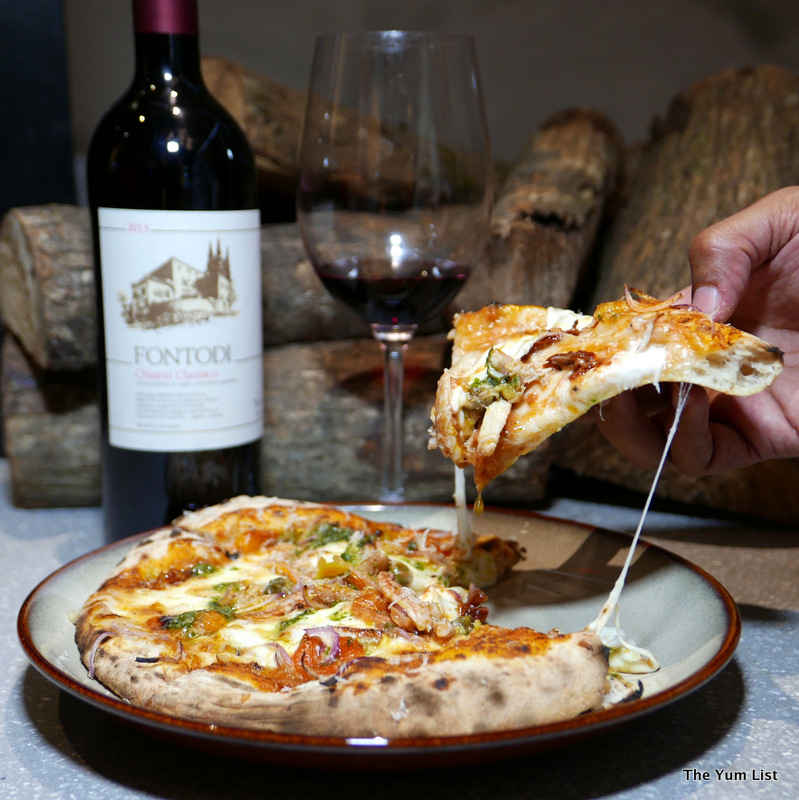 If you are a seafood fan, you can opt for the Polpa di Granchio which is filled with juicy crab claw flesh and plenty of herbed pesto, cheese, lemon zest and sun-dried tomatoes.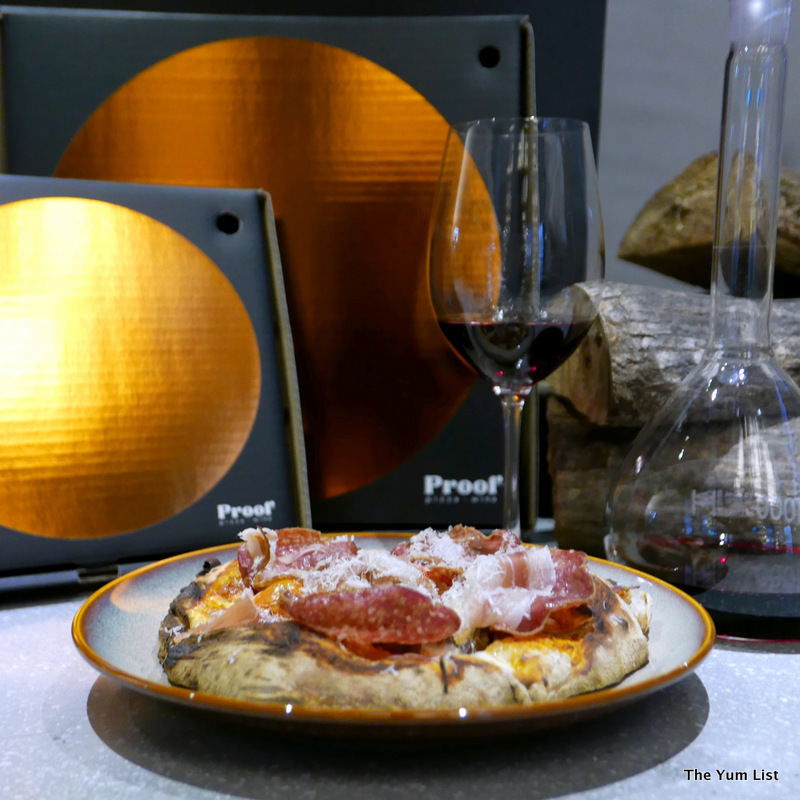 Meat lovers would enjoy the Carne Pizza which consists of three type of meats—salami, minced lamb and pancetta. With the mozzarella cheese melted over the top, you can never go wrong with it.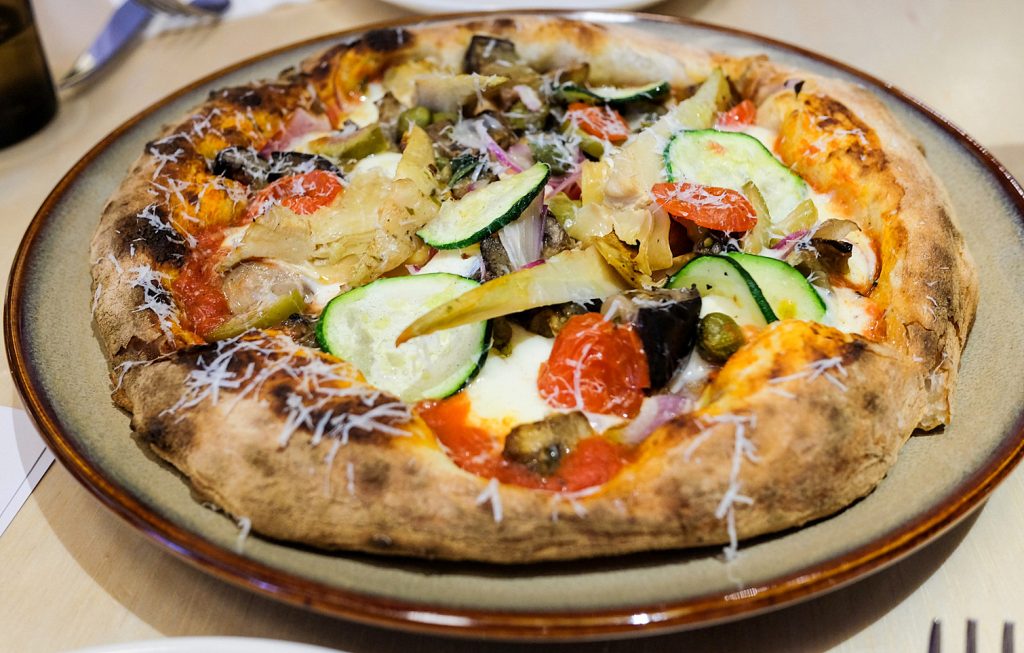 Not only that, vegetarians would also be able to enjoy Proof Pizza + Wine's offerings as they have a vegetarian pizza called Veruda. This pizza consists of artichokes, capers, olives, grilled vegetables and tomato sauce made in-house.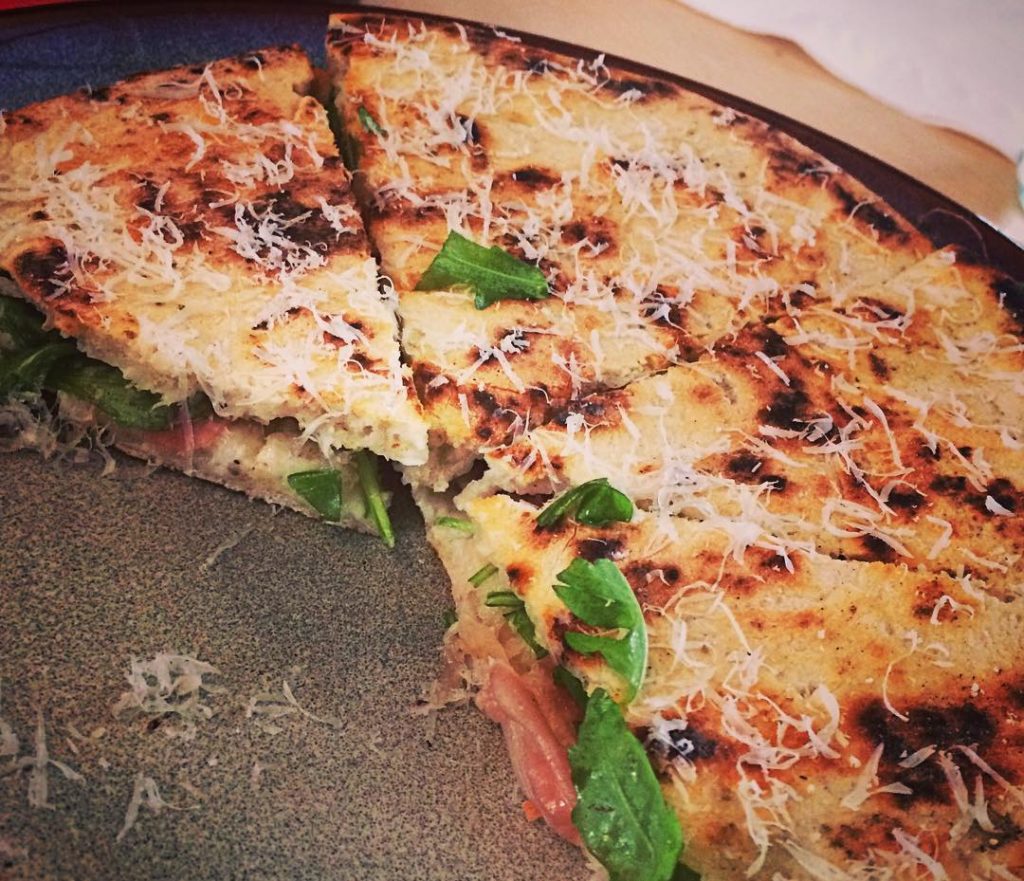 For something unique, try their Focaccia de Recca with a recipe that originated from the coast of Liguria. This Italian restaurant's version has parma ham, arugula and cheese (mozzarella, pecorino romano, ricotta and mascarpone) sandwiched between two thin, flat layers of crispy dough.
Alongside the pizza at this restaurant, be sure to pair them with some red or white wine with brands such as Red Diamond, Alamos, Donna Fugata and Saint Clair. They have wines from Italy, Australia, Argentina, Chile, France, and pretty much all the major wine-producing countries, but the signature wines to try are the Fontodi Chianti Classico and Le Volte wines from Italy.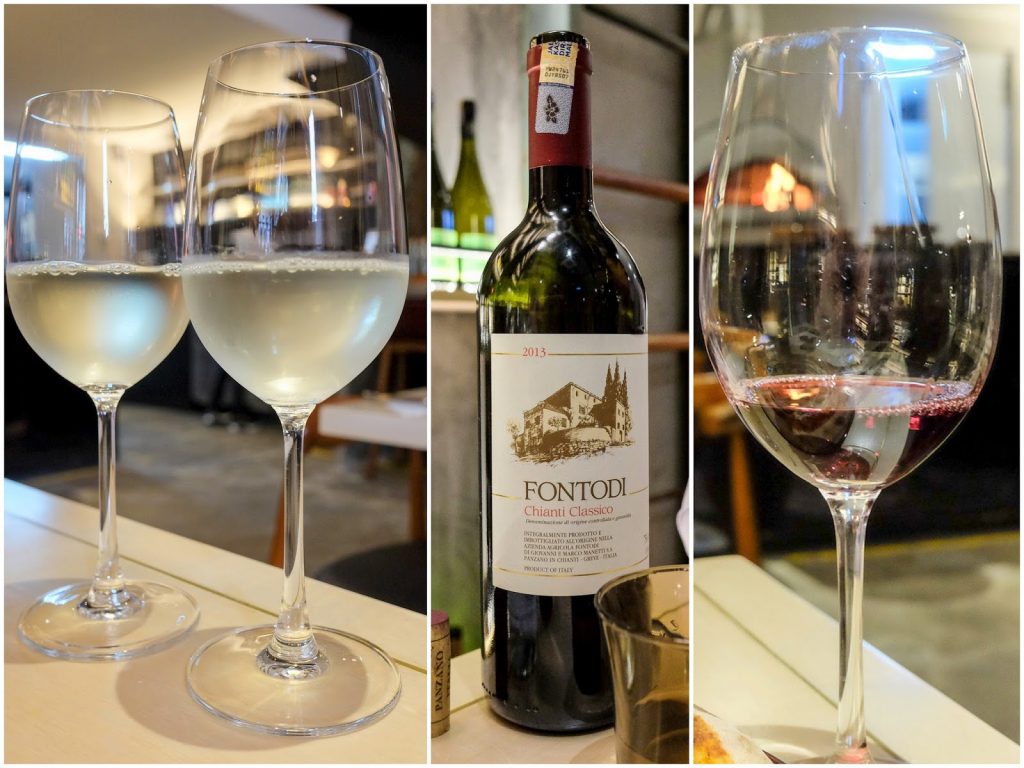 This is one place definitely best suited for any pizza lovers to have a fine dining experience. It has an ambiance that is suited for celebrating life milestones, whether it be a birthday, anniversary of simply to celebrate life itself.
Proof Pizza + Wine
Hours: Monday, Friday-Sunday: 12.15pm-3pm, 6pm-10.30pm, Wednesday-Thursday: 6pm-10.30pm
Address: 29, Jalan Riong, Bangsar
Website: Proof Pizza + Wine
Tel: 03-2788 3613
Feature Image Credit: @Fianotky & The Yum List