Both drinkers and non drinkers alike would identify cocktails as an alcoholic drink. And every frequent barfly would know what a mocktail is; however, sometimes those who are unfamiliar with bar drinks would mistakenly group mocktails as an alcoholic drink as well.
So for the uninitiated, mocktails are actually non-alcoholic drinks that consist of a mixture of fruit juices or flavoured sodas.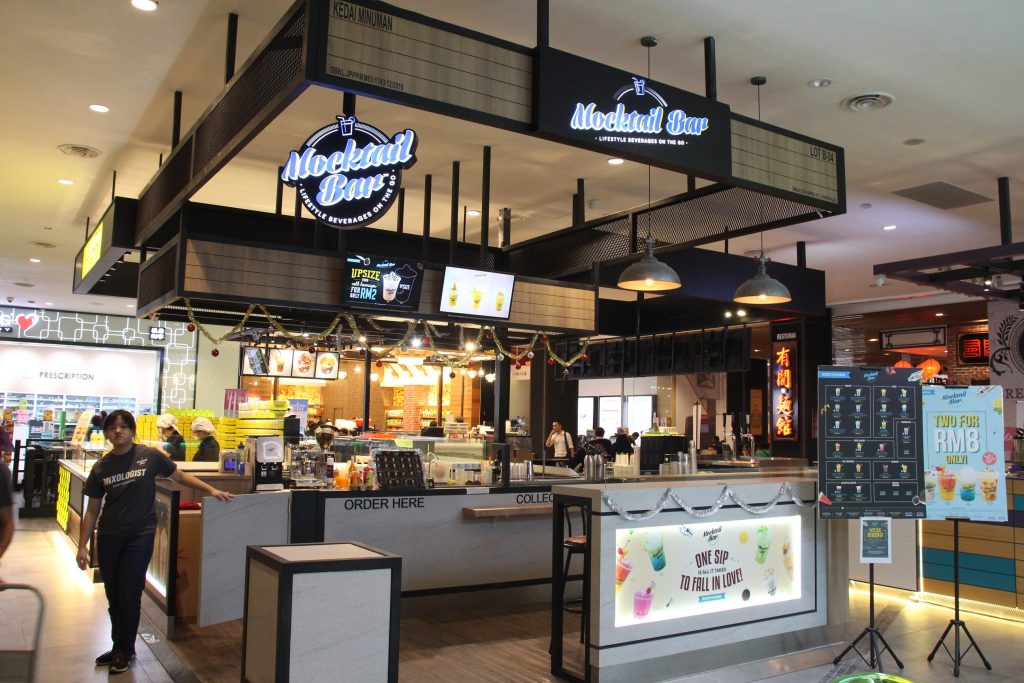 The Mocktail Bar franchise is a locally grown brand that capitalises on the halal and inclusive nature of the drinks. Currently, they serve over 25 different flavours across several categories in each outlet across the Klang Valley.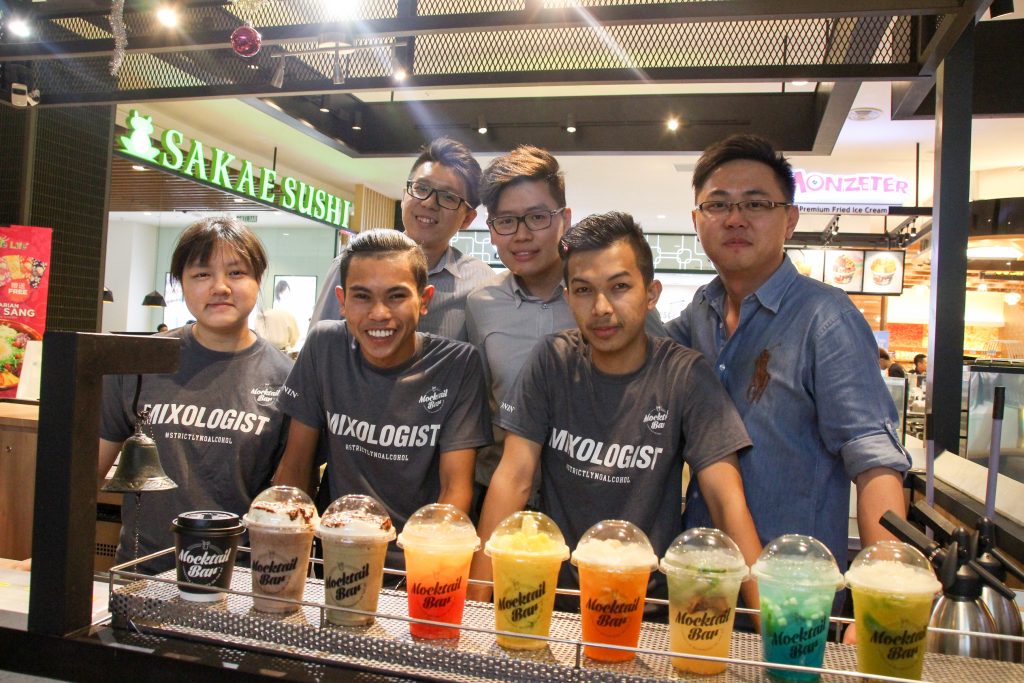 Mocktail Bar was founded by a group of local mocktail enthusiasts. The "bartenders" at each outlet who prepare the mocktails are called mixologists.
There are 8 categories to choose from—Frappé, Chocolate, Juice-Based, Tea Inspired, Fizzy, Lifestyle Coffee, Blended and Freshly Brewed. Each drink is priced anywhere between RM5.90-RM8.90.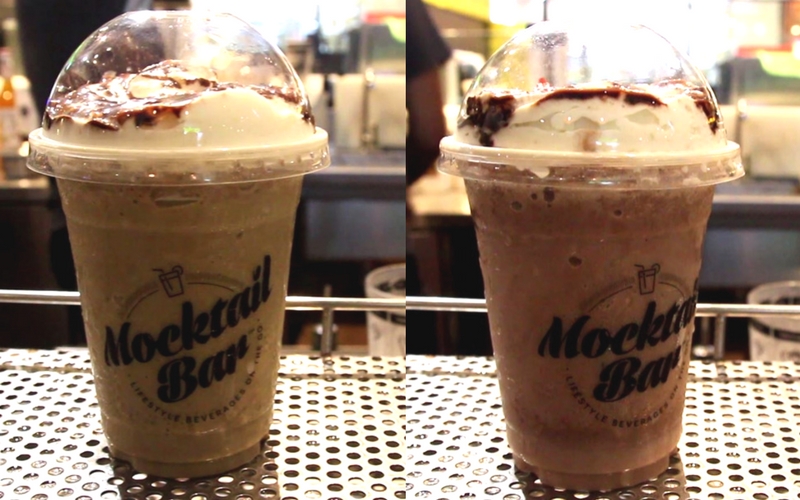 The first drink we sampled was the Matcha Chocolate Cookies. If you're expecting it to have a fragrant green tea taste, you will be slightly disappointed. This drink isn't made with brewed green tea, rather matcha powder is used instead. It isn't as rich as you might think it'd be (as most chocolate-y drinks go), but that also means that the chocolate matcha blend isn't overly sweet—which is a good thing.
The Berries Chocolate Truffles is made from a mixed berries-puree, cocoa, Hershey's chocolate syrup, vanilla syrup and fresh milk. The idea of a chocolate cake garnished with berries is a common one, but I'd never thought the chocolate-berry combo could be used in a drink as well. The thought of having a sourish berry taste in a chocolate drink sounds a little odd; however, fortunately it was very mild and didn't overpower the cocoa at all.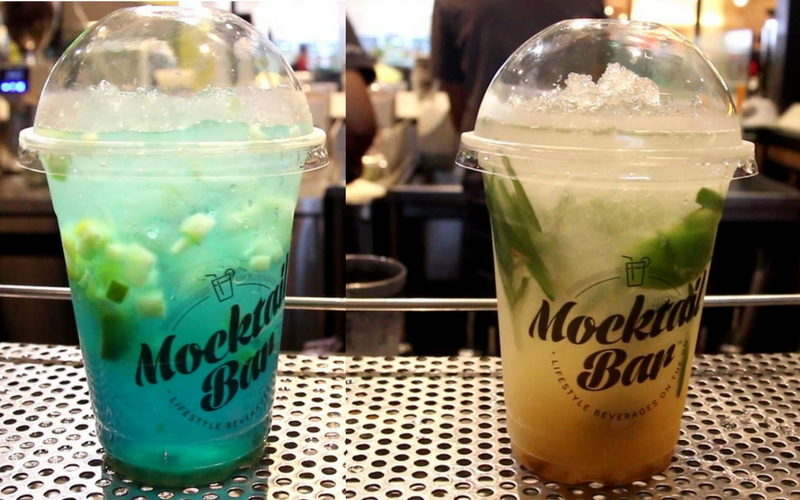 If you prefer drinks that are not too carbonated, you can opt to try their classic Blue Lagoon which consists of some apple and orange cubes as well as blue curacao syrup. Recall those pictures you see online of the Maldives? The myriad of blue colours is a pretty apt depiction of that. I guess the cheaper alternative of flying there would be…drinking it?
We've had drinks infused with mint leaves, but who would've thought that rosemary herbs would do well in a drink? Mocktail Bar certainly thinks so. The Sparkling Rosemary Limeade has a mix of fresh rosemary leaves, and the asam taste adds a sourish and salty twist. The verdict for this unusual concoction was very polarising, but if you don't mind the strong rosemary hit, you may just love this.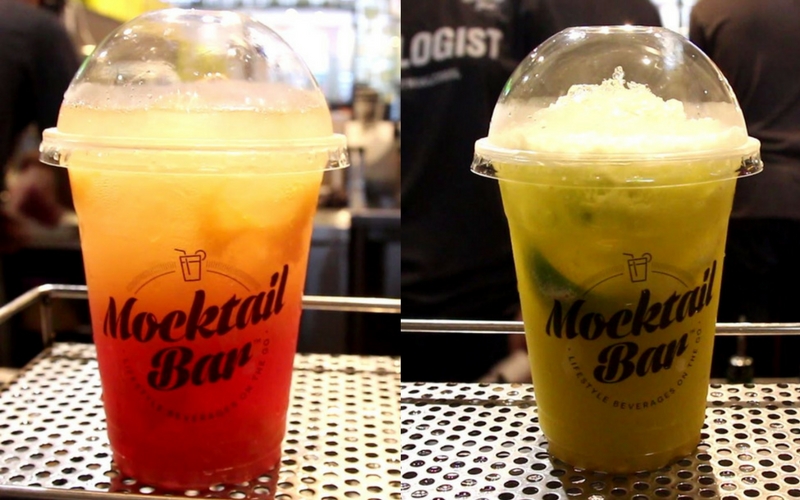 The Cuddle On The Beach drink is juice-based with cranberry juice, peaches and cherries. If you're used to having fresh juices, this one may take some getting used to because it would easily come across as very artificial. But if you're well acquainted with cordial drinks, you may find this a refreshing combo.
The Green Seduction drink has a Malaysian twist to it with the ever close-to-home asam boi mixed with green apple fruit juice. This was easily the crowd's favourite in the Discover KL team despite it having simple ingredients that we could identify instantly. If it's a hot day and you're looking to have a thirst quencher, you can't go wrong with this crowd pleaser.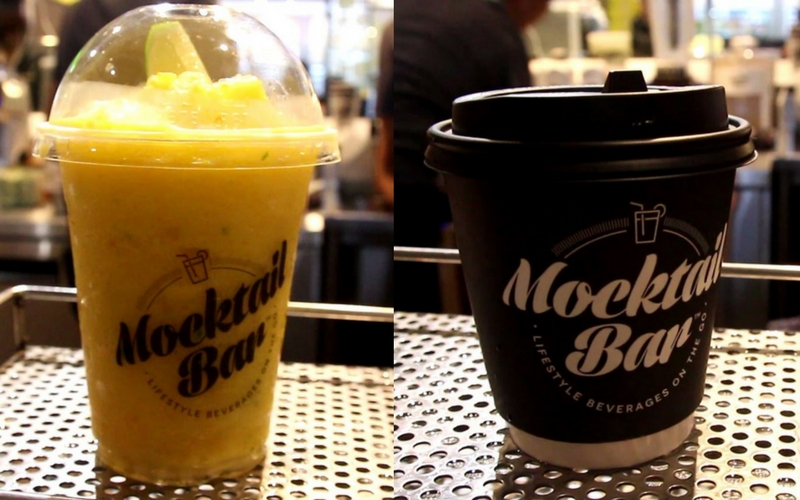 The Ice Blended Mango Lassi has ingredients like mango puree, mango juice, yoghurt, lime wedge and lime juice. To be honest, it was one of the more forgettable drinks, there was nothing quite special or even extravagant about it. It's rich and flavourful (lots of mango taste and texture), but it's just not that memorable.
Most of Mocktail Bar's drinks are cold but fret not, there are hot beverages too and the must-try would be their Peanut Butter Cappuccino. You'd think that this will bring you back to the times of dipping your finger in the peanut butter jar (Skippy's, anyone?), but this isn't the case at all. There wasn't actually any buttery taste to it, perhaps due to the cappuccino, but the roasted peanut after taste makes up for any shortcomings.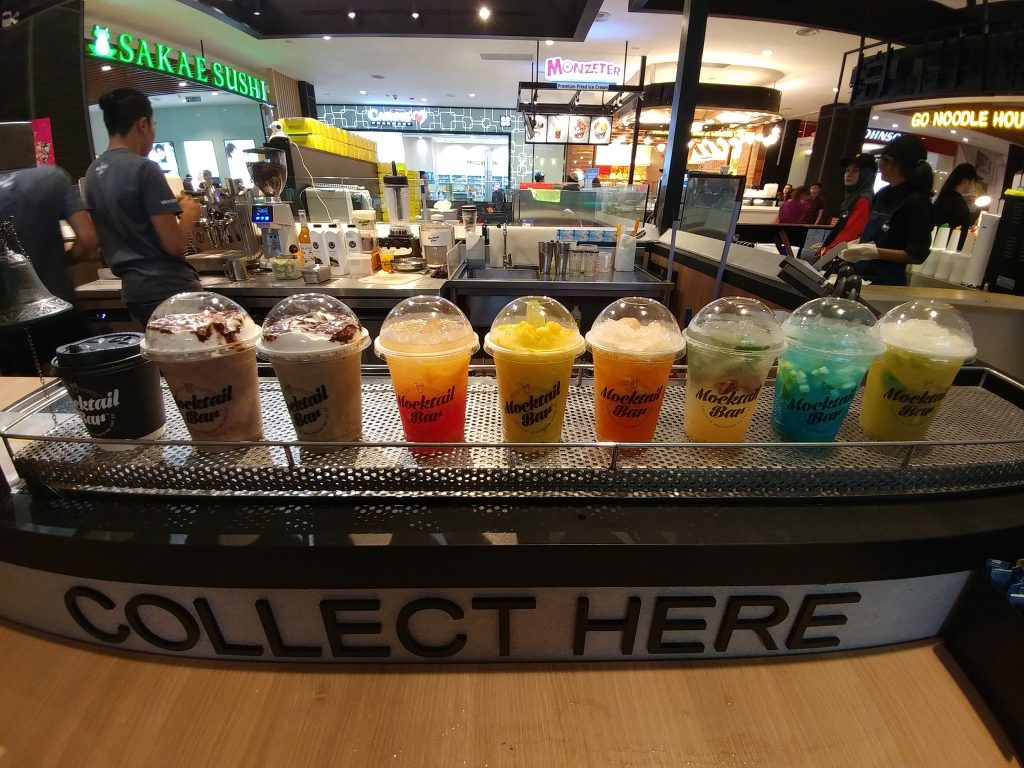 To keep their menu consistently exciting, the Mocktail Bar team comes up with new combinations of drinks every couple of months. Also, they make it a point to create awareness in the market that they strictly serve only non-alcoholic drinks so that more people can overlook the alcoholic reference that is typically associated with the word "bar".
Mocktail Bar
Hours: Daily, 10am-10pm
Address: Sunway Velocity, Cheras (other outlets in IOI City Mall, Da:Men, Sunway Pyramid, and more)
Website: Mocktail Bar
Tel: 03-8011 1926