"In an abandoned powerplant, greenery unexpectedly comes to life…" That's how Powerplant described their restaurant's origin.
A passion for good food and booze drove a group of friends to create Powerplant. This eatery is all about hip, Korean cuisine paired with soju and it is located in Pearl Shopping Gallery. Discover KL was recently invited to sample some of their bestsellers.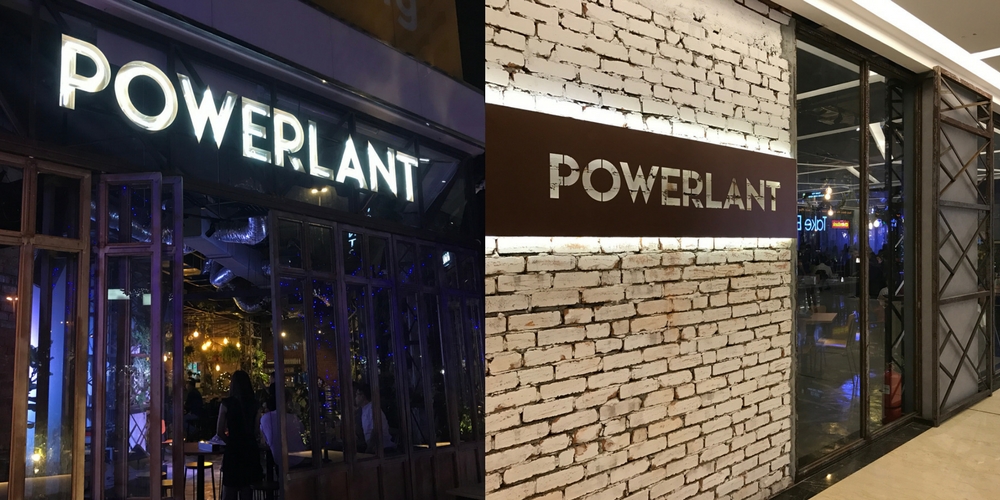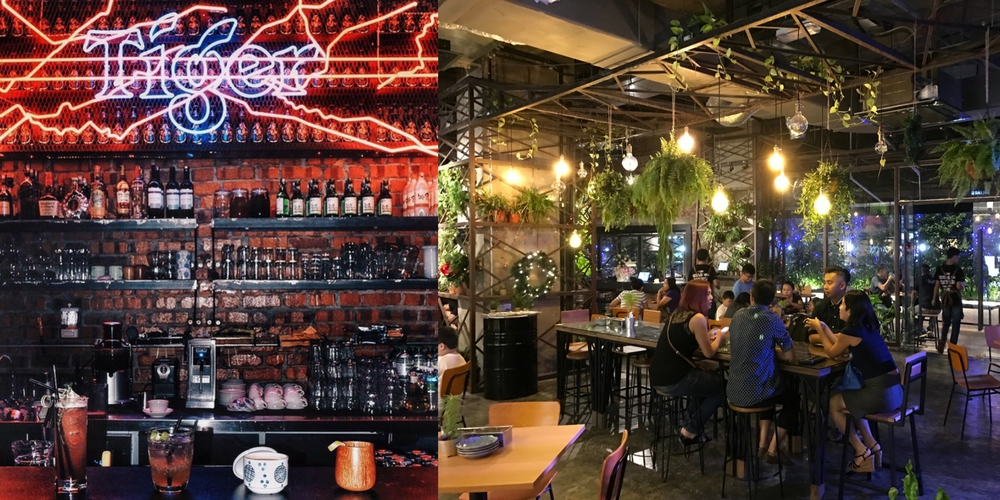 The interior is truly one-of-a-kind and it resembles a secret garden. They incorporate the contemporary style of wooden tables and hanging plants to give the space an alternative feel to it.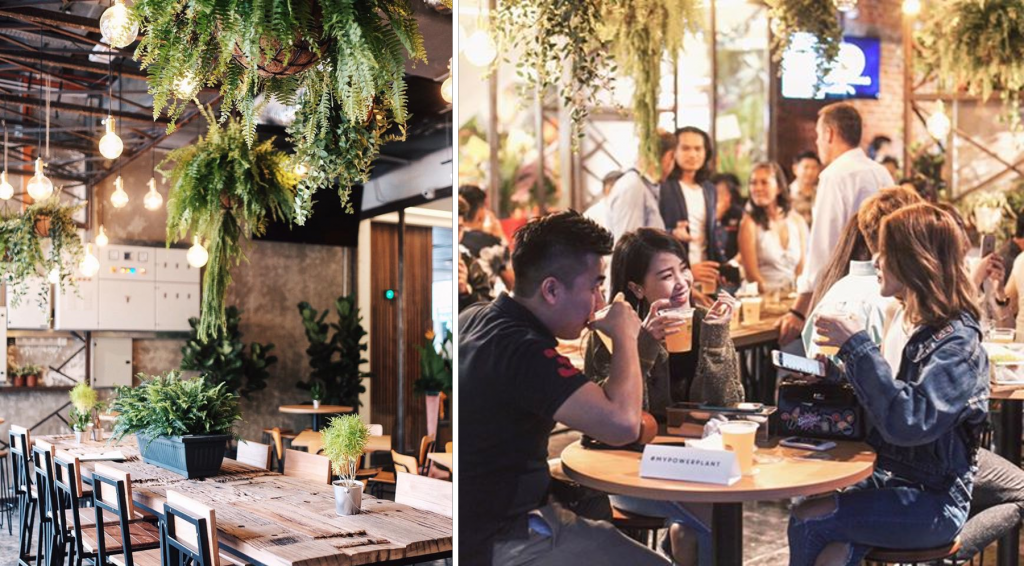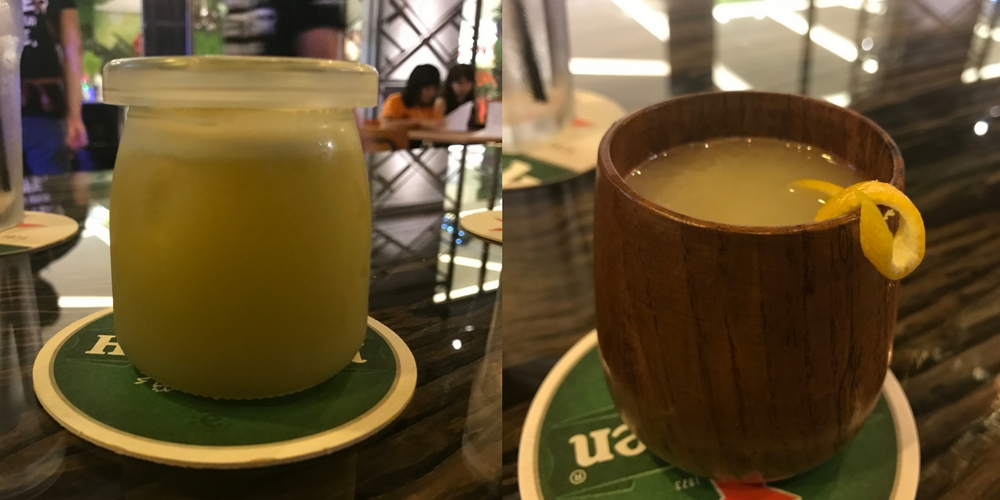 We started off with Find Yu Na (RM25), which features a makgeolli base (slightly sweet alcoholic beverage) and a mango fruit mix with a hint of violet syrup. The taste is pretty floral and milky too. It was a good start to our first meal.
The next drink we had was the Hongdae Affair (RM25) which is a sweet and sour drink that can instantly make you feel refreshed. The base ingredients are makgeolli, honey syrup and lemon juice and you can opt to have this when enjoying a heartier meal.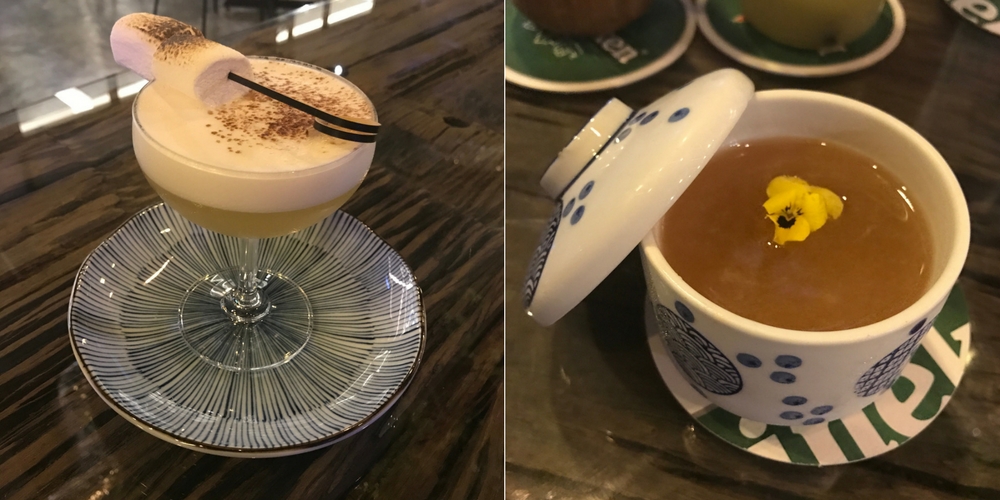 When it comes to soju, their Choco-Pie (RM35) is made from corn silk tea-infused soju, bourbon, hazelnut syrup, chocolate and egg white. Don't worry because you won't taste the egg white in this one as the taste of alcohol is stronger.
For a lighter soju, the PP Oppa (RM25) is a light and sweet drink that is aromatic and tastes of fresh summer fruits.
We can never start our meal without our first appetizer bite which is hot and spicy chicken wings (RM23) and the flavours work well with the alcohol. The spiciness from their galbi sauce (Korean hot sauce) also adds a nice kick.
For something less spicy, their Pork Mantou Duo (RM23) is definitely everyone's favourite! The reason would be a nice slice of pork sandwiched in between fried and steamed mantou. Even their homemade kimchi mayo is definitely a hit among the crowd.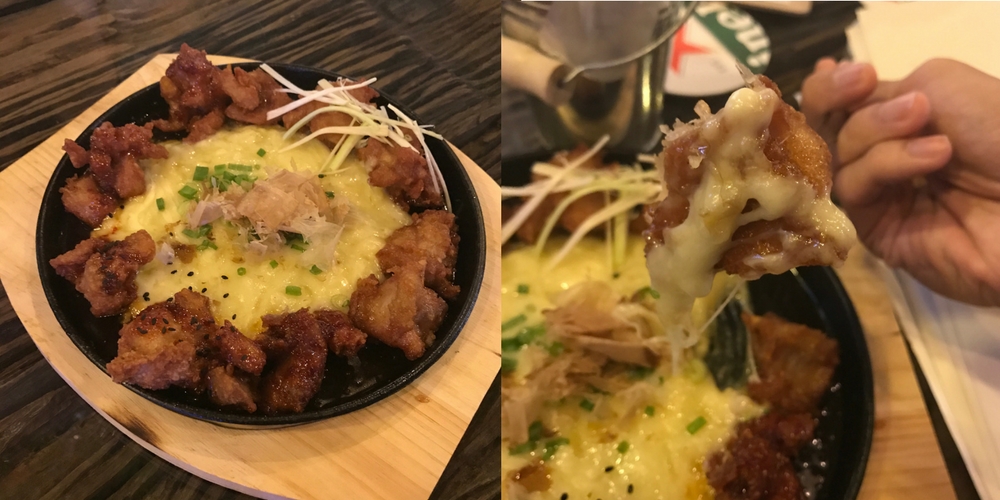 For any cheesy lovers, this Twin Wings & Cheese (RM25) is definitely worth your money! It is juicy boneless chicken wings cooked in two ways which are hot & spicy and garlic soy sauce. Once stirred in hot, gooey cheese, it was pretty much food heaven!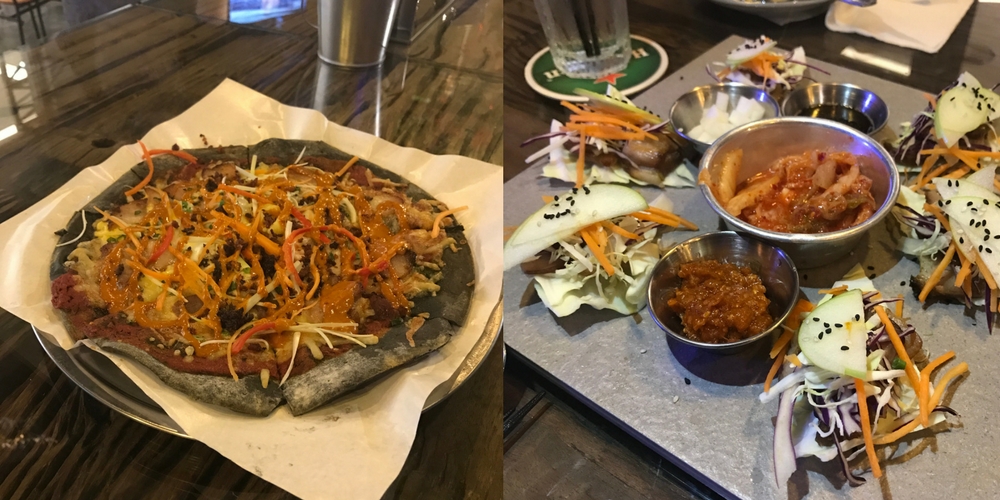 Powerplant Luncheon Meat & Kimchi Pizza (RM28)  is definitely a must-try dish and the reason is the crunchy thin crust and the ingredients that work well in pizza form. Not only that, their DIY Grilled Pork & Appleslaw Wraps (RM26) is a modern twist on ssam (Korean lettuce wraps) and caters to anyone that prefers a lighter bite which is crunchy and tastes fresh.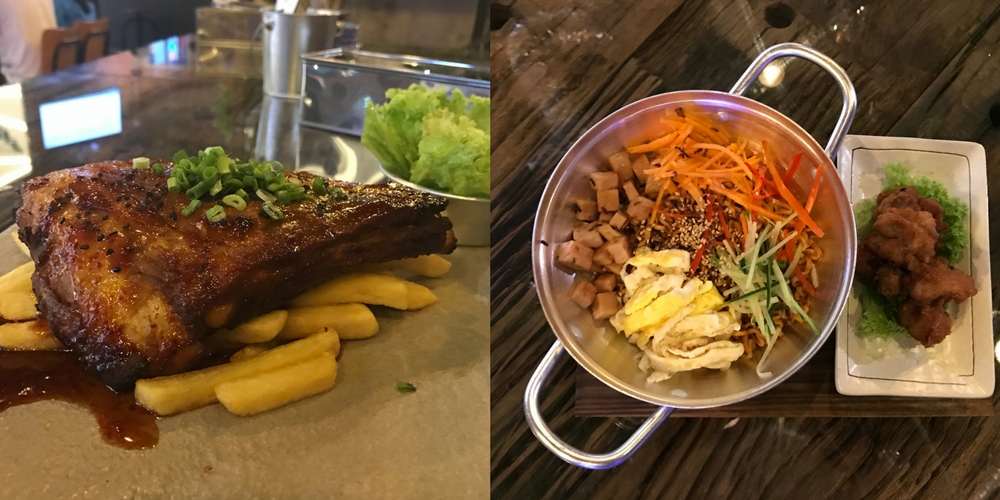 Even though this eatery is known for bar grub such as savoury snacks and platters, you can opt for their Powerplant Ribs & Fries which would cause meat lovers to salivate! It is Korean-style pork ribs, slathered with sticky and spicy sesame dakgalbi glaze.
If you're looking to challenge yourself, you could try their Spicy Dry Korean Ramyun Challenge (RM21) where you get to choose mild, hot or crazy spice levels for your noodles. This is not one for the faint-hearted but it definitely taste really good. Believe me, I've tried it and I survived the hot spicy level.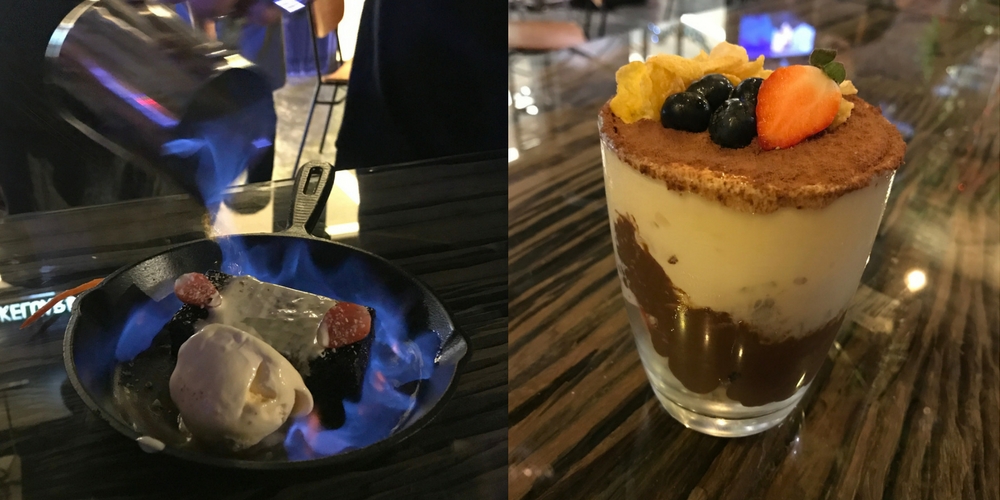 If you're looking to have your booze and eat it too, there's the Flaming Soju Brownies (RM35) which is flamed with soju and Tia Maria. The burning flavour elevates the brownie flavour and you will never go wrong with this one! For a lighter option, Power-Plant (RM15) is a healthy meal which is made from cornflakes, yoghurt, toasted nuts, bananas, strawberry, peach and apples. These desserts satisfied our tummy and also the tastebuds.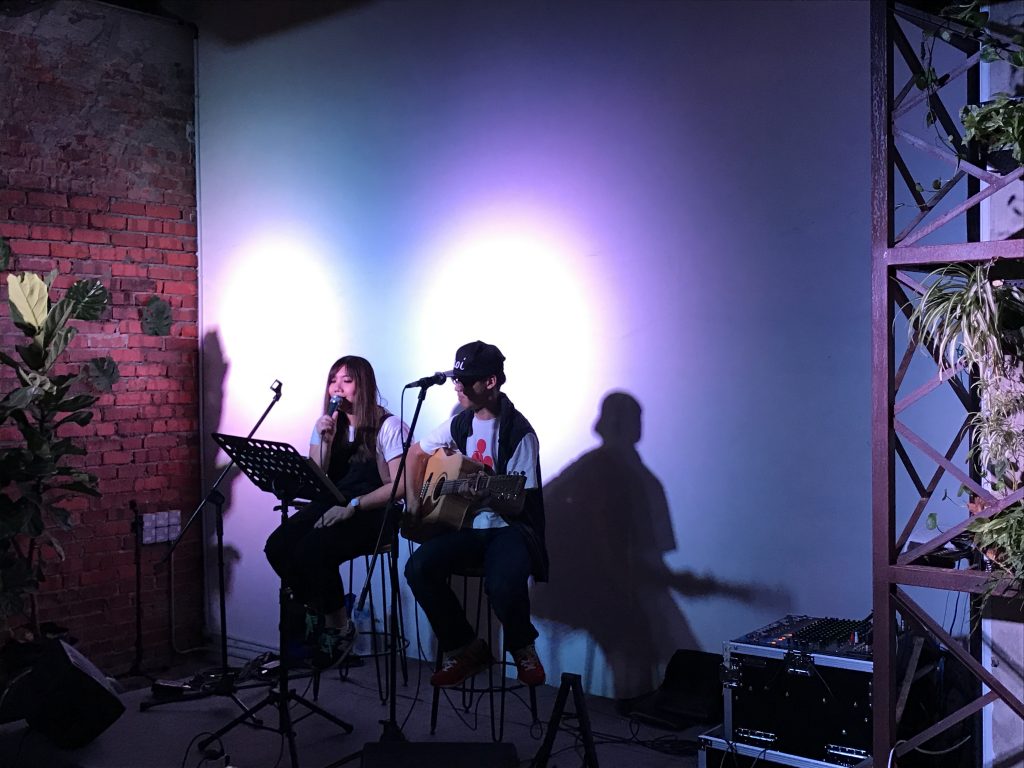 At Powerplant, during the happy hour, you can enjoy live performances while sipping your soju or enjoying your meal. This weekend, you can head over to Powerplant to chill and drink with your friends as they will offer you scrumptious meals and Tiger beer served in frozen mugs. After all, as the Koreans say it: 'Jjang'! which means 'the best', as Powerplant knows you wouldn't settle for anything less.
Powerplant Malaysia
Hours: Daily, 10am-1.30am
Address: Lot G-03&04, Pearl Shopping Gallery, Menara Pearl Point 2, No. 2A, Jalan Sepadu Off Jalan Klang Lama
Website: Powerplant
Tel: 016-829 0112
Feature Image Credit: Powerplant