Some of us might have dreamt of walking through a field of beautiful flowers while on vacation. While Happ Café is not filled completely with blossoms, it's close enough. This café meets florist in Tropicana Avenue is aptly named Happ, as it is after all a place which radiates warmth and joy.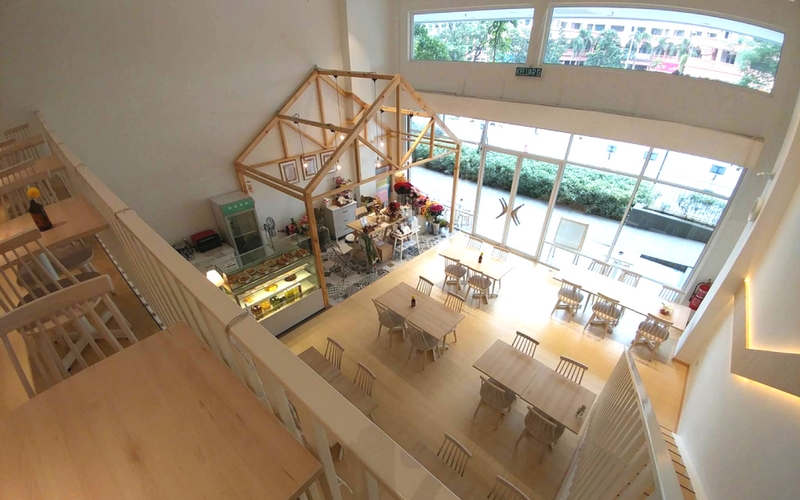 This 2-storey cafe follows a concept of wooden furnitures and it has a minimalistic appeal to it. There's even a cabin within the café…surrounded by flowers, mostly roses. Why not buy a bouquet for a loved one while you're here because you can DIY the hand bouquets yourself.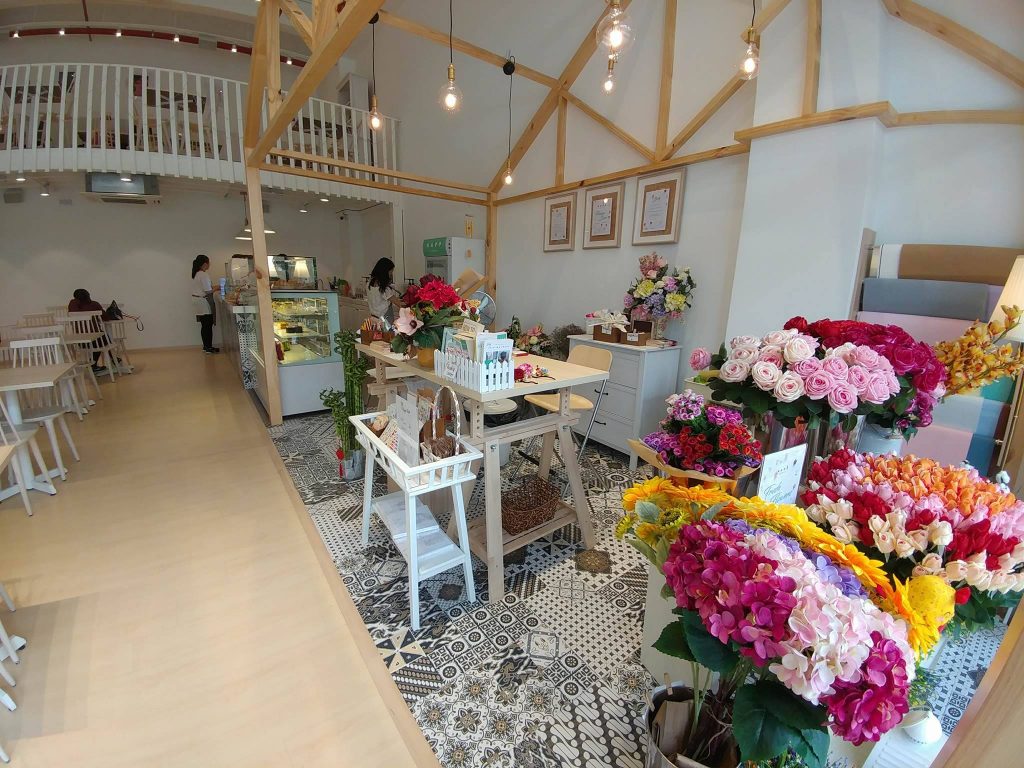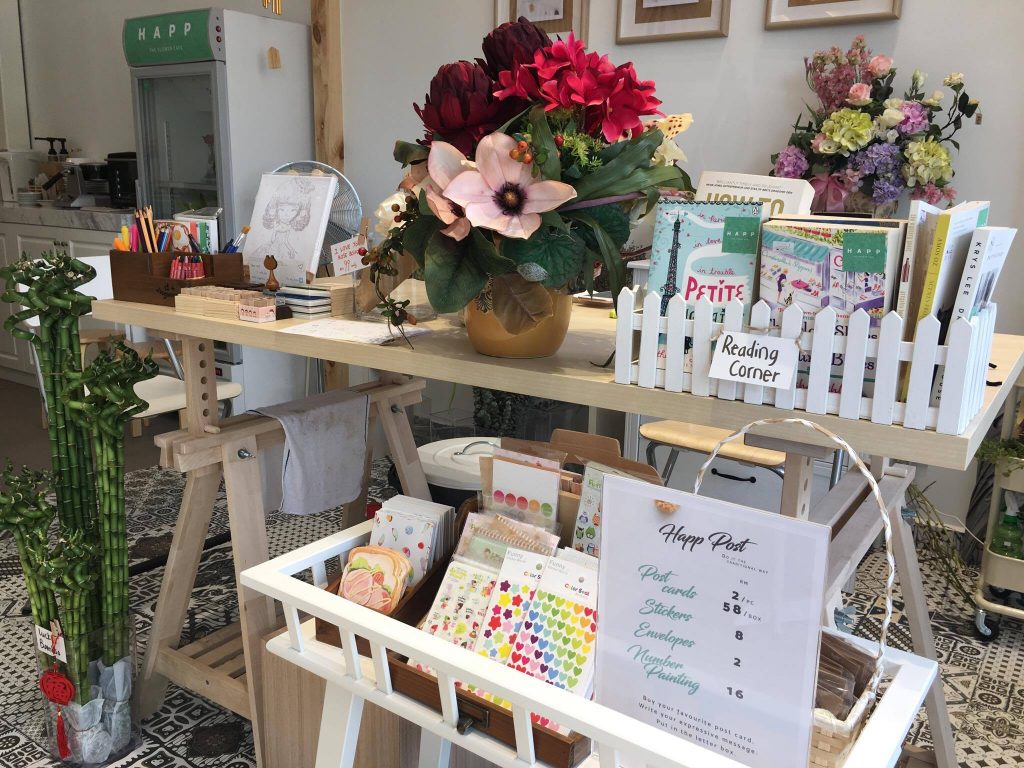 The decor mostly incorporates wooden bars and furniture, but there is also a specific corner which further radiates happiness. This station contains some light reading material that guests can borrow during their time here. There is also a section where customers can purchase postcards, stickers, envelopes as well as number painting material.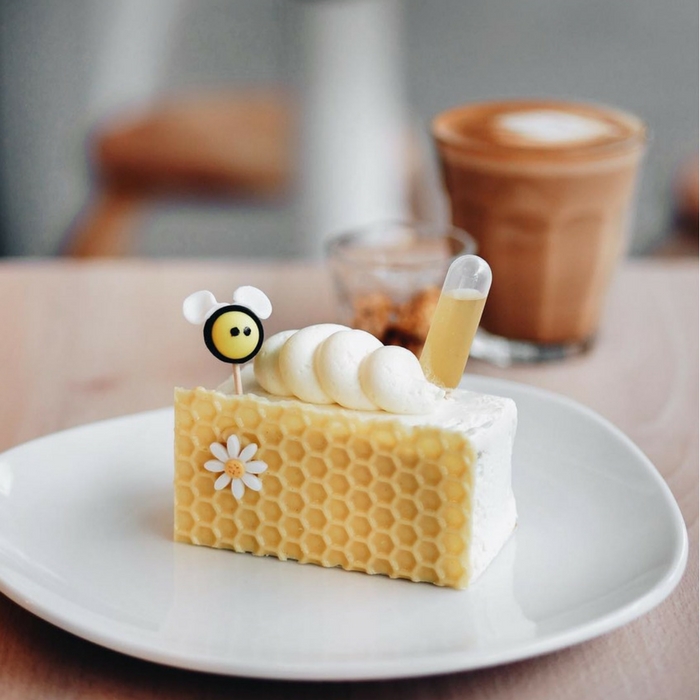 When it comes to food, their meals are adorable creations. There's the chamomile honey cake which is intrically designed and features a daisy, bee and even a honeycomb! This one is a hit among the crowd and it is not just because of its appearance, but its taste as well.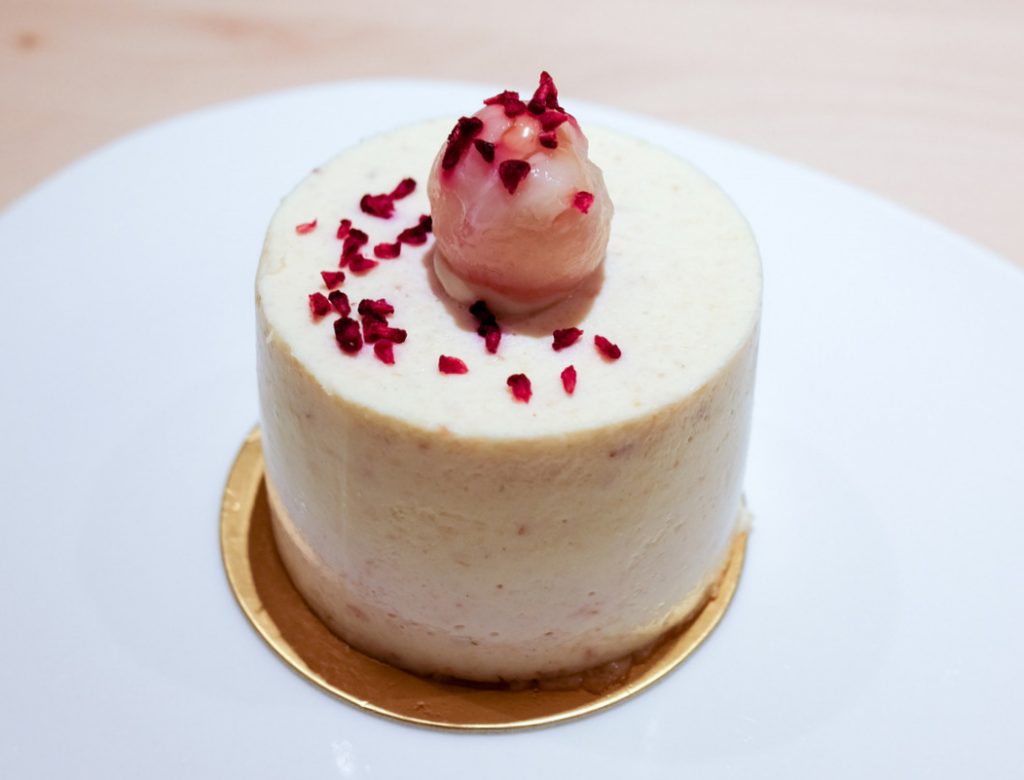 Not only that, the Ispahan cake is definitely a good treat too and it features roses, raspberries and lychee ingredients; making this a delicious and aromatic snack.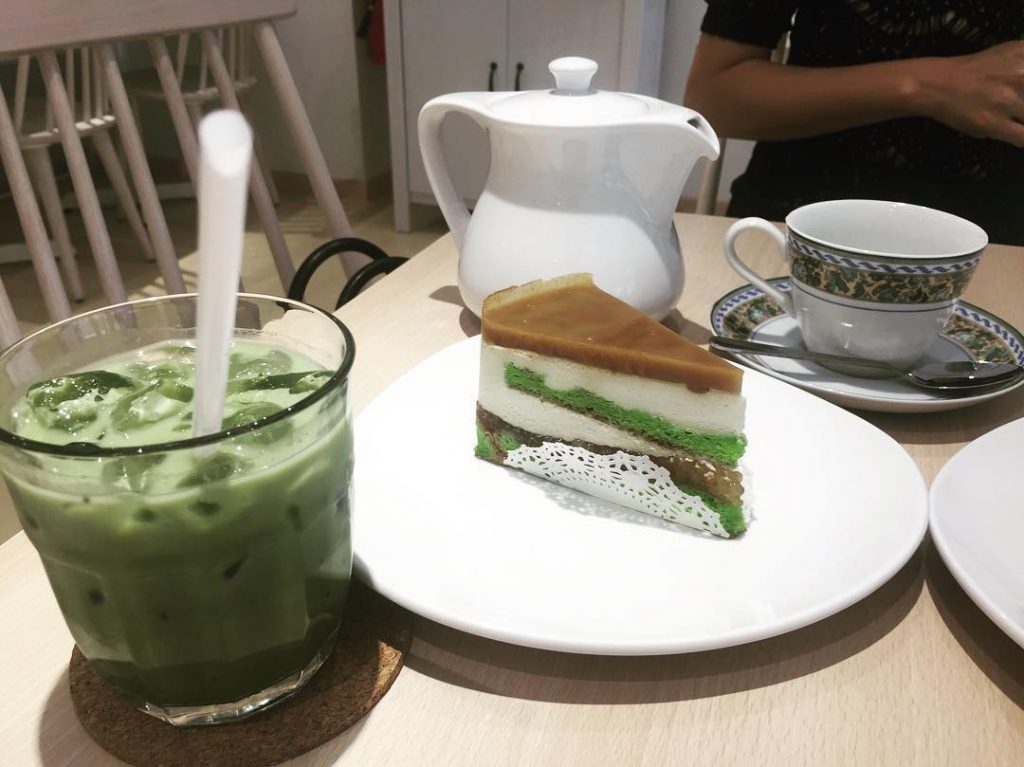 If you love the colour green, you can opt for the cendol cake paired with a green tea latte.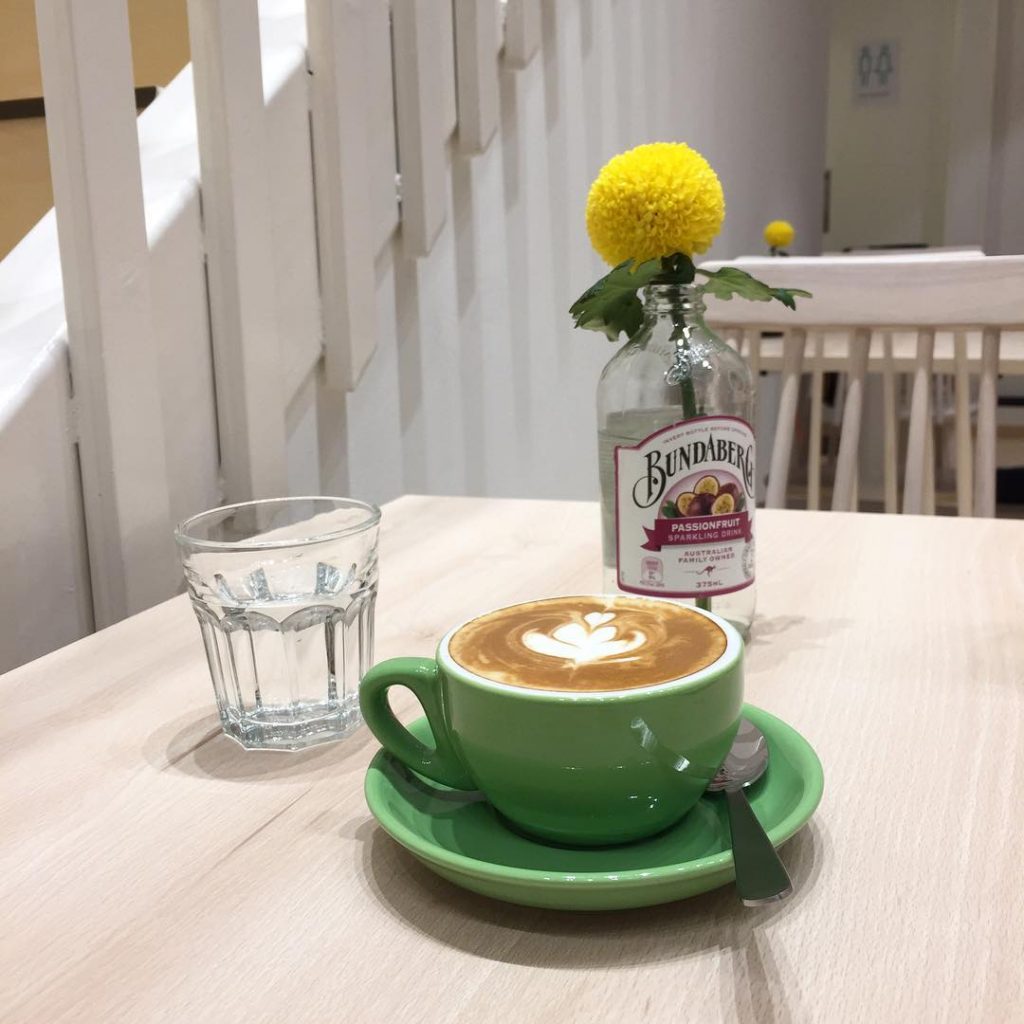 If you are looking for a new café to visit, this quaint spot in Tropicana Avenue might just be a place you'd like to pay a visit to. If not for its adorable decor and flowers, then for its equally attractive meals.
Happ Café
Hours: Daily, 10am-10pm
Address: P-G-09, Tropicana Avenue, Persiaran Tropicana, Petaling Jaya
Website: Happ Café
Feature Image Credit: Smashpop