The Chinese New Year celebration in Malaysia is typically sunny or sometimes even rainy. One thing's for sure though: it doesn't snow…ever. Perhaps for the first time, Malaysians can experience "snow" this festive season as a mall in Penang transforms into an olden day winter wonderland.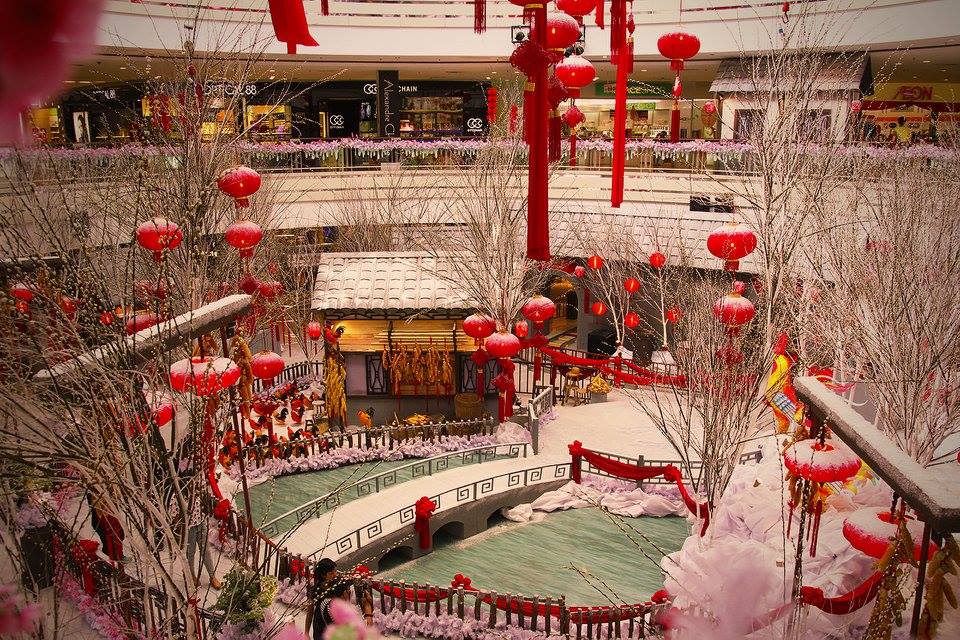 Queensbay Mall in Penang is known to go big with their decor and this time around they do not disappoint either. Entitled "Reminiscing the Reunion Tradition", Queensbay Mall transforms into a "snow-covered" land complete with lanterns dotted with white specks of "snow", and other forms of olden day oriental decor.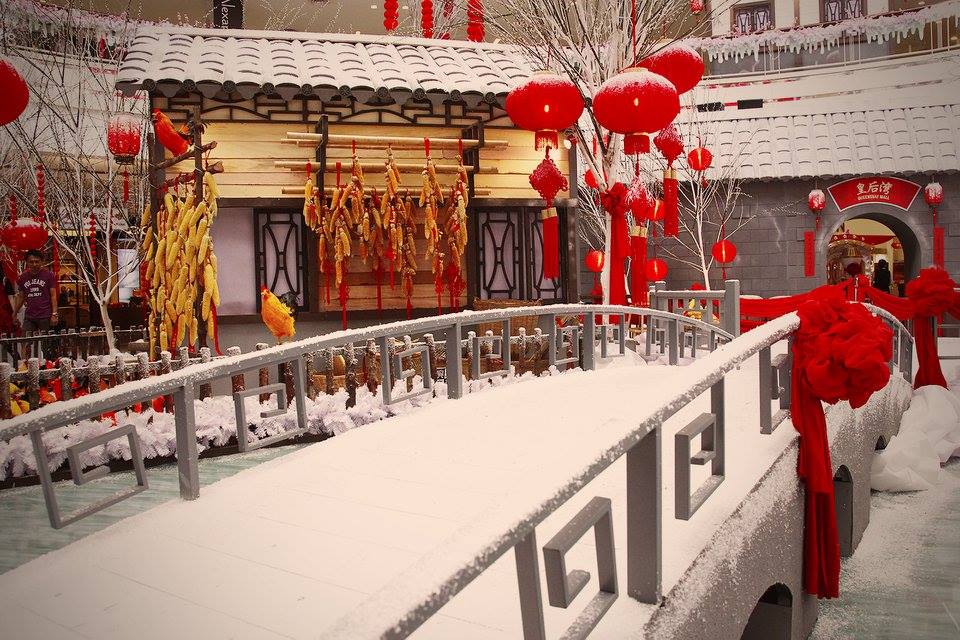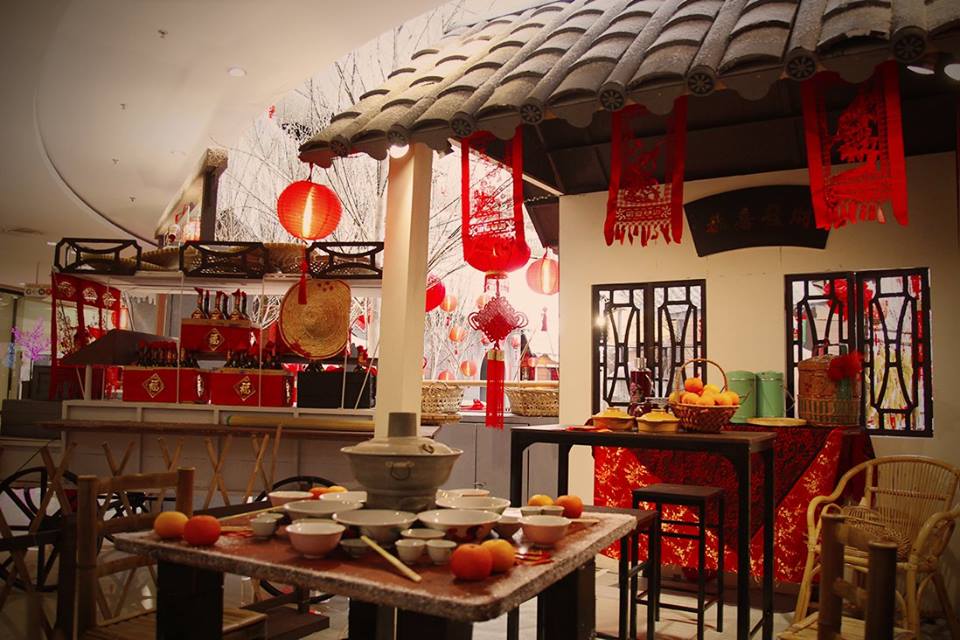 Queensbay Mall also schedules "snowfall" within the mall during specific timings. Shoppers can then experience a different sort of Chinese New Year celebration this year. The mall mentioned on their Facebook page how "We may travel far and wide, the festivities always lead us home. After all, home is where the heart is."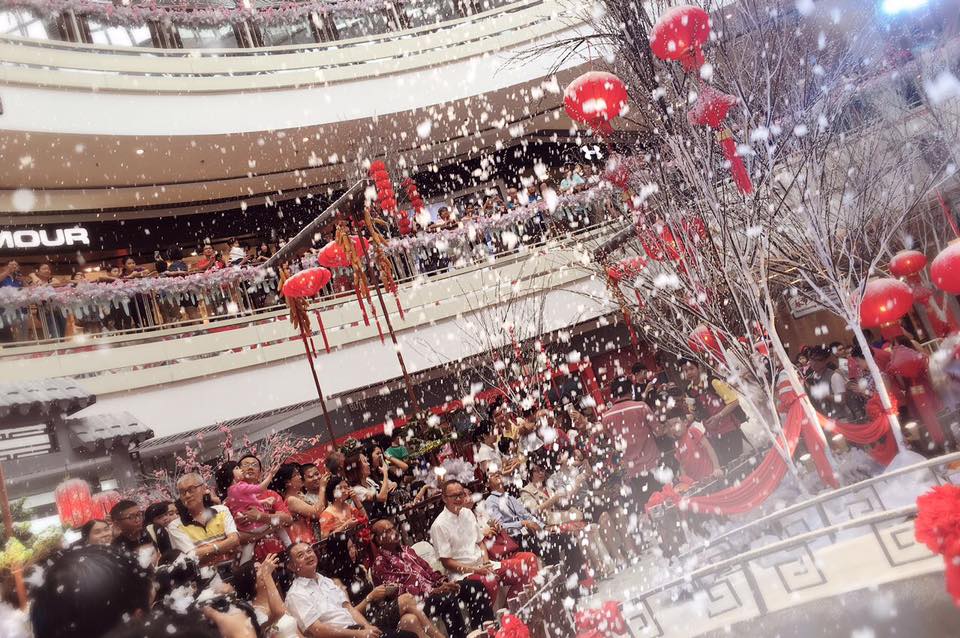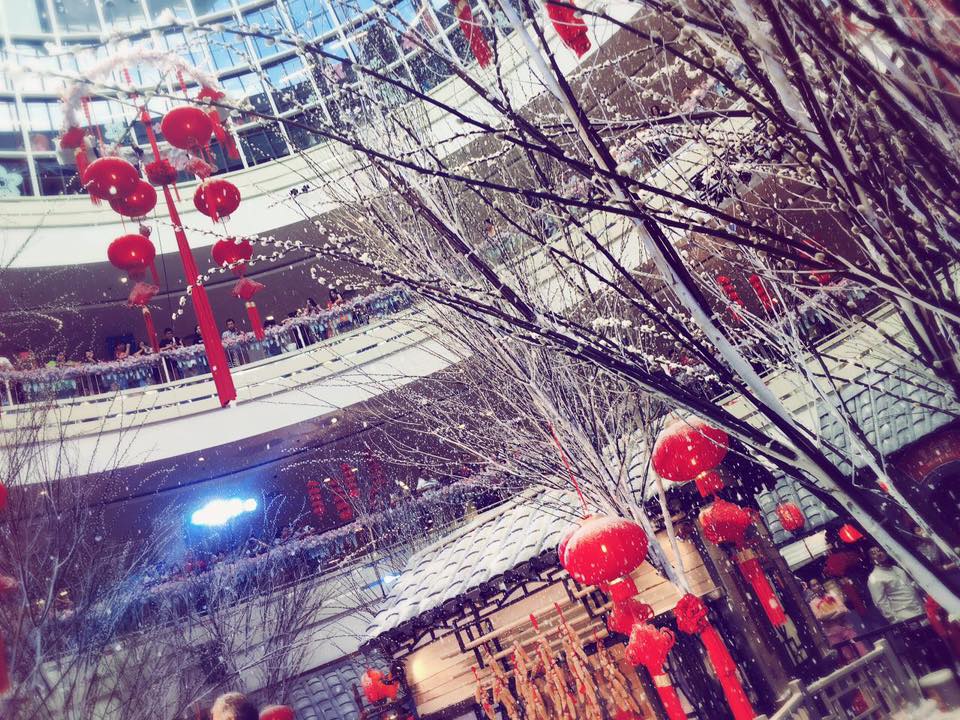 The idea that Queensbay Mall had for their Chinese New Year decor is basically to recreate the lively atmosphere of a homecoming reunion.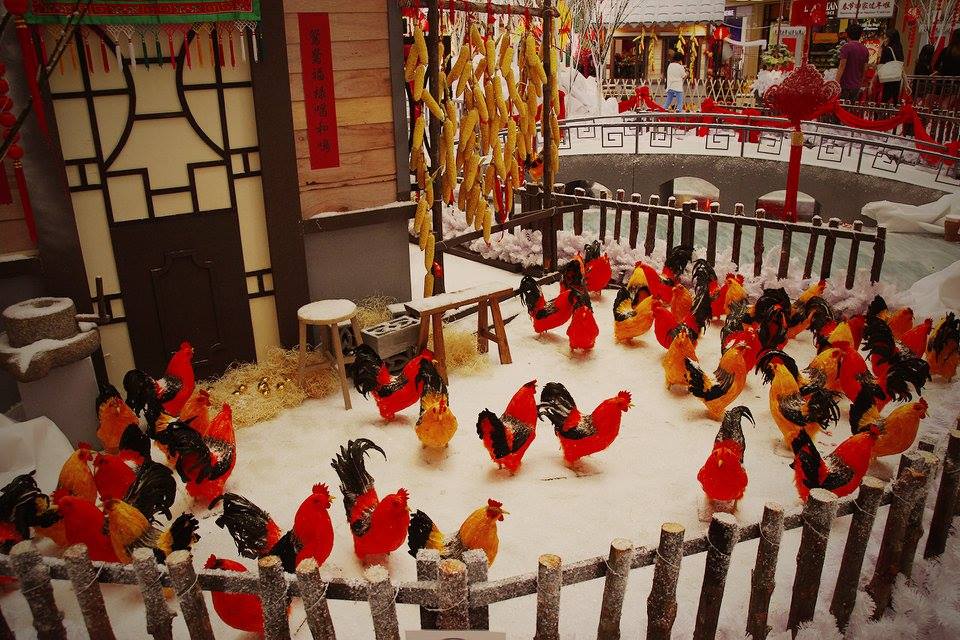 Roosters roam about to represent a flourishing township. It is even equipped with a bazaar that offers cookies, delicacies, gift hampers and more.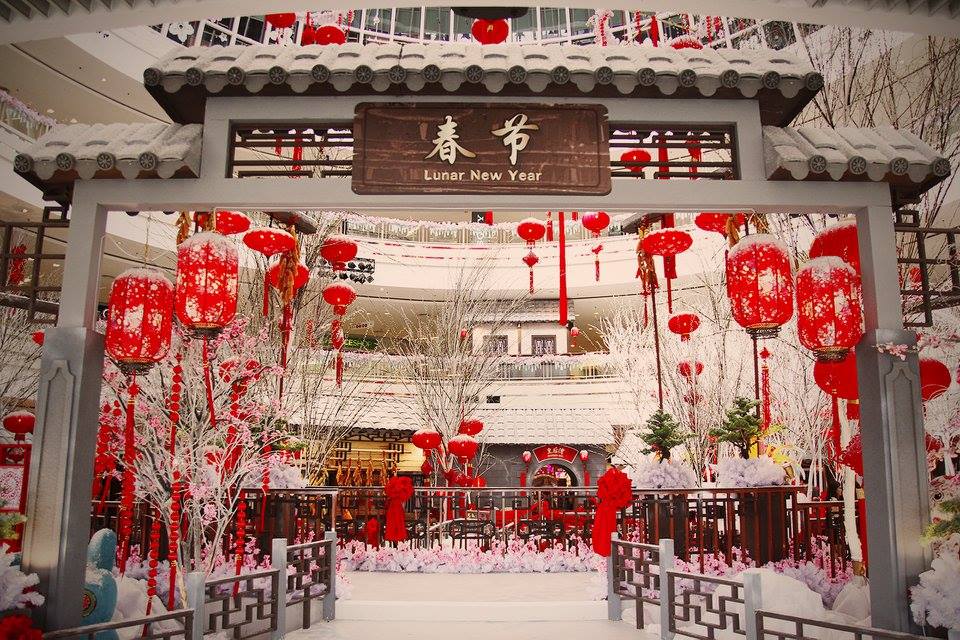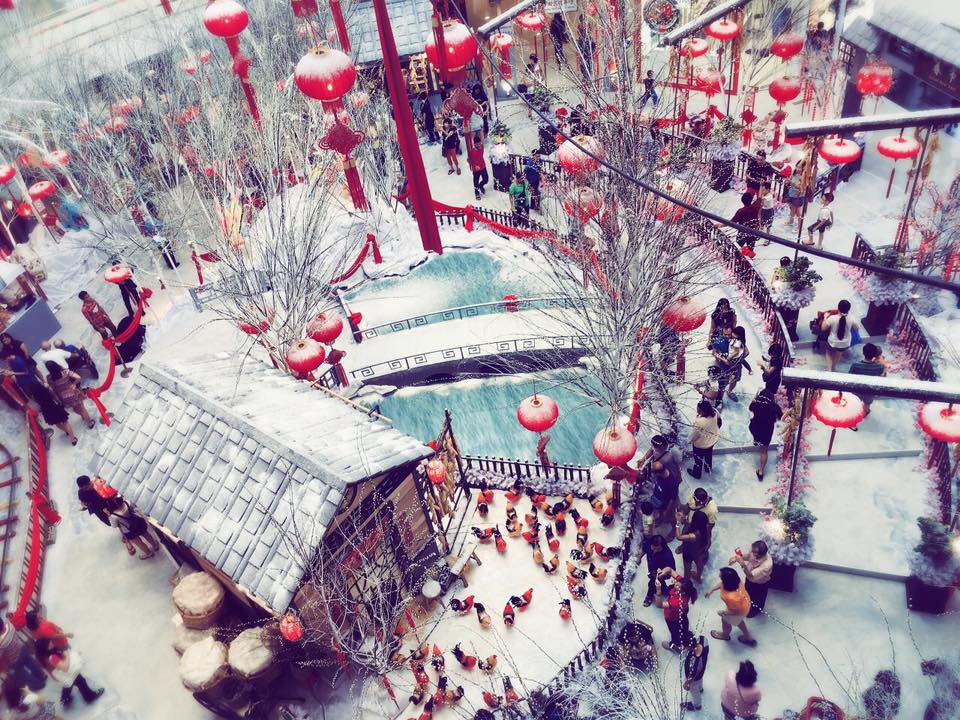 Considering how we are not able to experience snow in Malaysia, it is indeed unique how Queensbay Mall came up with this concept. If you have not experienced snow during Chinese New Year, opt to head on down to Queensbay Mall this month! It might not be the actual thing but you would definitely feel like you're in a whole new land.
Feature Image Credit: Queensbay Mall Facebook page