11Street recently unleashed 4 new Kit Kat flavours and we had the privilege of testing the flavours which are: Orange, Pineapple and Crunchy Pecan, Banana Nuts Caramel Cluster, Cafe Latte with Cookies and Cream and King of Fruits.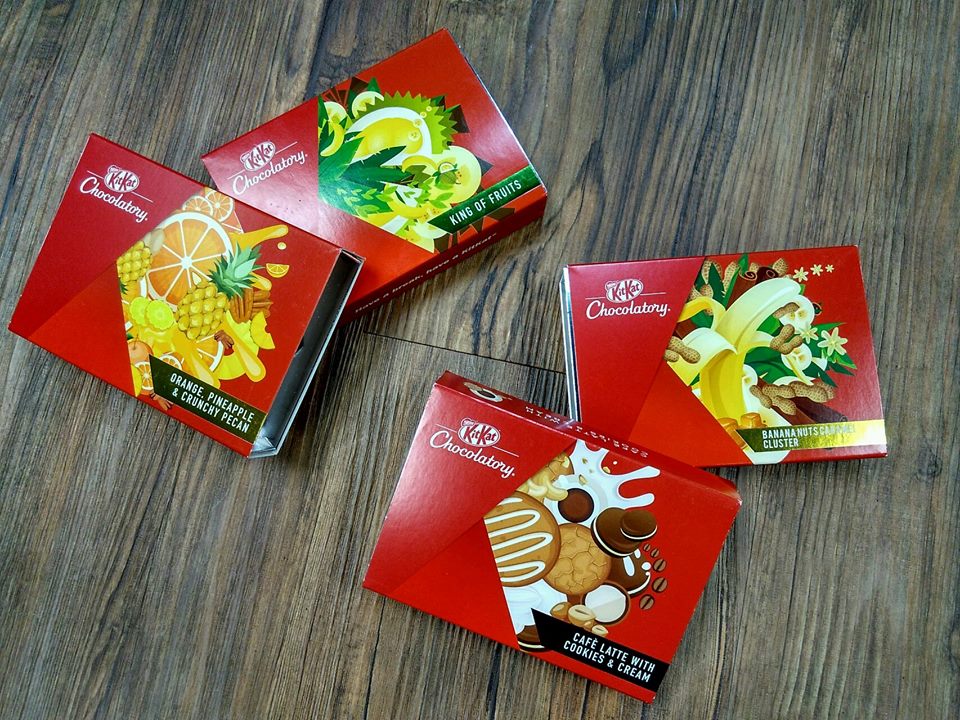 We taste-tested all 4 flavours and here's the honest unfiltered verdict from the Discover KL team.
1. Orange, Pineapple and Crunchy Pecan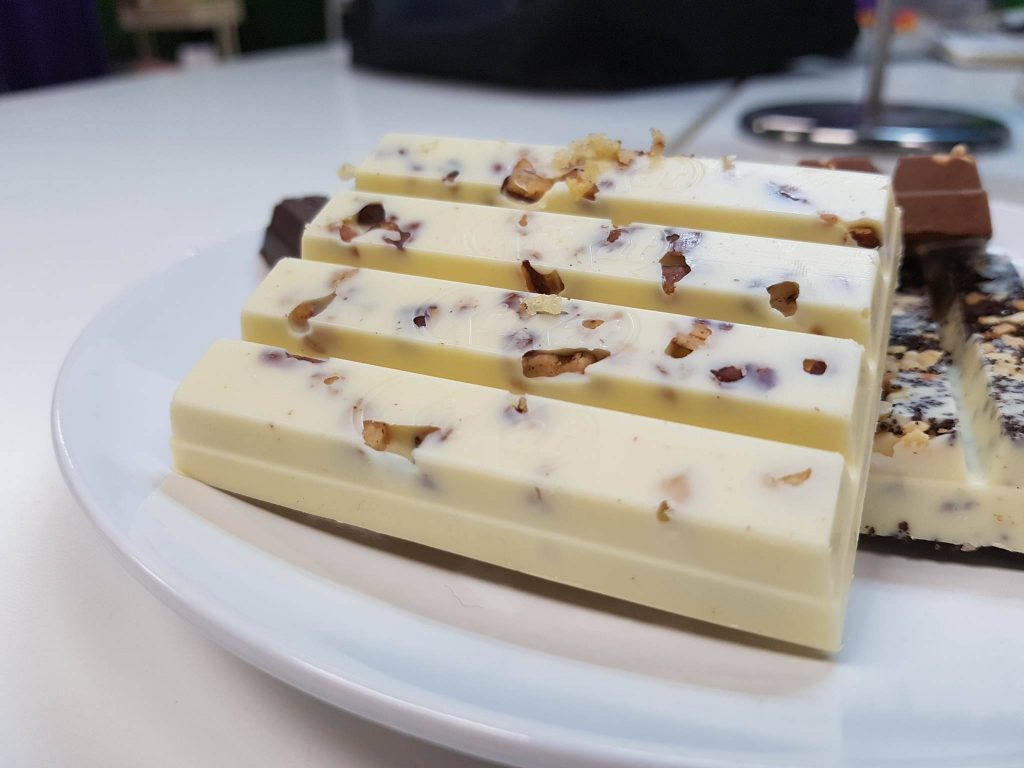 Cedric: The orange is good. The flavours are strong.
Ven Xhin: I prefer if they just left it as an orange and chocolate though, because now there's the pineapple inside as well. There's too many flavours all at once. I like orange, I like chocolate, I like pineapple, but the combination of it all at once is too much.
Cedric: One thing I like is how the orange tastes very gummy-bearish, which is good.
2. Banana Nuts Caramel Cluster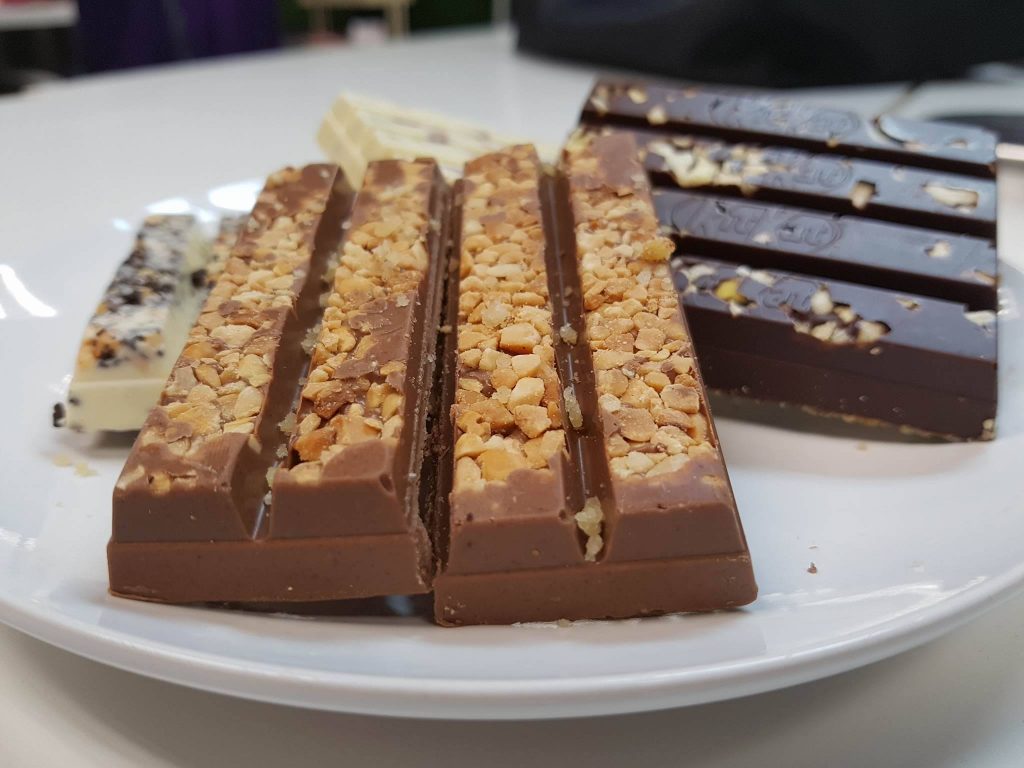 Vilyn: I love the banana. Cookies and Cream first and then banana.
Cedric: Oh I didn't get to taste that one.
Iylia: Oh well, just to let you know, it tastes really good.
3. Cafe Latte with Cookies and Cream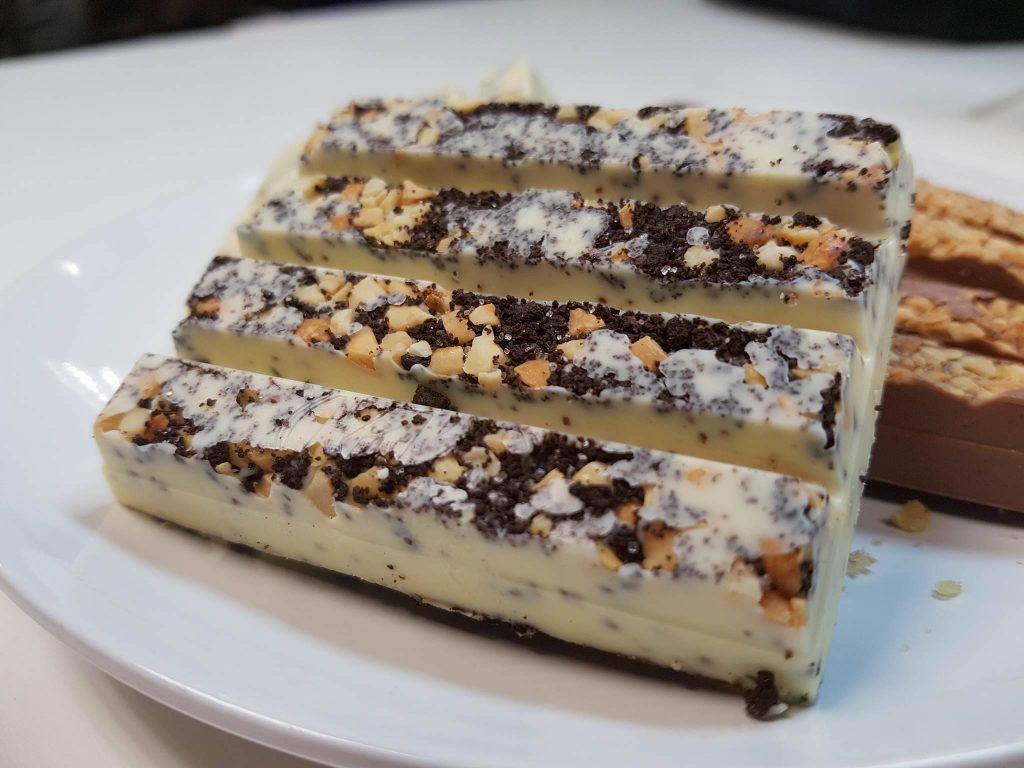 Sarah: You can definitely taste the aftertaste of coffee in the Oreo one.
Cedric: What I like about Kit Kat though is the wafer part in the middle.
Everybody: Yeah.
Sarah: Oreo's really good! It's the best one.
4. King of Fruits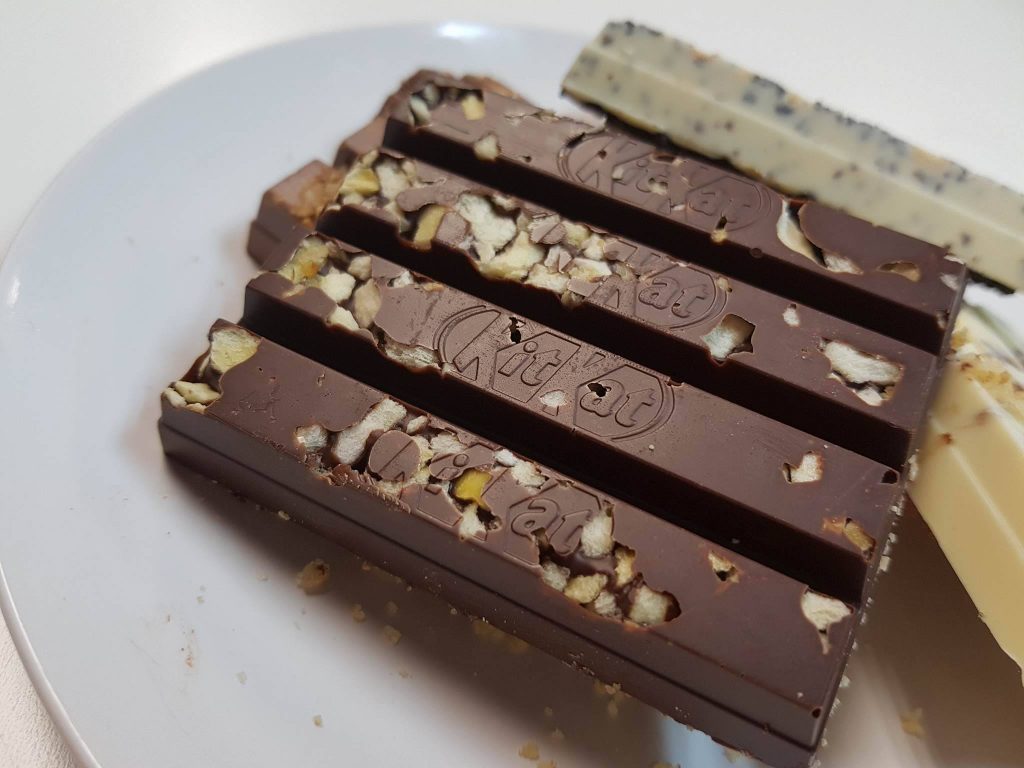 Ven Xhin: I feel like the dark chocolate is overpowering the durian, I can't taste the durian. Dark chocolate and durian is NOT a good combo.
Sarah: Does nobody like the dark chocolate durian at all?!
Ven Xhin: Once you bite into it, the smell of the durian comes out.
Vilyn: Yeah, they don't go well together.
Iylia: I just taste dark chocolate, I don't taste the durian. (durian flavours kick in) Oh wait.
Everybody: *laughs*
Vilyn: The durian aftertaste is weird!
Fara: Ugh, it tastes like expired durian.
Yufia: I like the durian though, the taste isn't very strong.
Iylia: Oh well, there you go. One person in the team actually likes the durian one!
Verdict
The Discover KL team favoured the flavours of Banana and Oreo the most whilst the durian was overpowering to all but one member of the team. At the end of the day, it all comes down to personal preference, so why don't you be the judge of it and taste test the new 11Street Kit Kat flavours for yourself?
The 4 new Kit Kat flavours are available now on 11Street or alternatively, you can also purchase them at the Kit Kat Chocolatory pop-up store in Mid Valley, from now until October 4.