We all dream of having a fairytale wedding amidst lush nature, streaming sunlight, the air fragrant with the perfume of flowers, with a cool breeze whistling through the leaves. Who says your dream can't become a reality?
There are plenty of wedding spaces in the Klang Valley that cater to exactly that: the picture-perfect wedding within nature. Even if you aren't getting married, it won't hurt to look at your options, right? Here are the prettiest, dreamiest places in the Klang Valley where you can tie the knot with your soulmate:
Saujana Hotel Kuala Lumpur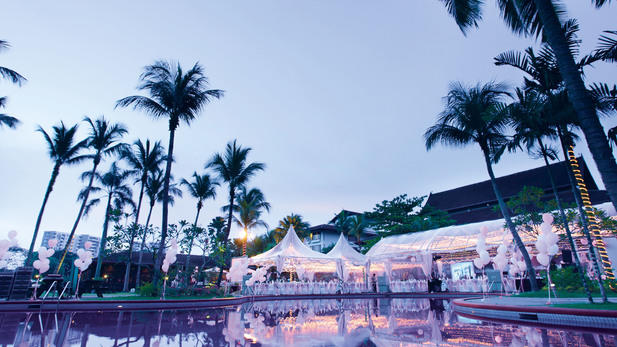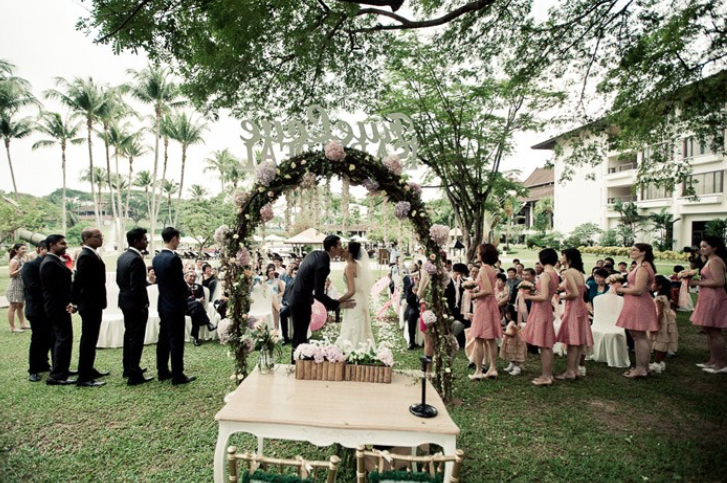 If a simple, but picturesque garden wedding is what you're after, then look no further than Saujana Hotel. Many a wedding has been organized under the humongous tree in its gardens, and all of them look spectacular. Setting up a flowered arch and putting a few light touches of décor is already enough to beautify this space to make your perfect garden wedding. You also have the option of having a buffet-style wedding by their pretty pool too!
Address: The Saujana Hotel Kuala Lumpur, Jalan Lapangan Terbang SAAS, 40150 Shah Alam, Selangor Darul Ehsan, Malaysia
Tel: +603-7843 1234
Website: http://www.shr.my/the-saujana-hotel/
Pullman Putrajaya Lakeside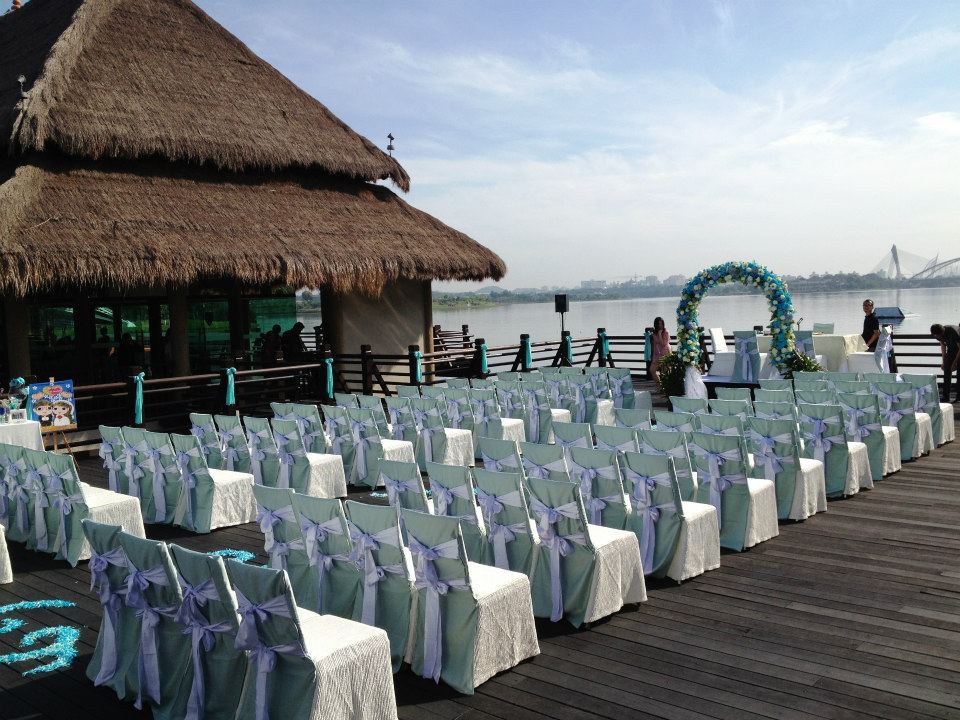 Garden weddings not to your fancy? Why not a lakeside wedding instead? Pullman Hotel in Putrajaya has a strikingly scenic pier by the Putrajaya Lake on which you can organize your wedding. It will be especially pretty if you get married during sunset! The setting sun glimmering on the ebbing waters is the perfect background on which to recite your vows. The only downside to this venue (as with any other outdoor venue) is the unpredictability of the weather, so cross your fingers that it won't start pouring on your wedding day!
Address: Pullman Putrajaya Lakeside, No.2, Jalan P5/5, Presint 5, 62200 Putrajaya
Tel: +603-8890 0000
Website: http://www.pullmanputrajaya.com/
Passion Road, Jalan Yap Kwan Seng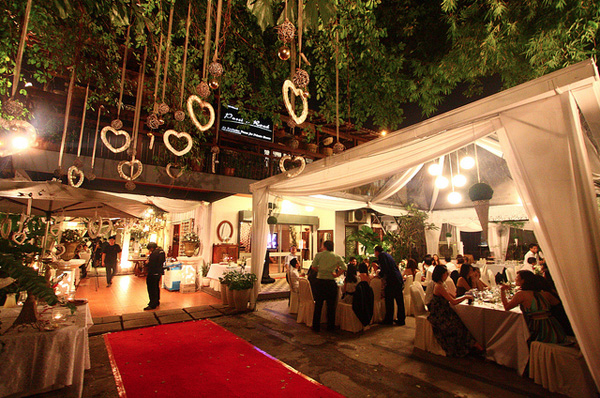 Passion Road is the place to go if you really want to get married amidst nature, but still within the city! Set within a bungalow-turned-restaurant in the heart of KL, its courtyard is surrounded by lavish trees, and it looks especially spectacular at night. Specialising in Western food like roast lamb, Tuscan beef stew and fettucine, this venue will be suitable for quaint weddings with a smaller number of attendees. With hearts twinkling amid the leaves and lush greenery all around, it is quite the venue to wed your soulmate!
Address: Passion Road Sdn Bhd, No 16, Lorong Yap Kwan Seng, 50450 Kuala Lumpur.
Tel: +6016-470 3140
Website: http://www.passionroad.com.my/
Ciao Ristorante, Jalan Kampung Pandan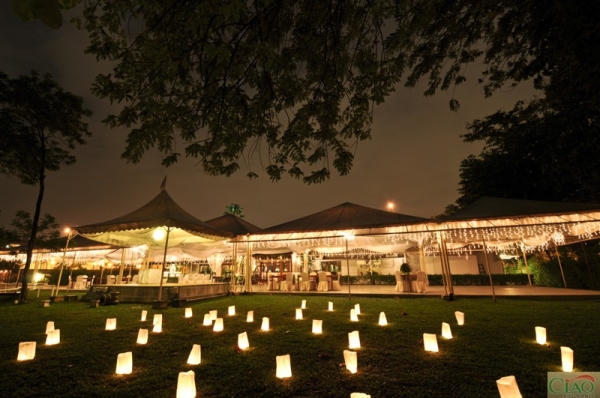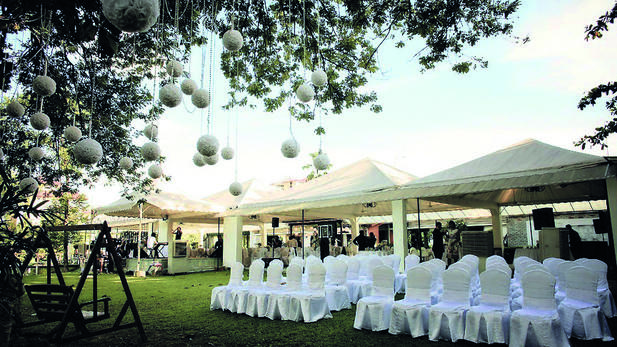 If you've ever dreamt of getting married in the romantic countryside of Italy, you don't have to go that far! Ciao Ristorante in KL is a rustic Venetian-style bungalow-turned-Italian restaurant, making it a beautiful place to have a wedding. The building overlooks well-manicured lawns, with a golf course and lake in perfect view. The picturesque venue means not much decorating is needed, seeing as the bungalow is quite pretty in on itself. If you want a smaller and more intimate wedding reception, definitely check this place out if you're into classic Italian-style weddings!
Address: Ciao Ristorante, No. 20A, Jalan Kampung Pandan, off Jln Tun Razak, 55100 Kuala Lumpur
Tel: +603-9285 4827
Website: http://ciao.com.my/
Glasshouse at Seputeh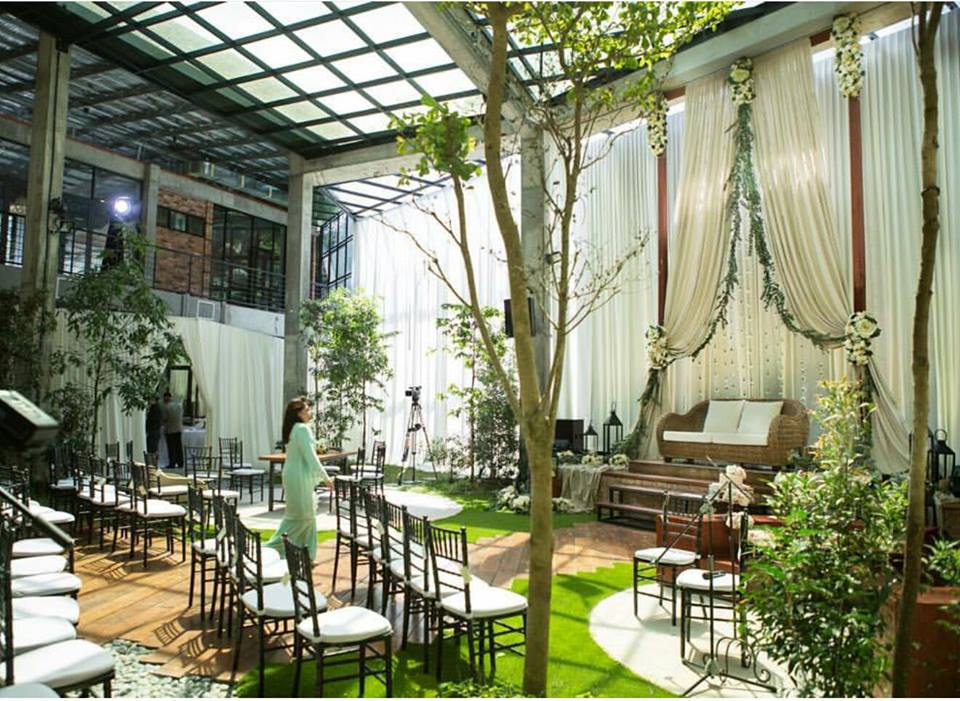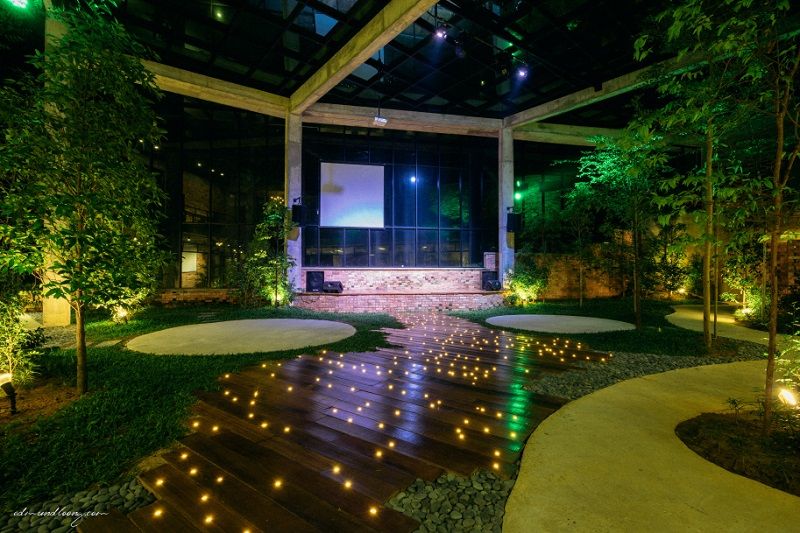 Some of us would want an outdoor wedding, but can't be bothered with the hassle of annoying insects, our incessant Malaysian heat, and our nice clothes sticking uncomfortably to our bodies. Glasshouse at Seputeh offers a great solution to that issue, where you can have your wedding in a glass house! The industrial-style modern glass building is surrounded by peaceful nature and rolling hills, and while you're relaxing in the air-conditioned environment inside, you can still enjoy the serene views of the greenery around you. The venue will be beautifully decorated at night time too, so you'll have a stunning wedding in the day or night.
Address: Glasshouse at Seputeh, 17, Lorong Syed Putra Kiri, Taman Seputeh, 50460 Kuala Lumpur.
Tel: +6012-515 1866 / +6012-521 8855
Website: http://www.glasshouse.my/
Secret of Louisiana, Kelana Jaya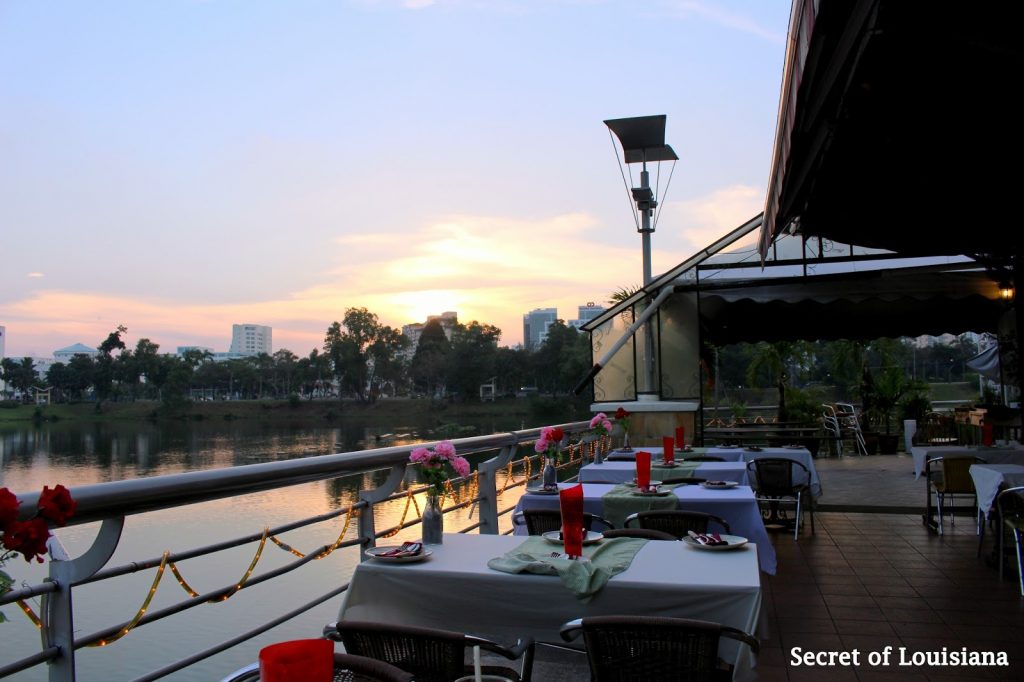 Another lakeside venue, what makes Secret of Louisiana special is their Southern-style food dishes served. Your guests can enjoy New Orleans favourites like boiled crawfish, Louisiana mud pie, Cajun oyster mushrooms, and more. You'll be able to get hitched on a pier by the lake, and you can even choose to set off a spectacular fireworks show from the middle of the lake at night time! This is definitely a more unique option to go for, both in terms of the location and the food. Your guests will be in for a treat!
Address: Block D-01-01, Jalan SS7/13A, Plaza Kelana Jaya, @ The Lake, 47301 Petaling Jaya, Selangor
Tel: +603-7875 5230
Website: http://www.secretoflouisiana.com/
Zebra Square KL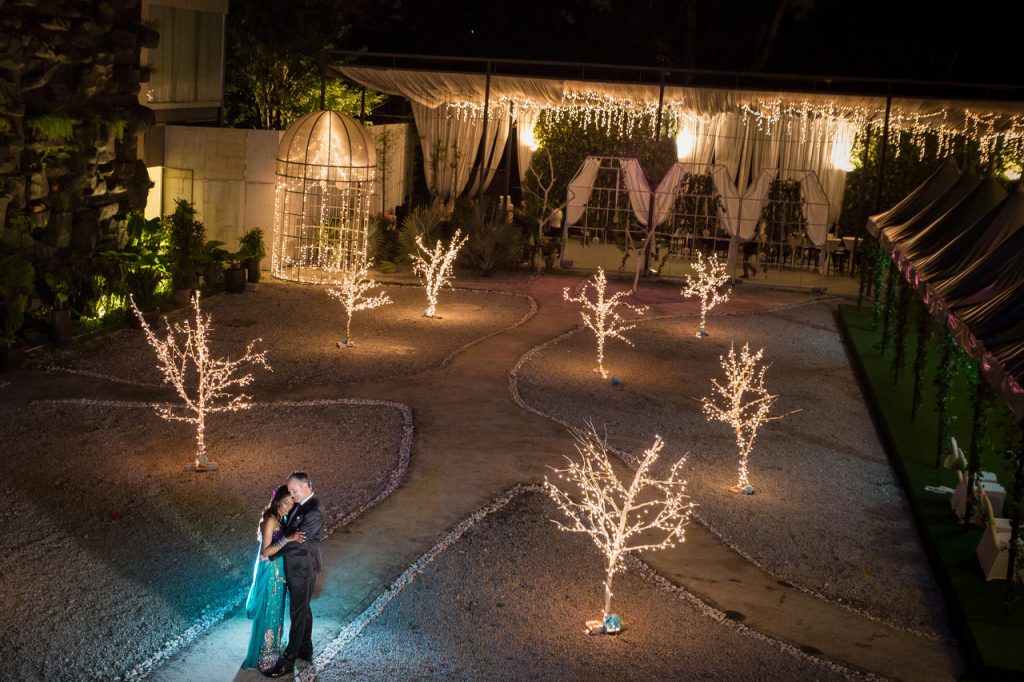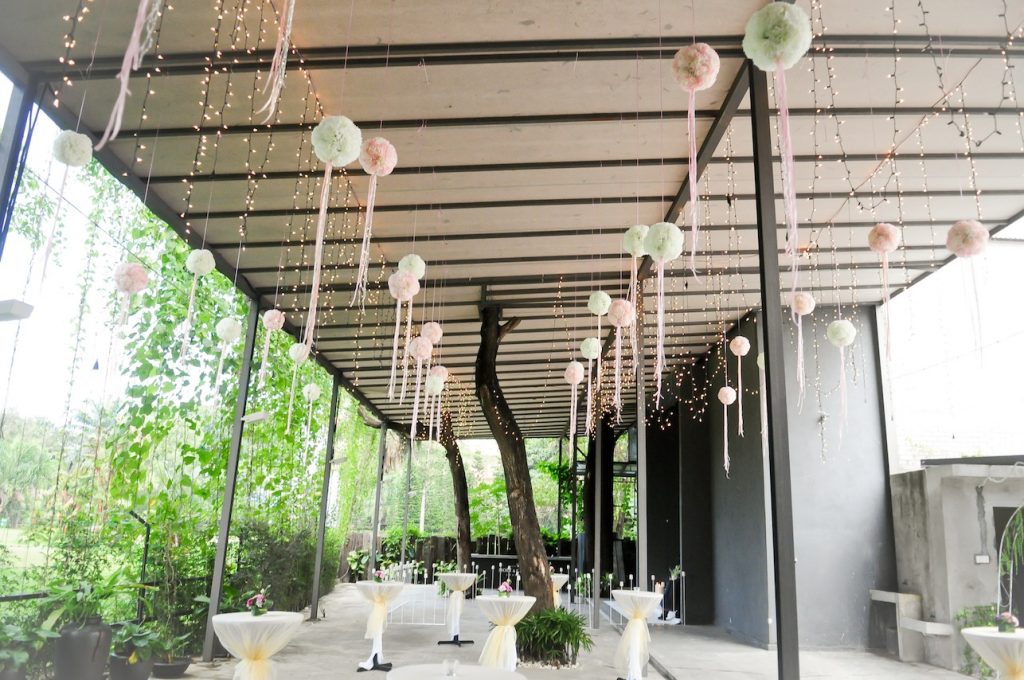 This venue has multiple locations within it that you can choose from to have your wedding reception, the most popular of which is the courtyard. Decorated with twinkling fairy lights at night and surrounded by trees and flowers, this is a breath of fresh air for both you and your guests. Their Vertical Garden is set on a rock wall and serves as a nice backdrop to recite your vows. The team at Zebra Square will be able to customize pretty much everything to suit your vision of the perfect wedding, be it minimalistic or extravagant.
Address: No. 18 and 20, Jalan Kampung Pandan, Off Jalan Tun Razak, 55100 Kuala Lumpur
Tel: +603-9200 1323
Website: http://zebrasquare.com.my/
Tamarind Springs, Taman TAR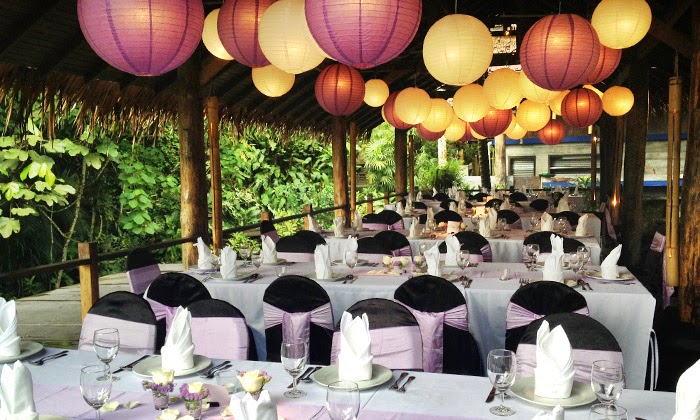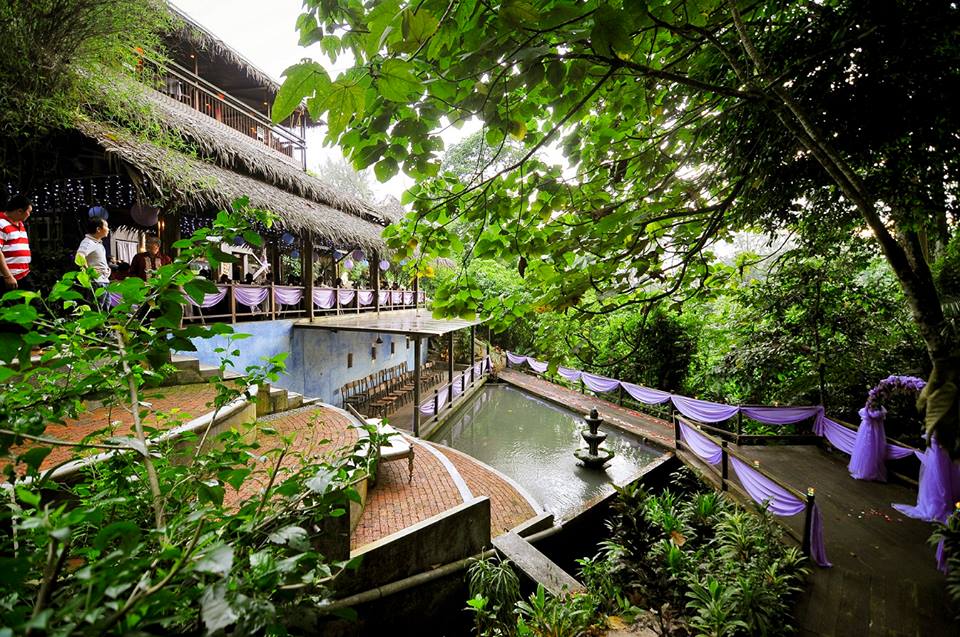 This venue really is smack in the middle of a jungle, but still within the city so it won't be a hassle for your guests to get there. Tamarind Springs has made a name for itself as an incredible place to tie the knot, with it's surrounding lush jungle and romantic ambience. You'll be able to recite your vows under hanging leaves, hearing the soft sounds of nature and feeling the warm jungle breeze. With a traditional but modern theme running throughout the venue, they also serve food inspired by the cuisines of Laos, Cambodia, Vietnam, Thailand, and Malaysia. Having your wedding here will definitely make it a night to remember (just don't forget your mosquito repellent)!
Address: (Upper Level) Jalan 1, Taman Tun Abdul Razak, 68000 Selangor
Tel: +603-4256 9300 / +603-4256 9301
Website: http://www.tamarindrestaurants.com/
Gita Bayu, Seri Kembangan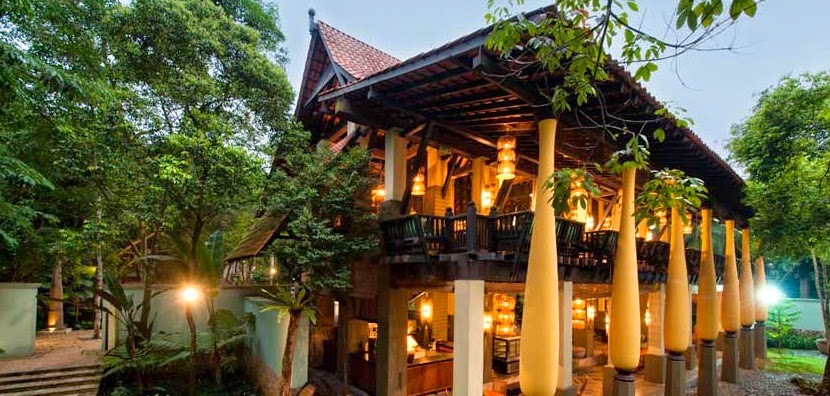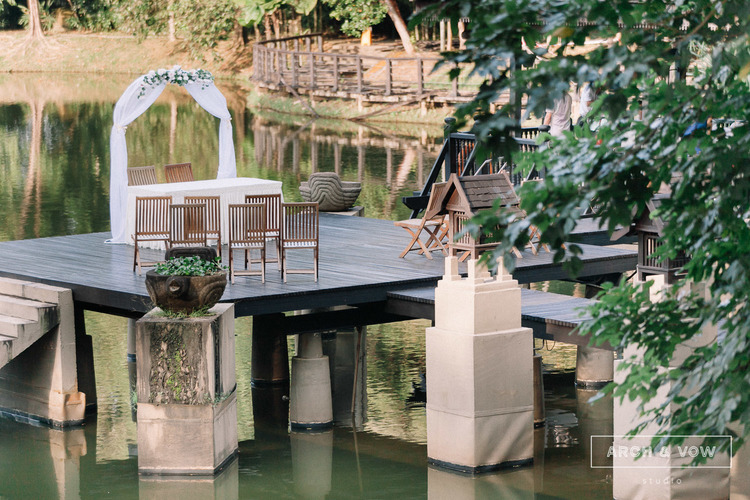 If you want a lakeside wedding but amidst lush tropical foliage, you can get the best of both worlds at Gita Bayu. Their floating pavilion is the picture-perfect place for solemnization events for your closest friends and family, as you'll be walking down the aisle onto a wooden platform on the lake itself. Meals and other activities will be done in the rustic restaurant filled with wooden décor, and surrounded by trees and greenery all around. A beautiful place to get married, for sure.
Address: No.2 Jalan Bayu 1, 43300 Seri Kembangan, Malaysia
Tel: +603-8945 5560 Ext. 225
Website: http://www.gitabayu.com
Now you can consider your options and decide which wedding venue will be the best one to look back on with fond memories and picture-perfect moments. Make sure to take into account things like distance and weather before making your decision. Good luck!
Featured Image Credit: Time Out