Asiari is a local halal dim sum brand with several branches across the Klang Valley, such as Subang Jaya, Bangi, and Bukit Jelutong.
On top of that, they've opened up their newest outlet in IOI City Mall, Putrajaya, which we had the opportunity to try out for ourselves.
This particular halal dim sum brand stands out because the recipes are created by two chefs with over 30 years of experience in the kitchen, Chef Fei and Chef Yip Mun Wai.
We ordered five dishes from their top 10 must-tries, which include the Yin Yang Xiao Long Bao (RM13.70), Hong Kong Style Radish Cake (RM13.70), Golden Lava Bun (RM9.00), Wok-Fried Rice Noodles (RM22.92), and the Steam Rice Rolls with Prawn (RM11.60).
We also ordered the Dim Sum combo, which includes four dishes like the Steam Prawn Dumpling, Bean Curd Rolls, Beef Balls, and a Steamed Chicken Dumpling.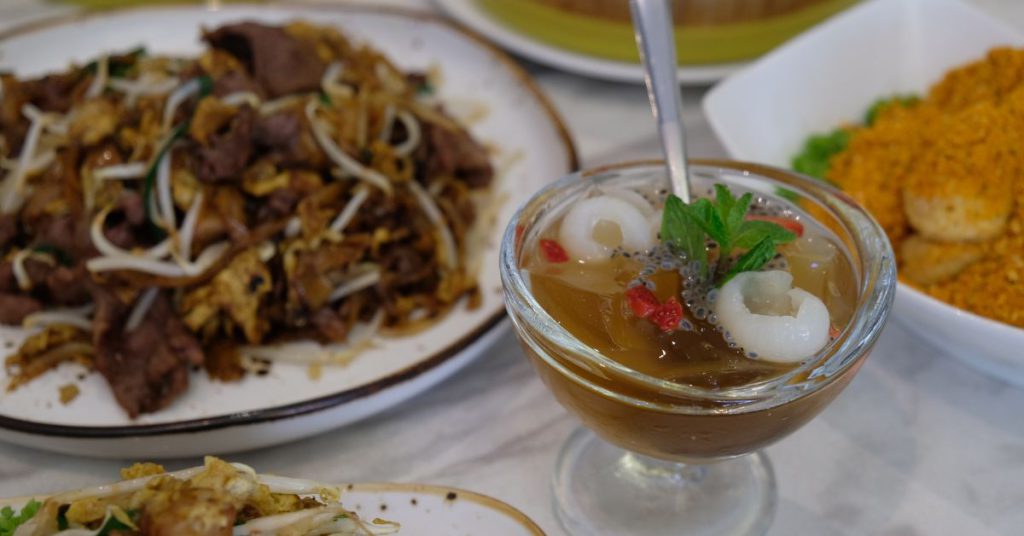 The good folks at Asiari threw in a plate of Golden Fried Japanese Tofu, a recently developed dish, on the house for us to taste too!
As for dessert, we opted for a serving of Lemongrass Jelly (RM8.90) and Coconut Pudding (RM12.90).
We started off with the Yin Yang Xiao Long Bao, which are soup-filled dumplings with black truffle beef, chicken, and mushroom.
The skin was slightly on the tougher side, but the filling was quite tender and flavourful.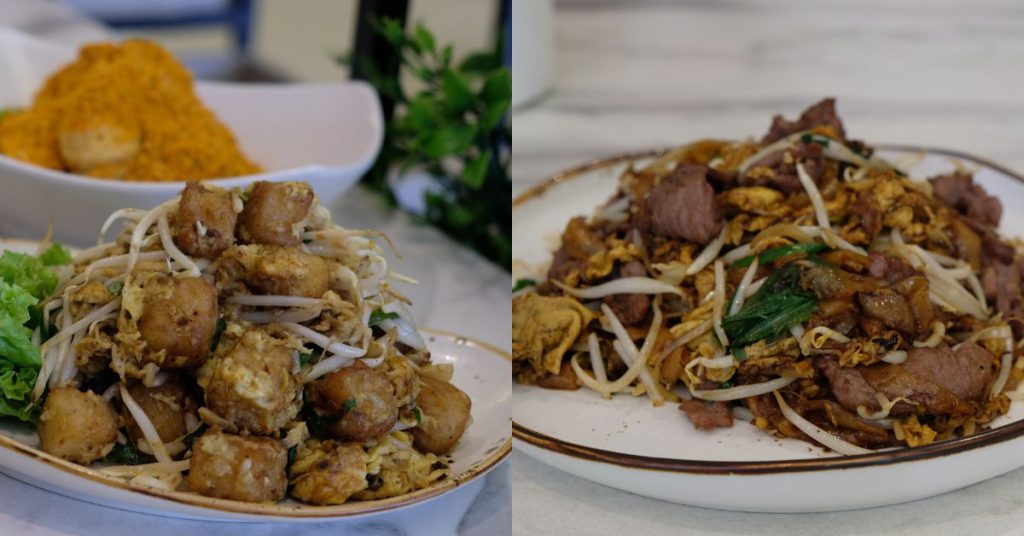 Next, we had the Hong Kong Style Radish, which includes various ingredients like bean sprouts and scallions, and it's well-fried with a rather noticeable smoky wok hei taste.
The Wok-Fried Rice Noodles was quite similar, except it is cooked with slices of beef that were seasoned just right.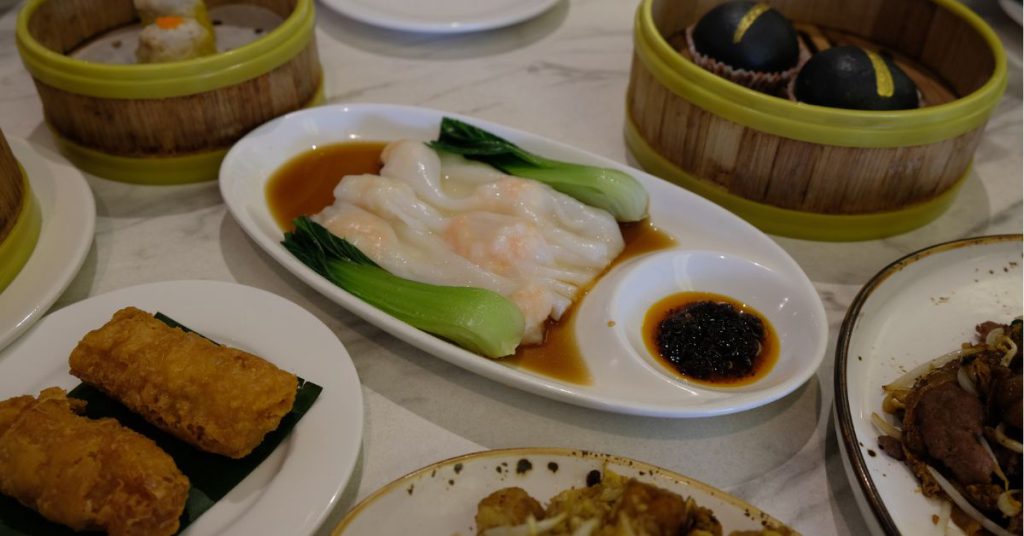 The Steam Rice Rolls with Prawn stayed true to its Hong Kong Chee Cheong Fun origins, with the smooth and silky texture of the rice rolls. The rolls were so thin that you could see the big juicy prawns between the layers.
The Golden Lava Bun was pretty soft and fluffy, it's filled with creamy salted egg yolk custard that oozes warm golden goodness when you bite into it.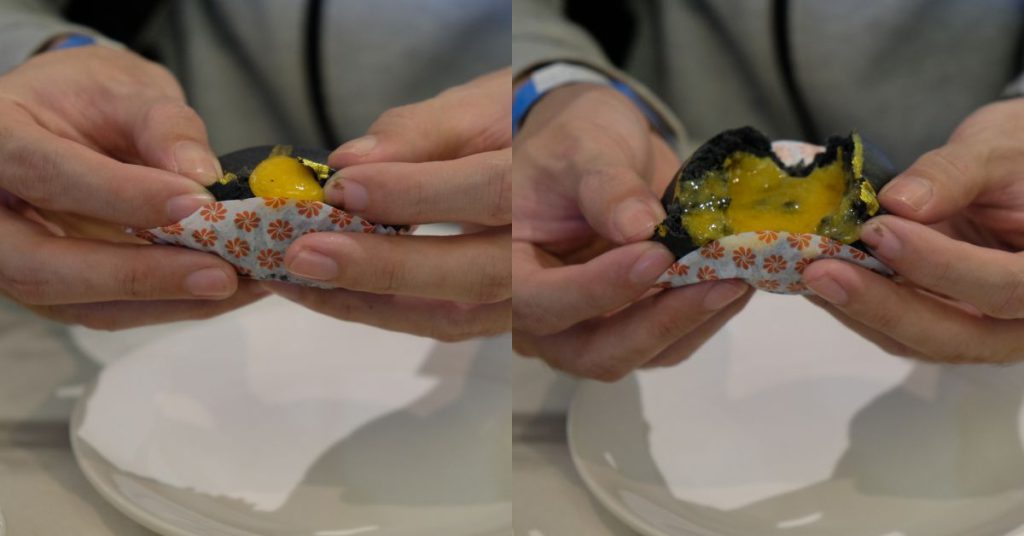 Among the dim sum dishes, our favourite was the Bean Curd Rolls. The skin was so crisp and crunchy, a good contrast to its filling of prawn and cheese. Every bite was so satisfying.
The Golden Fried Japanese Tofu was not short of toppings, it was generously loaded with caramelised oats. Unfortunately despite that, we found that it was lacking seasoning and salt, so it overall tasted a bit bland.
Between the desserts, the Lemongrass Jelly was definitely the star of the show, as it had a good balance between fragrance and sweetness, and every sip gave us a burst of refreshing citrusy goodness.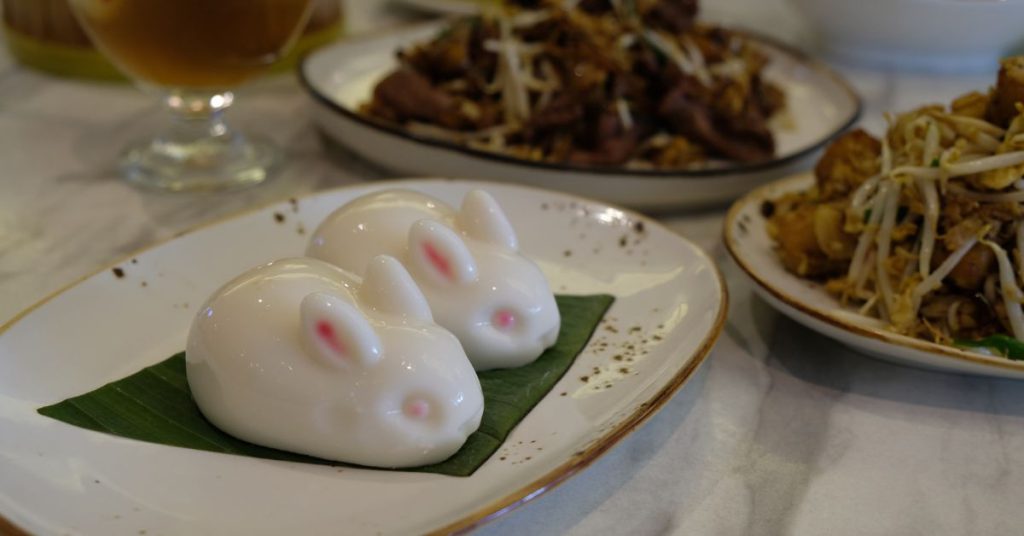 The rabbit-shaped coconut pudding, on the other hand, was quite adorable and Instagram-worthy, but perhaps there was a bit too much gelatin so the texture ended up too dense. Also we wouldn't mind some extra sweetness and stronger coconut flavours.
Overall, Asiari's dishes took us by pleasant surprise, and the fact that it's a halal restaurant means that anyone can enjoy it!
Asiari
Location: Lot LG-78F, Lower Ground Floor IOI City Mall, IOI Resort, 65202 Putrajaya, Selangor
Contact: 03-8958 1576
Operating Hours: 10AM ~ 10PM
Website: https://asiari.com.my/menu/