[This is a sponsored article with Somersby.]
As we hop into 2023, friends and family will begin celebrating Chinese New Year (CNY) together again, rekindling over the festive season's gatherings.
If you know anything about CNY, it's that celebrating can often be synonymous with booze. For those who drink, it's all fun and games while you yum seng… until your red outfit isn't the only thing standing out in photos (beware the Asian flush!).
To add, those who don't drink or are cutting back on alcohol (me included) have fewer beverage options to join in on the celebratory atmosphere. We're usually left with those sugary lychee and chrysanthemum-flavoured boxed beverages, soft drinks, tea, coffee, water, and not much else.
Some family and friends might also not want to drink alcoholic beverages, so they can drive safely from house to house for bai nian, or to go home once the festivities are over.
Somersby wants to be the happy middle ground this CNY 2023, through its 0% alcohol brew called Somersby Apple 0.0 (Somersby 0.0), which takes on the likeness of its well-known Apple Cider.
Enjoy familiar apple-tising flavours with familiar faces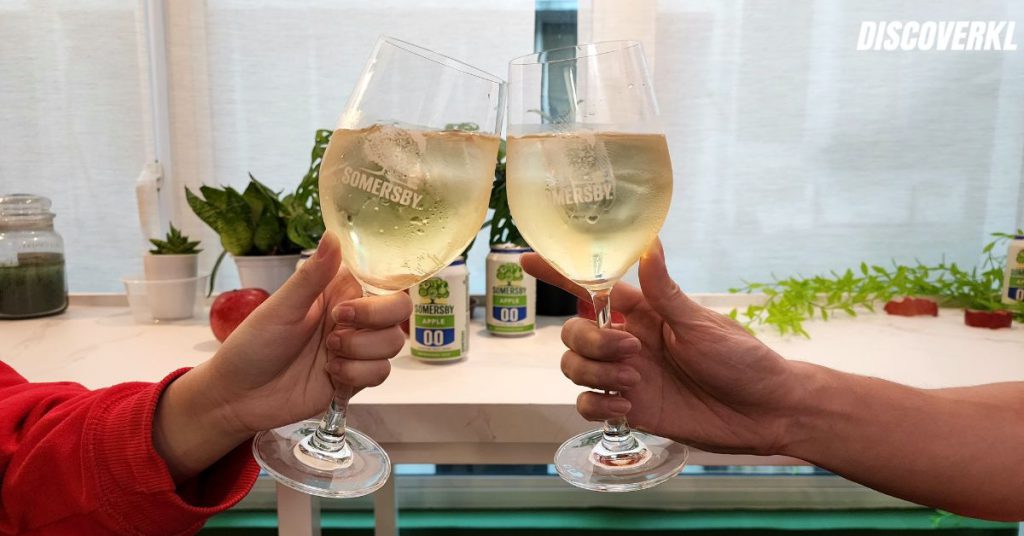 Differentiated by a bold blue hue on its packaging, Somersby 0.0 is a natural fruit-flavoured sparkling drink brewed with premium apple juice.
According to Somersby, it is best enjoyed on the rocks. It's meant to encapsulate all the flavours you'd get from biting into a juicy apple.
For those who don't enjoy the taste of alcohol, Somersby 0.0's refreshing apple brew is the perfect alternative.
Upon tasting Somersby 0.0, I was pleasantly surprised by how they managed to capture crisp apple flavours in a can. The fizzy bubbles also elevated the aromatic, zesty notes of the brew, and it was overall refreshing to my palate.
Our colleague who's quite the beer enjoyer also pointed out that despite Somersby 0.0 being a fizzy drink, it wasn't too gassy and didn't cause him to bloat.
This makes Somersby 0.0 a refreshing thirst quencher when paired with just about any cuisine, including your CNY reunion dinner's yee sang, steamed fish, Peking duck, or nian gao.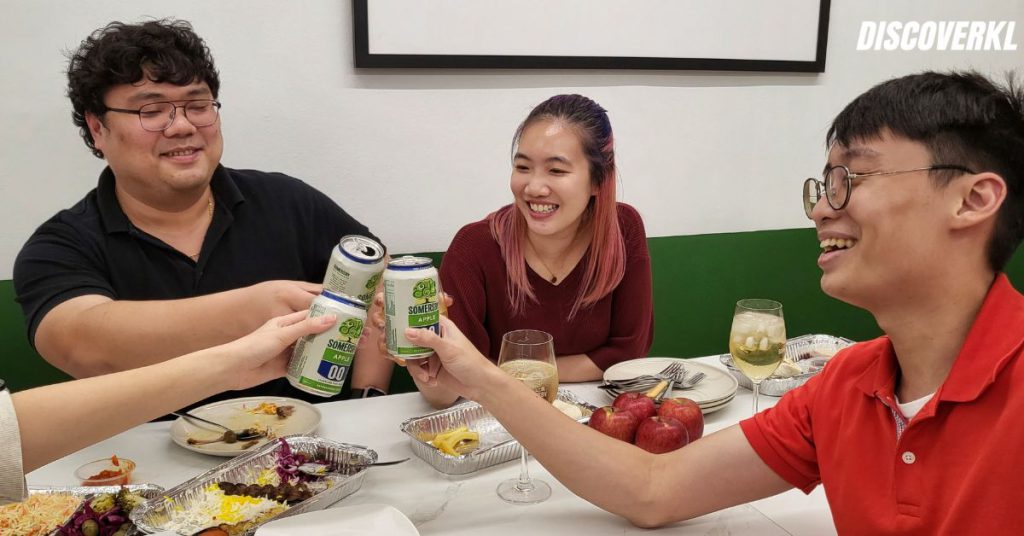 During a recent gathering, my colleagues and I paired the brew with dishes containing lots of carbs, salty and tangy finger foods, along with meaty dishes.
As we sipped on Somersby 0.0 over our meal, all of us agreed that the aromatic apple sparkling drink complemented the flavours of our celebratory dinner delightfully.
Some of my colleagues even said that they would actually offer the beverage as a more exciting non-alcoholic option to their guests for CNY 2023.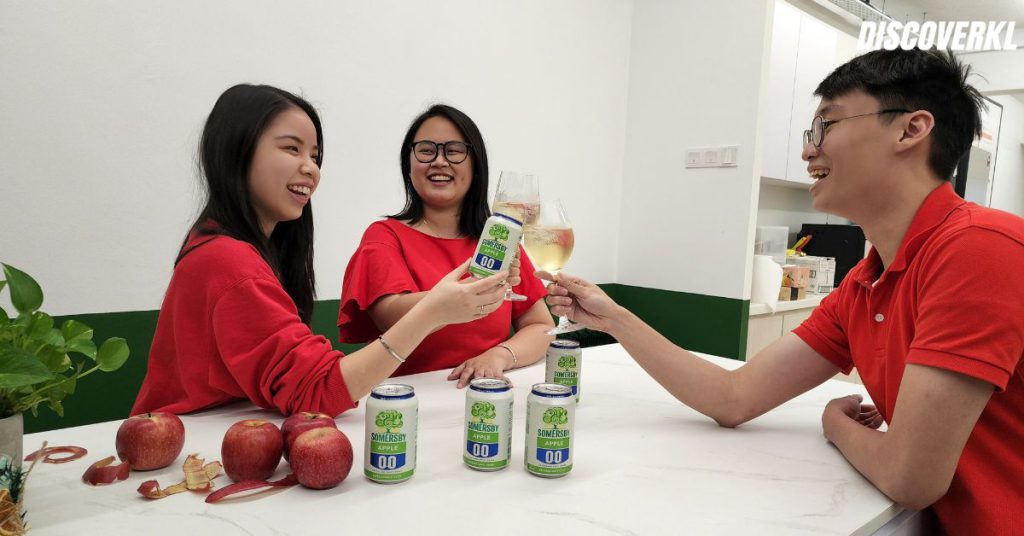 This year, when thinking about beverage options to keep in your styrofoam or blue cooler box at your open house, Somersby 0.0, a refreshingly non-alcoholic sparkling fruit drink will definitely be a good choice to keep in mind!
It's one way you can host a gathering while encouraging your guests to celebrate responsibly.
Each can of Somersby 0.0 contains 320ml, and is available on Shopee. You can get a 4-pack for RM14.40 with Somersby's current promotion, or RM22.50 without discounts.
Somersby Malaysia
Instagram: @somersbymy
Facebook: Somersby Malaysia