It's been a while since many of us have heard the familiar chime in the airport that plays before announcements. But as we were waiting to "board" the plane for The Grand Getaway dining experience in Grand Hyatt Kuala Lumpur, hearing it brought up a surge of memories and reminded us of the joy of travelling.
Combining fine dining with an "in-flight" simulation, we can see the effort the team has put into the little details to heighten the experience. The walkway to the Grand Ballroom now has a check-in airport counter, walkalators and going further in, there's even the boarding gate. The familiar airport announcements are playing, the servers wear the fictional uniforms of "Go Grand Airways", the entry ticket for your dinner is also in the form of a boarding pass.
Small tip: we were also told to come in earlier to wait at the gate, like a real flight and enjoy some pre-flight drinks. We didn't read the invite properly and were almost late for the take-off! So do go in earlier, or you'll miss the first part of the show.
Walking into the ballroom, the chairs we're seated on are actually real airplane seats from a decommissioned Malaysia Airlines record-breaking craft. Authentic, but TBH, the airplanes are not known for comfortable seats so they did provide a pillow per seat (which Sarah ended up removing altogether, oops).
Throughout the immersive dinner, which comes with 360° visuals, lights, and sound show, we got to taste dishes inspired by places all over the world. As we tasted each course, the screens surrounding us played videos exploring the locations and also displayed fun facts. There's even in-flight entertainment in the form of a special magic show.
The waiters and waitresses also do slight changes in their uniform to reflect the country that we're stopping at. For example, in Russia, they donned the ushanka, the winter fur hat with ear flaps. On top of that, there was fake snow that rained down, shimmering in the lights and gave us a cold winter vibe.
TOKYO: Japanese scallop, wakame, shoyu, radish, sesame dressing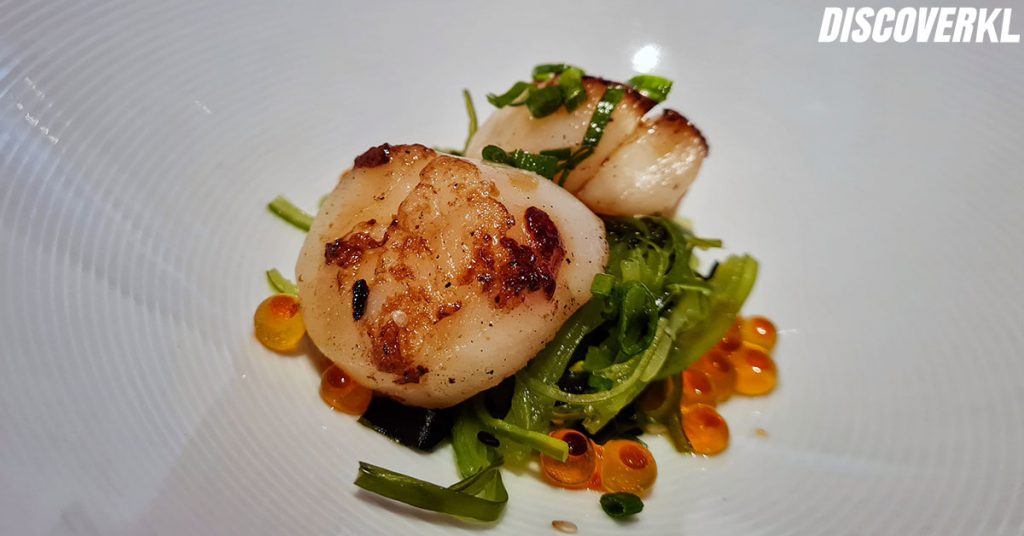 This light and tasty dish lets you enjoy the natural and sweet flavour of the scallop coupled with the crisp wakame (marinated seaweed). It was so easy to eat and a great start to the dinner! Sarah wanted to ask for more of this dish to dapao back ?
SAN FRANCISCO: California clam chowder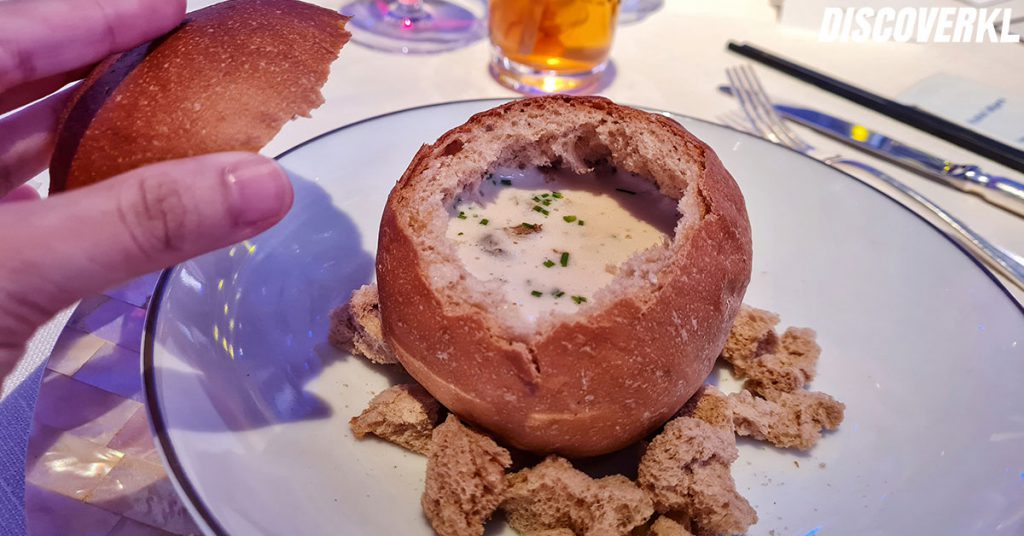 We didn't even know San Fran was famous for clam chowder (VX admits that her knowledge of SF is limited to 3 facts: Silicon Valley is there, it's hilly, there are trams). Although the soup was quite tasty, it is a LOT of bread to the soup amount. We were too busy eating and didn't look at our fellow diners, but neither of us were able to finish up most of the bread-bowl.
MOSCOW: Forest berry sorbet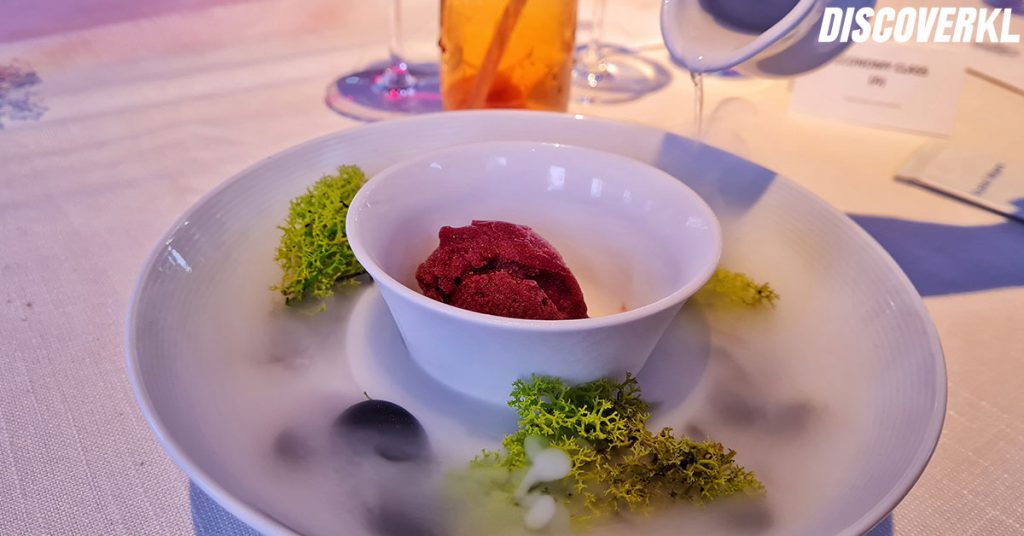 Another assumption challenged, VX thought Russia was too cold to have a regular supply of berries, but turns out, Russians regularly use berries in their dishes (especially in their infused vodka).
This is the most Instagrammable dish thanks to the smoky mist that swirls around the sorbet as you eat. It works well as a palate cleanser, with very strong raspberry notes.
?FAVOURITE | VENICE: Oven baked lamb rack, lemon, herb, sauteed garden greens, truffle mash, thyme jus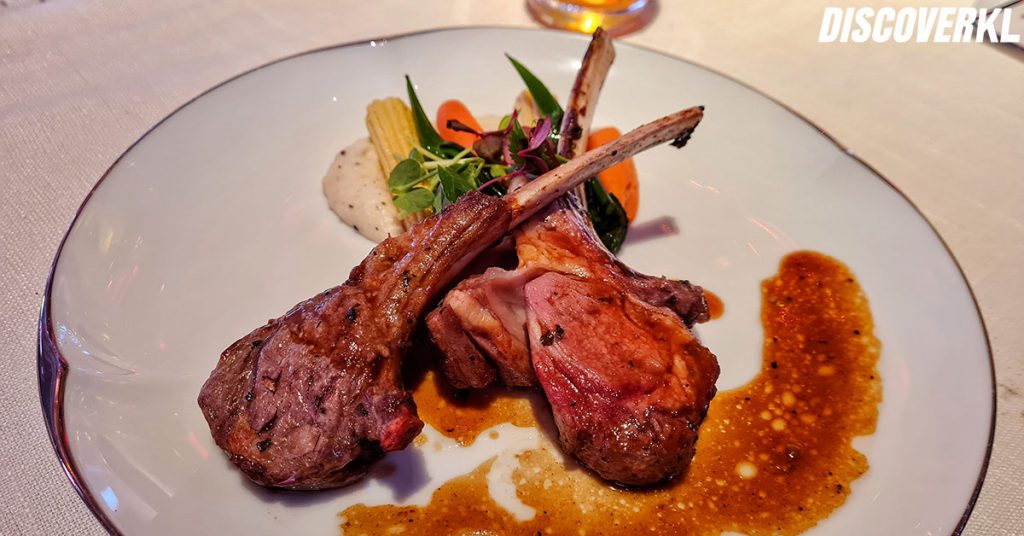 Can we say Venice had the BEST visuals on screen, because the introduction video for this course was actually shot in Grand Hyatt KL itself, starring the chef as he made this very dish.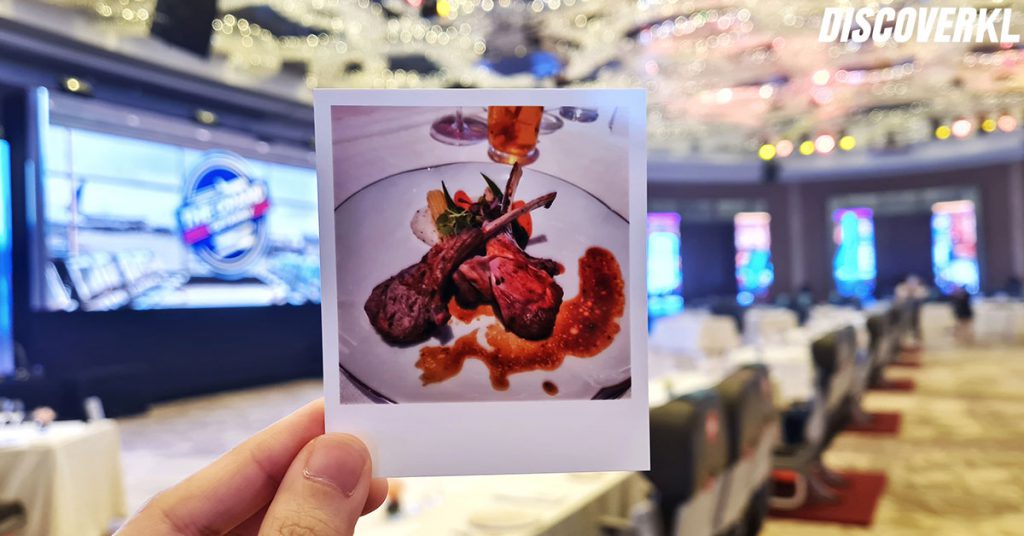 The lamb was soooooo tender, it was easy to slice and chew, and the truffle mash that accompanied the vegetables was really yummy too. We ate and finished everything on the plate happily which might explain why we had trouble with the last course…
Kuala Lumpur: Mochi, sundae, pavlova, tiramisu, sago gula melaka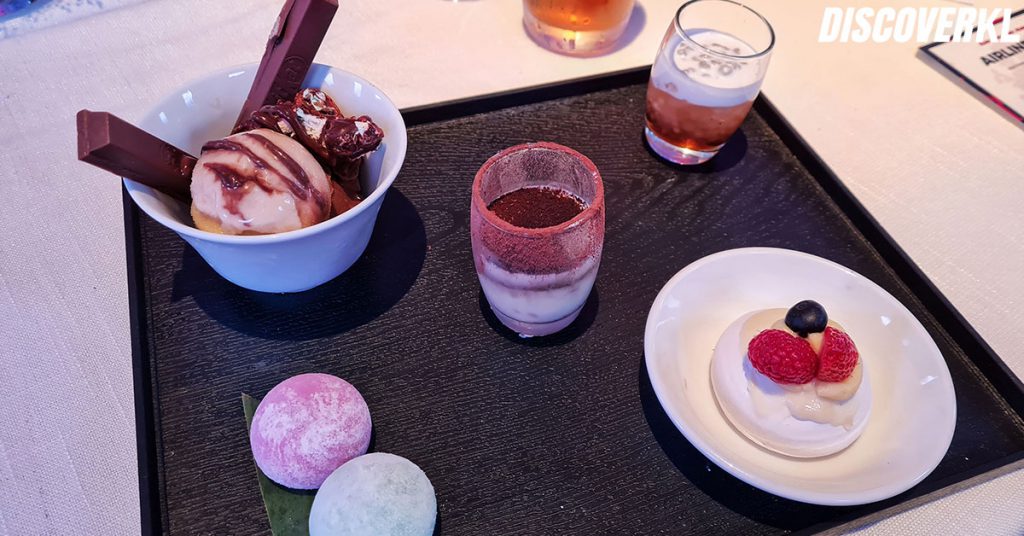 With 5 desserts on 1 plate, this dish led to a dilemma: which to start with first? We ended up loving the pandan mochi the most, but we had to skip on the sundae because both of us don't like anything with bananas.
We had a really fun night, and we love how this gave us a tiny taste of travelling again, in a year where we weren't able to do just that.
Prices start at MYR 450 nett per person for the Premium Economy Class. You can get 20% off bookings from Jan 1, 2021 to Mar 31, 2021 with the promo code "FLY20" upon check-out on the website. Dinner starts at 7pm sharp daily, but do get there early! This will run until June 30, 2021 so you have a few months to catch it!
Book your flight on the website.