Dimple, the baker behind The Dessert Bar has been baking since she was 13! She actually recommended that we dig straight into her desserts with a spoon, but for the sake of photos, we tried our best to cut it nicely up for a more aesthetically pleasing shot ?
?FAVOURITE | Mango Delight (RM48/Loaf): Light, fresh and not too sweet, we can see why this dessert has gotten quite a few rave reviews on The Dessert Bar's IG. The texture was quite soft and smooth throughout, with a generous amount of fresh mango bits between the layers of shortcrust biscuit and sweet cream. Each bite in the mouth was melty and doesn't feel so sinful since it's… you know, fruits hahaha. This cake is also eggless and nut-free! Best to keep this refrigerated at all times so that it stays fresh!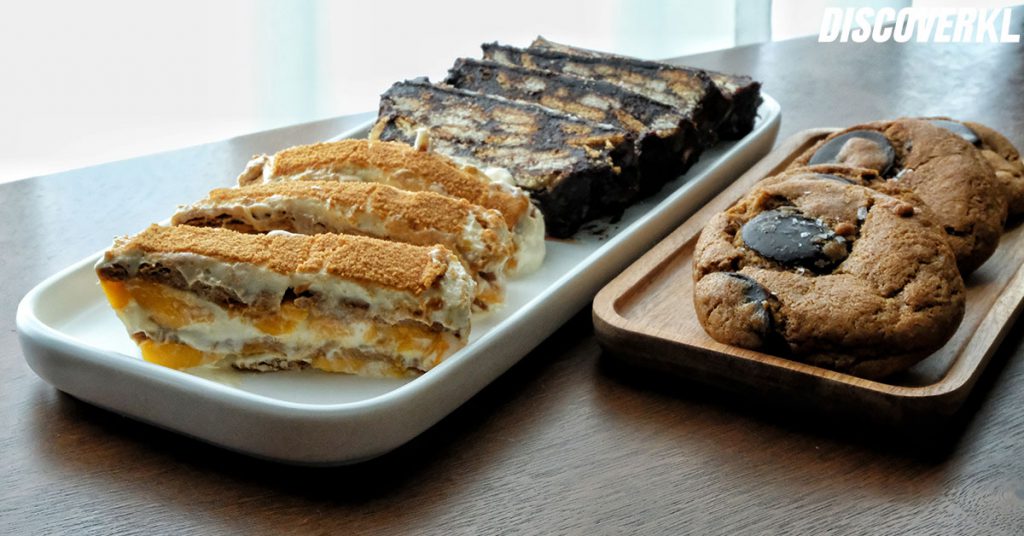 Very rich and chocolatey, Her Majesty's Cake (RM40/loaf) comes with an interesting backstory. Dimple told us that the Queen of England loves this cake and it's the only cake that she will eat a small slice every day until it's completely finished. Malaysians may associate the look of this chocolate biscuit cake with the more familiar kuih batik instead. We can describe the taste as a chocolatey layered biscuit that's in cake form haha. This is eggless and nut-free too. This is best eaten chilled, but wait 10 minutes after taking it out of the fridge before consuming so that it'll be easier to dig in.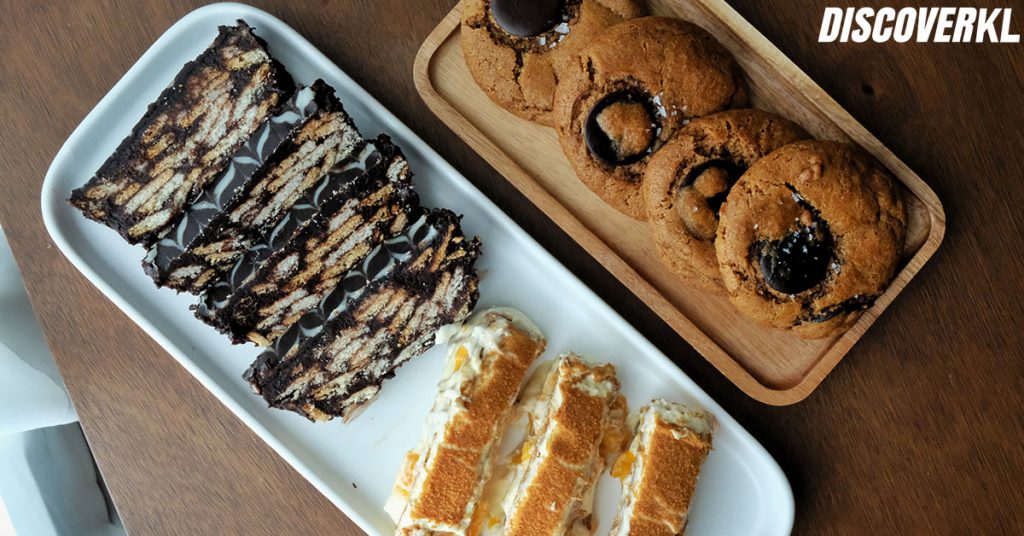 We loved how the Cookie Monster's Cookie (6 for RM35) looked with the big chocolate coin on top. Fudgey and chewy with crispy edges, we heated them up to enjoy them warm. Tiny quibble: we would have preferred to have the sea salt on top to be sprinkled more evenly over the large cookie so that every bite is balanced nicely.
The Dessert Bar
Instagram: https://www.instagram.com/thedessertbar_kl
WhatsApp: +6012-2811329