Nestled in a coffee shop haven near Petaling Street, Luckin Kopi has a charming old-school interior. The exposed brick walls make a great backdrop for photos too!
?FAVOURITE | Funky Nasi Lemak (RM18.90): Cooked over a small stove, the sambal was spicy and both types of chicken (fried and curry) were tasty and delicious. It's also good value for money because for this serving amount, we could see 2 small eaters sharing this with a side dish. The stove there added to the nasi lemak experience and also kept our food warm during the meal.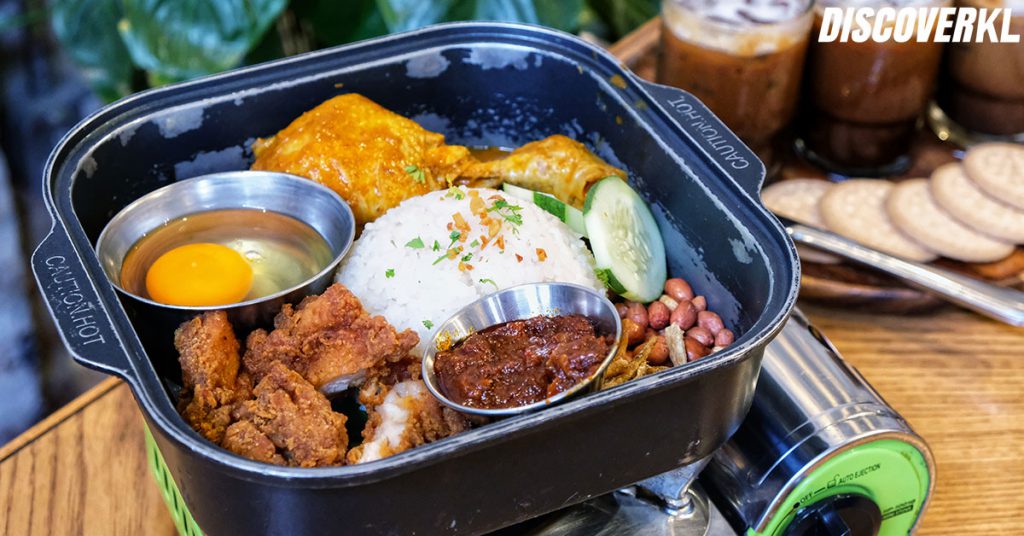 Salted Egg Chicken Rice (RM12.90): This was sweeter rather than spicy, which made our chilli lovers sad. Sarah on the other hand ate the most of this, and said that it's more enjoyable since nothing is burning her tongue. The salted egg taste had a nice balance, not too jelak-inducing. Based on the portion and the price, we'd say that this dish is also really worth it and makes a good lunch dish.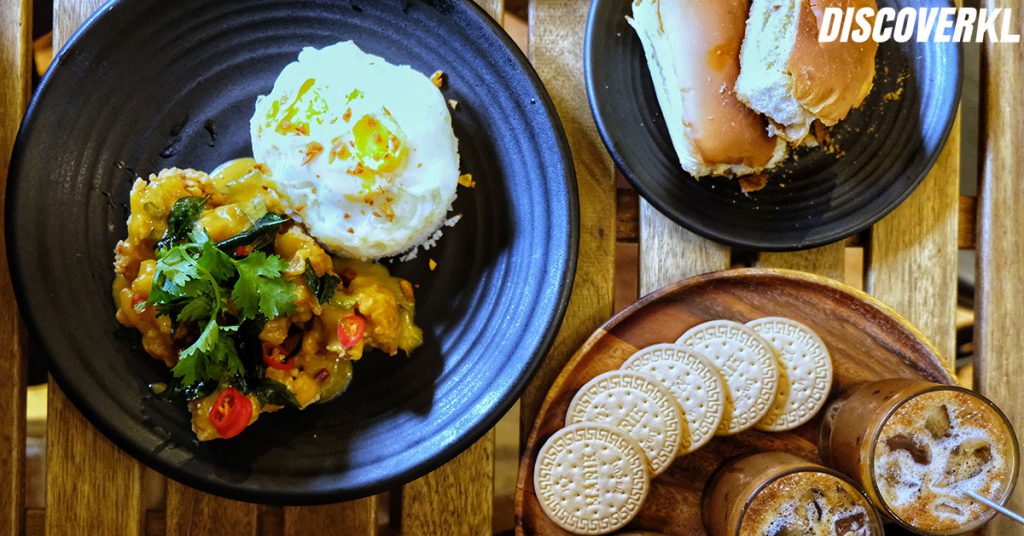 Rojak (RM8.90): This is one of the side dishes that we'd order again! Spicy, fresh fruits and veggies, topped with delicious crispy bits. Venxhin didn't just finish 70% of this because it was right in front of her, she really did enjoy every bit of it!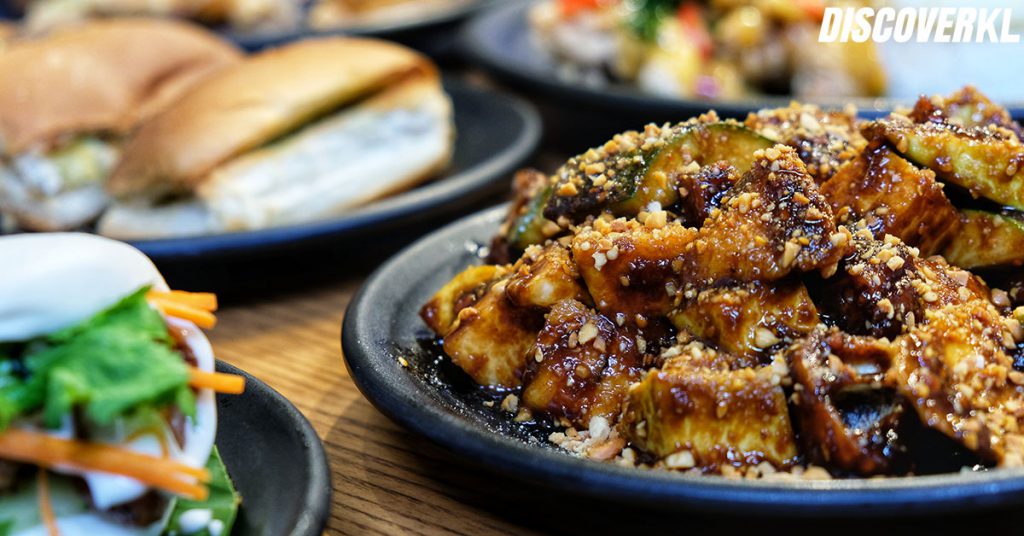 5 States Coffee Cold Brew (RM19.90): This was pretty fun, the 5 cups of coffee are inspired by different states in Malaysia, namely Kuala Lumpur, Ipoh, Penang, Melaka, and Johor. We had a blind taste test to see how well we could tell the coffee tastes apart, only 1 of us got more than 50% right haha! To be clear, they DO taste different, but maybe we have bad short-term memory.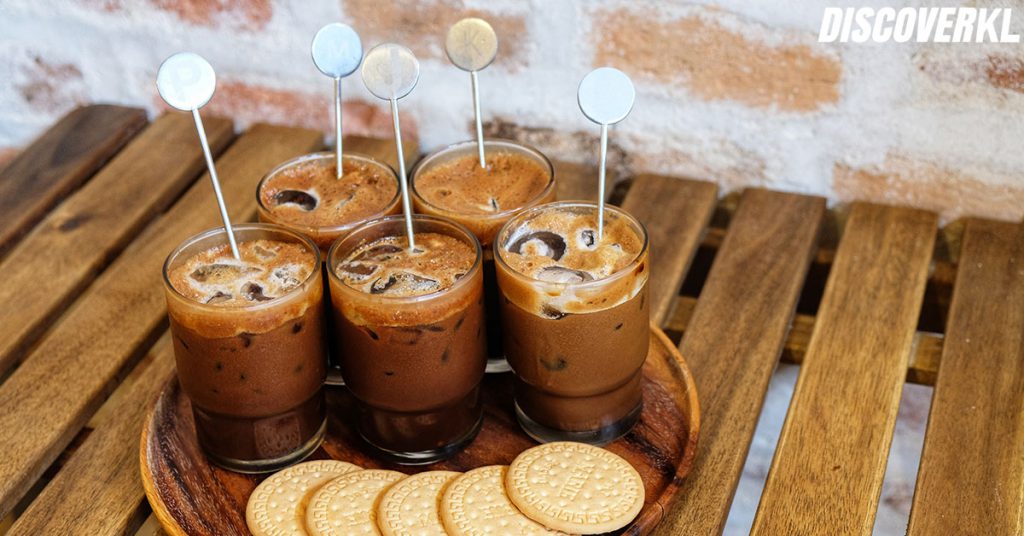 Basically, Luckin Kopi adds a little something extra to each cup to make them taste different to reflect each state. Melaka was a firm favourite thanks to the fragrant gula melaka in it, other than that, we all had our own preferences between the rest so there is actually a distinct difference. You can also order these in little takeaway packs to bring home to drink.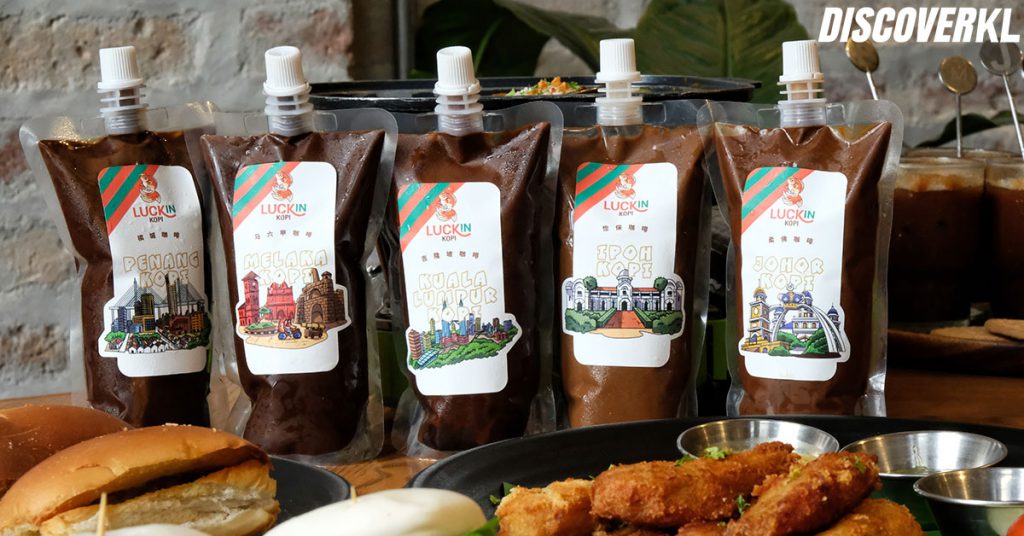 Apam Balik Bun (RM5): It really tastes like what you'd expect BUT we'd prefer the traditional apam balik. The bun, though nice and soft with a bit of an outer crisp from being toasted, just didn't feel the same as the usual crunchy apam balik shell.
Hainanese Chicken Chop (RM16.90): Another huge serving, we were happily snacking on the wedges. The sauce was very sweet, could have done maybe with more tomato tanginess, and overall the chicken was bland if compared to the other chicken dishes we had here.
Heng Chow Chicken Bun (RM12.90): This is apparently one of their popular orders. The bun was soft and fluffy and the base flavours of the filling were good. BUT there was just so much mayo drenching the chicken, it was overpowering and not very pleasant on the palate.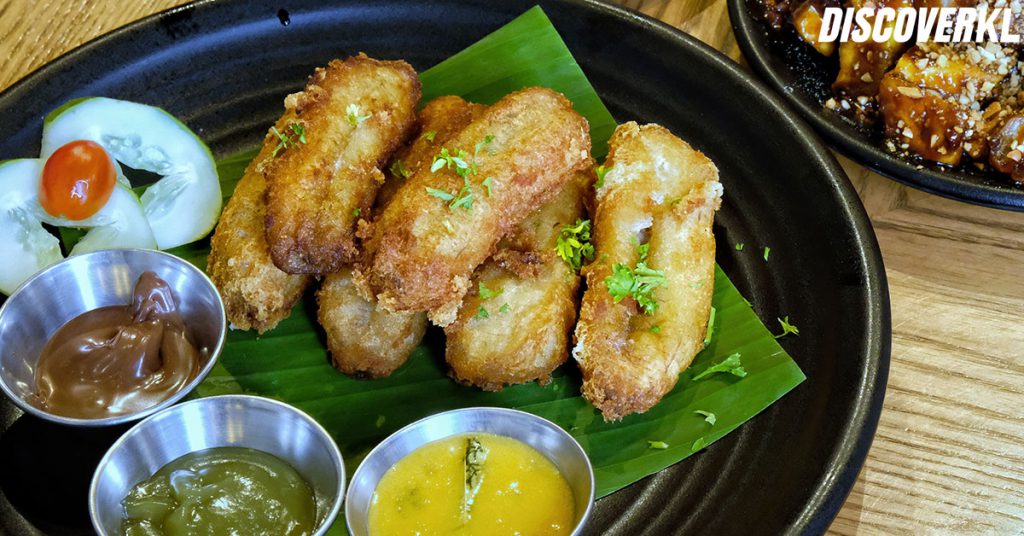 Luckin Pisang (RM22.90): This is a new addition to their menu, and the pisang goreng comes with 3 dips: kaya, Nutella, and salted egg. Pisang goreng with kaya is a caramely combo that they plan to serve with salted egg ice cream too.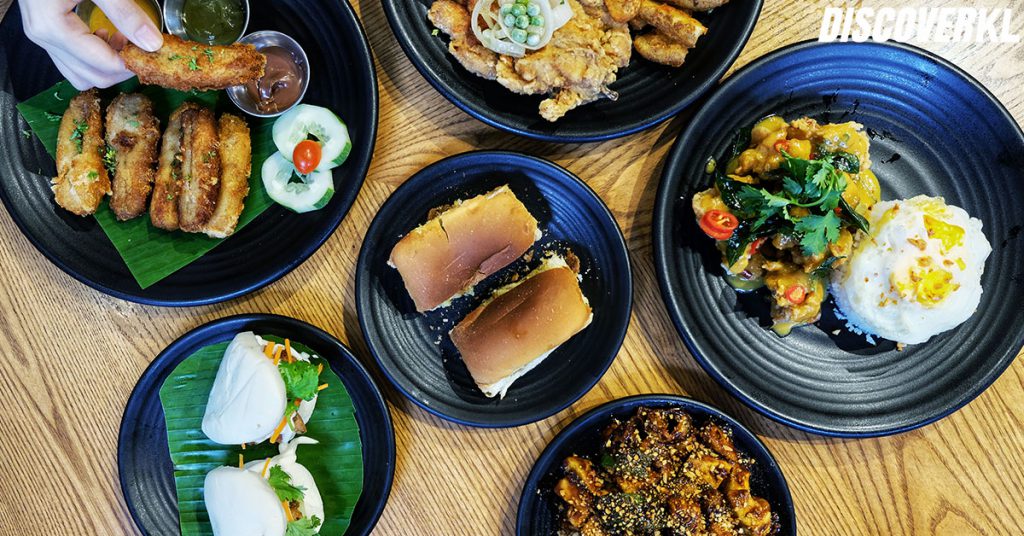 All in all, we were pleasantly surprised at the affordable prices here at Luckin Kopi. During the lunch hour, they are still attracting a good crowd of customers, which is a testament to the quality and quantity of their food!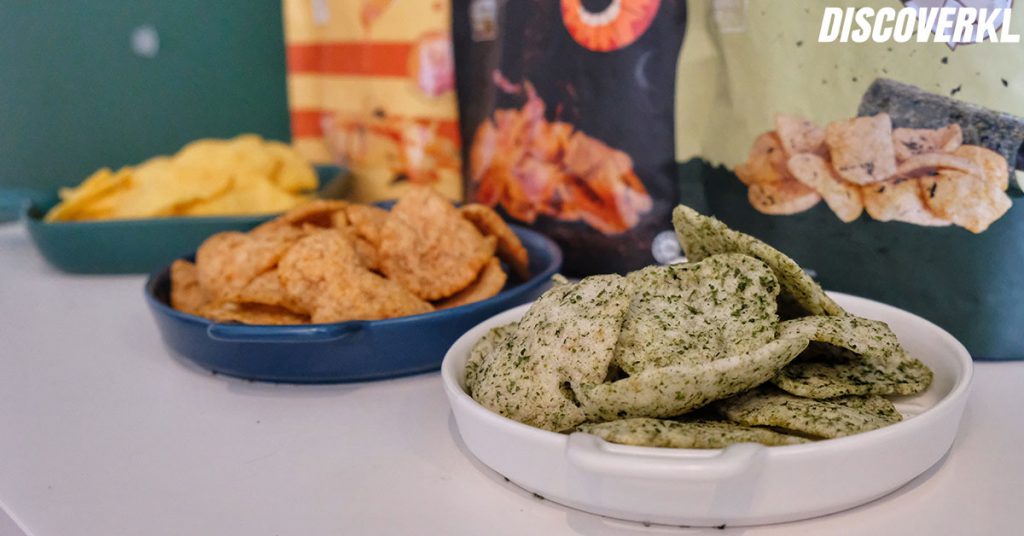 We also got some Woo Dang prawn crackers to bring home to eat with the Luckin Kopi salted egg sauce, along with their Rojak sauce and Sambal. The Mala is not very spicy but has a burn. The seaweed has that umami kick we love, it was the clear favourite. The salted egg was actually not as strong as we would like it, but having the sauce as a dip helps 😀
Luckin Kopi
Address: 14, Jalan Panggong, City Centre, 50000 Kuala Lumpur, Wilayah Persekutuan
Website: https://order.luckinkopi.com/en_MY/
Beepit: https://luckinkopi.beepit.com/ordering/?type=delivery
GrabFood: https://food.grab.com/my/en/restaurant/luckin-kopi-jalan-panggong-delivery/1-CY2UGABWV7E3SA