Home baker, Lu Yee of @momoreicakery sent us a whole box of goodies to try!
Tofu cheesecake (RM90 for 8″): Tofu cheesecakes are supposed to be light, creamy and silken, with a bit of extra bounce, and we have to say, Momorei's version does satisfy all those criteria (plus pretty edible flowers!). There's a lemon tinge in the taste which adds more freshness to the flavour.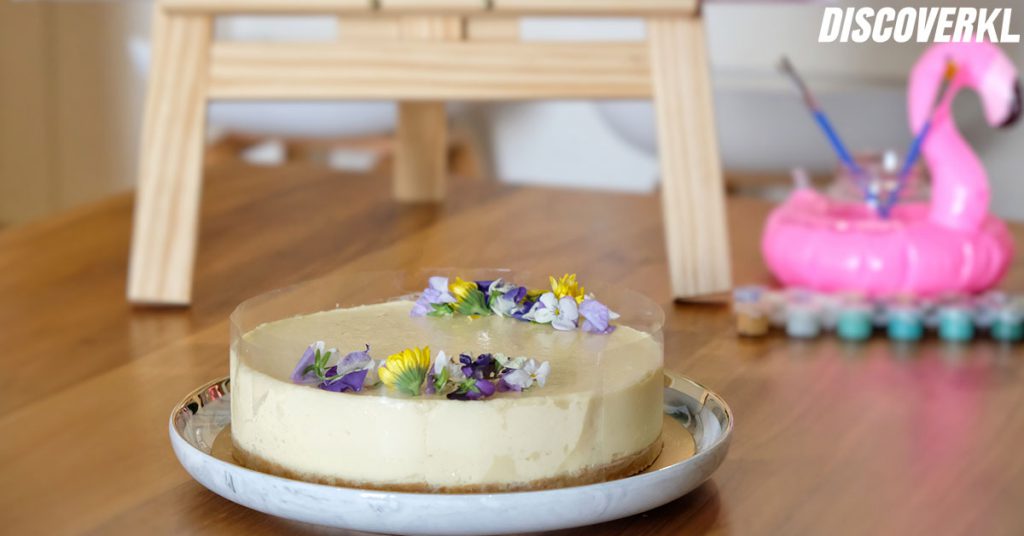 One slight detail, we were a bit put off by the texture of the cake which had some tiny lumpy particles. It'd require a simple fix by straining the mixture through a finer sieve before setting, then it would be just right!
Lu Yee also included a smaller tofu cheesecake that she's experimenting with, it has less bounce (maybe due to less gelatine) and is creamier and softer. It also softens a lot faster than her usual tofu cheesecake, which remains quite firm even when out of the fridge for a while. We liked the taste (it's also a tad bit saltier) but we generally prefer the bouncier texture of her original tofu cheesecake. This also had tiny particles in the mix that would probably reduce after finer sieving.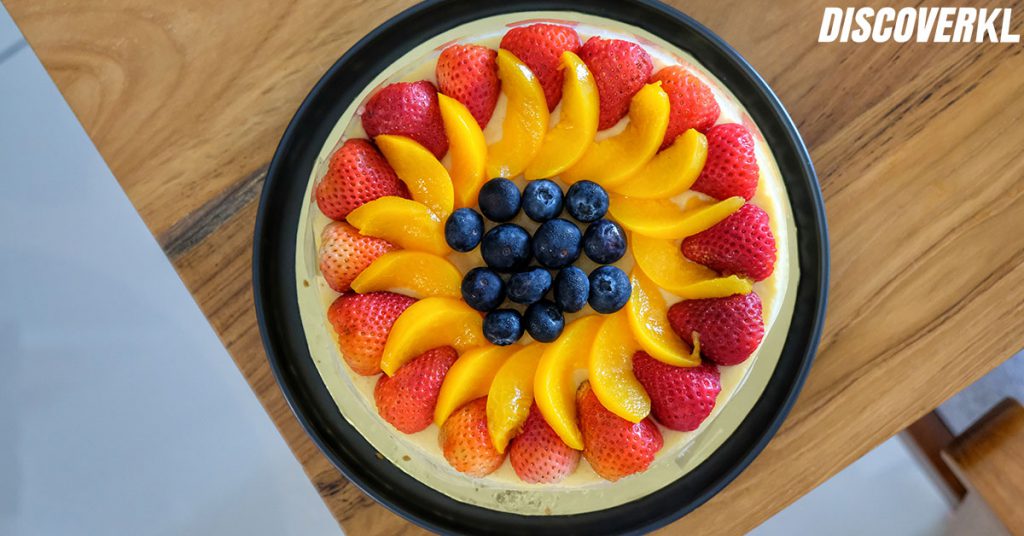 New York cheesecake with fruit topping (RM140, RM110 without toppings): This type of cheesecake is probably one that Malaysians are very familiar with, and Momorei's version is rich, cheesy, and very well-balanced in terms of the salty to sweet ratio. We enjoyed this BUT as it's a lot heavier and denser than the tofu one, we couldn't eat much of it in one sitting. This is definitely a cake for sharing, and it'll wow in terms of presentation.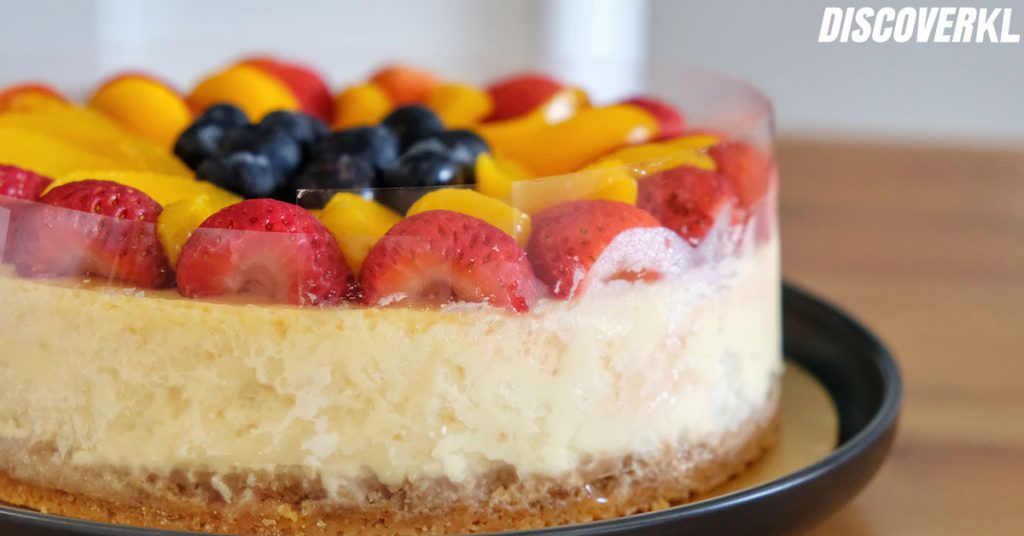 The fruits on top look very pretty, they're fresh and sweet (peach, Korean/Australian strawberries, blueberries), but we found that they aren't absolutely necessary. We'd suggest adding the fruits if you like them, or if you're ordering the cake for a special occasion, and you want it to look extra good.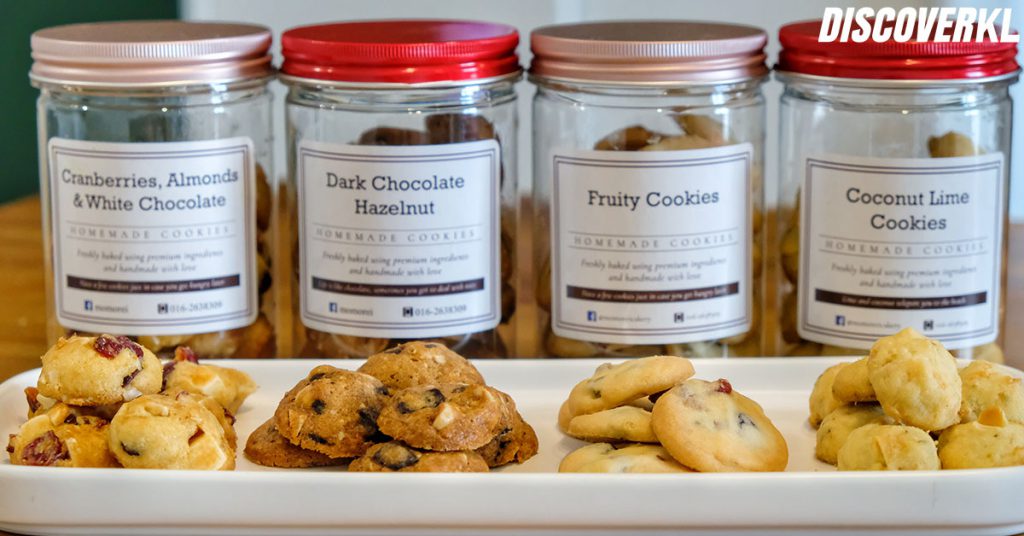 We snacked on a LOT of cookies. These are RM23 per container, except the chocolate chip with sea salt, that's RM22.
Fruity cookie: This cookie has a good texture, almost melt-in-the-mouth but with still a good bite to it, and of course the fruits add some chewiness. They're also not too sweet, making them easy to pop in one after another. But if you don't like dried berries in your cookies (one of Sarah's pet peeves lol), you'd want to avoid these. Older folks will probably appreciate this cookie, they do seem to like fruits in everything ?
Cranberries, almonds with white chocolate: This was the tub we all wanted to take home with us, so you can guess that this was awarded "THE FAVOURITE COOKIE OF THE DAY". The three ingredients are very balanced and go together so well, we could easily sit and pop down these bite-sized treats all day. We love how each bite gives you a slightly different surprise, whether it's a tart cranberry, sweet white choc, crunchy almond, or a lovely mix.
Coconut lime: The lime is VERY strong in this one, to the point that we feel rather confused eating this. It's not that the flavour is bad, it's just rather strange to have this strong fragrance paired with coconut in a cookie. The baker told us that this was inspired by a coconut lime Margherita, and we can tell the resemblance.
This is a unique cookie taste, we're not sure if most would still prefer it to remain as a refreshing drink, but Sarah kept this to crumble over any dishes she cooks with lemongrass or kaffir lime.
Dark choc hazelnut: You have to like hazelnuts to enjoy this cookie, with each bite, that's the main taste and crunch. The dark choc feels more like an afterthought. One of our tasters said he'd like even more hazelnuts because he loves them, the rest of us would rather that the cookies had less.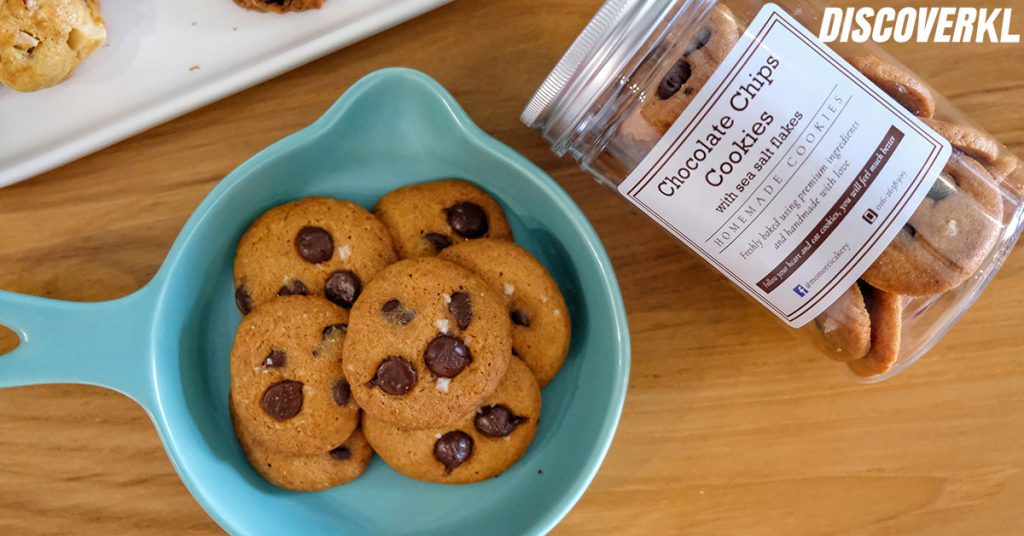 Choc chip with sea salt: Lu Yee said that this is her second most popular cookie, we can see why. These are quite crisp, and also not sweet (this is a consistent trend in all of the cookie flavours). Each cookie has a fair mix of choc chips so you don't have to worry about choosing a cookie that is in lack ?
We always enjoy trying what home bakers have to offer. It's a different experience from polished items from experienced patissiers, but we get to be a part of the bakers' journey to grow and improve. Thanks for bringing us along with you, Lu Yee!
Momorei Cakery
Instagram: http://instagram.com/momoreicakery
WhatsApp To Order: 0162638309