Odds are, if you've heard or even been to Taisyu Yakiniku in Taman Desa before, you might know it as just "Japanese BBQ" instead.
This restaurant strips away all the fancy trappings like specially built seats, table booths and even a permanent roof. What it leaves behind is more than enough though: affordable, tasty and enjoyable food.
Cold ramen (RM10): This was the first thing that arrived at our table and also the first on our fave list. We can't rave enough about it. The ramen was springy, fresh and tangy, thanks to a combination of vinegar, soy and lemon.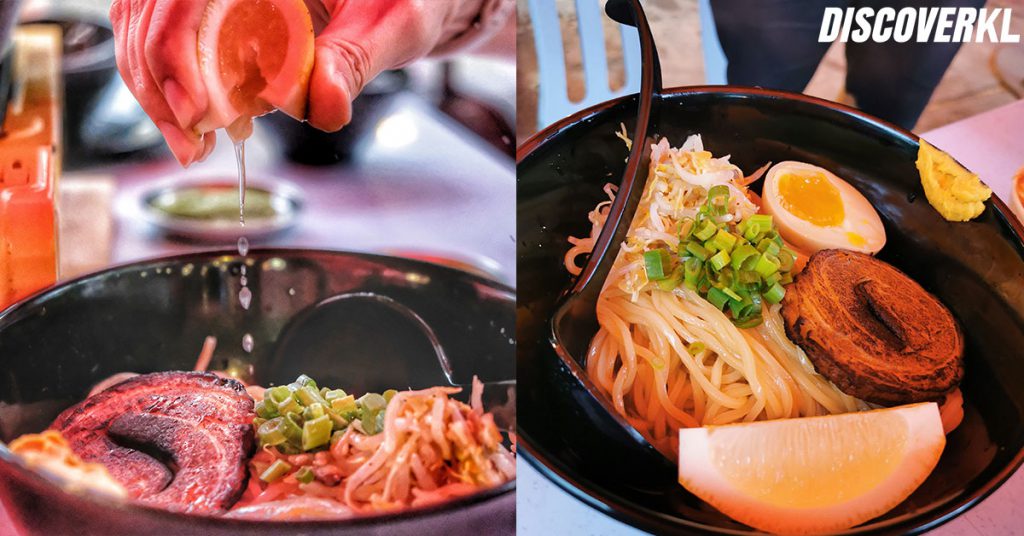 We didn't think that we'd have one of the best cold ramens we've tried in Malaysia at an unassuming outdoor BBQ store. KM (the owner) really surprised us. Special mention must be made for the beautifully cooked ajitama.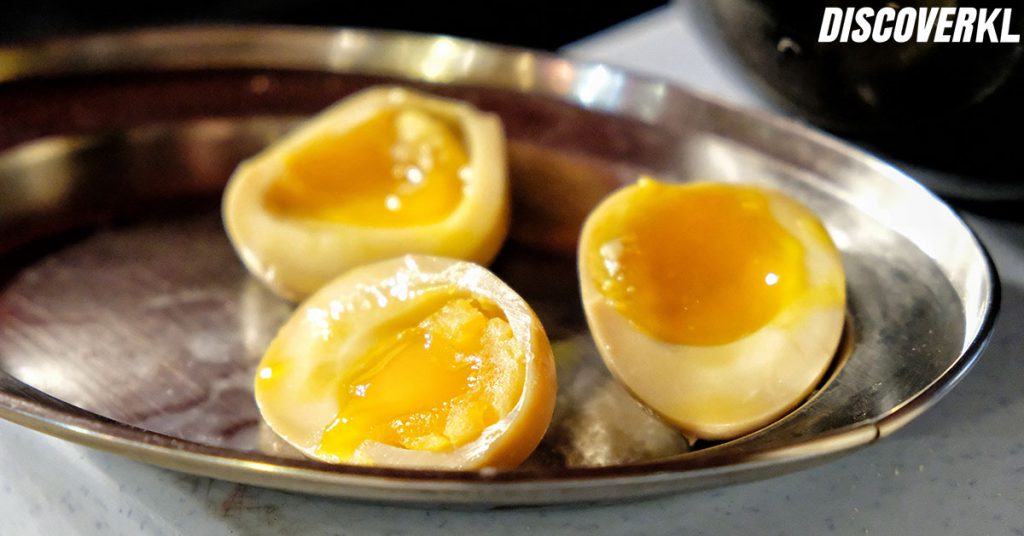 Although the chashu (pork) was good too, we would have happily done without it for more egg instead. In fact, that's what we got. We would have easily eaten another bowl but we were there for a BBQ review so we had to get to that.
Genghis Khan (RM23): The Genghis Khan dish is more common to the northern part of Japan in Hokkaido, and Taisyu's version uses a hot plate, rather than the more traditional convex pot.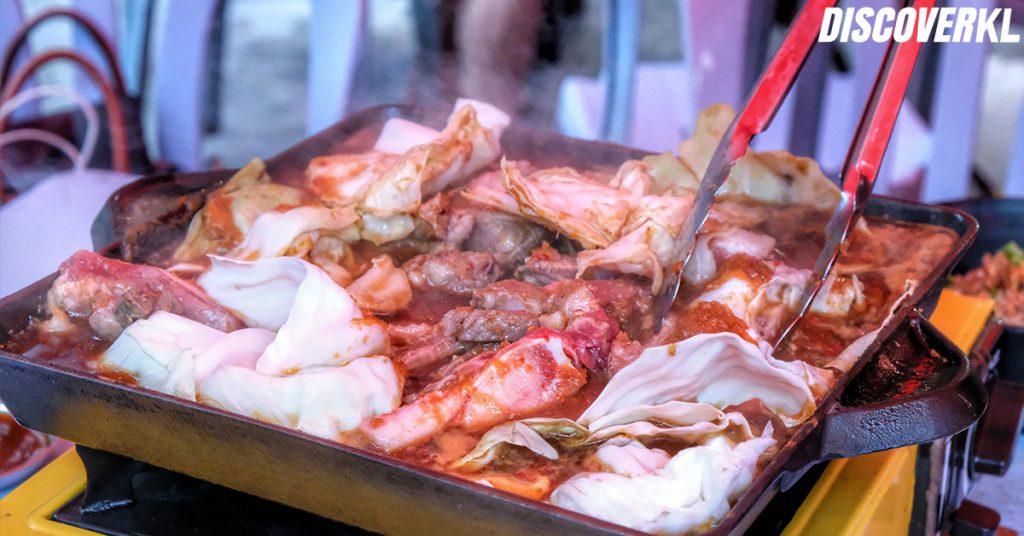 This is because it's been adapted for local tastes, we Malaysians love our broth. We had lamb in ours, and it was tender, flavourful and a perfect savoury-sweet combo you might be familiar with if you like sukiyaki. It's perfect for a cold day, and still good even if it's hot out. This was another big favourite with us. And this whole pot is RM23?? The price and taste of just this dish already makes Taisyu worth visiting.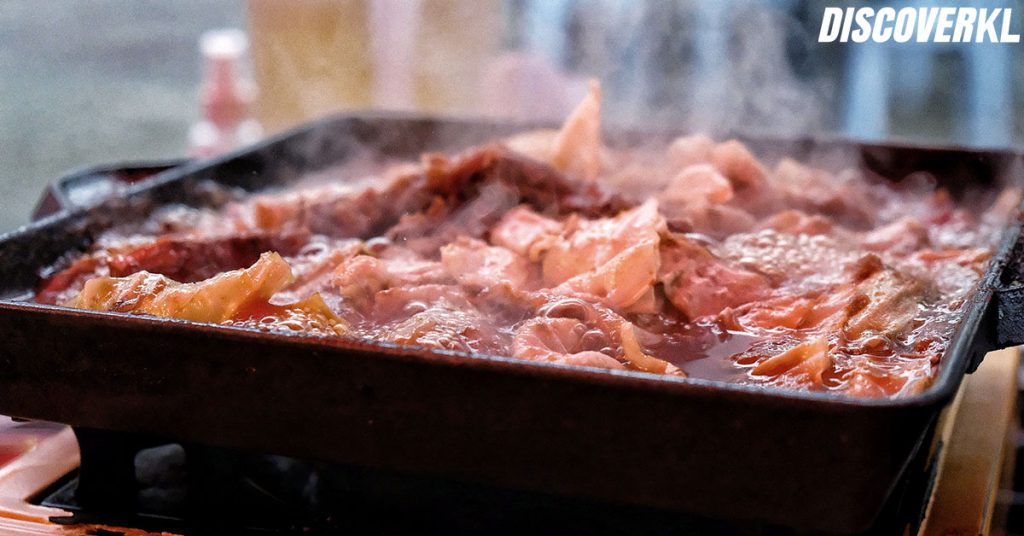 Pork belly+neck (RM10 each): So this was the meal where we realised that we don't actually like BBQ-ed pork in the Japanese style. After this, we're probably not going to order it unmarinated again.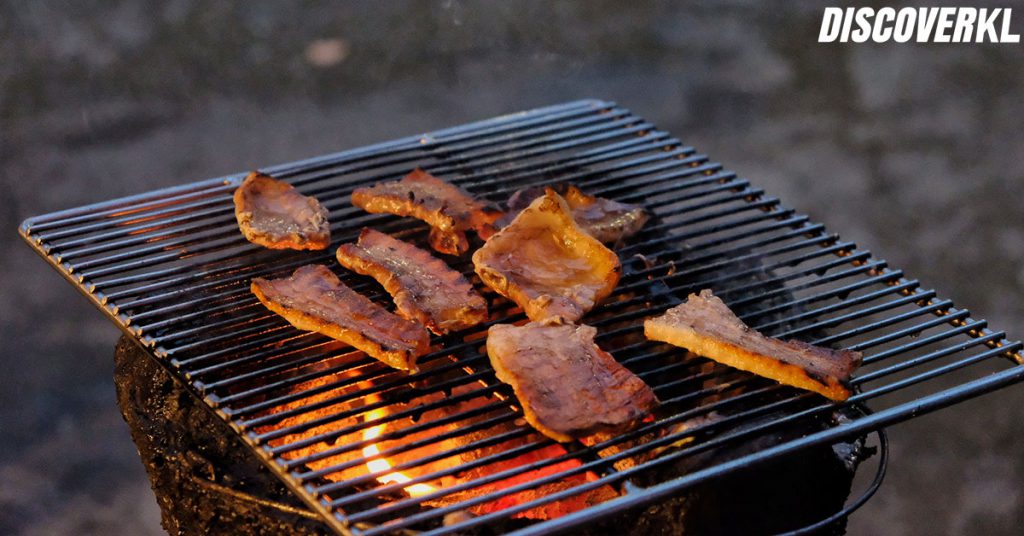 Although the cuts and thickness of the pork looked really good, we don't have a liking for too much fat. And unlike beef, plain pork on a grill doesn't have a lot of its own natural flavour or gamey-ness. We'll stick to char siew and siew yoke instead for our porky fixes.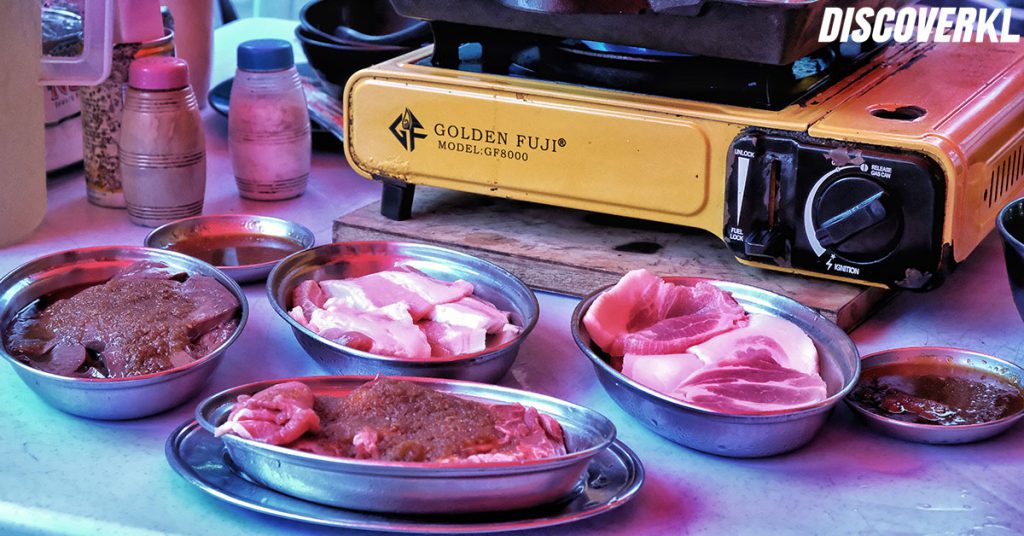 Beef ribeye (RM15): The ribeye comes in long thin slices, and it's also marinated in Taisyu's signature sauce. It's tender and not too chewy. Another bonus is that because they're quite thin, you don't have to wait too long for them to cook, just throw them on, turn them once or twice, and they're done.
Pork liver (RM5): We must make a quick note here to apologise to the Taisyu Yakiniku team. We left the liver for last, and we were undone by our capacity. We only managed to eat one piece before declaring ourselves full to the brim ? What we had was good, our only issue was that we weren't sure if we were overcooking or undercooking it. Do note when eating here that the portions are very generous, so take care not to be greedy and overorder like we did.
Mushroom foil yaki (RM10): We took a break from all the meat to sample the foil-wrapped mushrooms, and boy if you love garlic, you're in for a treat.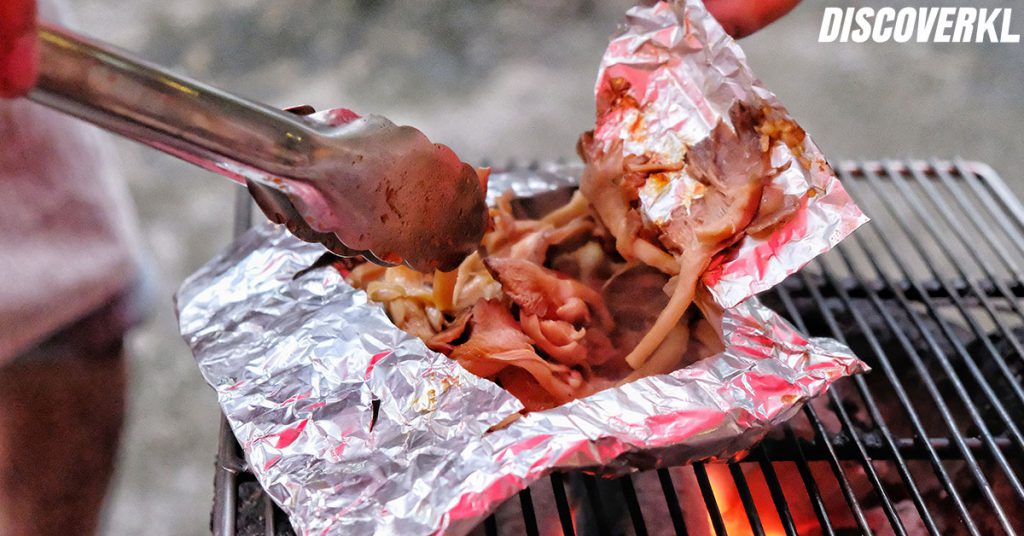 The mushrooms are sitting happily on a generous bed of garlic, and thanks to the foil, they're juicy, tender, well-flavoured.
Kimchi (RM5): We enjoyed the kimchi, it was crisp and fresh and just sour enough to help us overcome the earlier jelak from all the meat. Not a "must-order", but not a bad choice as a palate cleanser.
Garlic Rice (RM10): Our garlic lovers declared that they would have liked it with more of a garlic punch, and also more lard to give more texture when eating.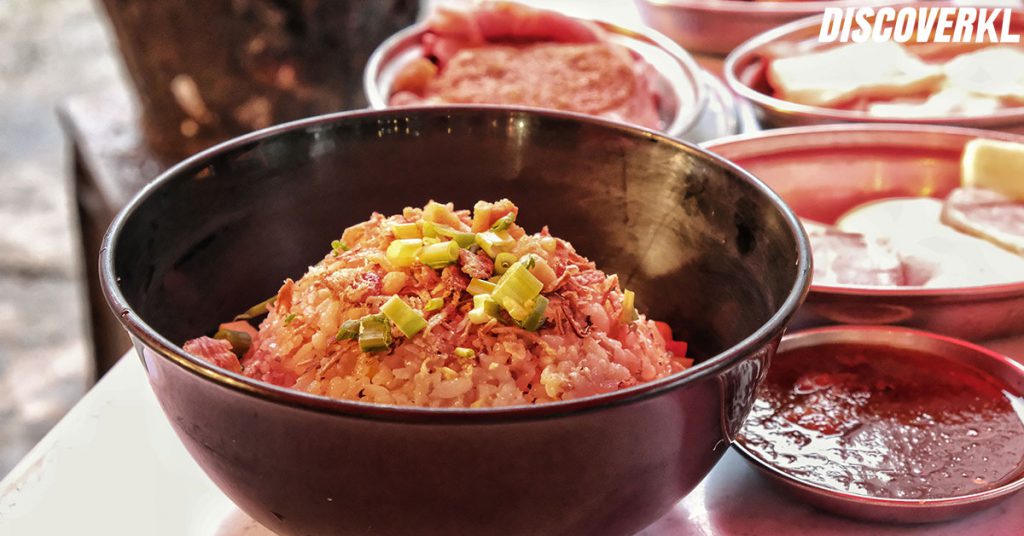 We had a lovely night, big thank you to KM and the Taisyu Yakiniku team. The food was overall delicious, extremely affordable, and memorable. Also, don't worry if it's raining—even though it's open air, they do provide large tents that you can happily enjoy your meals under.
Gerai Makan Japanese BBQ Taisyu Yakiniku
Address: 16A, Jalan Desa Jaya, Taman Desa, 58100 Kuala Lumpur, Wilayah Persekutuan Kuala Lumpur
Facebook: https://www.facebook.com/tamandesajapanesebbq/