That Last Slice is a bakery and cafe tucked away in a corner of SS15. Previously it was really hard to find, but they've since put up a new signboard which makes them easier to spot.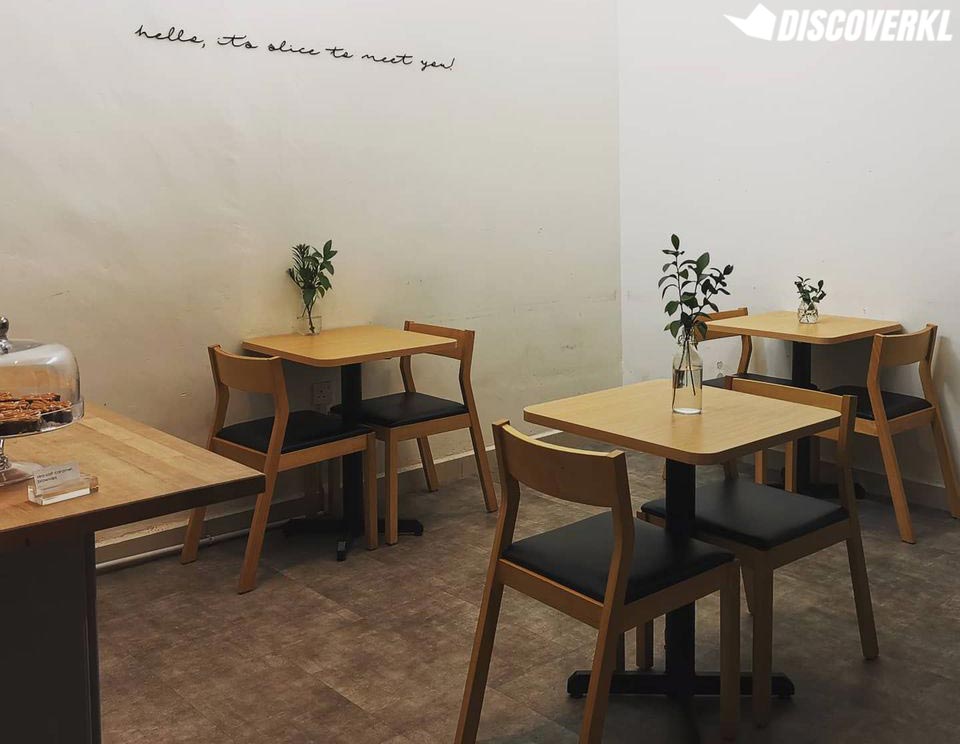 We appreciate spaces that have had a lot of thought put into their design, and if you ever make a visit, you should take the chance to have a seat and enjoy their pastries along with the ambience. Their best-seller is their Cendol Roll Cake, but our Biscoff hunt this month led us to their Earl Grey Biscoff minicake (RM12).
We loved it. The cake itself had a good Earl Grey flavour, moist and just the right amount of sweetness. The cream also wasn't too heavy on the biscoff, which was good because it was very complementary to the fragrant sponge. This was a combo that worked very well together, which we didn't really expect. It's also a very delicate looking and pretty cake. Props to the box it was packed in too, as you can see it made a very nice background for photos.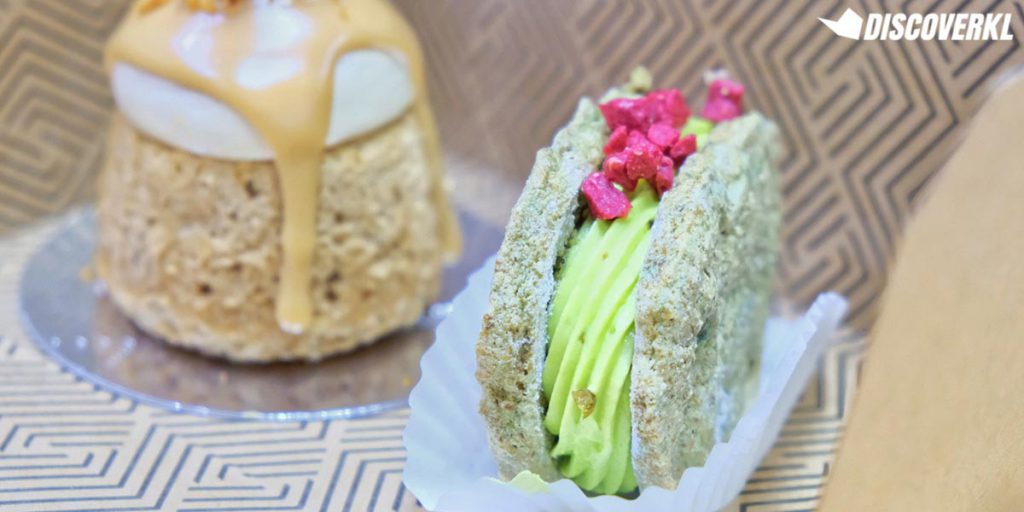 We also couldn't resist the lure of their Pistachio Raspberry Dacquoise (RM13). It was the right choice, every bite of this was just a delight. The raspberry compote filling just brought a tartness to the overall experience, though the pistachio was more of an aftertaste. We also really liked the dried pieces of fruit, they brought additional texture and intense taste. The only tweak we would have liked is a more crispy dacquoise sandwich. The one we had probably absorbed some moisture which made it a bit soft.
Do note that That Last Slice does switch around their pastry menu, so it'll be good to check their social media for updates on what's on the menu that week before going in.
That Last Slice
Address: 15A Jalan SS 15/2A 47500 Petaling Jaya, Selangor, Malaysia
Opening Hours: 11am-5:30pm (weekdays); 11am-7pm (weekends). Closed on Mondays
Instagram: https://www.instagram.com/thatlastslice/
Website: www.thatlastslice.com