Have you ever wondered where your favourite cafe-bought cakes actually originate from?
While some cafes bake their cakes in-house, others have external suppliers (this is largely due to the fact that the cafes do not have their own bakery). So, the next time you're hitting up your favourite cafe, the cakes you enjoy there might very well be from a home-based baker.
Here are the unsung "heroes" (armed with a whisk and baking ingredients) responsible for some of our favourite cakes at renowned cafes like Merchant's Lane, The Red Beanbag and Happ Cafe.
1. Fito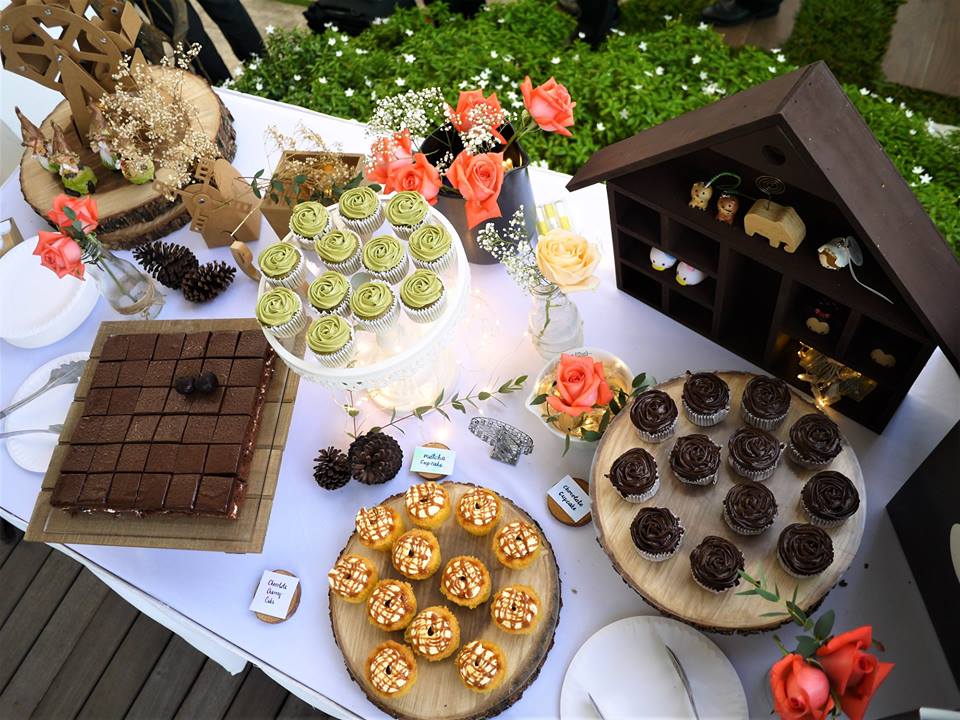 Fito was started by a pair of siblings and is currently run by one half of the duo alongside another part timer. Formerly known as Cookies Go Round, the name of the bakery now stands for "a fun fair in the oven".
They have been supplying cakes to Three Little Birds for the past 4 years and that cafe still receives a monthly supply of 5-7 cakes from Fito.
However, most of Fito's orders are actually from retail consumers.
The Hojo Darjeeling Chiffon, Vanilla Berry and Valrhona Chocolate Mousse Cake are all available at Three Little Birds Coffee.
Website: Fito
Find their cakes at: Three Little Birds Coffee
2. Little Tee Cakes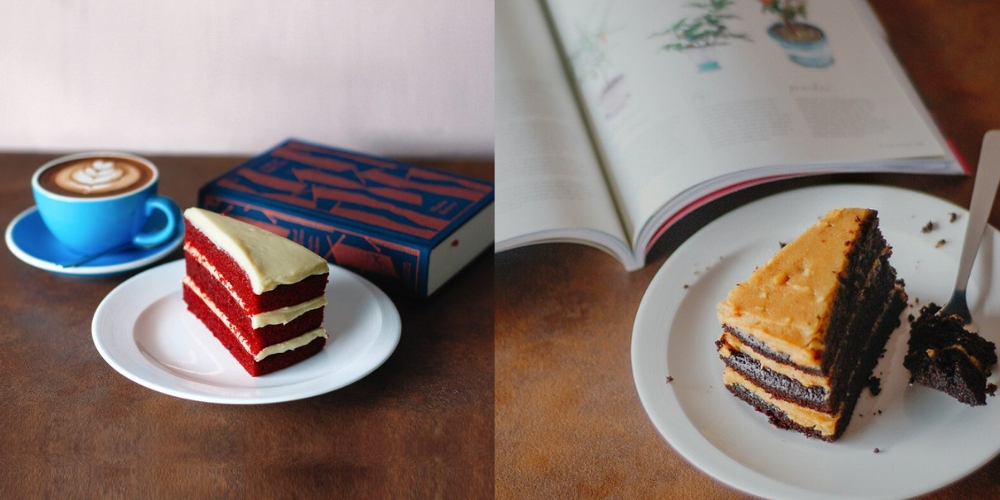 Little Tee Cakes is run by a team of 6 and they've been supplying to the likes of Merchant's Lane, Three Little Birds Coffee and Swee Lee right from the start.
The supplying partnership began when sisters Mei Yii and Hui Yii had a friend opening a cafe.
"Back then, we were baking for fun, to keep us occupied during our free time. We started supplying to them and the demand was good. Within the first month, we had a few more cafes to supply. Eventually it became a full time job," they shared with DiscoverKL.
Little Tee Cakes' bestsellers are their Vanilla or Chocolate Salted Caramel Cookie, followed by the Chocolate Nutella, Carrot Walnut and Red Velvet cakes.
Website: Little Tee Cakes
Find their cakes at: Merchant's Lane, Three Little Birds Coffee, Swee Lee, One Half Ilaika, Awesome Canteen, Dungun, Jao Tim, Grey Sky Morning, Glaze Eatery, Seven Cups, Ante @ 1Utama, Coffee & Toast Damen, Zen & Co. Coffee Coffea SS2+ Plaza Arkadia, Embassy @ The Starling Mall, Glaze Eatery, Brew & Bread, Caffeine, Fifth Avenue, Good Food & Co.
3. Baked KL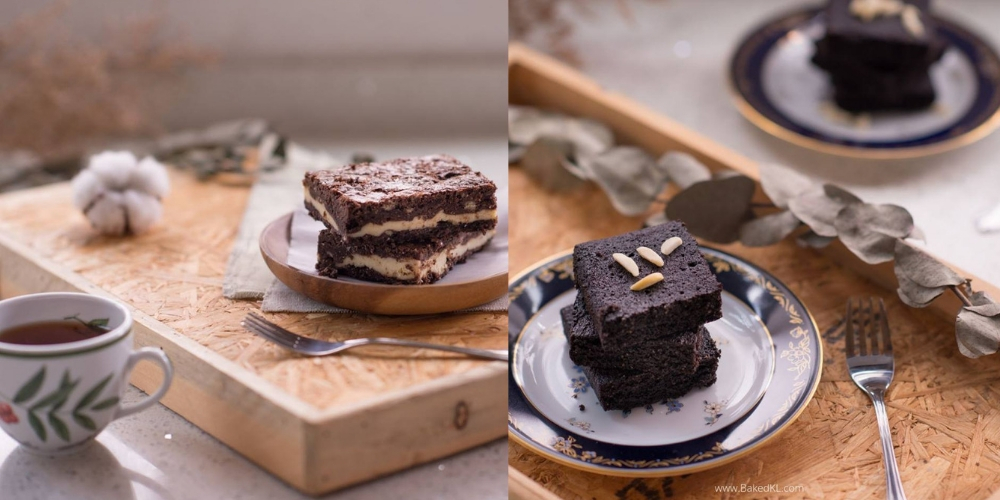 Baked KL is run by a diverse group of individuals (a singer, graphic designer and an underwriter) with a mutual love for sweet treats.
They have been supplying their gluten-free Brown Cow and Madagascar brownies to LOKL for 5 years now and supply 20+ trays a month.
When asked how their supplying partnership began, Baked KL shared, "We were searching for a cafe that resonates with us, that genuinely cares about the people running the business and people supporting the business. LOKL was it, they are like one big supportive family and I believe that's why our partnership has stretched this long."
What's sweet about Baked KL is the fact that a portion of their profits go to a different cause each year.
Website: Baked KL
Find their Brown Cow & Madagascar desserts at: LOKL Coffee
4. OneateZero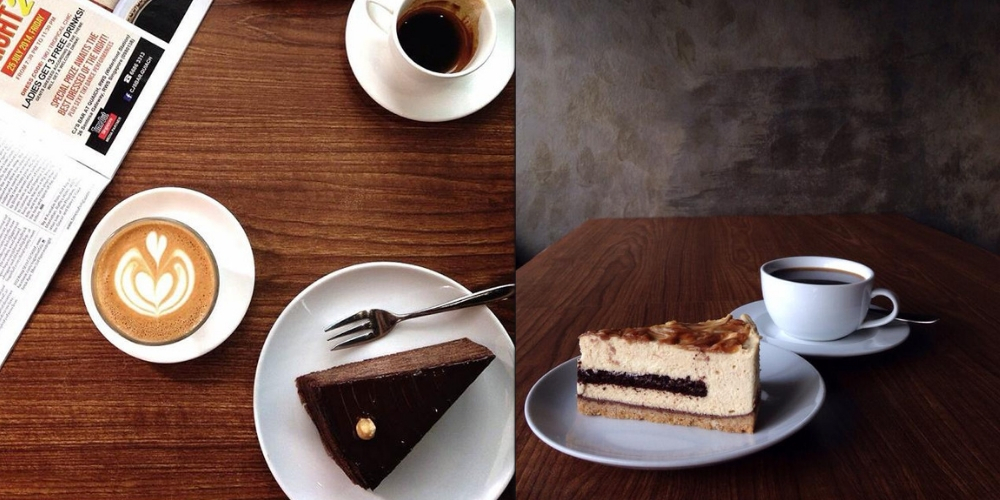 OneateZero is the brainchild of Jason Loo and Claire Diong, and the pair manage everything for the business, from the purchasing and the R&D to even cake delivery to cafes.
OneateZero has been supplying an average of 120 cakes per month to The Red Beanbag since 2013—they are also the Yellow Brick Road's sole supplier.
Jason shared that the partnership with The Red Beanbag began when he was a barista there.
"I started to collaborate with them to supply cakes and sell at the cafe. The response was great and friends from other cafes started recommending us," he said.
From the delicious array of cakes by OneateZero—including a Guinness Chocolate Cake, Earl Grey Pistachio Chiffon and Rum & Raisin Mille Crepe—Jason recommends going for their Basque-style Burnt Cheesecake.
Find their cakes at: The Red Beanbag, Yellow Brick Road, 30 Seconds, The Owls Café, The Owls Café @ One Space, New Chapter by The Owls, Foremula
5. Jo's Bakery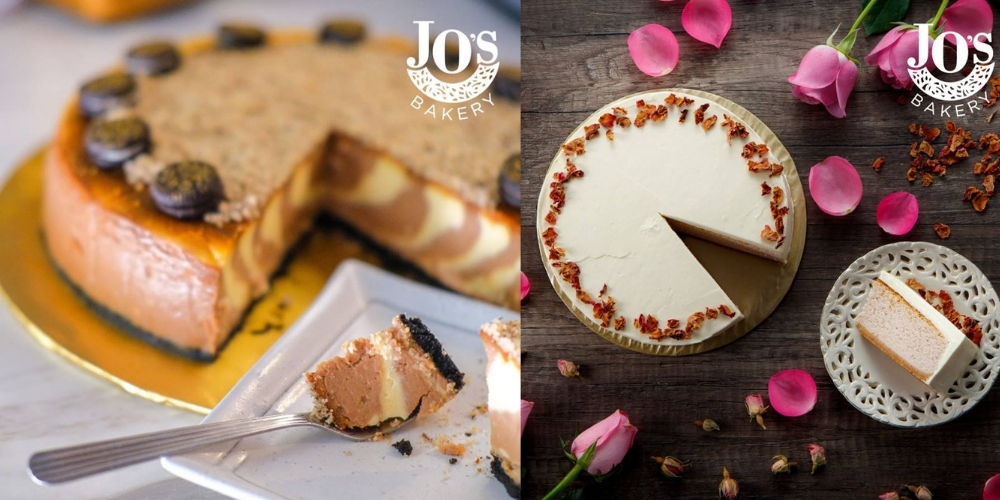 Jo's Bakery is founded by Josephine and the team comprises of herself and one staff member.
They've been supplying to Brew & Bread bakery for about a year but they also supply to other bakeries around KL, such as Good Blue Men, Posh and Red Cup.
Almost all of Jo's Bakery's cake flavours are available at these cafes but they vary depending on the cafe orders.
If you're ever at one of the cafes, Jo's Bakery recommends having either the Lime Avocado, Earl Grey, Pandan Coconut or the Chocolate Yuzu.
Website: Jo's Bakery
Find their cakes at: Brew & Bread, Good Blue Men, Posh, Red Cup.
6. Petiteserie by Janice Siew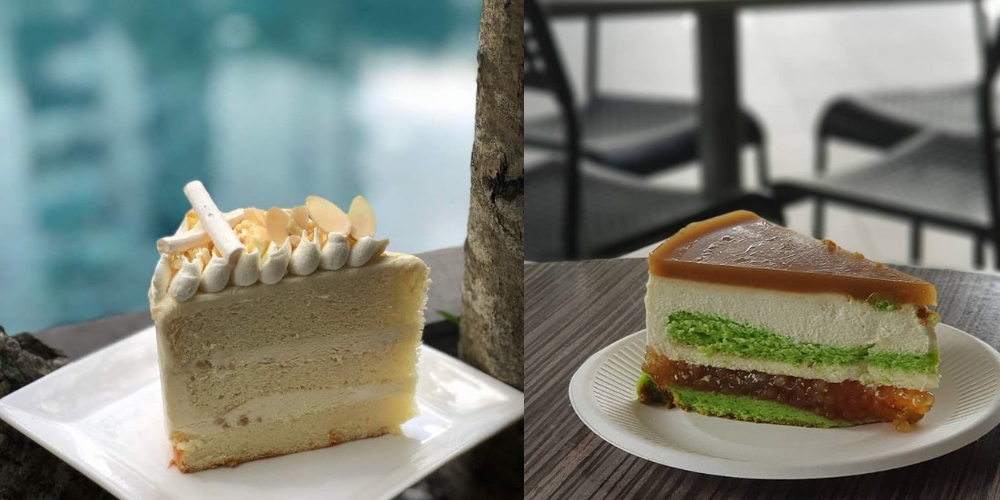 Petiteserie by Janice Siew is started by Janice Siew herself.
The baker works with a team of 5 and she has been supplying to Room 203 for 4+ months now and the relationship began way back even when the cafe was based in Publika.
Janice shared with DiscoverKL that she supplies cakes and pastries to plenty of other cafes as well but Room 203 is the most prominent one.
Janice recommends going for either one of her bestselling cakes: the Gula Melaka Banana or the Cendol Cake.
Website: Petiteserie by Janice Siew
Find their cakes at: Room 203
7. M Cake Boutique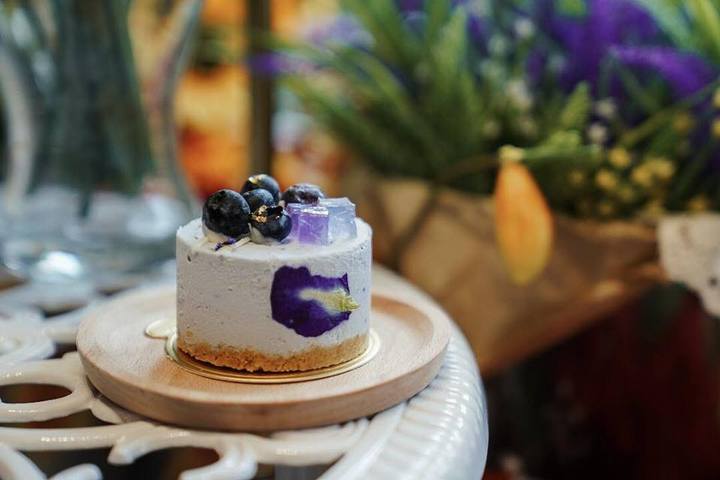 M Cake Boutique is run by a team of 5 and they have been supplying to Happ Cafe for the past 3 years now.
On average, M Cake Boutique supplies a whopping 200 cakes per month and the flavours available at the cafe are the Chamomile Honey, Sakura, Blue Fairy, Kyoto Dream, Ferrero, Crispy Chocolate, Tiramisu and Baked Cheesecake.
Their recommended cakes would be the Blue Fairy Cheesecake and the Sakura.
Website: M Cake Boutique
Find their cakes at: Happ Café, Mechanic Café, Tea+, Medal Mad
8. SugarWorks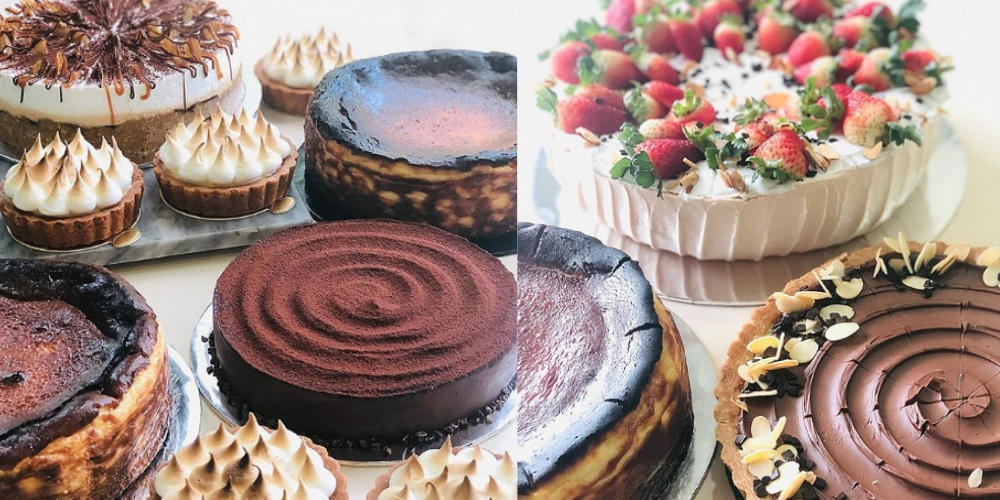 SugarWorks is run by Aishah Hussin and the team comprises of herself, her sister and an assistant baker.
They supply to the likes of The Augmented SS2, Plat Du Jour Cyberjaya, Essence Cafe Puchong, Kamilah Cafe Putra Heights and Kiara Cakes.
SugarWorks has been supplying to these cafes from anywhere between 1 month to close to 2 years, with the Augmented being the longest partnership of 19 months.
SugarWorks supplies 40-50 cakes/tarts to these cafes per month and their recommended cake would be the Burnt Cheese Cake at The Augmented and the Lemon Meringue Tart at Plat Du Jour.
Website: SugarWorks
Find their cakes at: The Augmented SS2, Plat Du Jour Cyberjaya, Essence Cafe Puchong, Kamilah Cafe Putra Heights and Kiara Cakes
Feature Image Credit: Baked KL, OneateZero