If there's anything that 2018 gave us, it was a slew of new bubble tea brands—not that we're complaining. Where 2017's options were mostly Chatime or Gong Cha, 2018 was definitely the era of up and coming bubble tea brands—both homegrown and brands from overseas. One that deserves a special shout out is Tealive, but because just about every mom and her 3-year-old already knows of the brand, here are 12 others that you should totally hunt down in 2019.
1. Tiger Sugar Malaysia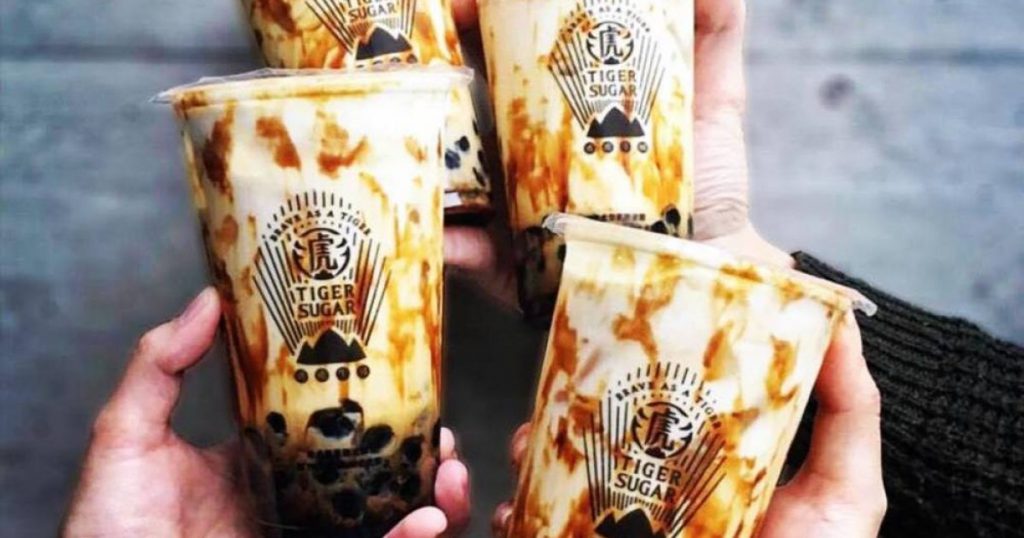 Taiwan is the OG land of bubble tea and when news broke that Taiwan's Tiger Sugar will officially launch in KL, KL-ites were clearly thrilled. What makes Tiger Sugar unique is its signature "Tiger drink", which is basically a mix of brown sugar and milk, forming what resembles the stripes of a tiger. Tiger Sugar officially launched in Sunway Pyramid in January 2019 so if you're curious to see what the hype is all about, be sure to pick a day to drop by—just be mentally prepared to queue up for this though!
Hours: 10am-10pm, daily
Website: Tiger Sugar Malaysia 
2. Moomin Bubbles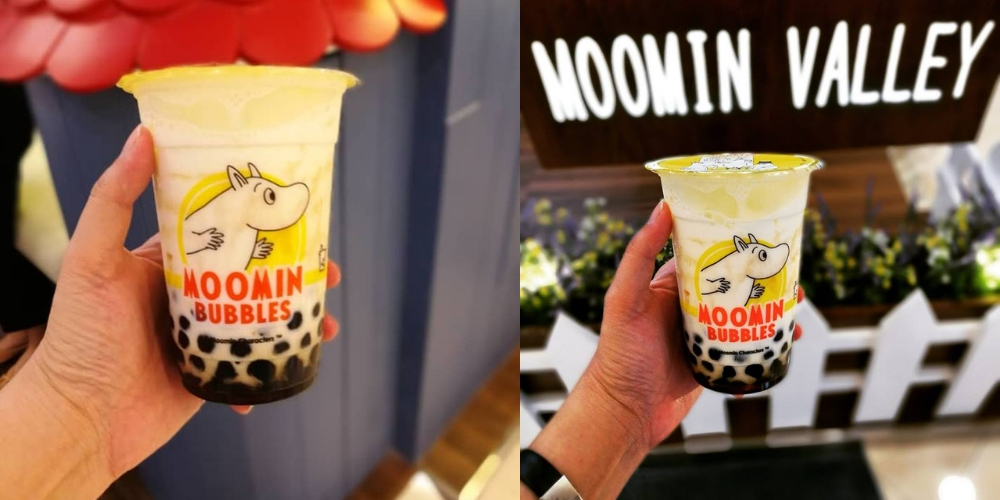 Moomin is the adorable wide-eyed character without a mouth. The closest creature resembling Moomin is a hippopotamus, albeit a mouthless one. Whether or not you're a huge fan of the Swedish-Finnish cartoon character, you would likely be smitten by this new bubble tea brand in Malaysia. With drink names like Moomin Dream, Groke On A Snow and Snufkin Matcha, we're guessing that this drink would resonate more with the female crowd, but hey, we could be wrong!
Hours: 10am-10pm, daily
Website: Moomin Bubbles
3. 12oz for Platform Café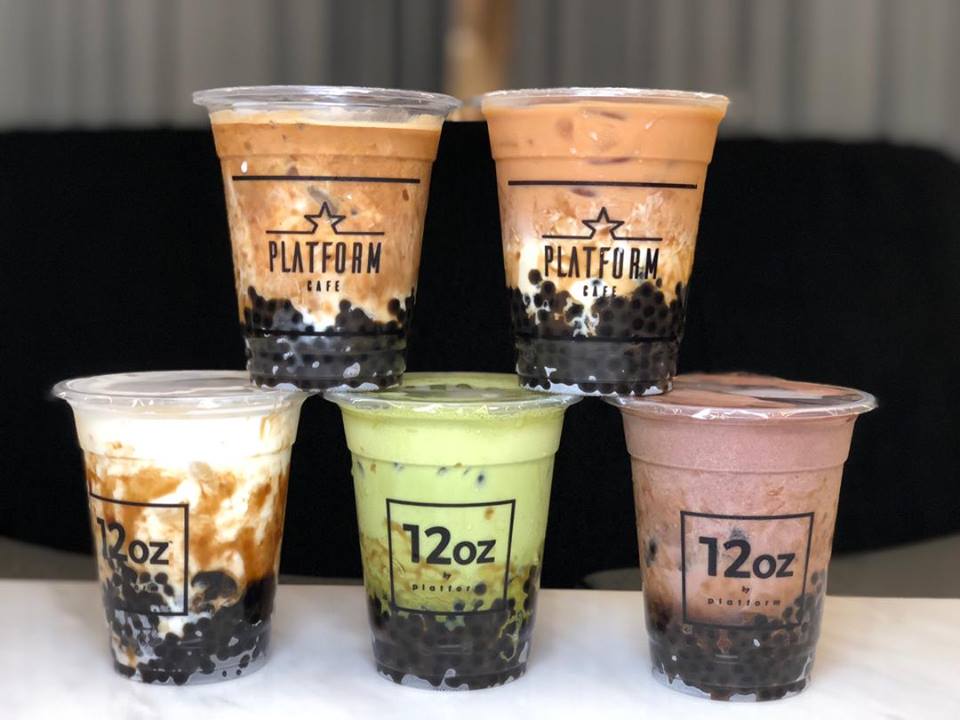 Platform Café has 2 outlets in Bangi and Cheras Leisure Mall and they've recently developed 12oz, which is its sub-brand, carrying what else but bubble tea drinks. Judging from the pictures we saw on social media, the boba pearls in each cup are pretty generous. If you're ever in the area, Platform Café is worth visiting, if not for their boba drinks, then for the array of proteins available like premium lamb rack and iberico pork belly.
Hours: 12pm-12am, daily
Address: Unit No 2-6, Pusat Perniagaan Bangi Avenue, Persiaran Bangi Avenue Seksyen 2, Taman Bangi Avenue, Bangi
Website: 12oz for Platform Café
Tel: 012-252 2579
4. Moojicha Malaysia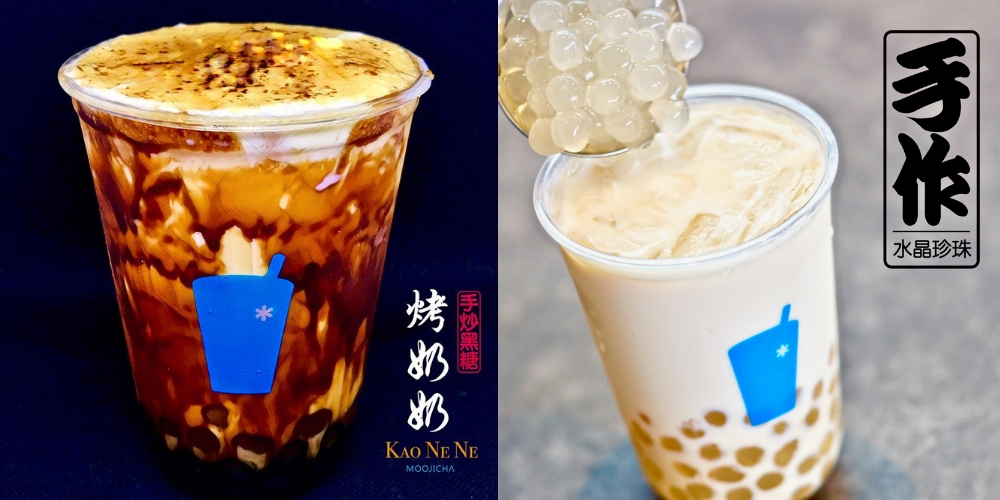 Since its launch, Moojicha Malaysia has released several different drink series, including a matcha macchiato, margarita cactus and unicorn latte. Recently, the brand released its Kao Ne Ne drink series which is a torched black sugar bubble milk tea beverage. Moojicha's boba pearls are handmade white crystal bubbles, unlike the black boba pearls that most KL-ites would be accustomed to.
Hours: Mondays-Thursdays: 12pm-12am, Fridays: 12pm-12.30am, Saturdays-Sundays: 11am-12.30am
Address: No. 103A-1, Jalan Dataran Cheras 5, Dataran Perniagaan Cheras, 43200 Cheras, Selangor Darul Ehsan
Website: Moojicha Malaysia
Tel: 03-9547 8678
5. Zododo Malaysia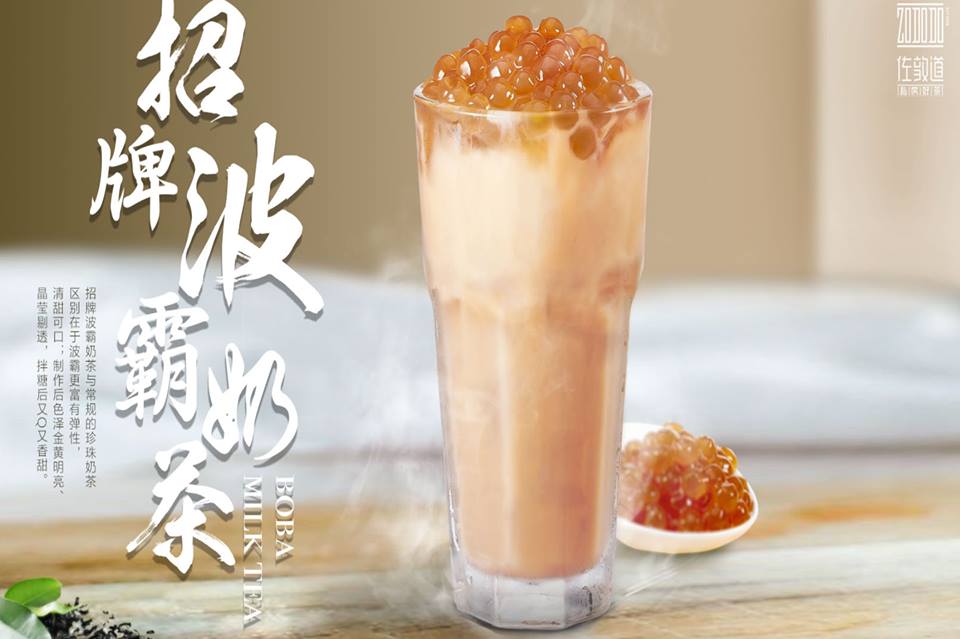 Zododo Malaysia was first launched in Guangdong, China back in 2008. 10 years later, they launched their first outlet in KL. Most known for its cheese milk tea, Zododo Malaysia also has other flavours including avocado, kumquat and cheese jasmine.
Website: Zododo Malaysia
Tel: 012-709 7763
6. Yumcha My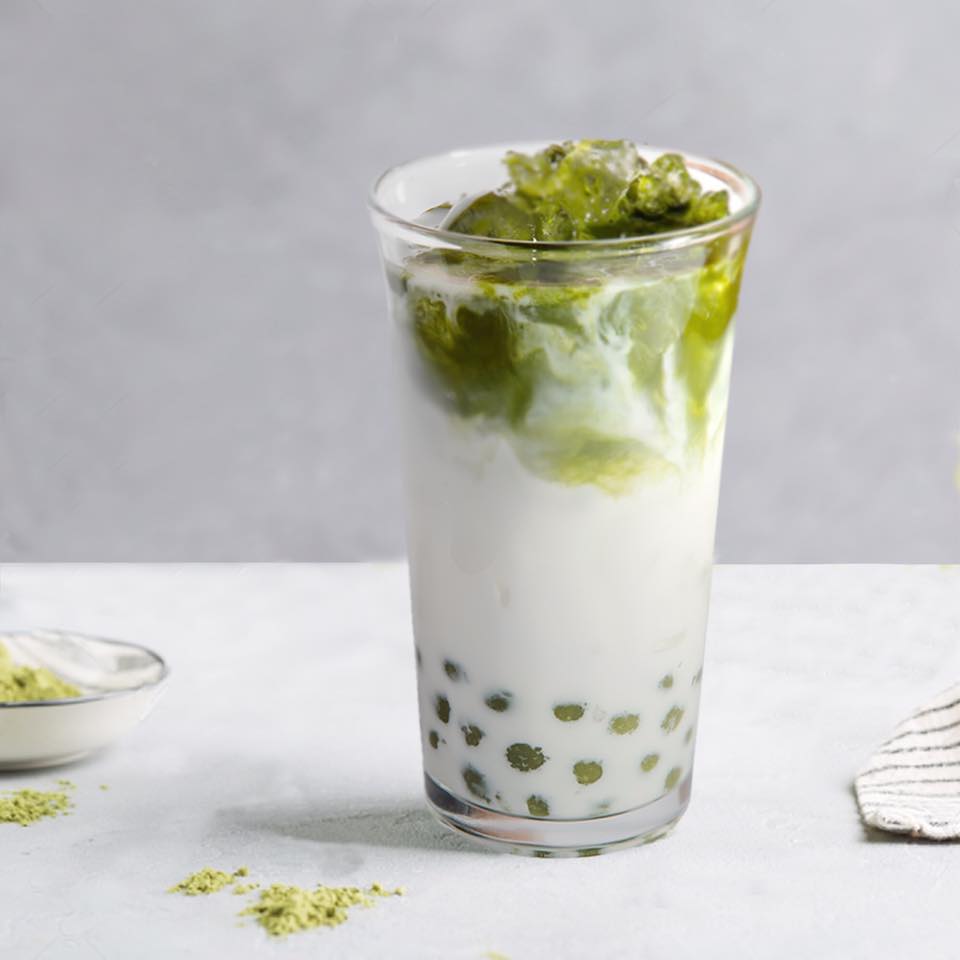 If you often get serious boba milk tea cravings, Yumcha makes it better by crafting drinks which are healthier than your average ones. Using real black sugar and Gula Melaka instead of glucose, you'll at least know that your drinks are made with real ingredients and not artificial ones. This Sunway bubble milk tea store also makes their own boba pearls from scratch!
Hours: 10am-9pm, daily
Address: 39, Jalan PJS 11/9, Bandar Sunway, Petaling Jaya
Website: Yumcha My
7. Shake Shake Malaysia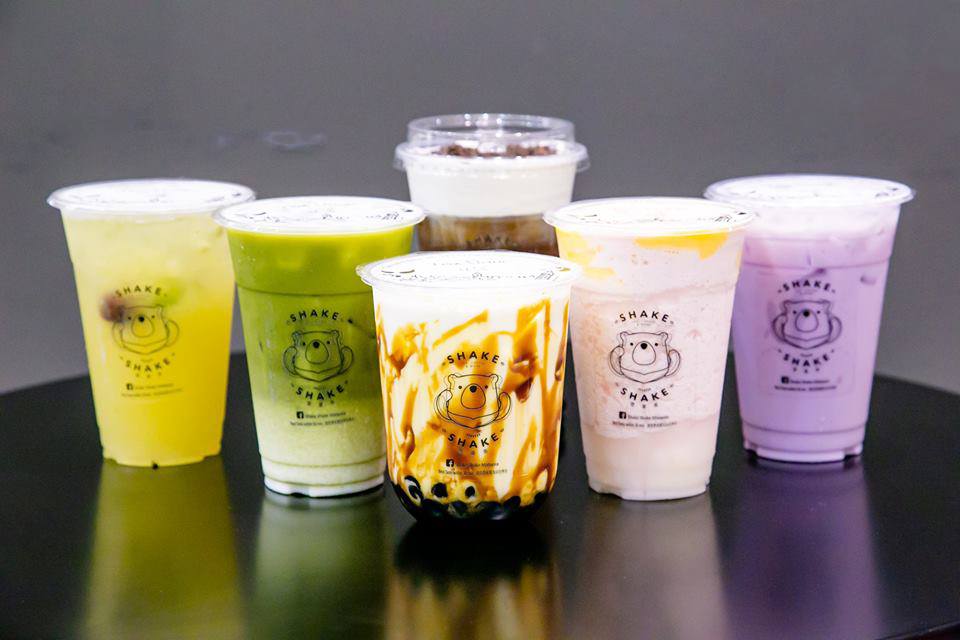 The first thing one would likely do upon receiving their bubble milk tea drink would be to shake it thoroughly as the pearls are usually positioned at the bottom of the plastic cup. Shake Shake Malaysia reminds its customers to do just that, and there's even an illustration of a bear "shaking" as its logo, while also serving as a friendly reminder.
Website: Shake Shake Malaysia
Tel: 60 12-766 1200
8. Tea Bubble Malaysia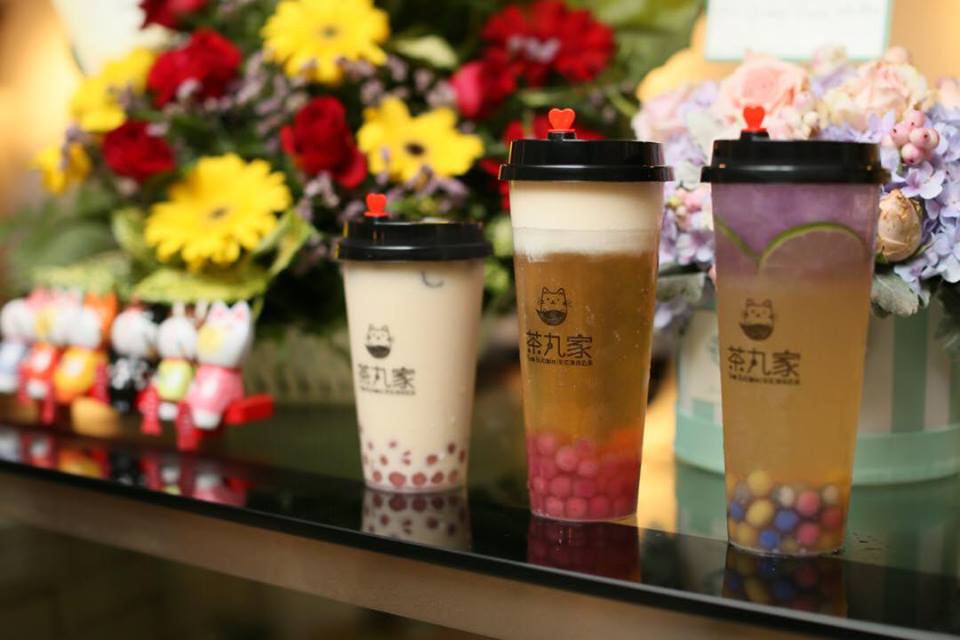 This Taiwanese brand formulates rainbow boba pearls from scratch. The aforementioned pearls resemble mini tang yuens and come in pastel shades. One tip we would have is to order up clear beverages like jasmine tea and oolong so the boba pearls would stand out all the more. Alternatively, the classic milk tea drink would be a good option as well.
Hours: Sundays-Thursdays: 11.30am-12am, Fridays-Saturdays: 11.30am-1am
Address: No: 34, SS15/8, Subang Jaya
Website: Tea Bubble Malaysia
Tel: 03-5611 5556
9. Muyoo Malaysia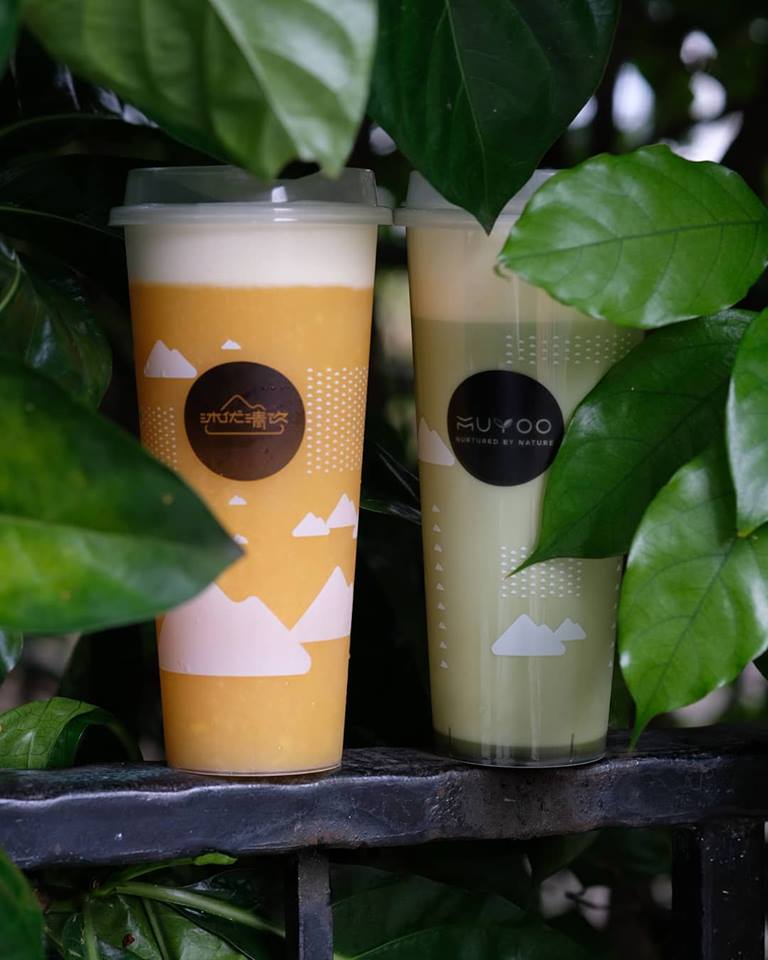 This homegrown bubble tea brand serves more than just drinks—you'll find breads here as well. Perfect for an afternoon tea, you'll be spoilt for choice. There's the Euro soft rolls and even the dirty buns (essentially chocolate buns which will leave a chocolate stain on your lips and fingers). The dirty buns would pair well with Muyoo's recently released Dirty drinks series, comprising of the Strawberry Dirty drink, Brown Sugar Dirty drink and Mango Dirty drink.
Website: Muyoo Malaysia
Tel: 012-395 0246
10. The Alley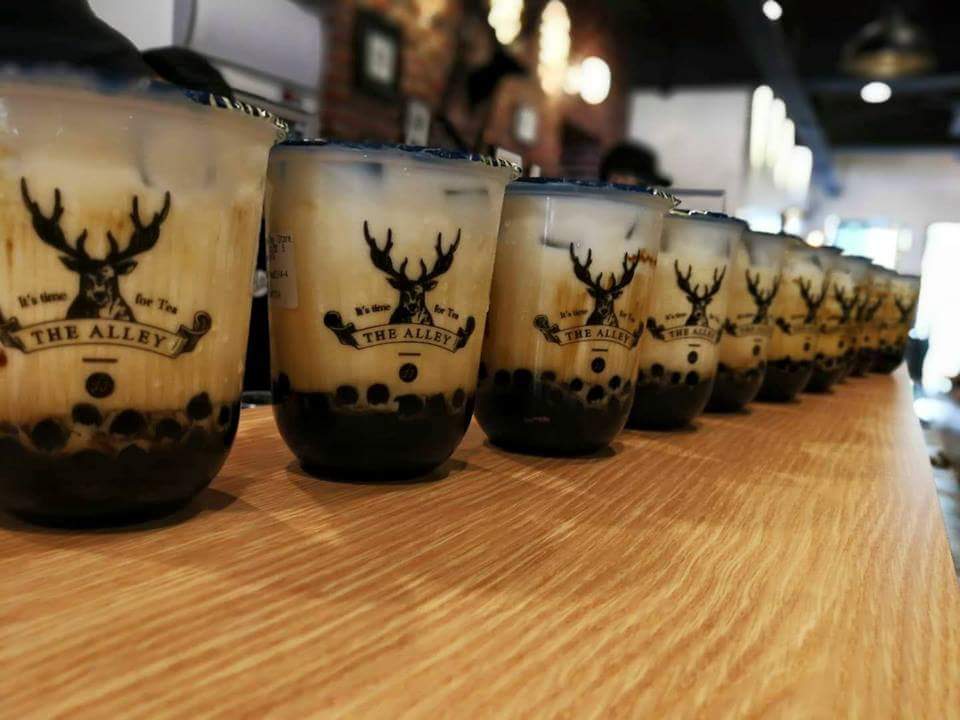 The Alley needs little to no introduction. After all, when it was first released, plenty raved about the drink. Its packaging differs from traditional bubble tea plastic cups and has more of an aesthetic value to it. The Alley currently has 20 stores nationwide and is set to open 9 additional stores in the near future. The brand also makes their own sugar cane syrup and tapioca pearls from scratch.
Website: The Alley
Tel: 07-364 8276
11. Cojiitii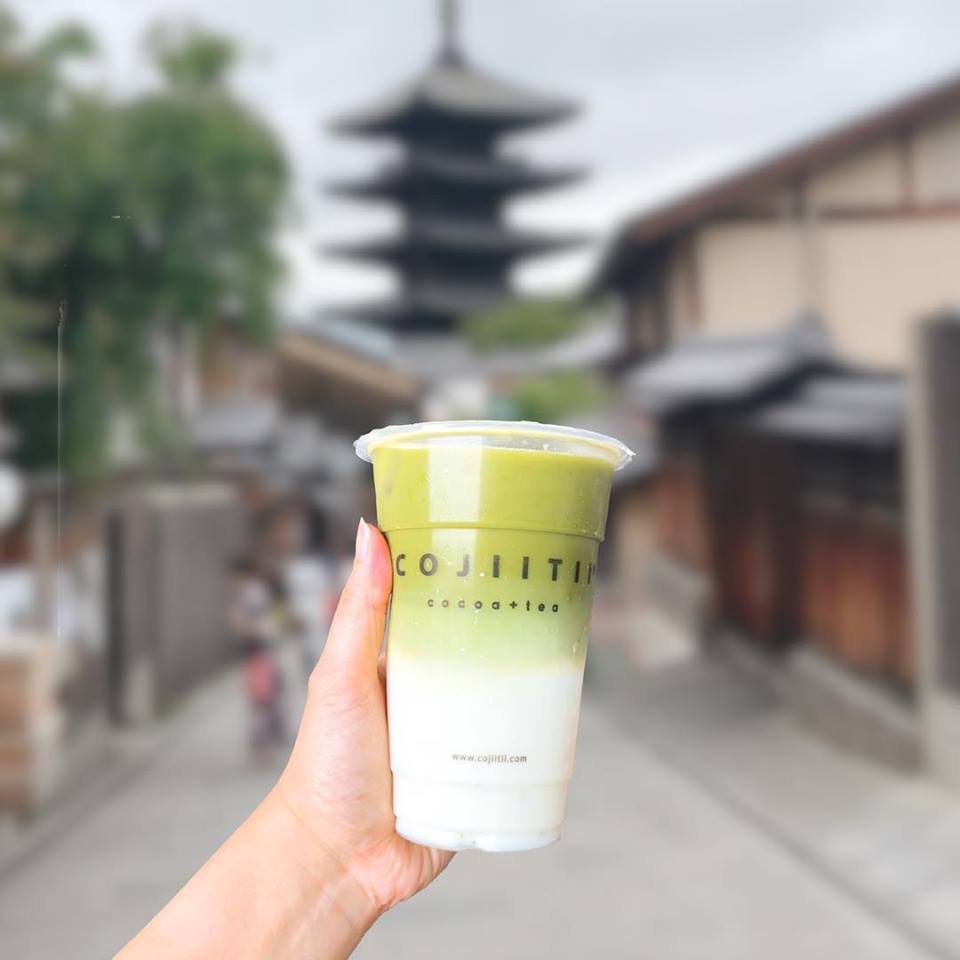 Cojiitii brands itself as a hand-crafted cocoa and tea beverage shop but you'll find bubble milk tea beverages here too. The newly launched bubble tea brand is currently only available at The Starling mall. One of our picks would be the Cheese foam boba tea with jasmine tea, but other good options would be the cocoa-flavoured beverages.
Hours: 10am-10pm, daily
Address: Lot K-F-101, First Floor, No. 6, Jalan SS 21/37, Damansara Utama @ The Starling Mall.
Website: Cojiitii 
12. Chatto Handcrafted Tea Bar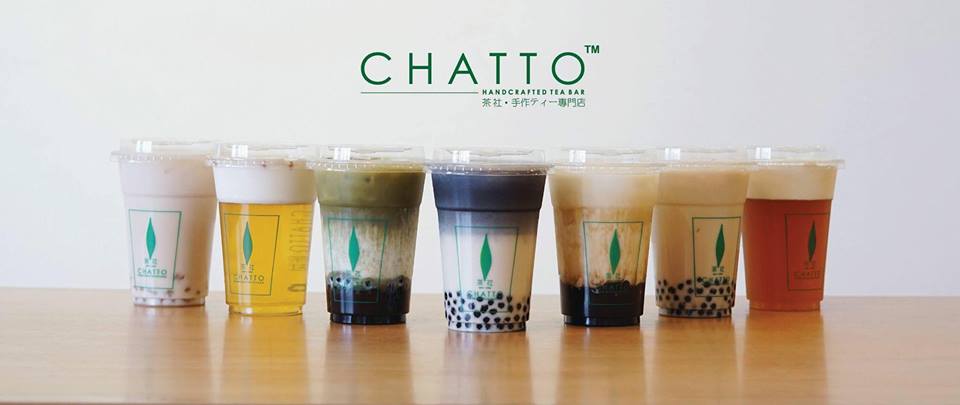 Chatto is not a bubble tea store per se, but you can get bubble tea here too. This Johor bubble tea brand crafts their own boba pearls, and drinks are typically served with reduced sugar to allow the flavour of the tea to stand out. However, if you prefer your bubble milk tea sweet, you can request for it to be served with a sugar top up. Additionally, Chatto also serves croissant taiyakis at their outlets.
Hours: 11am-11pm, daily
Address: 73, Jalan PJS 11/9, Bandar Sunway, Petaling Jaya
Website: Chatto Handcrafted Tea Bar
Feature Image Credit: 技巧樹熊, Moomin Bubbles, Waldon Protese