It's reboot fever in Hollywood, with classics being brought back to life. And some of the shows that has gotten the same memo are famous series like Hawaii Five-0, Macgyver and Magnum P.I. In fact, there's actually an interesting connection between these shows, but more on that later.
Hawaii Five-0 is a TV series centered on the lives of the elite task force in Honolulu, while Macgyver is a show featuring genius Angus Macgyver who possesses superb skills in navigating out of any sticky situation. Magnum P.I., the newest show of the bunch, focuses on Thomas Magnum, a private investigator based in Oahu.  
If you're planning to binge watch these 3 action-filled TV shows, here are some spoiler-free facts you should first know:
1. Chin Ho Kelly is not Hawaiian.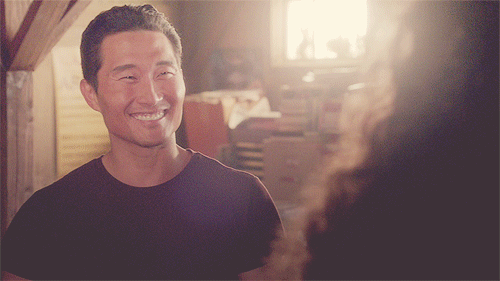 Image Credit: Positive Mental Attitude/Tumblr
Umm yeah… He's actually Korean. Daniel Dae Kim scored the role because he could pass off as a Native Hawaiian despite his Korean ethnicity. He played the role of  Detective Lieutenant Chin Ho Kelly in the earlier Hawaii Five-0 seasons and was actually the first character to be casted—even before leads Detective Steve McGarrett and Danny Williams a.k.a. Danno.
2. Hawaii Five-0's main villain was named after a restaurant.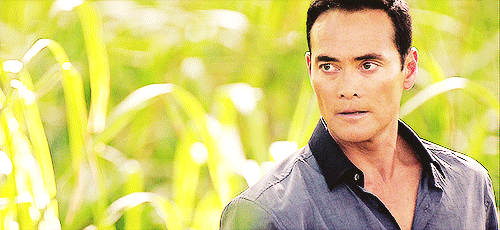 Image Credit: https://h5-o.blogfree.net
A Chinatown restaurant to be exact. Hawaii Five-0's main villain, Wo Fat was named after a restaurant in Honolulu's very own Chinatown. Original Five-O show creator, Leonard Freeman was so inspired and intrigued by the name that he named the show's villain after it.
3. Five-0 might be connected to Lost.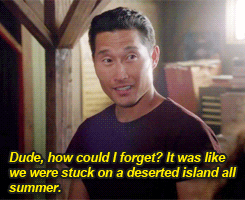 Image Credit: Kelly Pelfrey/Pinterest
Lost ended and shortly after, the Hawaii Five-0 reboot was picked up. Coincidence much? Sure, plenty of TV dramas were released right after the hit TV series Lost ended. But get this, there has been theories that the plane in Lost might have crashed in Hawaii. And close to 20 Lost actors has since appeared in Hawaii Five-0, including Daniel Dae Kim and Jorge Garcia.
4. Steve McGarrett's favourite beer is now the town favourite too.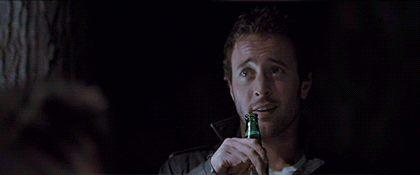 Image Credit: https://alexoloughlinintensestudy.wordpress.com
When Steve isn't busy sending the baddies to prison, he can be found at the bar with a cold one. In fact, the detective has his own favourite beer. After the drink was featured in several episodes, beer brewery Kona Brewing Company saw a whopping 60% increase in sales in Hawaii. 
5. Macgyver is his own stuntman.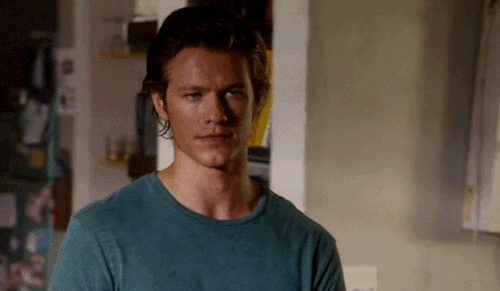 Image Credit: Just Macgyver It/Tumblr
Yup, Lucas Till is more than just a pretty face. While most actors would take a back seat when it comes to fight scenes, Macgyver actually does his own. The 28-year-old asked director James Wan if he could recreate a classic fight scene called Rock Bottomed (made famous by the Furious 7 franchise). Director James approved it and the rest, as the say, is history.
6. Macgyver is directed by a Malaysian?!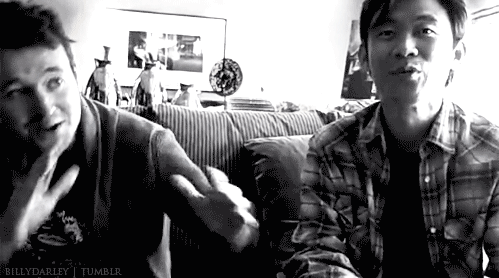 Image Credit: Billy Darley/Tumblr
Malaysian-born director James Wan casted main characters Macgyver and Dalton. We think it's pretty darn cool that a Malaysian is directing one of the hit TV shows of 2018. In the same vein, James is thrilled that he got the opportunity to direct what he believes is the best version of the show. 
7. There's a Terminator reference in season 3 of Macgyver.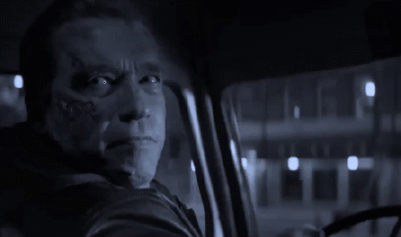 Image Credit: Arnold Schwarzenegger Smile/Tumblr
Try binge watching the entire season to find it. Terminator fans would no doubt be excited to catch the scene featuring the classic quote: "Come with me if you want to live".
8. Lucas Till began his career in Disney.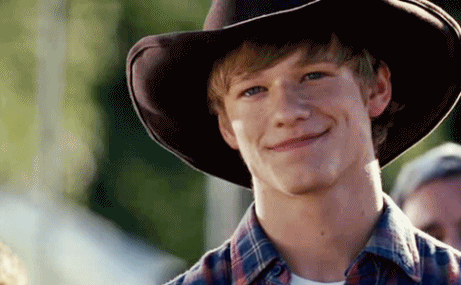 Image Credit: Flashy Orange Anemone/Gfycat
He even played Hannah Montana's love interest. Travis Brody was the sweet boy next door, complete with the cowboy hat and dimpled smile. No wonder Hannah was smitten. Lucas later made appearances on the big and small screen, including cameos in House and X-Men.  
9. Originally White, the new Magnum is now Latino.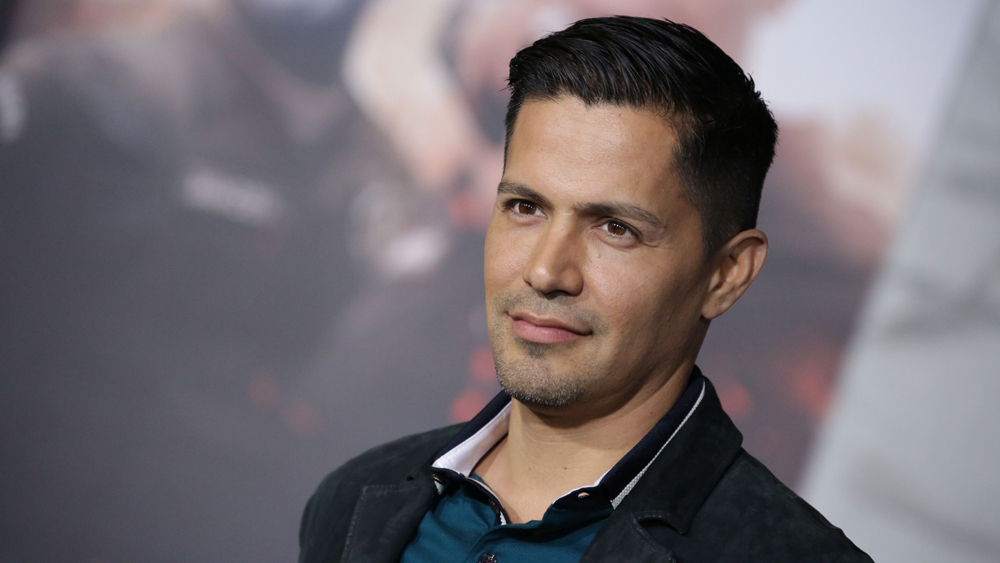 Image Credit: Variety.com
And Tom Selleck thinks it's awesome to see such diversity too. Tom, who played the original role of Magnum P.I for 8 seasons, believes that it's "wonderful, bold and special to have this opportunity". We think Jay Hernandez injects his own flair into the role but we'd let you be the judge of that.  
10. There's a reason why the new Magnum doesn't have a moustache.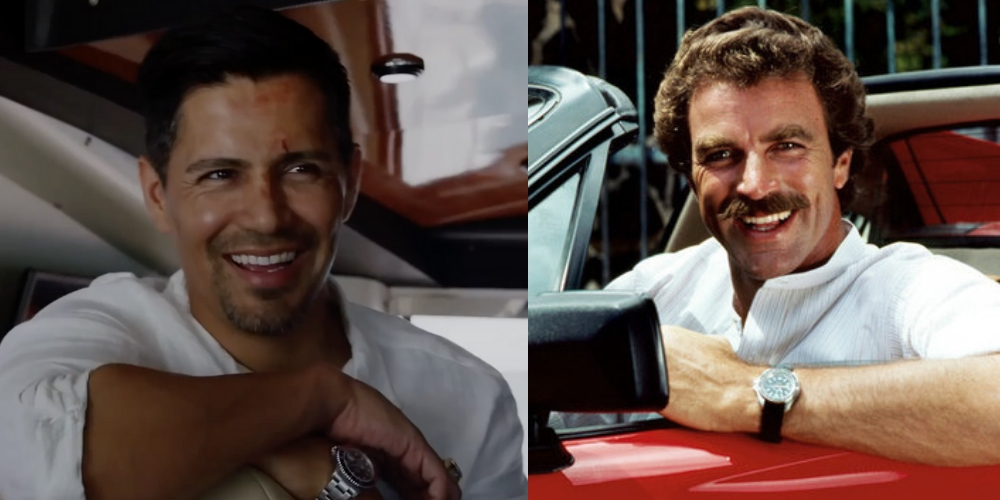 Image Credit: Yahoo/moviestore
He now has a stubble instead. The Magnum of the '80s has a thick moustache resting above his lips. The stark difference between the reboot and classic is the fact that the Magnum of today has no moustache. According to Jay, nobody could replace Tom Selleck's moustache.
11. Magnum got to have a few runs in the classic red Ferrari.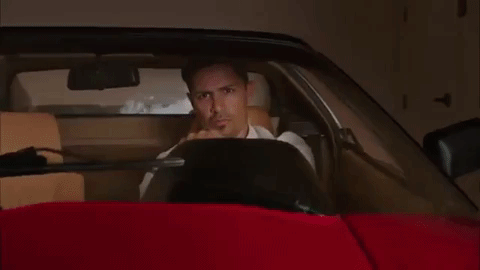 Image Credit: SpoilerTV/YouTube
And he didn't have any special training for it either! But don't worry, Jay is a real gentleman. He mentioned how he knows how to drive and treat her (the car) well. The Ferrari in mention was featured in one of the key episodes of the series and Magnum got to do a lot of his own stunts in it.  
12. Magnum's not wearing the original Aloha shirt.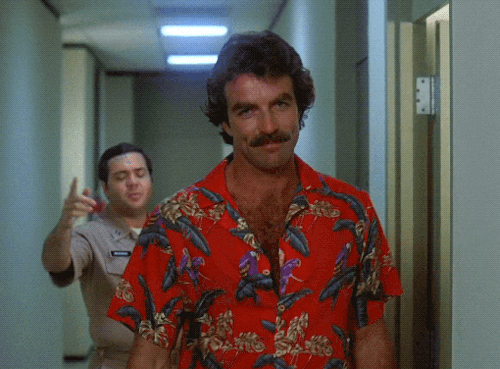 Image Credit: gameraboy/Tumblr
It might look like he is, but he's not. The red Hawaiian shirts (a.k.a. The Aloha Shirt)  worn by both Magnums of the past and present appear identical…until you look closer. One has a "Jungle Bird" pattern whilst the other is just palm trees on a red background.  
13. Magnum P.I. and Hawaii Five-0 share the same set and universe.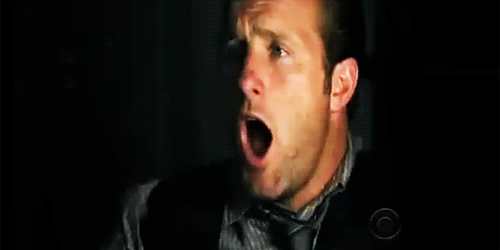 Image Credit: Wifflegif
And there has even been a crossover episode! Just like how Sabrina and Riverdale share the same universe, so does Macgyver and Hawaii Five-0. Yup, they are set on the same island too. Now, one can only hope that the Magnum P.I. team flies down for a 3-way crossover in the near future.
Now, that's an episode to watch.
In the mean time, binge watch all the latest episodes if Hawaii Five-0, Macgyver and Magnum P.I. on demand through Astro's on-demand service.
Astro's on-demand service lets you catch up on episodes of the latest seasons or even boxsets of previous seasons. Find out more here.
This article is written in collaboration with Astro.