Are you a soft shell crab lover and you've tried every possible place there is out there that serves this crustacean but you still want more?
Don't worry! DiscoverKL has got you covered as there is still one more place to head to! Located at Damansara Perdana is a canteen-style eatery called Skohns Canteen.
And there's a dish that's actually not on the menu as of now but you can still order it.
Promoted only on Skohns Canteen's Facebook page is a huge salted egg yolk soft shell crab burger that is bound to satisfy your cravings and appetite.
As we got tempted by just looking at the photo that was uploaded on the restaurant's Facebook page, the DiscoverKL team got curious and drove down to take a bite for themselves.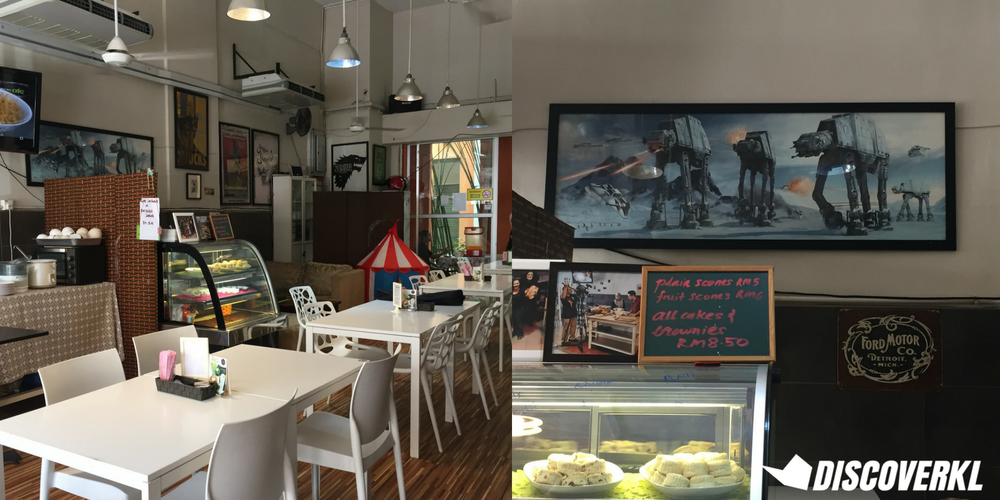 The restaurant is inside Perdana The Place, which is quite easy to find actually. Just Waze the restaurant's name and you'll be on your way.
Upon entering the premise, you'd find that this place looks like a canteen but what we have learnt is to not judge a book by its cover.
When we were there, we noticed how it was pretty quiet and chill – most likely as it was a weekday afternoon.
We also noticed that Skohns Canteen actually sells scones. Well, what's a restaurant called Skohns Canteen without scones, am I right?
For just RM5, you can get a plain scone. Add on RM1 to get yourself a fruity scone.
Besides scones, the restaurant sells brownies and cakes too and the price is pretty reasonable. For only RM8.50, you can get yourself a decent-sized slice of cake.
But the dish that we were there for was the salted egg yolk soft shell crab burger.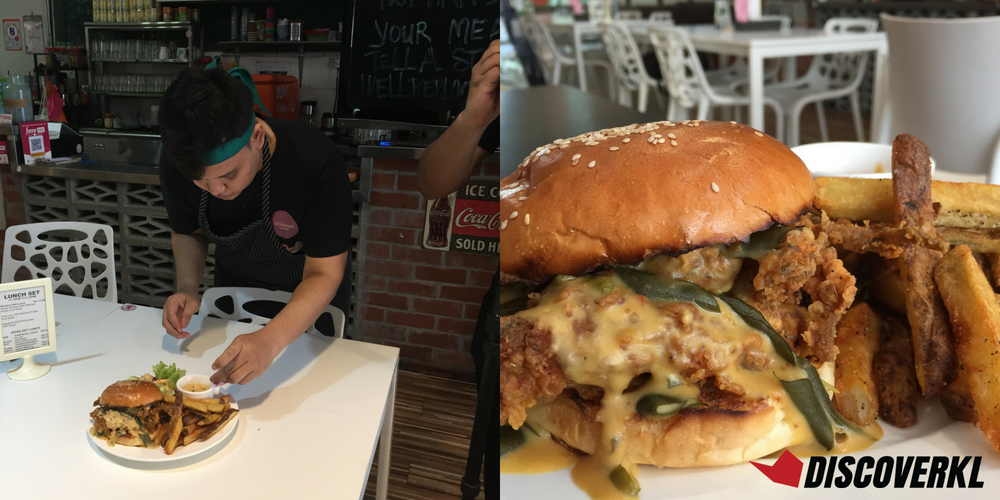 The friendly chef served us the platter himself and we had the chance to watch him prepare the dish from scratch.
We marvelled at the huge burger flanked by large cuts of fries, and an extra bowl of salted egg yolk sauce on the side.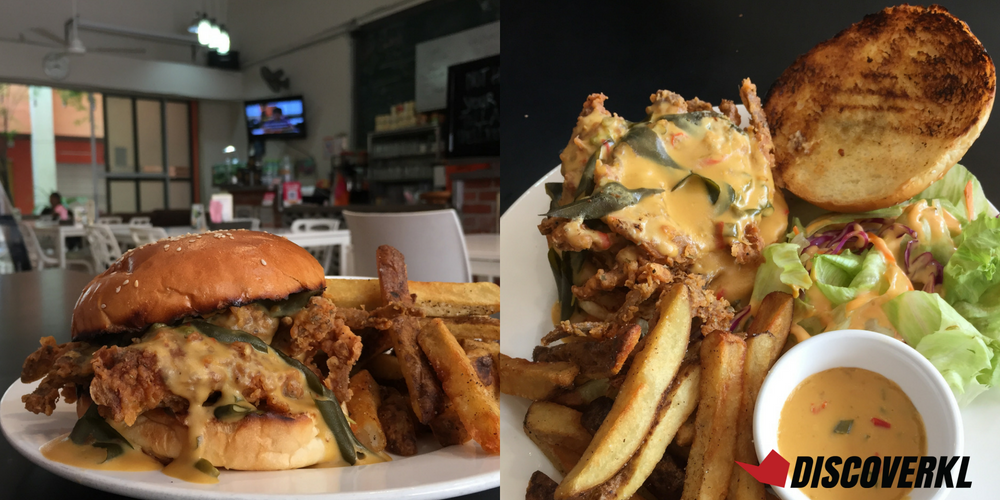 The Salted Egg Yolk Soft Shell Crab Burger (RM30) is relatively larger than the usual soft shell crab burgers I've had. What makes it different is the crunch factor. The crab was thoroughly fried, and had that crispy sound as we bit into it – music to my ears. Beneath the crispy exterior, the crab meat was pretty juicy and packed with flavours.
Another highlight of the dish would definitely be the salted egg yolk sauce.
With a good combo of chilli and curry leaves, we were happy that Skohns Canteen offered us a pretty generous serving as well. I mean, the fact that we had an extra serving of salted egg yolk sauce on the side, makes it hard to run out of dipping.
Another thing we enjoyed was the huge cuts of fries that was served as a side dish. Though there are restaurants out there that serve homemade fries with their main dish, it's hard to find a place that does it right. We liked how the fries that Skohns Canteen served with their burger was fried to golden perfection.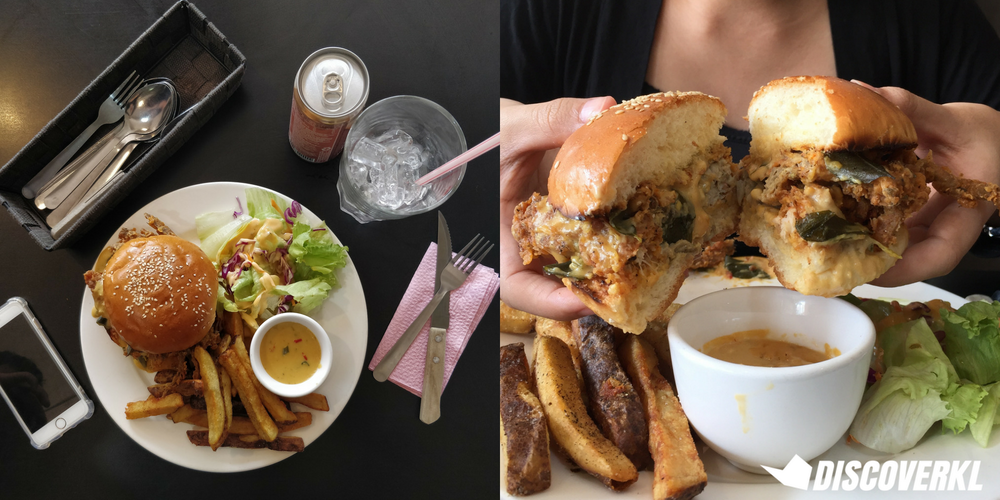 You can taste the love and hard work that was poured into the making of this dish and when we shared our thoughts with the chef, he was quite pleased with our feedback. It is a must-try dish if you are ever around the area.
From the soft shell crab, to the salted egg yolk sauce, and fries –  it shows not only love, but the chef's passion towards maintaining the food's quality.
One important thing to note too is how we took a while to dig into the dish (pictures first!), but it wasn't a disappointment as the soft shell crab was still crispy. We expected it to have gone a little soggy, however it was not.
If you are ever craving for a soft shell crab burger, I would recommend for you to try out Skohns Canteen.

Skohns Canteen
Hours: Sundays-Wednesdays: 11am-10.30pm, Thursdays-Saturdays: 11am-11pm
Address: Lot G-13, Perdana The Place, Jalan PJU 8/5G, Damansara Perdana
Website: Skohns Canteen
Tel: 03-7732 4116