Sheikh Haikel, a Singaporean hip-hop artist, TV personality and now entrepreneur, has recently opened his famous burger joint, FatPapas in Publika, KL.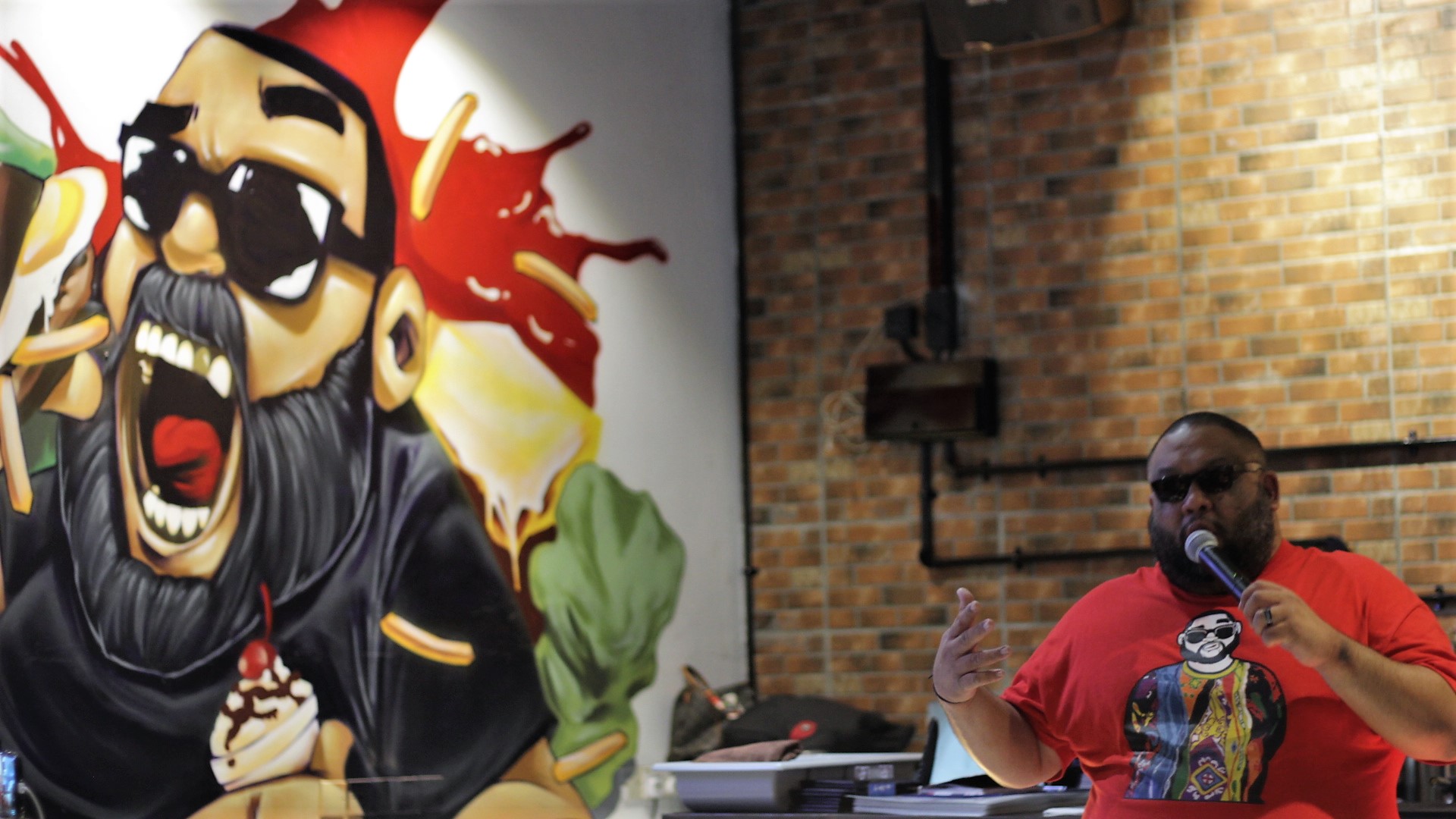 FatPapas is the halal version of Singaporean burger chain, FatBoy's – famous for their superb burgers.
Every ingredient, including their salt and sauces, is declared halal. The result is great tasting halal burgers made from the heart.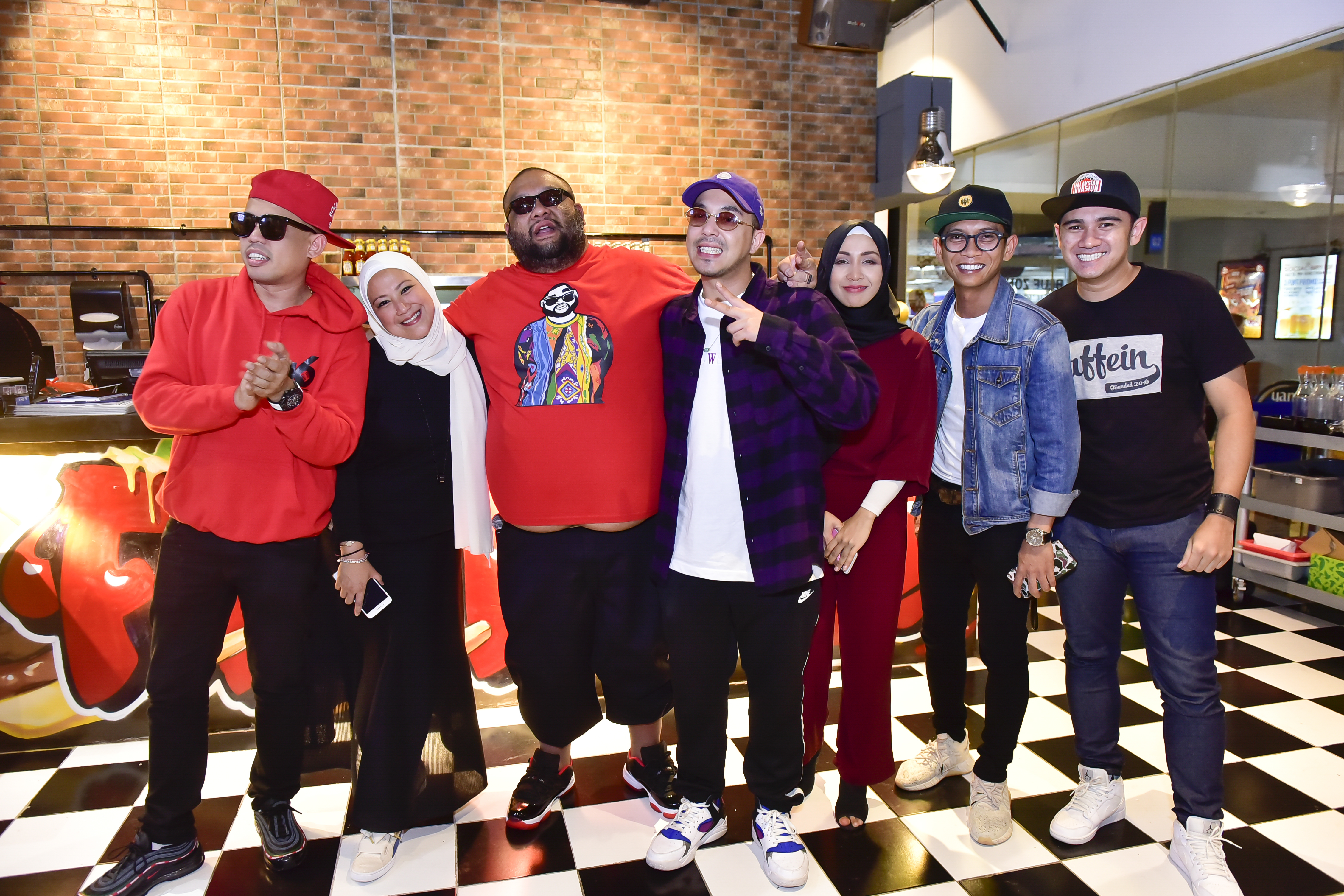 FatPapas officially launched their KL outlet on April 18. With special appearances from Joe Flizzow, SonaOne and the founders themselves – the love for food and good company filled the store.
The DiscoverKL team was invited to the official launch of FatPapas and we got to try out some of their dishes and milkshakes! Here are our thoughts:
1. The burgers are ah-ma-zing.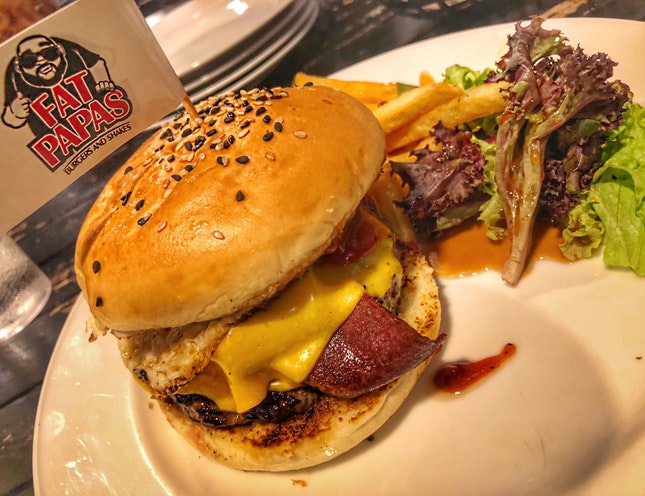 Juicy, tender and flavourful – that's how I would describe the patties of the beef burgers. The buns have just the right texture and are not too thick. Every bite was like a footstep in heaven.
The chicken burger was good but honestly cannot compare to the beef burgers.
Alternatively, this is for the ladies, you can request your burger to be bun-less so you can enjoy the flavours without the carbs.
2. Not a fan of burgers? They've got mac&cheese too.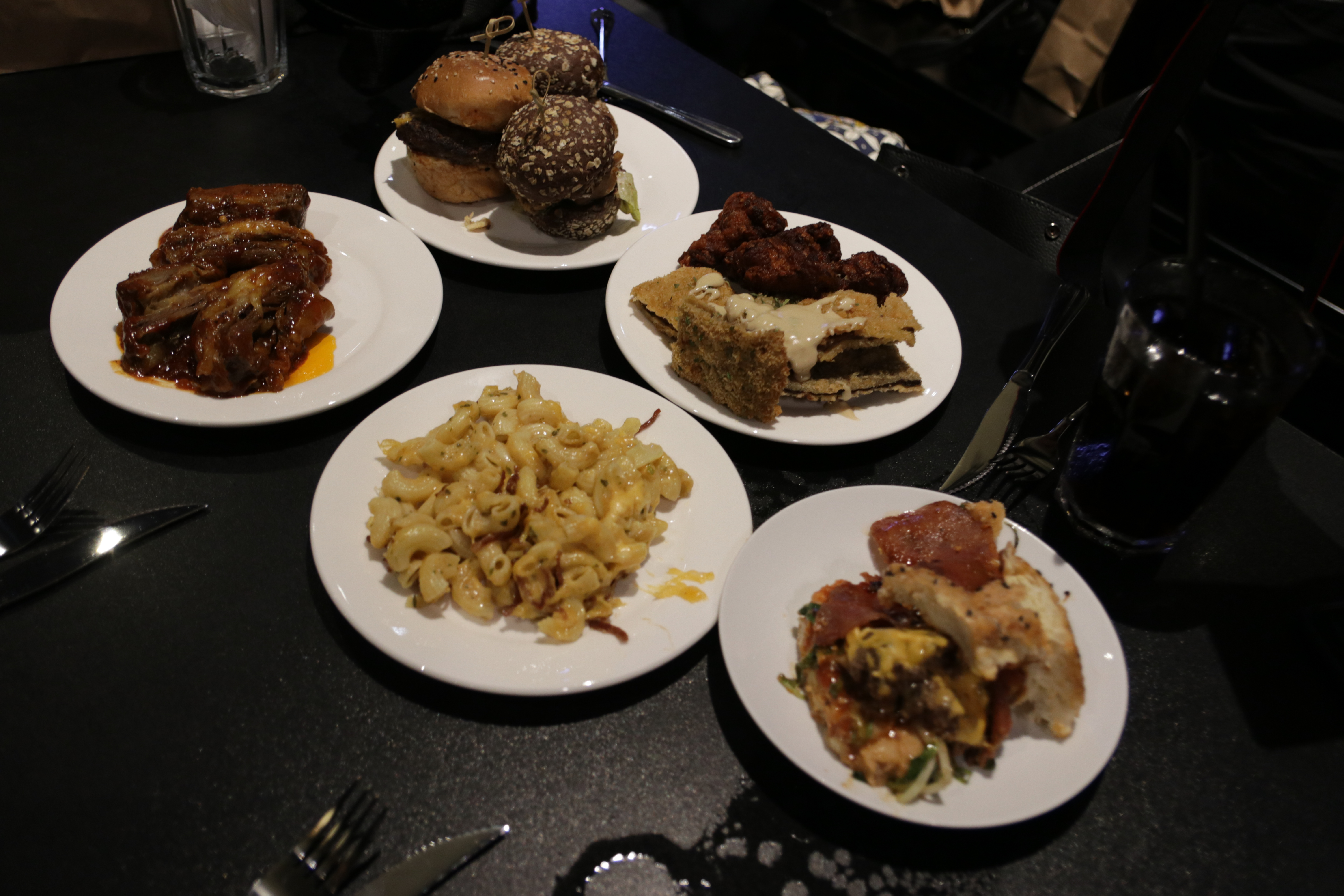 Besides burgers, they also have a wide range of dishes such as BBQ Beef Ribs, Honey Mustard Chicken Kebab, Salted Egg Crab Pasta, Mac & Cheese as well as their signature FatPapas hotdog known as 'The Stiffee Foot-Long'.
We could only try their BBQ Beef Ribs and Mac and Cheese but that was enough to get us hooked already. The BBQ Beef Ribs were packed with flavours and just melted in our mouth. The Mac and Cheese wasn't dry and had a balanced taste to it.
3. The milkshakes are to die for.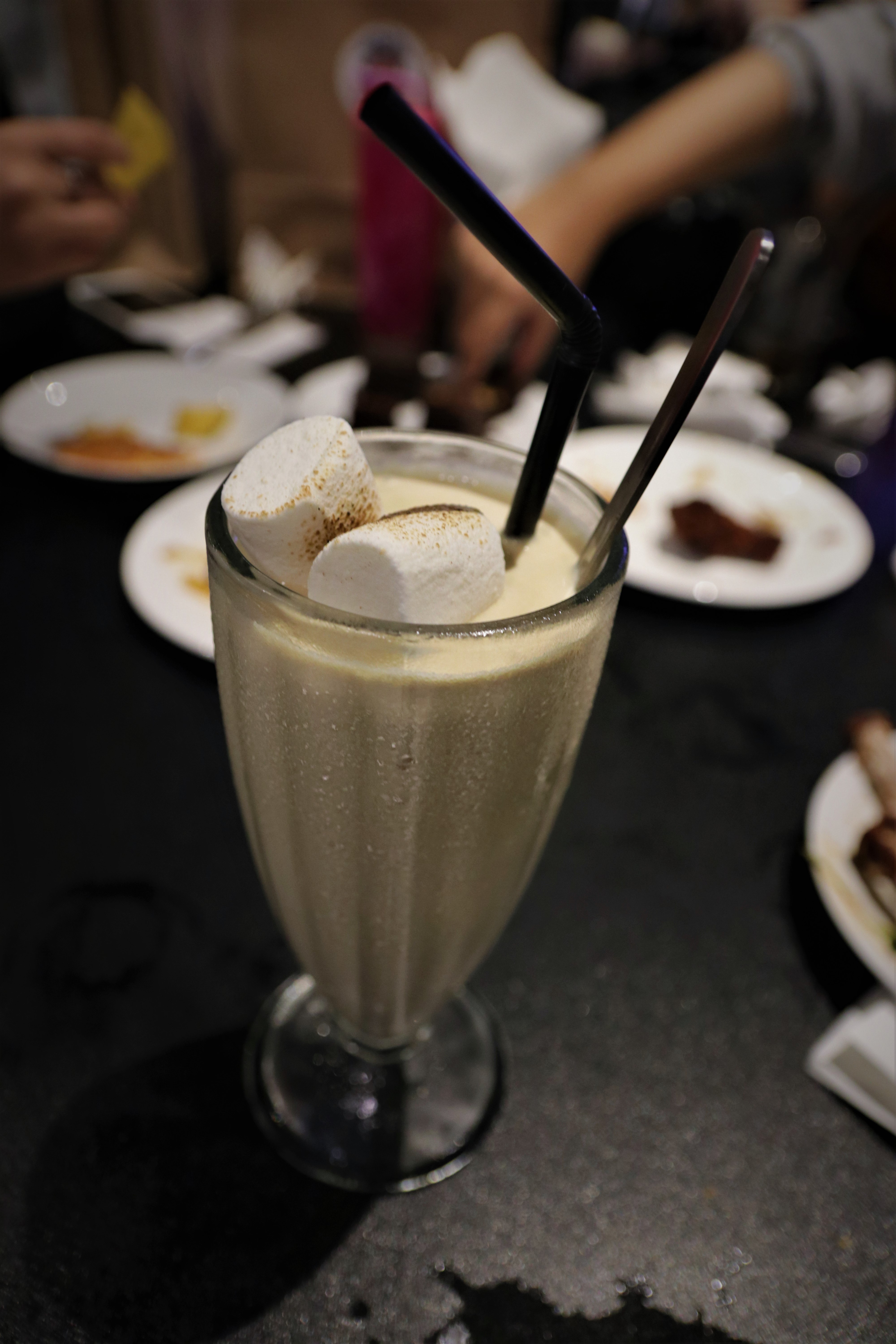 We tried their Coconut and Gula Melaka milkshakes, as recommended by several loyal customers. Their milkshakes were thick and very filling. With toasted marshmallows in every milkshake, you could get full just by drinking that.
The Coconut milkshake bears a lot of resemblance to the Klebang Beach Coconut Shake in Malacca – it just has a thicker consistency. The taste is refreshing and makes you feel like you're sipping by the beachside.
The Gula Melaka milkshake is a treat for those with a sweet-tooth. It is basically dessert served in a cup. However, if you're not a fan of sweet things, this might not be the milkshake for you.
4. The environment is perfect for hangouts.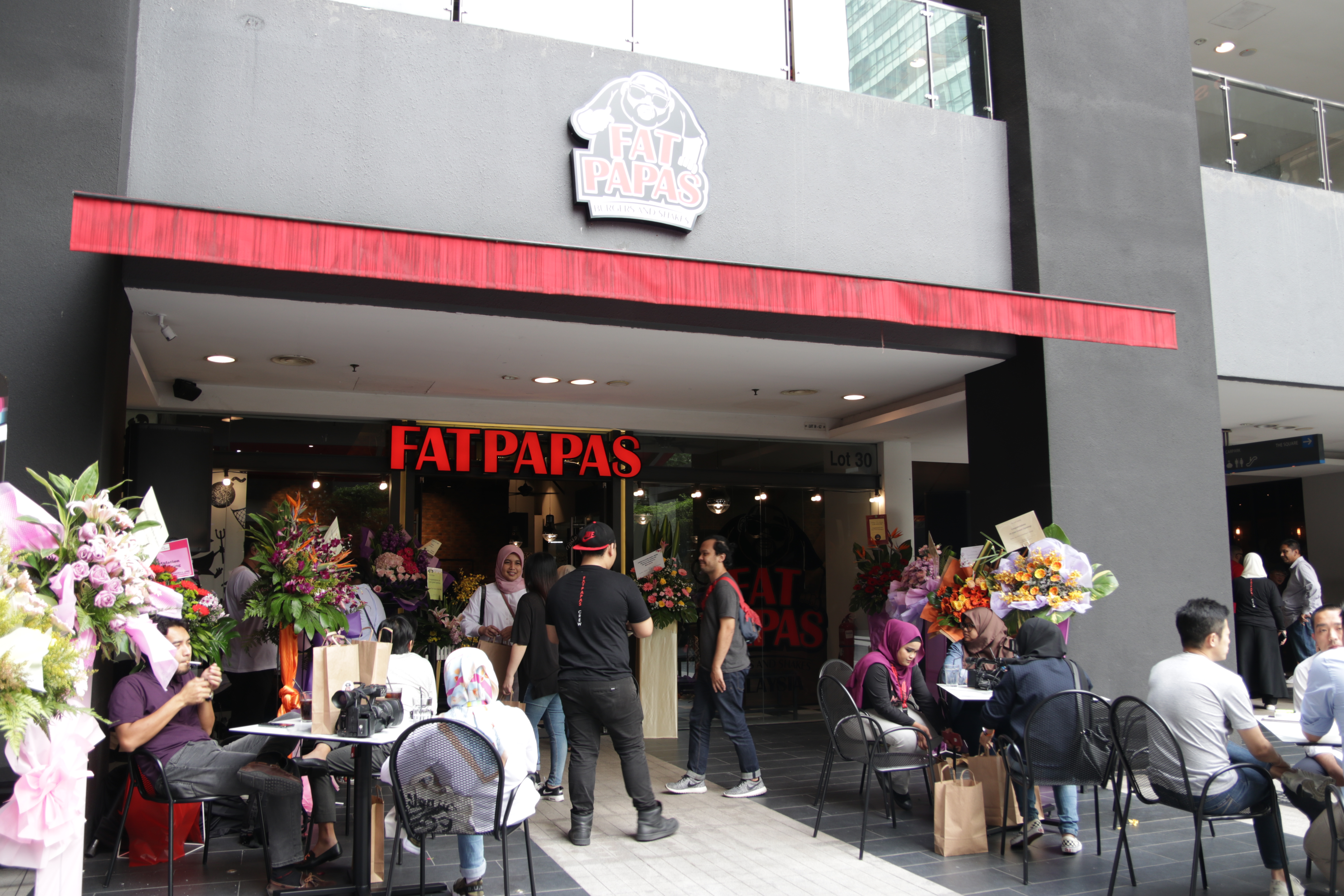 The ambiance and people were so warm and welcoming. Service was great and the waiters were incredibly friendly. The founder himself, Sheikh Haikel, entertains his customers in all his outlets from time to time too!
Find it: Fat Papas is located right in front of The Social.
Price: 
Quality: 
FatPapas
Hours: Monday-Sunday: 11.30am-10.30pm
Address: G2-30, Publika, No. 1, Jalan Dutamas 1, Solaris Dutamas, KL
Website: FatPapas
Tel: 03-6211 8889