The wood fire oven at the far end of the pizzeria stood out for obvious reasons.
We watched how pizzas disappeared into the oven with its blazing heat and reappeared mere minutes later looking mighty fine.
And the smell wafting through the air was absolutely divine.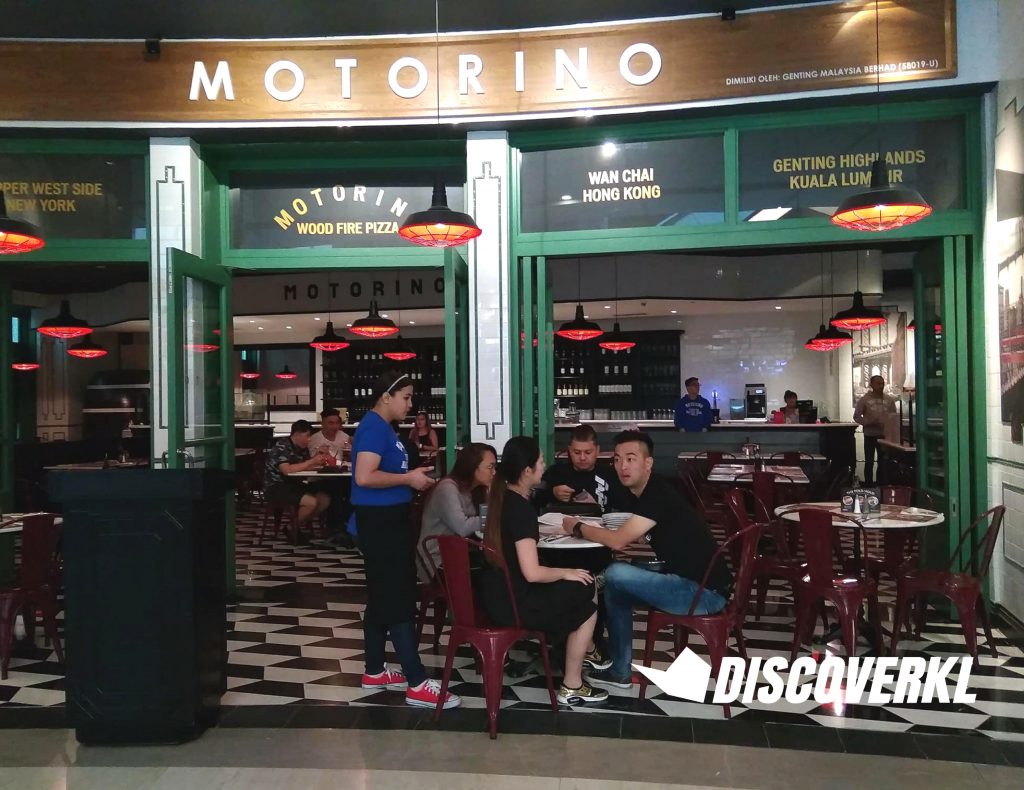 Motorino Pizzeria in Genting Highlands first rose in fame when featured by the likes of television personality Rachael Ray and later, New York Times.
Their humble roots can be traced back to New York where there are currently 3 outlets in the East Village, Williamsburg and Upper West Side. Motorino then chose to spread their wings to Asian grounds, namely in Hong Kong, Singapore, Manila and now, Malaysia.
It's clear what appeal Motorino brings to the table: they serve classic New York-style pizzas and bold Italian flavours, apparent in dishes like their meatballs and calzones—and they do it well.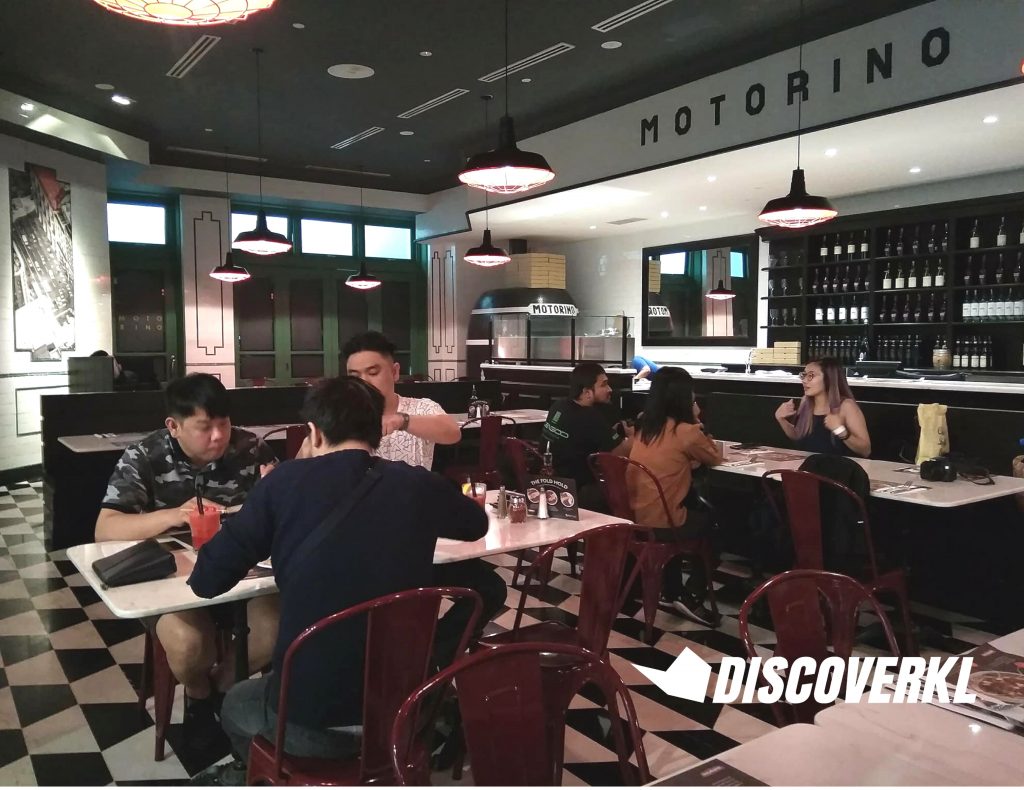 Motorino's Meatballs (RM25) were served piping hot and they sat on a red river of flavourful Marinara sauce which had a generous sprinkle of Pecorino Cheese and Parsley. The meatballs were soft and tender and one would probably be enough when paired with a couple slices of pizza. The tanginess from the marinara cut through the richness of the meatball nicely.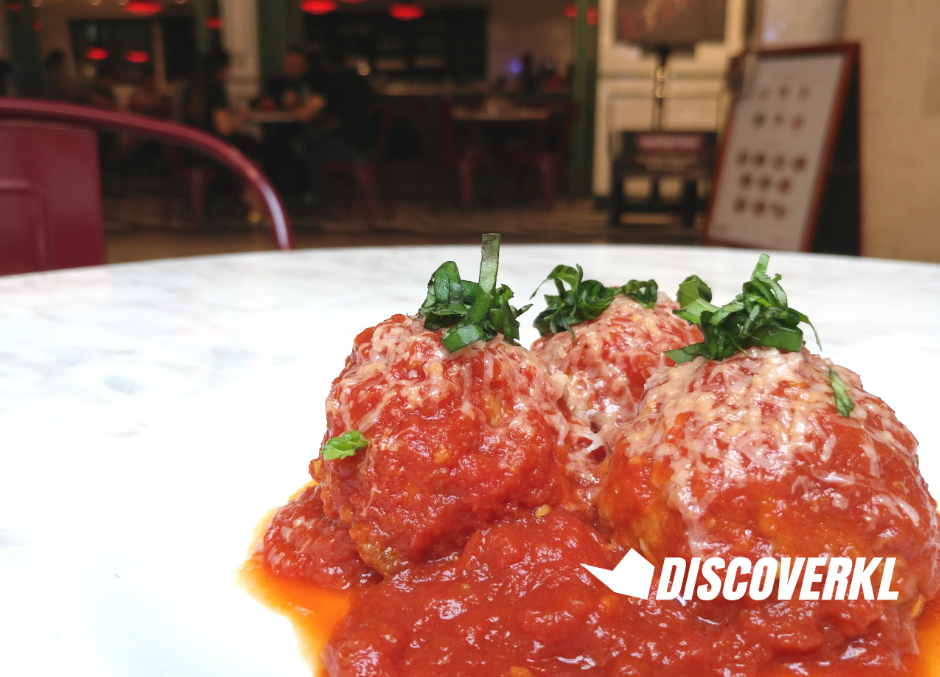 After our antipasti, we had the Egg Bacon Chilli Pizza (RM52).
We learnt that there was a specific way to hold each slice and it's called the Fold Hold. It's basically how New Yorkers hold their slice of pizza.
You'd use your thumb, forefinger and middle finger to gently grab the two corners of a pizza crust and then bring the 2 corners together to create a V-shaped crust and a flat tip which is parallel to your plate. All that's left to do then is dig in.
Appearance-wise, the Egg Bacon Chilli Pizza looks pretty Malaysian, what with the sambal and the fried egg. But don't let its looks fool you, this is very much an Italian dish that's accented by local flavours. With that being said, the sambal did add an interesting smokey flavour to the pizza, without being too spicy.
The hint of fresh basil on each slice of pizza, though small, packed a punch and added a fresh, minty flavour to the dough-heavy pizza. As for the eggs, they were only slightly runny so you won't have to worry about having a mess of yolk on your platter.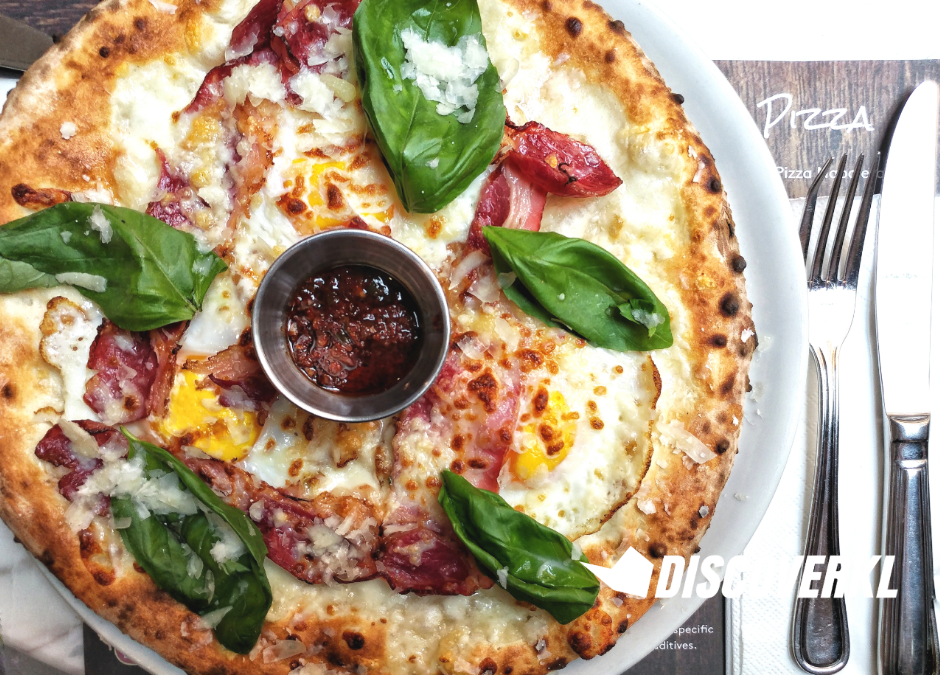 I'd figure that the Lamb Sausage Calzone (RM58) would be carb-heavy but slicing into the piping hot dish and watching the steam of smoke slowly drift out of it, we were pleasantly surprised.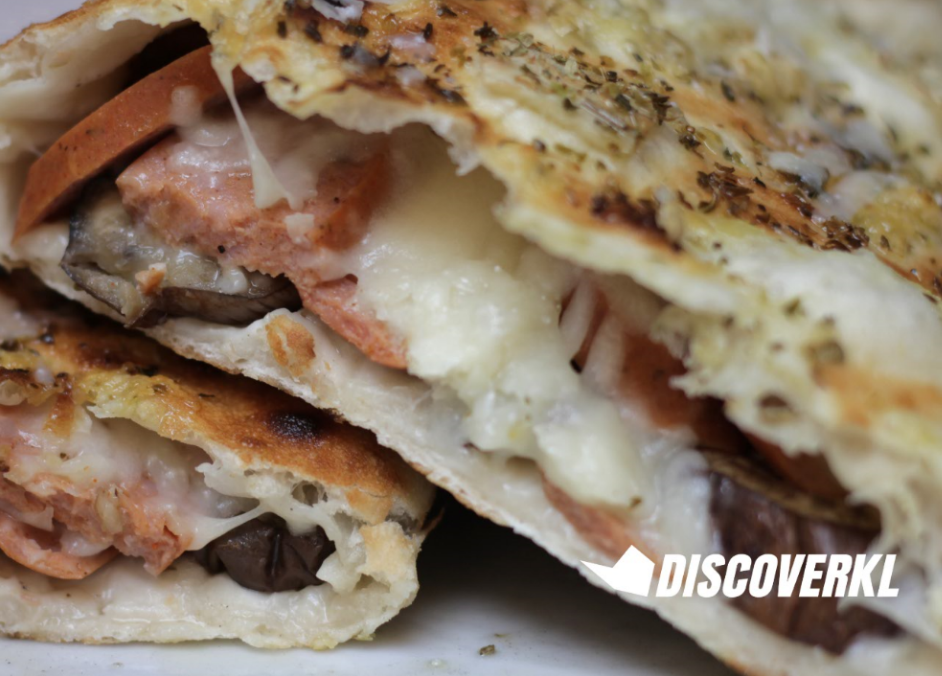 It was jam packed with ingredients and the crust had a nice crunch to it. In fact, if Gordon Ramsay were to scrape the exterior with a fork, he'd get that satisfying sound of crunch that he always seems to be particular about.
The eggplant added a bitter-savoury taste which is unique to pizzas, while the marinara sauce, like its meatball predecessor, was tangy and you can definitely taste the rich tomato flavours in this one.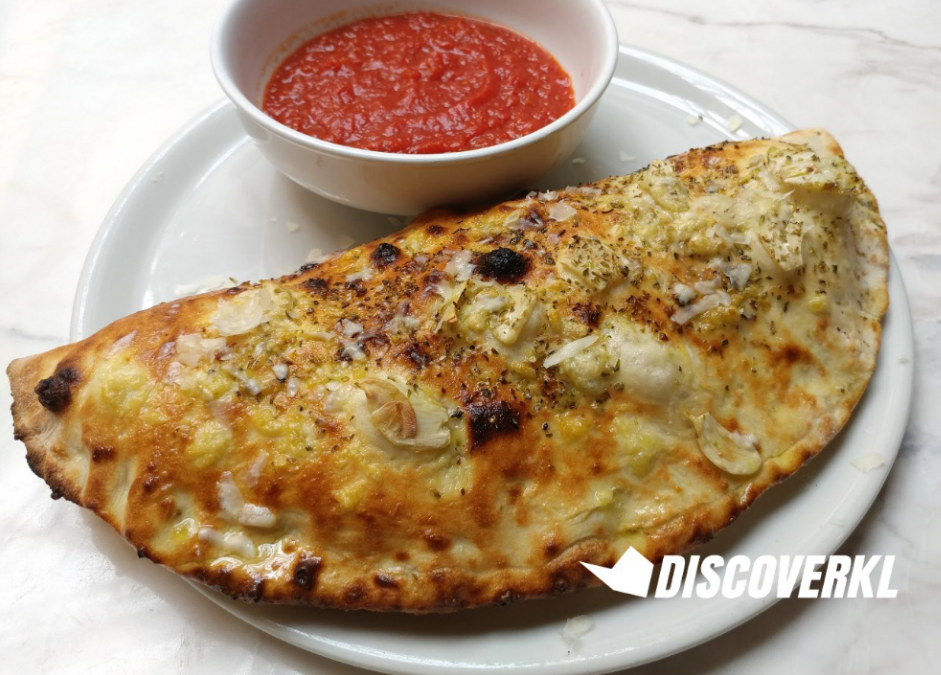 As a whole, Motorino serves up pretty fair American cuisine with heavy Italian influences but what's cool is their inclusion of local flavours, case in point the sambal dip.
If you're planning on a makan session at Motorino, one dish worth sampling is the Egg Bacon Chilli Pizza, and if there's room for more, definitely the Motorino Meatballs.
Price: 
Quality: 
Motorino Pizzeria
Hours: Sunday-Thursday: 11am-10pm, Friday-Saturday: 11am-12am
Address: SkyAvenue, Resorts World Genting, Pahang
Website: Motorino Pizzeria
Tel: 03-6105 9182