Oh, Petaling Street, the resident Chinatown of Malaysia. It is teeming with a huge load of complicated history and happenings that have impacted the local Chinese community one way or another.
When one walks down the streets, it is as if every corner, nook, and cranny adorning the walls and concrete carries a piece of the pre-war era glory for the Chinese community or the aftermath of the war.
Unavoidable as it is, modernisation has, over the years, managed to lay its claws upon the historical and undoubtedly decaying surroundings of Petaling Street. Be that as it may, one can easily see the essence of what makes Petaling Street such a buzz for locals.
The Discover KL team recently dropped by one of Petaling Street's gems: Chocha Foodstore and Botak Liquor Bar.
To be frank, I was quite surprised when I went in and found that it is not as minimalistic and modern as a typical modern day restaurant would look like. Instead, the paint is peeling, the floors are yellowed, and the walls are yellowed. Still, it has its unique appeal to it.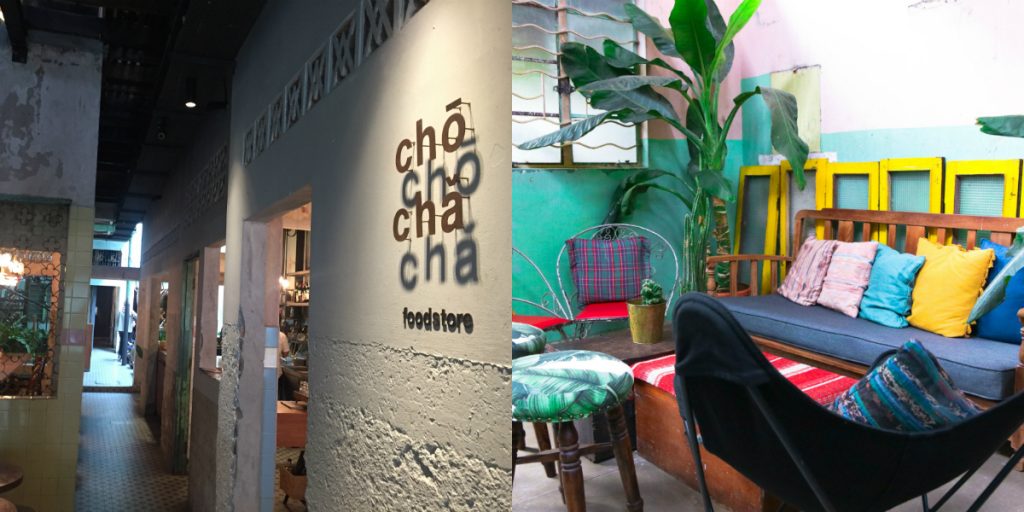 Shin Chang is the owner of both Chocha Foodstore and Botak Liquor Bar, and he mentioned that the concept for both establishments is to focus on local ingredients, where they try as much as possible to not use anything that is imported during the cooking of their food or the brewing of their drinks. To accomplish this objective, he's even grown a farm in his own place to provide the necessary ingredients.
Using local ingredients and self-grown herbs is not the only goal of Chocha Foodstore and Botak Liquor Bar. They are also applying their own modern twist to Asian cuisines and Malaysian adaptations to popular cocktails and alcoholic drinks from the West.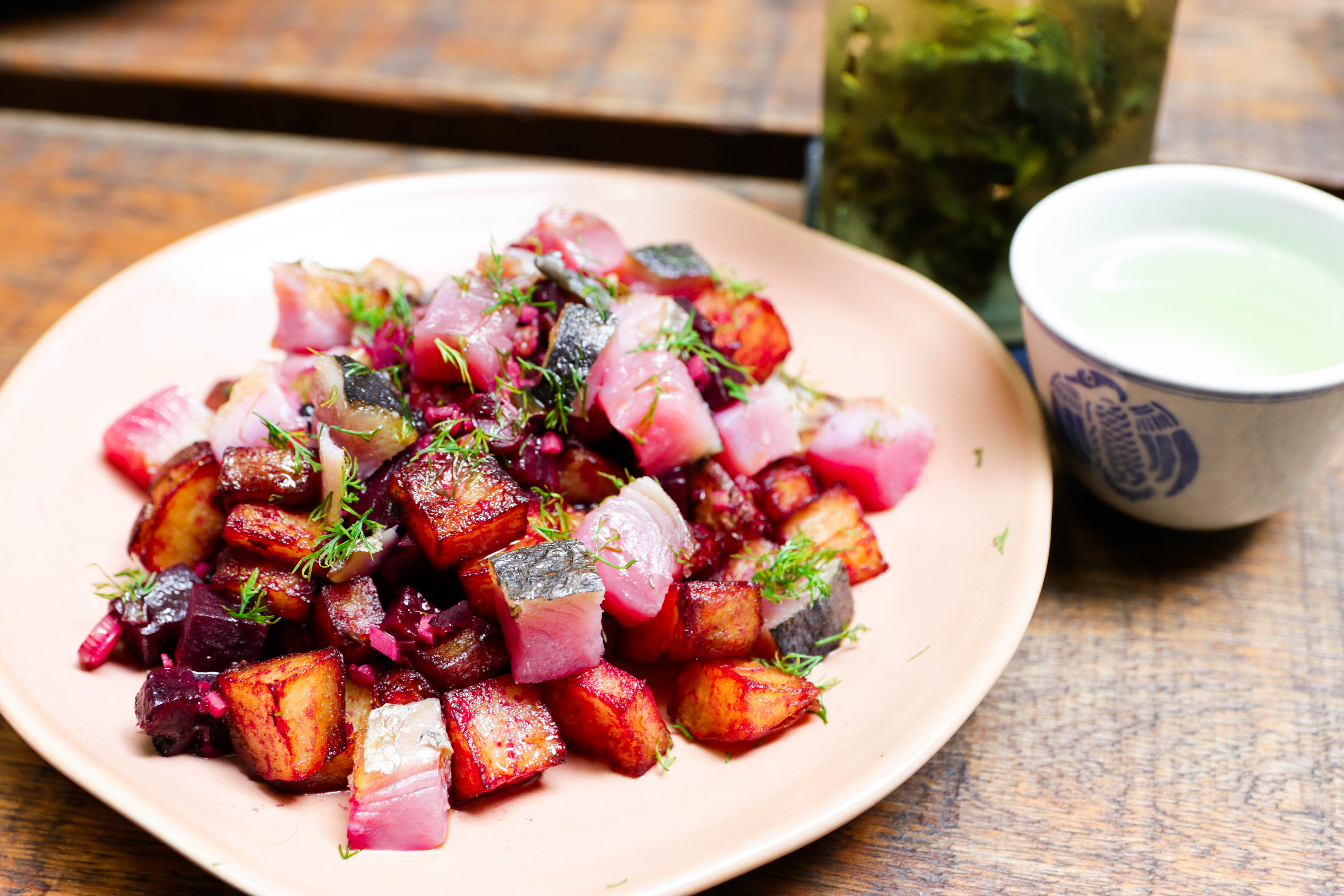 This is the Cured Mackerel Potatoes; the mackerel is cured with beetroot, and then served with roasted potatoes and more beetroot. The mackerel is cut into bite-sized pieces for easier consumption, and you can see the distinct purple shade from the curing process with the beetroot.
While beetroots tend to taste earthy, it does not when paired with the mackerel. You can smell it, you can see it, but you can't taste it, which is a plus. The roasted potatoes also go well with the mackerel; the flavours do not conflict with each other.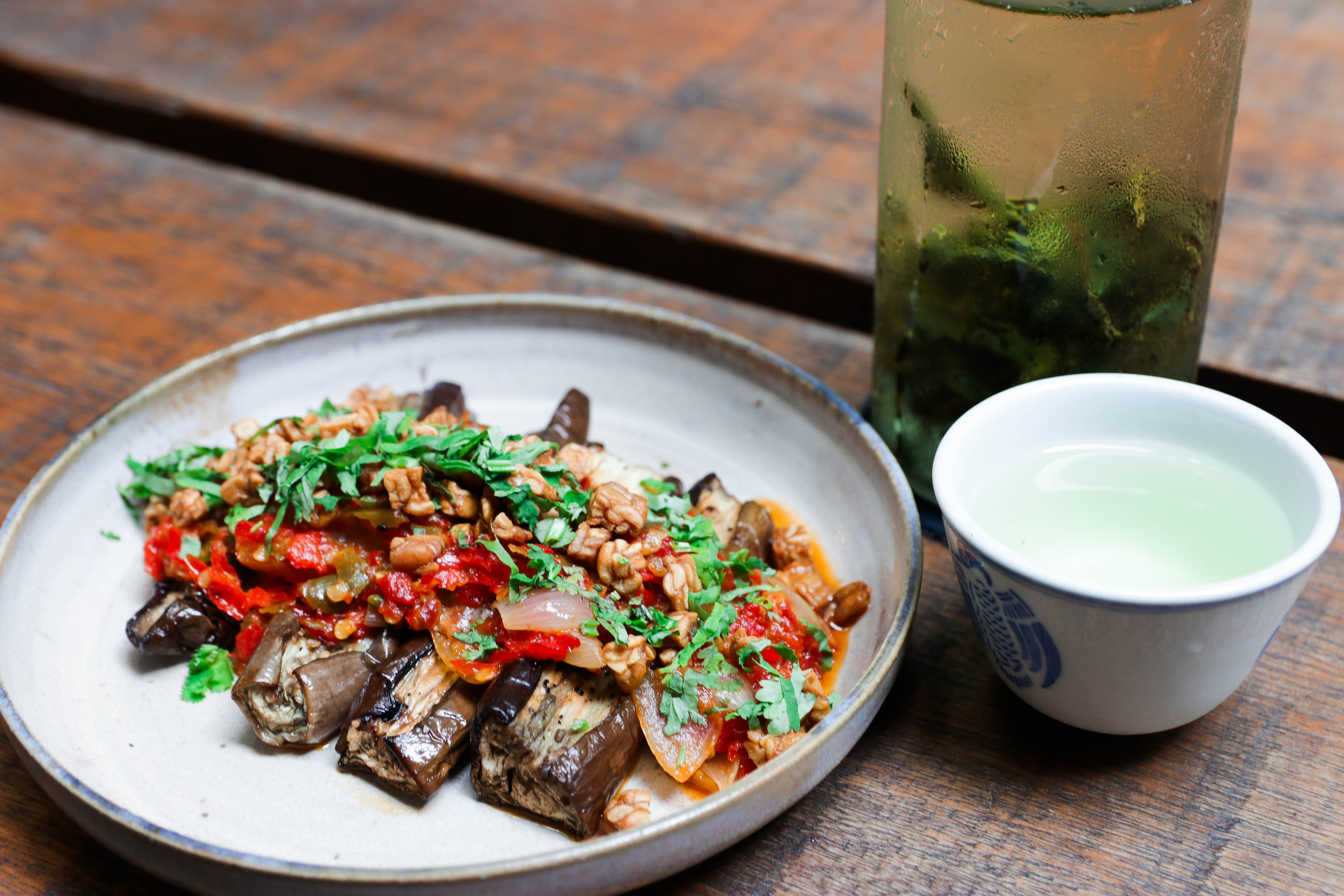 Then there is the Eggplant Belado. The eggplant is charred to a juicy but still chewy level, laced with spicy sambal belado, tempeh, and coriander. While it looks nice on the surface, the eggplant is somewhat tasteless on its own, but there is flavour to it due to the spices. It is particularly distinctive for its spiciness.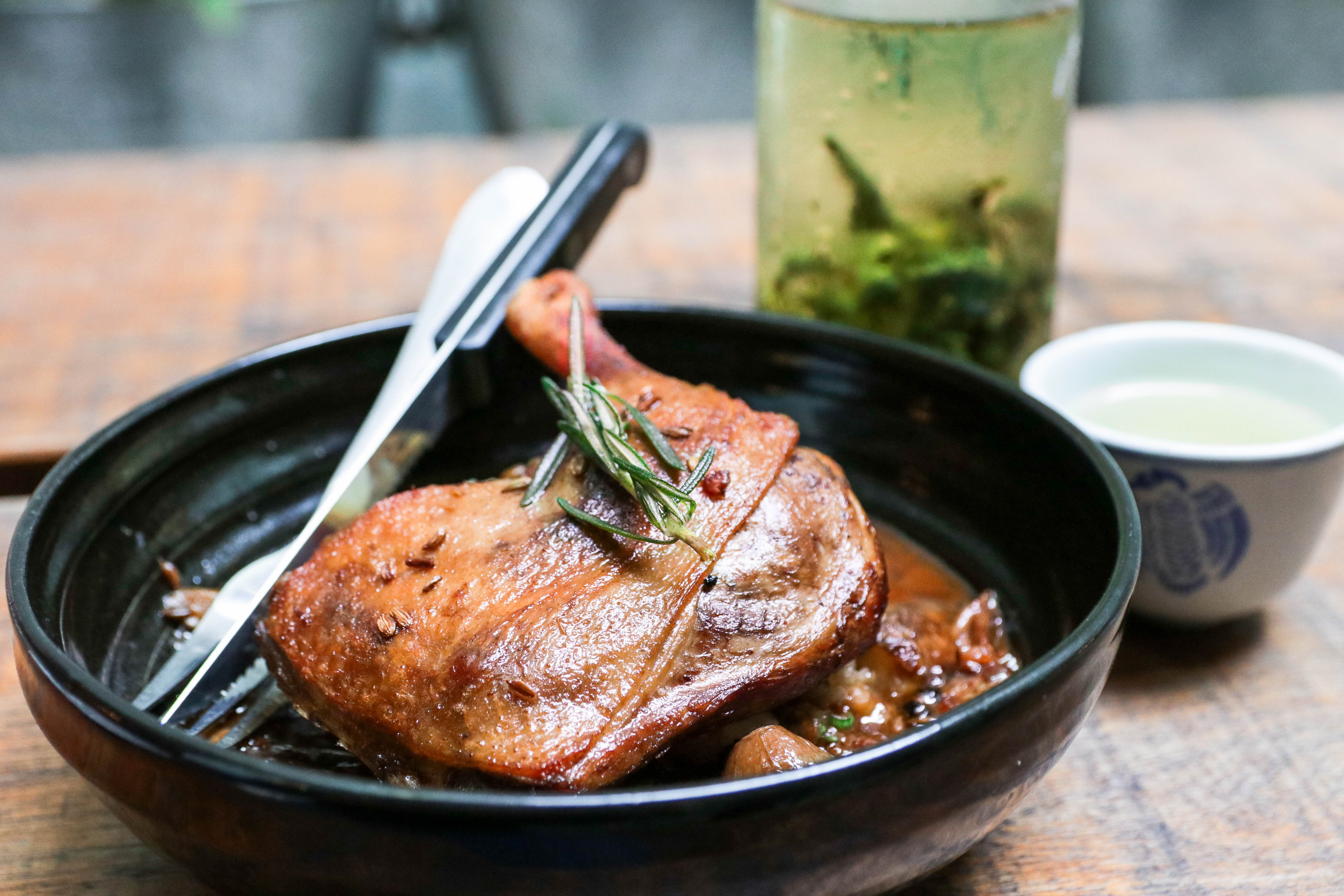 The clear favourite among the team is the Duck Stew. There is the braised duck leg marinated in mixed spice which takes as long as four hours to prepare, and then there's the mashed potato beneath the duck to intensify its flavour and provide comfort food feels.
The one special thing about this stew is that it is actually cooked in the method of how people make Bak Kut Teh, only with duck. And at first taste, you can actually taste the stew that subtly reminds you of the age-old Chinese pork herb dish, but the duck just brings you back, and reminds you that it is not Bak Kut Teh.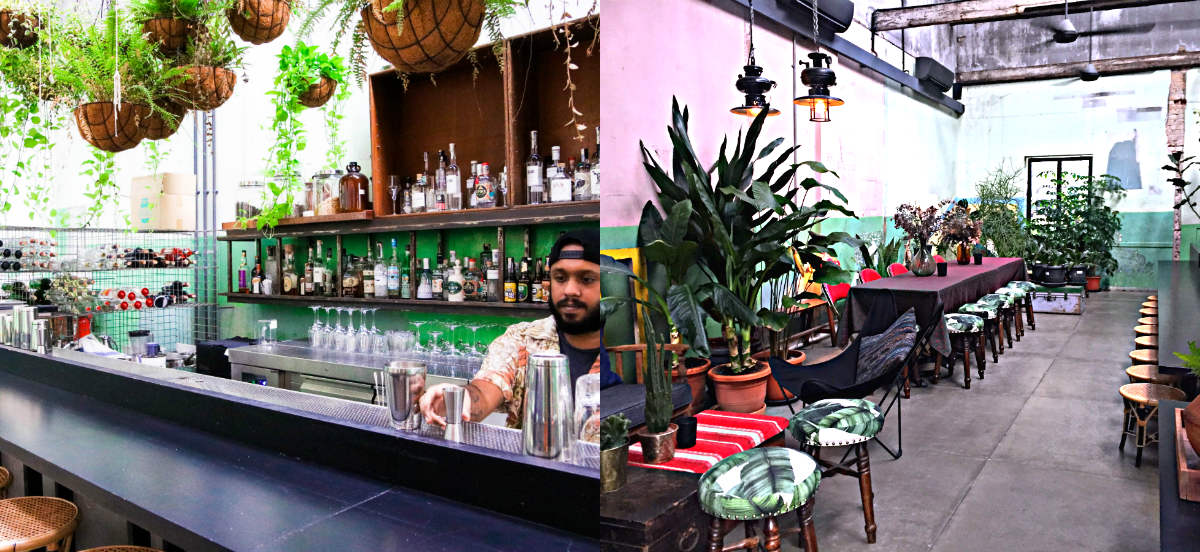 After having filled up our stomachs, it was time for some cocktails to wash it down and chill. We went upstairs to Botak Liquor Bar, the cocktail bar that was founded by the same people.
While downstairs is rustic and old-school, upstairs is where you actually get the whole formerly-brothel-vibe. There are hourly rates of sex hastily scribbled on the walls. The doors seem like they are about to fall off the hinges. There are childish caricatures on the wallpaper.
Nevertheless, Shin Chang, an architect himself, managed to refurbish the place into a comfortable and homey space that frankly does not really remind you of a bar at all.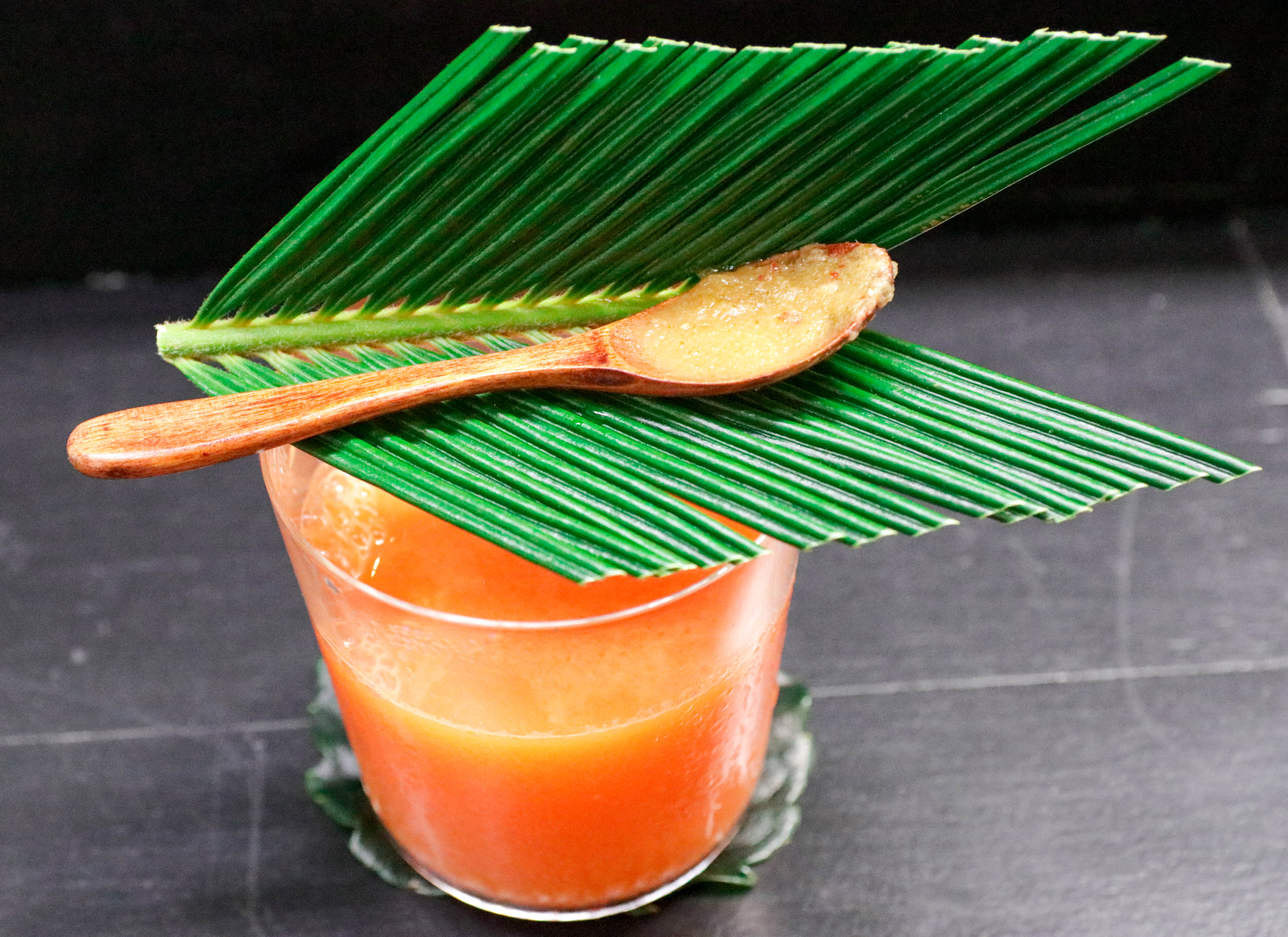 The bartender, Giri, first made us the Limau Purut x Carrot, which is basically a localised version of the famous Bloody Mary. While Bloody Mary is made with vodka, tomato juice, and spices like Westershire sauce or hot sauce, this concoction that Giri came up with is made with a pineapple-infused Pisco, carrot juice, kaffir lime from their own farm, and the resident Botak hot sauce.
You would think that with a spoonful of hot sauce mixed into it, it'd be really spicy. But that's not the case, because at first sip, you'll taste the fruitiness first, and then the spiciness slowly creeps in, but not by much. You will definitely not be panting away at the experience. The carrot juice also sweetens it up and makes it all the more pleasant.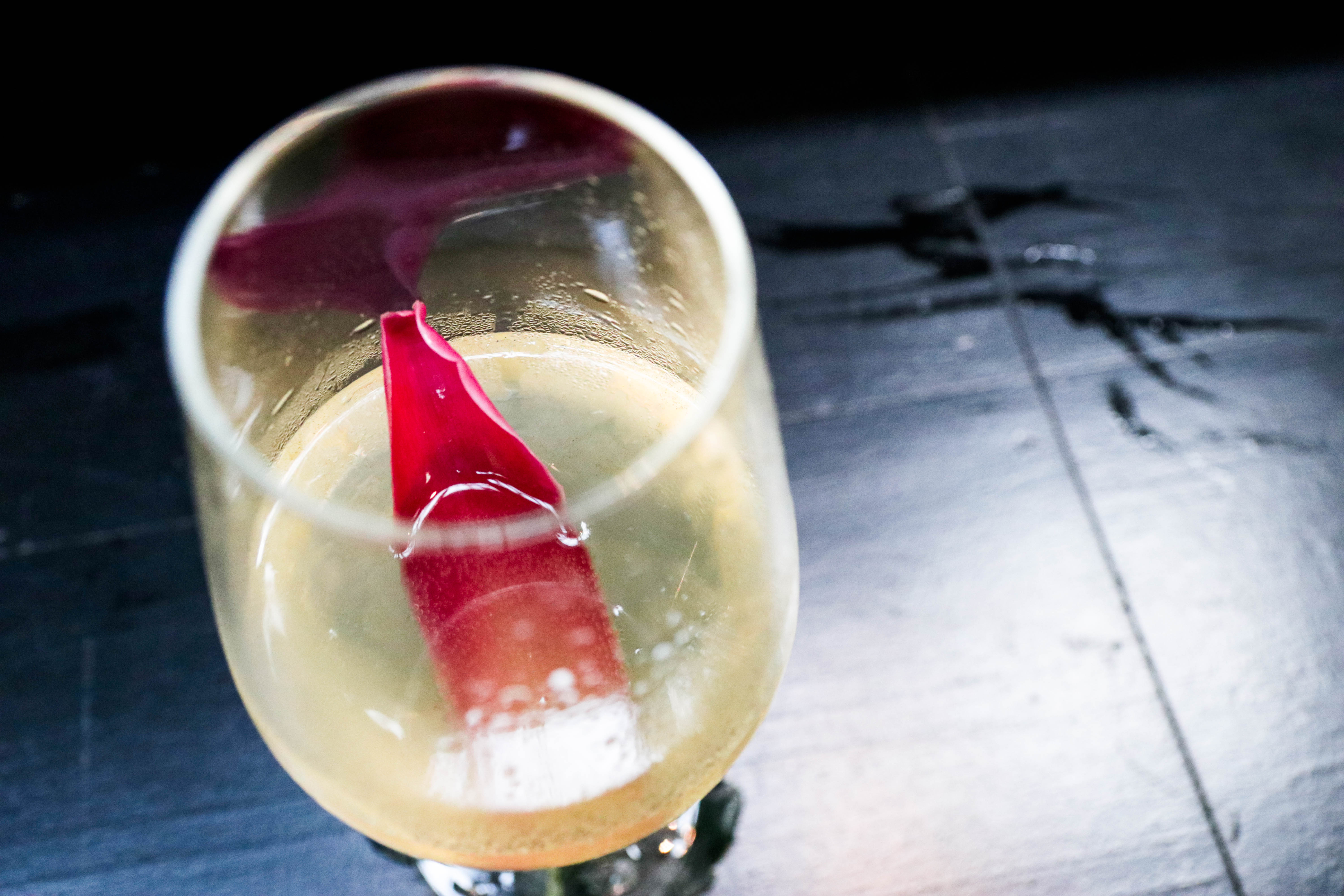 And then we had the Bunga Kantan x Pumpkin. Just a fun fact, bunga kantan is actually somewhat of an aphrodisiac. The base of this drink is vodka that is infused with pumpkin seed by the bartender himself. Then, it is drizzled with calamansi juice, mixed in with homemade red ginger lily soda—bunga kantan beat into syrup form.
This drink is interesting—also my favourite—in the fact that the sight, the smell, and the taste are all dissociated. How it works is that when you look at it, you'd expect it to smell sweet and floral-ly, but it actually smells sultry with a hint of ginger. This might lead you to think that it might taste spicy and pungent, and yet when you actually drink it, you still get a ginger taste, except it's more towards the floral side rather than the pungent side. The calamansi is still there, but it's not too strong, so you get the soda kick more instead of the ginger or the calamansi.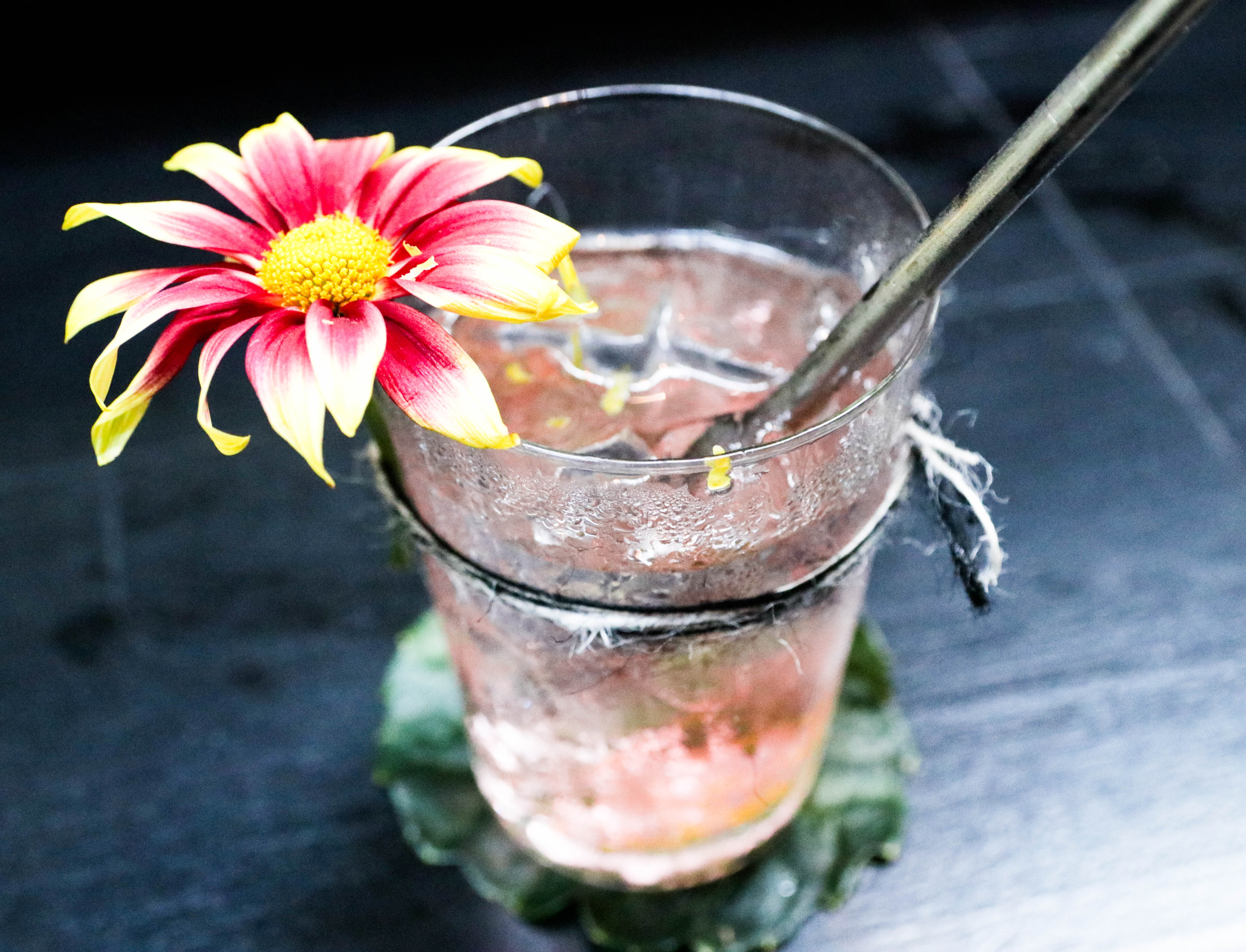 Now, this one is, undoubtedly, the weirdest one. It is Papaya x Cuka, which is based on light rum. The papaya and chili padi they use are all self-grown, and then there's the grated lemon zest and vinegar. The end product looks pinkish, but also with a level of transparency, and you are meant to drink it with a metal straw.
Surprisingly, this one is spicy at the first taste. It burns at first and then lingers in the aftertaste. Papaya and vinegar is an interesting and odd mixture, and I was wary at first, but the way they went together was unnervingly pleasant. Almost made me wonder if the bartender was a magician. While this may not be my favourite, it is still a nice cocktail to have nonetheless.
It is pretty obvious that this restaurant and cocktail bar has put in a lot of effort to maintain a secret garden atmosphere while also incorporating modernised Malaysian vibes to their food and drinks.
Price: 
Quality: 
If you're looking to pay the restaurant and bar a visit, check out the deets below:
Chocha Foodstore 
Hours: Tuesday-Sunday: 11am-11pm.
Address: 156, Jalan Petaling, City Centre, 50000 Kuala Lumpur, Wilayah Persekutuan Kuala Lumpur
Website: Chocha Foodstore
Tel: 03-2022 1100
Botak Liquor Bar
Hours: Tuesday-Saturday: 4.30am-1am, Sunday: 3pm-11pm.
Address: 156, Jalan Petaling, City Centre, 50000 Kuala Lumpur, Wilayah Persekutuan Kuala Lumpur
Website: Botak Liquor Store
Tel: 03-2022 1100